If you've recently looked at Apple gear, you may have noticed that the phrase "ProMotion" is used for displays. The new iPhone 15 Pro continues the trend of having one of the greatest displays on the market, which is generally agreed to be true of iPhones, iPads, and Macs.
One feature that elevates them above what they previously were is ProMotion. On one of the greatest smartphones currently available, the feature greatly improves the smoothness of animations and regular motions. But what is it exactly? Here is our detailed explanation of Apple's ProMotion and what it does for your devices.
---
What exactly is Apple's ProMotion?

Apple's fancy marketing name for a display's 120Hz refresh rate is "ProMotion." Years ago, 60Hz was the preferred display frequency for smartphones, tablets, and laptops. However, during the past few years, businesses have switched to scaling everything up to 120Hz. Apple arrived late to the party; this trend started with Android smartphones. However, Apple has been adding high refresh rate displays to its smartphones and other devices ever since the release of the iPhone 13.
The image on your device's screen is refreshed 120 times per second if it has a 120Hz refresh rate. On your smartphone, anything that moves is a series of static frames, just like in any other video. This translates to significantly smoother-looking objects on-screen.
---
Refresh Rate Advantages
A faster refresh rate means more images are shown each second for better clarity and a more seamless viewing experience.
As more images appear every second, the space between each one becomes increasingly tiny and unnoticeable.
As a result, applications and higher-quality video with 90 to 120 frames per second (fps) or more benefit more from the increased refresh rate.
---
What are the iPhone 11 and Pro refresh rates?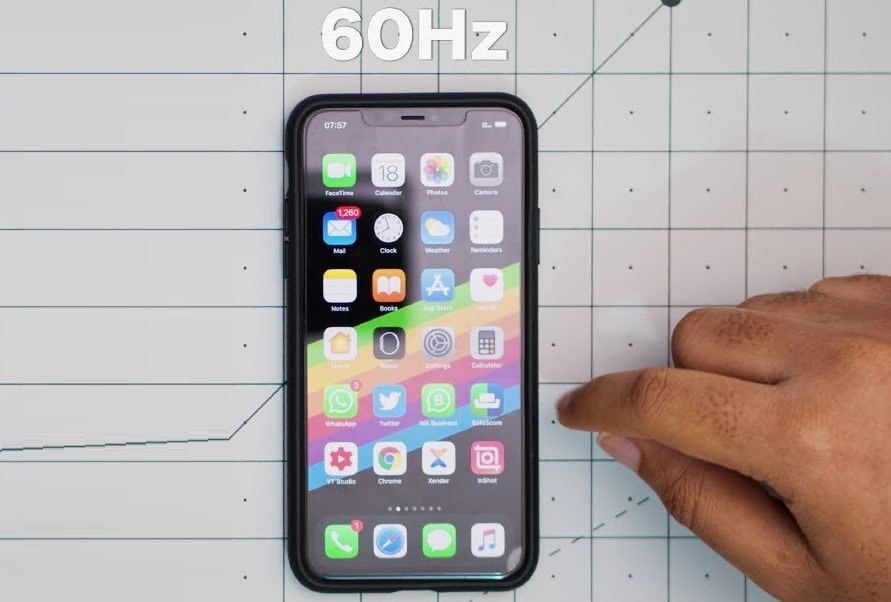 The 60 Hz refresh rate provided by the iPhone 11 series is substantially slower than that of the most recent Apple models.
In other words, the iPhone 11 models only refresh visuals 60 times per second, half as frequently as the most recent iPhone 15 models.
For a better user experience in that price range, the iPhone 11 series delivers a competitive touch-response rate of 120 Hz.
Numerous Android devices, including the Samsung Galaxy s21 and the iPhone 13 series, offer 120 Hz refresh rates.
For example, the tiny difference between 60 Hz and 120 Hz refresh rates when browsing through photos ensures a smoother transition between images.
You'll notice that it's considerably easier for the user to scroll through the app drawer while the gaming experience is "sleeker."
Furthermore, for frequent smartphone users who switch between applications and view many videos, the difference in display screen refresh rates may result in less eye strain.
---
What are the iPhone 12, Mini, and Pro refresh rates?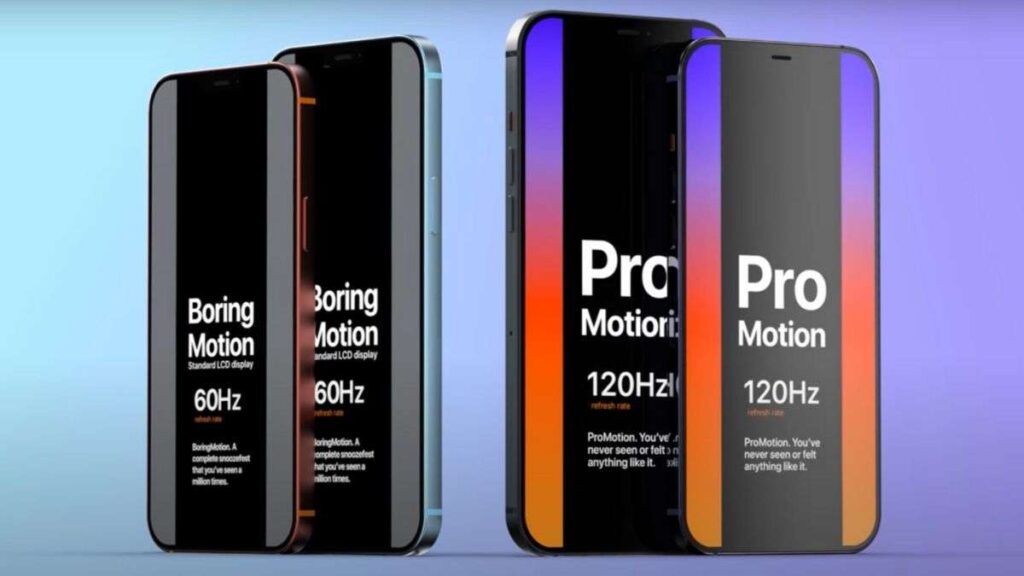 Now that the iPhone 12 is available, we fully know its price, specifications, and 5G capabilities. Before the iPhone 12 (as well as the iPhone 12 Pro, Pro Max, and Mini versions) was introduced at an Apple event in October, there was a lot of talk over whether it would have a 120Hz screen refresh rate, which is twice as fast as the iPhone 11. The iPhone 12 models all have a 60Hz screen refresh rate, matching the iPhone 11 display, so that's not the case.
The number of frames per second (fps) a phone screen can display impacts how quickly and smoothly the screen feels as you browse between apps and online sites. This measurement is known as hertz. It influences how fluid-supported games feel as well.
Most smartphones feature a refresh rate of 60Hz. Strangely, Apple still needs to include a 120Hz refresh rate in its lineup, given that several more expensive versions, including the Samsung Galaxy S20 and the OnePlus 8 Pro, do. On Twitter, tech analyst and leaker Jon Prosser asserted that the absence of 120Hz in the iPhone 12 Pro was owing to battery life concerns, as 5G consumes a significant amount of power on its own.
It was also said that the iPhone 12 Pro versions would include Apple's exclusive ProMotion display, also found in iPad Pro models. This technology dynamically adjusts the display to how the content travels for more responsive, smooth scrolling. But this rumor also turned out to be false.
---
What are the iPhone 13, Mini, and Pro refresh rates?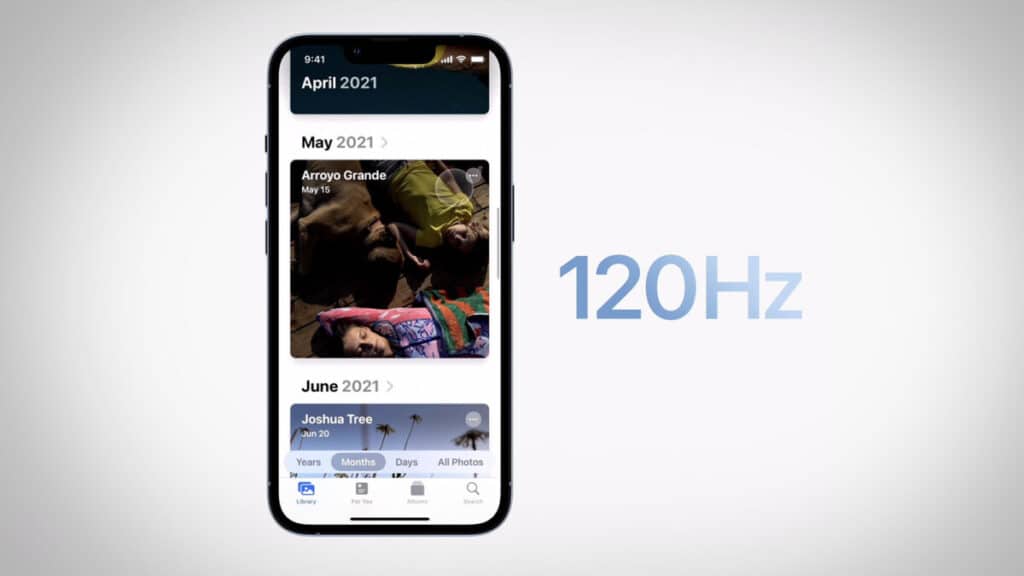 The iPhone 13 series has made several significant performance improvements. Is there, however, a refresh rate improvement for the Apple iPhone 13? Customers were able to learn more about the iPhone 13, iPhone 13 Mini, and iPhone 13 Pro refresh rates thanks to the Apple Event 2021 live stream. This information can help you determine whether the latest smartphones show at 60Hz, 90Hz, or 120Hz FPS.
The 60Hz refresh rate is common for iPhone 13 and iPhone 13 Mini. But the 120Hz ProMotion screens on Apple's iPhone 13 Pro and iPhone 13 Pro Max are unique.
Unfortunately, neither the regular iPhone 13 nor the iPhone 13 Mini have a frame rate improvement. On the other hand, the iPhone 13 Pro models double the standard resolution to give users a much more responsive experience. The Pro and Pro Max can even modify the frame rate they show on the fly with the help of the new iPhone 13 ProMotion feature.
Depending on the information a user is viewing, the displays on the iPhone 13 Pro and Pro Max versions can adjust down to 10Hz. When users are not using the up to 120Hz FPS display technology, this will help preserve battery life. According to Apple, ProMotion enables the iPhone 13 Pro to have "all-day battery life."
Several app developers appeared during the Apple Event 2021 webcast to discuss how the iPhone 13 Pro's 120Hz capability helps to improve the user experience. The Pro and Pro Max iPhone 13 models are especially alluring for mobile gamers hoping to gain a competitive edge because many games will run twice as smoothly on them.
The iPhone 13 and iPhone 13 Mini do not support 120Hz refresh rates with ProMotion. Despite this, both smartphone models represent a significant improvement over their forerunners.
---
What are the iPhone 14, Plus, and Pro refresh rates?
The iPhone 14, iPhone 14 Plus, iPhone 14 Pro, and iPhone 14 Pro Max are the four handsets that make up Apple's official iPhone 14 lineup. The phones receive some good news updates from the iPhone 13 series from last year, notably the Pro variants. The bigger display of the 14 Plus replaces the iPhone 13 Mini, while the Pro models add the Dynamic Island, a pill-shaped cutout that houses the selfie camera and Face ID sensors.
The non-Pro versions of the iPhone 13 series were missing a crucial feature: a display with a higher refresh rate. So, you might be curious whether the new iPhone 14 features a 120Hz display. Sadly, Apple has once more chosen to limit higher refresh rate screens to the pricier Pro models only.
The iPhone 14 and 14 Plus both pack a 60Hz display
You must be content with a 60Hz display to purchase an iPhone 14 or iPhone 14 Plus. Despite only costing a third as much as a new iPhone, there are Android cell phones available that have 120Hz displays.
You'll need to pay more money and get one of the Pro models to experience a quicker refresh rate on a new iPhone. A ProMotion display, which supports an adjustable refresh rate of 1Hz to 120Hz, is included with the iPhone 14 Pro and 14 Pro Max. To conserve battery, the refresh rate is down to 1Hz. Additionally, the Pro models get many other brand-new, exclusive features like Dynamic Island and Always on Display.
Even without a 120Hz refresh rate, the iPhone 14's display shouldn't disappoint you. Apple's animations outperform those of its rivals, and iOS's optimizations will give you a smoother experience than you would on a phone with a similar refresh rate. The iPhone 14's 60Hz display feels smoother than the 60Hz displays of most other smartphones.
However, a discernible difference will be between the iPhone 14's display and the Pro models or other smartphones sporting a 120Hz panel. Although you will only realize it once you use a 120Hz display, a phone with a 120Hz display will be more fluid and smooth than one with a 60Hz panel. Therefore, avoid using the
---
What are the iPhone 15, iPhone 15 plus refresh rate?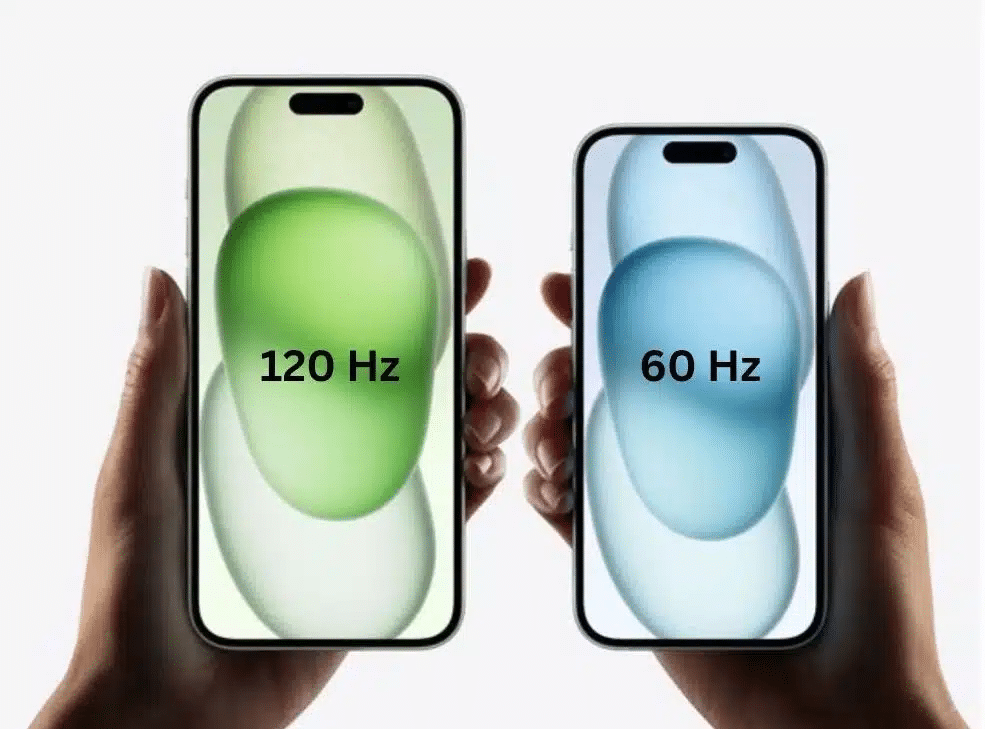 Like the iPhone 14 and iPhone 14 Plus, neither the iPhone 15 nor the iPhone 15 Plus have a 120Hz display. Instead, the refresh rate of their Super Retina XDR displays is restricted to 60Hz. It's not all terrible news, either.
Despite not having a 120Hz refresh rate, the iPhone 15 and iPhone 15 Plus nevertheless provide a fluid experience. This is made possible by Apple's numerous iOS 17 enhancements, which make the experience slicker than on other phones with comparable refresh rates. The Dynamic Island, which was absent from the previous year's iPhone 14 and iPhone 14 Plus models, is also included with these devices. The iPhone 15 and 15 Plus have brighter displays than its predecessors, with brightness levels now reaching a maximum of 2,000 nits as opposed to 1,200 nits in the past.
Higher refresh rate smartphone displays offer a more immersive gaming and movie viewing experience and smoother scrolling and animations. Even some people think that lower refresh rates result in reduced eye fatigue.
There are a few drawbacks to take into account, though. First, customers who require their phones to survive all day may be concerned because devices with higher refresh rates burn battery power more quickly. Additionally, not all material for smartphones supports faster refresh rates. Last, some apps might not function properly with higher refresh rates, which could lead to a less-than-ideal experience.
The iPhone 15 Pro and iPhone 15 Pro Max are your best options if you're looking for the greatest iPhone display currently on the market. However, if you don't mind using a 60Hz screen (and don't), the iPhone 15 or iPhone 15 Plus are still excellent choices, even without the 120Hz upgrade.
---
To Sum Up
As you can see, only some iPhones are created equally. If you want an iPhone with a 120Hz display, you must spend at least $999 for the iPhone 15 Pro.
However, not everyone needs a refresh rate of 120 hertz, and if you've never used ProMotion, you won't notice the difference. If you're switching from an Android device that supports greater refresh rates, such as 90 or 120 Hz, or an iPhone 14 Pro, you likely notice a difference in the display, making the additional cost worthwhile.