Even though iPhones are among the most reliable phones, they are not free from a few glitches and problems. You might not hear sound during calls or notifications or when listening to music, playing games, or watching movies. This can be caused by hardware issues, your iPhone's sound settings, or some glitch. While in some cases, you might not hear anything within a single app, this problem can also be throughout your iPhone. Whichever the case, there are a few solutions you might try to fix the problem.  
In this article, we'll look at the different steps you can take to fix the sound not working on your iPhone.
---
1. Test your iPhone's speaker
When your iPhone sound is not working, the first thing you should do is test the speaker. This will help you determine whether the speaker is working or if there is a hardware issue that needs repairing. You can test your iPhone speaker by:
Step 1: Open the Settings app.
Step 2: Select Sounds &HapticsUnder the Ringer & Alerts section, tap and slide the volume slider to the right. This increases the volume of your speaker.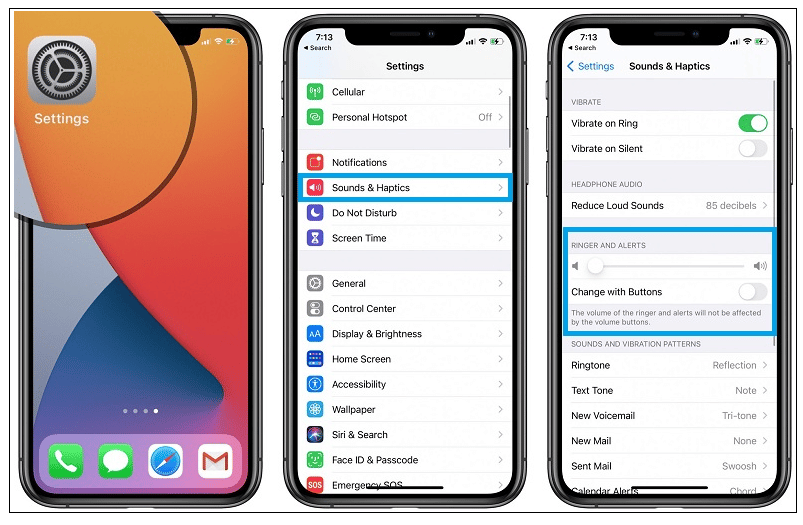 Step 3: If there is no sound, your device might need a hardware repair.
---
2. Reboot your iPhone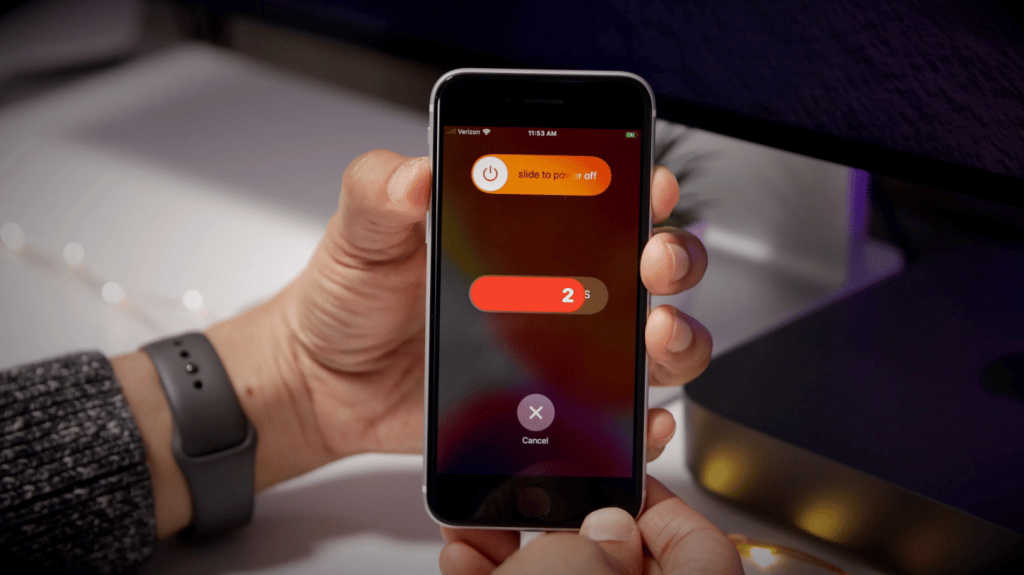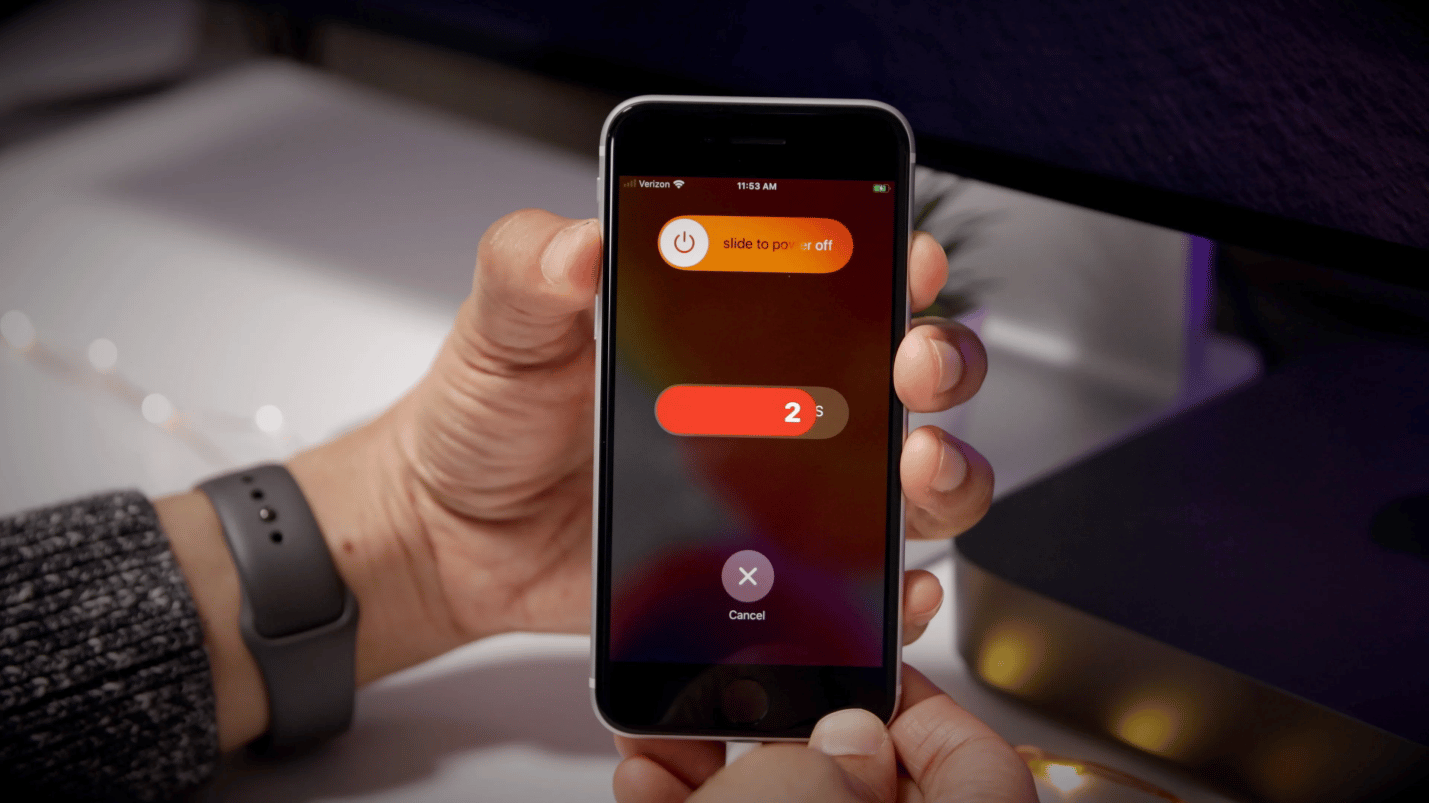 Restarting your device is enough to fix various iPhone issues, like sound not working. Therefore, before jumping into a complex process, you should consider restarting your iPhone and see if the problem is fixed. This will fix bugs, flush out corrupt data or glitchy software and give your iPhone a fresh start.
---
3. Turn off the silent mode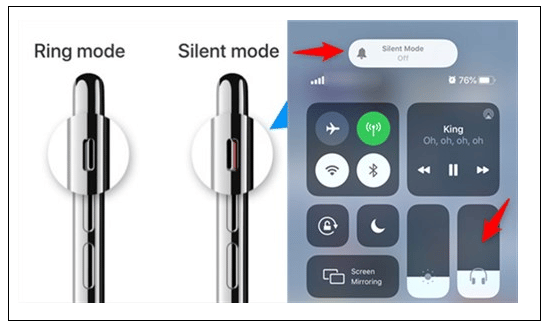 You could have accidentally set your iPhone into slide mode by sliding off the Ring/Silent switch. This will mute all your iPhone's sounds and haptics, including notification sounds, ringer, and many more. Therefore, your speakers could be working fine, but you accidentally muted your iPhone. You should check on the side of your iPhone to ensure that the Ring/Silent switch is up. If you see any red in the switch, you should switch it on to disable the silent mode.
---
4. Disable the Do Not Disturb (Focus) mode
The Do Not Disturb feature will silence the sounds and alerts on your iPhone. You'll not receive any notifications or hear any sound. You should ensure that the Do Not Disturb feature, and any other Focus filters are turned off and check whether your problem is solved. You can disable the Do Not Disturb mode by going to
Step 1: Open the Settings app
Step 2: Find and select Focus
Step 3: Select Do Not Disturb
Step 4: Then toggle the switch off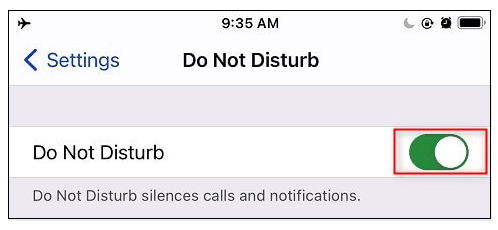 You can also turn it off from the Control Center.
---
5. Check your volume level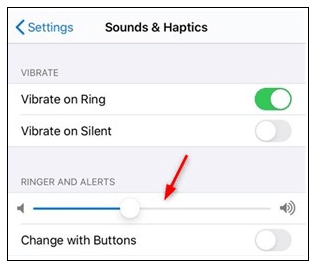 Though it might sound obvious, you could have mistakenly turned down your iPhone's volume level. The random movement in your pocket or bag can also lower your device's volume. You could also have reduced the volume on specific apps preventing you from hearing anything when using them. To ensure your volume level is high, tap on the volume up button on the side and look at the volume bar on your screen.
---
6. Turn off Bluetooth and AirPlay
When you cannot hear sound on your iPhone, you should check whether your phone is connected to a Bluetooth audio device. If your iPhone's Bluetooth pairs with an audio device, it sends the sound to the other device, not your speaker. Therefore, the sound could be playing from the other device without your knowledge preventing you from hearing anything. Ensure you turn off Bluetooth so the sound can play from your iPhone. You can disable your iPhone's Bluetooth connection by:
Step 1: Go to your iPhone's Settings
Step 2: Find and select Bluetooth
Step 3: Toggle it off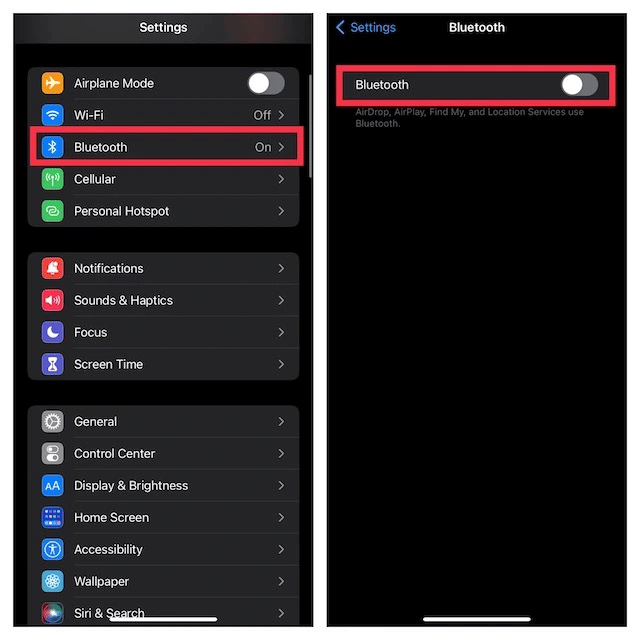 You should also ensure that AirPlay is not connected to an external speaker. You can turn off AirPlay by:
Step 1: In the Control Center, tap the AirPlay icon at the top-right corner
Step 2: Then ensure that iPhone is selected
---
7. Check third-party app sound and notification settings
You should also check an app's sound settings if you're having sound issues when using it. Most apps and games offer separate volume settings. Other apps like YouTube can reduce your device's volume while using them. Therefore, you should increase the volume settings while using the particular app. In most apps, you can do this through the Settings menu.
You should also check the notifications' sound settings of these apps. Most messaging and call apps will let you choose the notification sound to be used. You might have set the notification sound to none making the alerts silent. If that's the case, make sure that you set a notification sound to solve the sound problem.
---
8. Update your iPhones system software
If you still have this problem, you can try updating your system software to the latest iOS. This can fix bugs and eliminate glitches causing problems like sound issues on your iPhone. To install the latest iOS updates: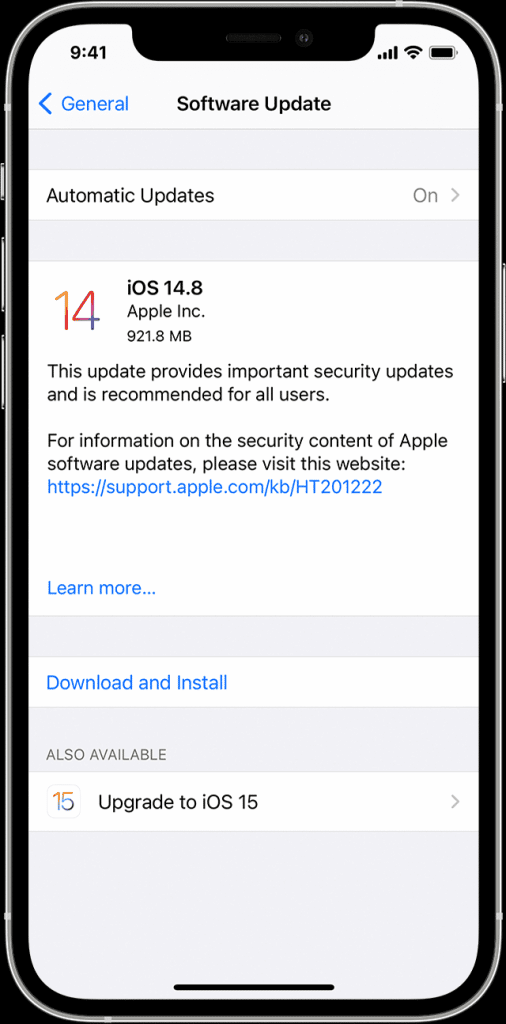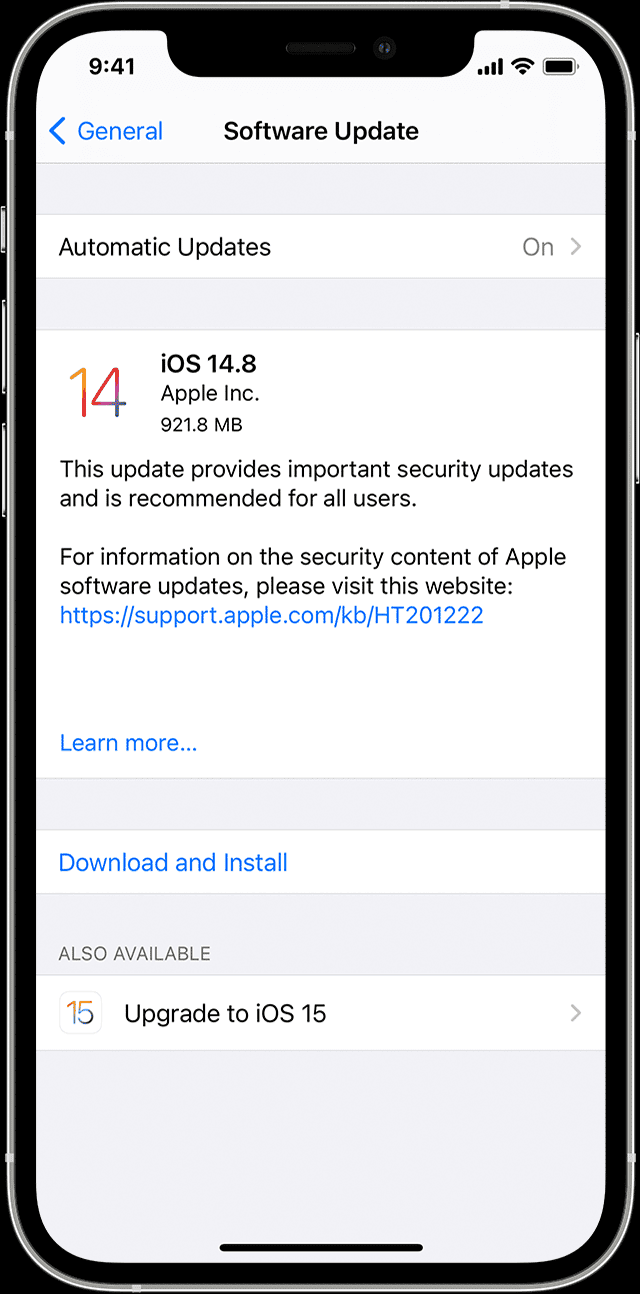 Step 1: Open Settings
Step 2: Tap on General
Step 3: Select Software Update
Step 4: Then tap on Download and Install if an update is available.
---
9. Reset all settings on your iPhone
If, after trying everything, you still cannot hear sound on your iPhone, you can reset all settings. Resetting your settings will not affect your files; rather, roll your iPhone settings back to their default state. Despite that, you should it's still advisable to back up your data before proceeding. You can reset all your iPhone's settings through the following steps:
Step 1: Launch the Settings app
Step 2: Tap on General
Step 3: Scroll down until you find the Reset option and tap on it
Step 4: Select Reset All Settings, then confirm your choice by tapping on the Reset All Settings option that appears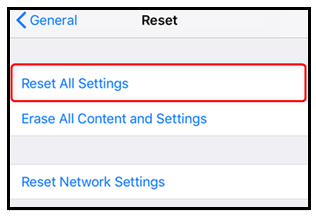 If this does not solve your problem, you can factory reset your iPhone. A factory reset will wipe all data on your iPhone and could fix the iPhone sound not working problem. After tapping Reset, you can factory reset your iPhone by:
Step 1: Tap on Erase All Content and Settings in the reset options
Step 2: Then select Erase now if you've backed up your data
Step 3: Enter your passcode to initiate the process
Step 4: After that, select Erase iPhone to confirm your selection
Step 5: You'll then have to enter your Apple ID password to complete the process
After that, wait for your iPhone to restore its factory setting, then try playing music to see if the sound works.
---
10. Contact Apple Support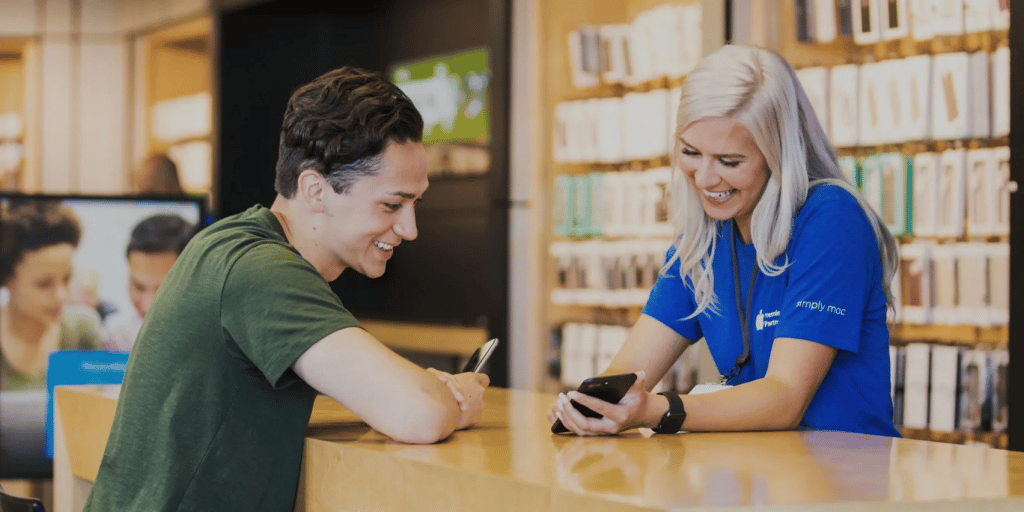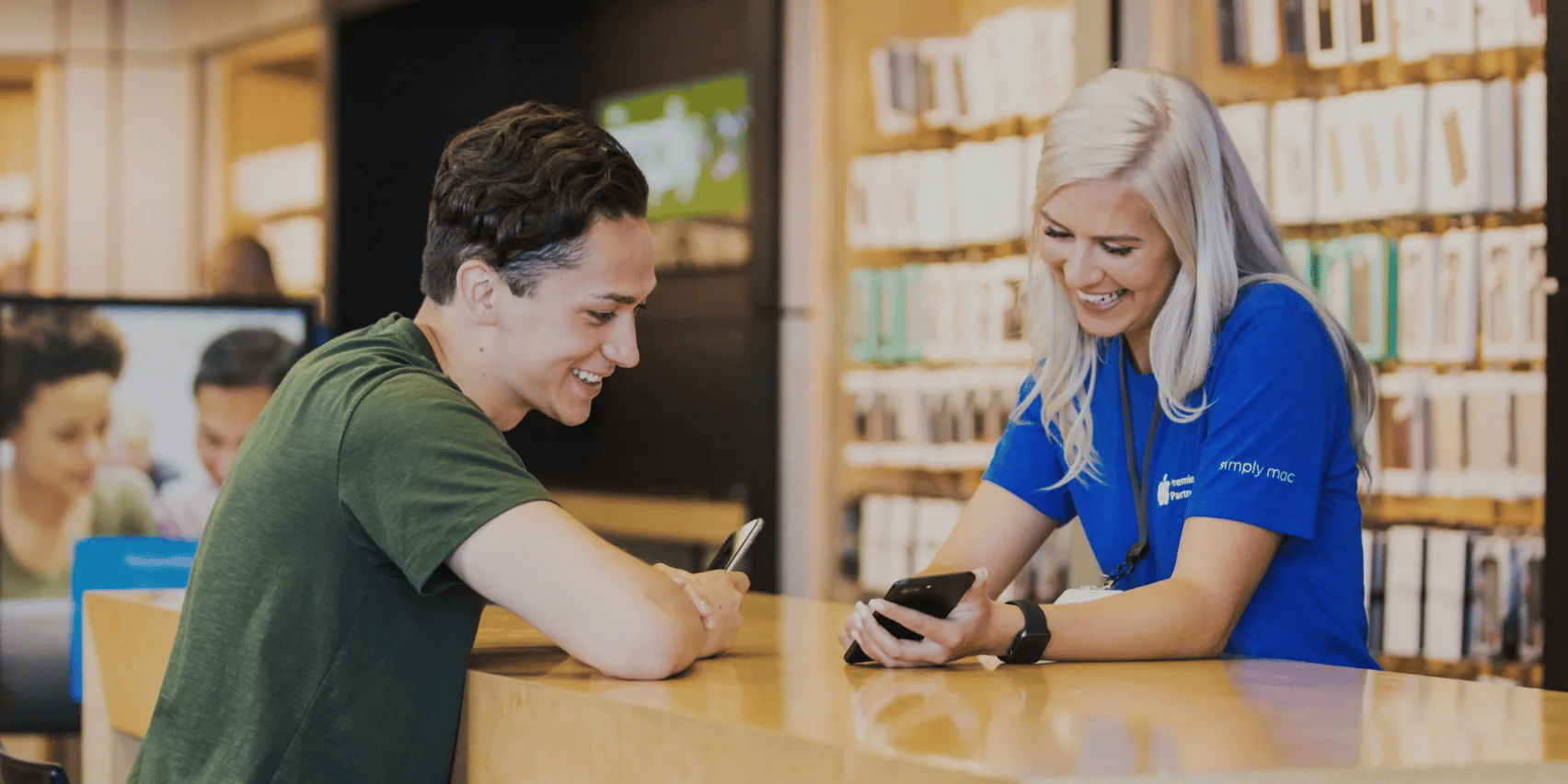 While the troubleshooting steps discussed above should fix your iPhone's sound, you could still be stuck with this problem. If none of them worked, you could have a hardware problem that can be fixed by a professional. You can let Apple's technicians handle your sound problem by visiting Apple's iPhone Repair and Service page.
---
Conclusion
While it's common for devices to have issues, having no sound on your iPhone can be quite frustrating. This will prevent you from using the basic functions of your iPhone. We hope you found an effective solution that helped you fix your iPhone sound not working. If the problem happens again, you'll now know what to do to fix it.