The 5G network may be the standard for most mobile phones now. But does the iPhone XR you bought a few years ago support 5G, or does the next model phone you plan on buying next support 5G? Find answers to these and a couple of other related questions in this post.
As we continue to embrace the possibilities of 5G technology, the iPhone models remain a popular choice for smartphone users worldwide. In fact, according to Headphone Addicts, in 2023, the number of iPhone users worldwide is almost 1.6 billion.
The iPhone XR has proven to be a top contender among the iPhone models today. However, with 5G networks becoming increasingly prevalent, users are left wondering if their trusty iPhone XR can keep up. In this blog post, we'll discuss what 5G technology has to offer and whether or not the iPhone XR has 5G capabilities.
---
Does iPhone XR Have 5G?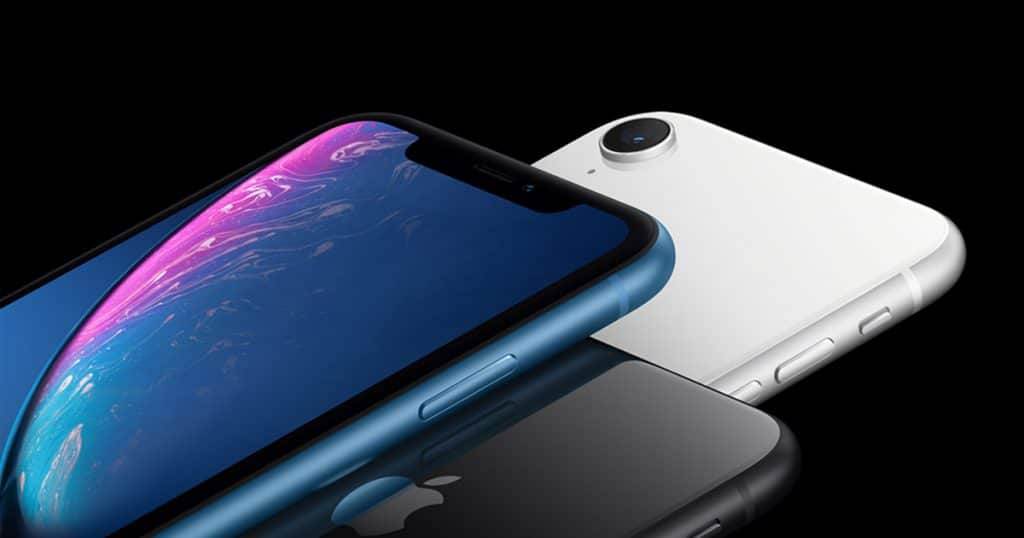 The iPhone XR is a popular smartphone that has been around for close to five years now. The iPhone  XR was released on September 12, 2018. The model was an instant hit, and many people worldwide fell for it:
Sleek design
Powerful features
Affordable price tag
However, when it comes to 5G connectivity, the iPhone XR falls short compared to newer iPhone models. Apple introduced 5G technology on mobile with its release of the iPhone 12 series in 2020. Since then, Apple has launched a wide range of iPhone that supports 5G. And if you want to know these models, please refer to the table below.
---
How Fast Is 5G?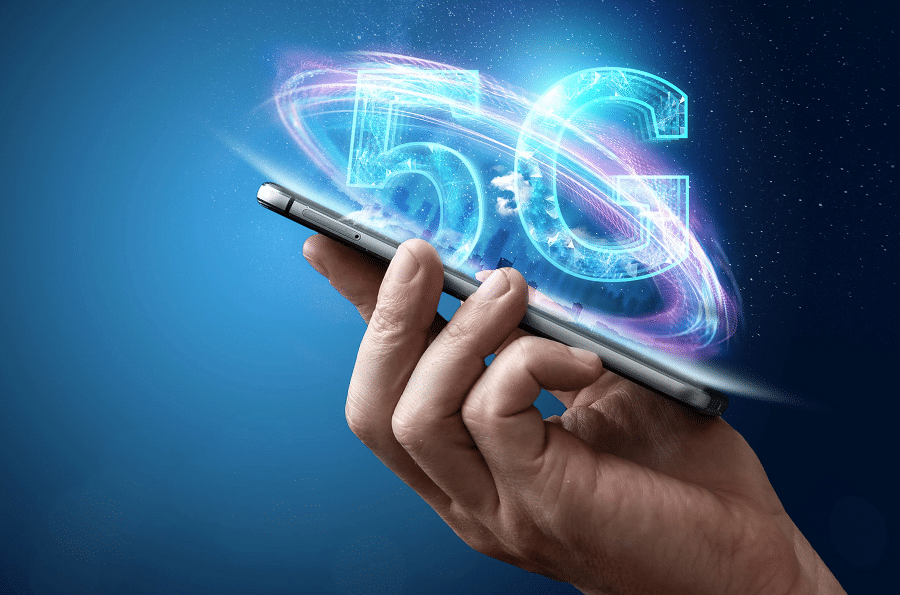 5G is a game-changer. 5G is said to be 100 times faster than 4G, offering peak download speeds of up to 20 gigabytes per second and a peak upload speed of up to 10 gigabytes per second.
However, the exact speed of 5G can vary depending on a variety of factors:
Your location
Your device capabilities
Network congestion
Network Infrastructure
---
Which iPhone Support 5G?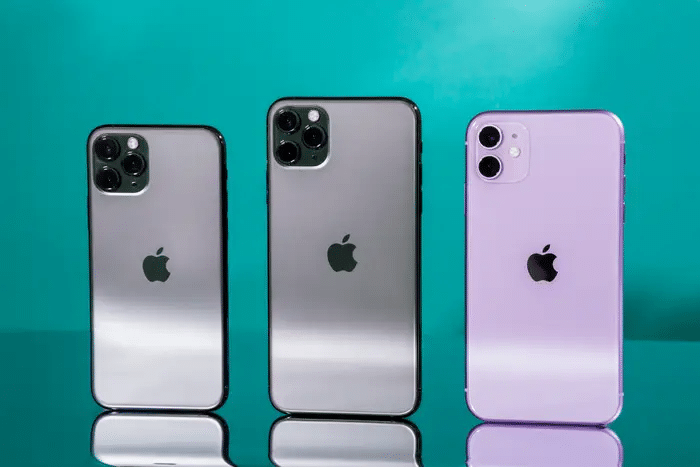 Check out the table below to find out if your iPhone supports 5G.
| | |
| --- | --- |
| iPhone Model | 5G Capable |
| iPhone 7 & 7 Plus | No |
| iPhone 8 & 8 Plus | No |
| iPhone X & XR | No |
| iPhone XS & XS Max | No |
| iPhone SE (2020) | No |
| iPhone 11 | No |
| iPhone 11 Pro | No |
| iPhone 11 Pro Max | No |
| iPhone 12 | Yes |
| iPhone 12 Mini | Yes |
| iPhone 12 Pro | Yes |
| iPhone 12 Pro Max | Yes |
| iPhone 13 | Yes |
| iPhone 13 Mini | Yes |
| iPhone Pro | Yes |
| iPhone Pro Max | Yes |
| iPhone SE (2020) | Yes |
| iPhone 14 | Yes |
| iPhone 14 Plus | Yes |
| iPhone 14 Pro | Yes |
| iPhone 14 Pro Max | Yes |
---
How to Turn On The 5G Switch on iPhone?
If you own one of the above iPhone models that support 5G, of course, you want to know how to turn on the 5G switch on your device. Here's a step-by-step guide:
Step 1: Go to Settings App on your iPhone
Step 2: Tap on Cellular or Mobile Data
Step 3: Select Cellular Data Options or Mobile Data Options
Step 4: Hit Voice And Data
Step 5: Choose 5G On or 5G Auto, depending on your preference
---
Is There 5G Coverage In My Area?
The first 5G network was launched in 2019, with South Korea and the United States being among the first counties to roll out networks in April of that year. Since then, many countries have been working to expand their coverage and bring 5G technology to more people.
Today, 5G networks are available in more than 100 countries. And according to GSMA, at least 30 countries are expected to launch 5G services in 2023 alone.
If you have a 5G capable iPhone model, I know you are asking yourself questions like, "Is there 5G coverage in my area?" Well, to determine if there is 5G coverage in your specific area, do the following:
Step 1: Visit your mobile carrier's website
Step 2: Look for a coverage map section
Step 3: Enter your zip code or address
Step 4: Click enter, and you'll be able to see a coverage map of your local area
You can also check for 5G coverage using a third-party coverage map service such as Ookla and Opensignal. Ookla is available for users worldwide, and their coverage map is updated weekly.
On the other hand, Opensignal offers an app for both Android and iOS users, and they provide independent cell phone coverage maps for over 36 countries.
---
Is 5GE The Same As 5G?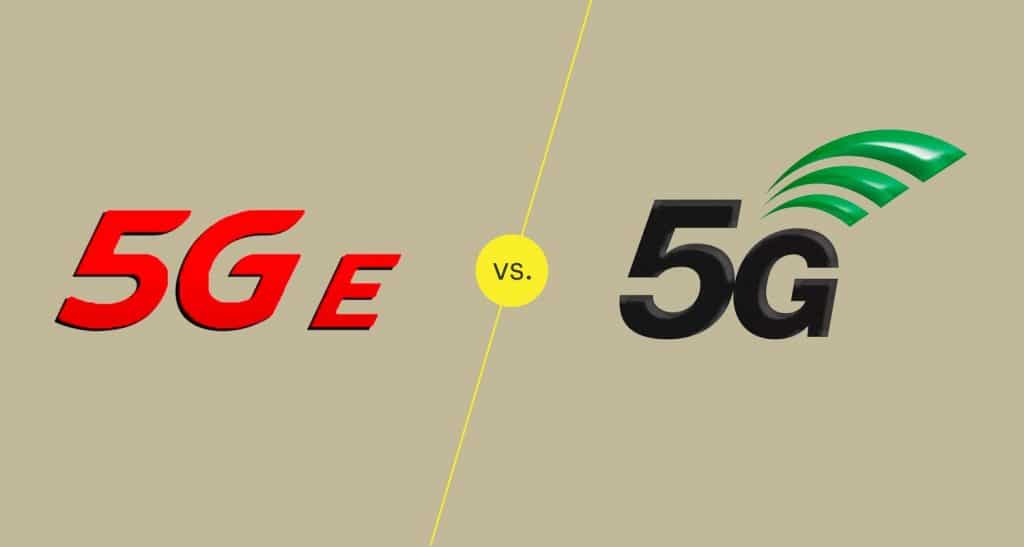 If you are looking for a new iPhone, you need to understand that not all iPhone models support 5G. Older models may only support 4G, and no, you can't add 5G to these models. However, some iPhone models from AT&T, like the iPhone XR and iPhone 11, may show a "5GE" symbol. But does it mean that these models are‌ 5G capable? No way. 5GE is very different from 5G.
5GE stands for "5G Evolution". The term was introduced by AT&T in 2018. During that time, 5G was a trending topic among tech enthusiasts and consumers alike. To capitalize on this, AT&T decided to rebrand its existing 4G LTE advanced network as 5GE.
The brand wanted its customers to feel like they were already enjoying the "evolving" 5G network. This marketing strategy only confused users who believed that their devices were now 5G enabled.
Before purchasing your smartphone, please check whether it supports actual 5G or just 5GE. True 5G is faster than 5GE, and it's only available on the specific iPhone models we've mentioned above.
---
What Service Provider Should I Choose?
Are you wondering which is the best service provider between T-Mobile and AT&T? Honestly, the service provider you choose will depend on several factors, including:
Coverage in your area
Pricing
Speed
Customer service
As of 2023, T-Mobile has the biggest 5G network in the US. The brand offers a faster speed of 187.33 megabytes per second (Mbps). Its total nationwide coverage is 68.5%.
AT&T is the second most popular 5G network, with 55.8% nationwide coverage. The company's 5G speed is 71.4 megabytes per second (Mbps).
---
Is 5G Faster Than Wi-Fi 6?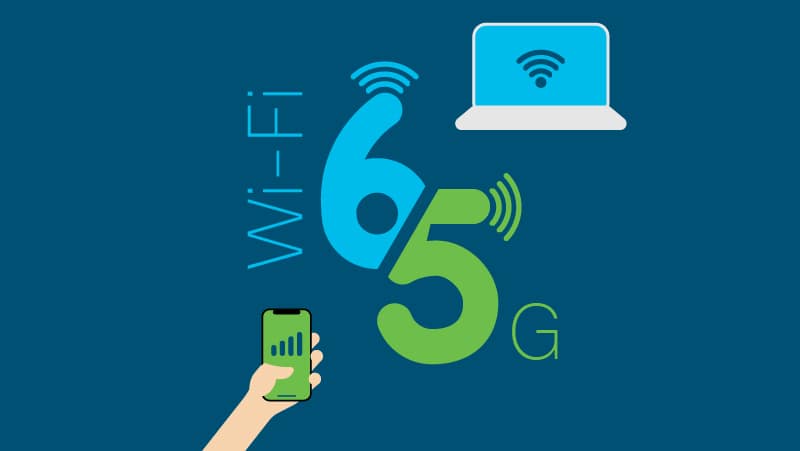 5G and Wi-Fi 6 are high-speed wireless technologies. Both have been praised by users globally for their fast speed, reduced latency, and increased capacity.
5G is mainly designed for use on mobile devices, making it ideal for people who need high-speed internet on the go. On the other hand, Wi-Fi 6 is designed for use in local area networks like homes and offices. So if you need fast and reliable internet access in your home or workplace, Wi-Fi 6 may be best for you.
If you want to know whether 5G is faster than Wi-Fi 6 in your area, there are several online speed test tools you can use. They include:
1. Ookla
Ookla is one of the most famous speed test tools. The tool measures your internet speed by analyzing your download speed, upload speed, latency, and jitter. You can use Ookla Speedtest on mobile phones, laptops, and desktop computers. Ookla is easy to use. You just need to click "Go," and you'll get your results within seconds.
2. Fast
Next, we have Fast, which is powered by Netflix. This internet speed test is free and simple to use. To use Fast, search Fast.com on your browser. The tool will automatically measure your download speed, but if you want to see the upload speed and latency, click "Show more info."
3. SpeedOf.Me
SpeedOf.I am another well-known HTML5 speed test tool. The tool shows not only the upload and download speed but also the latency. To use this tool, go to your browser and search for SpeedOf.Me. Press "Start Test" and wait for the test to complete.
---
Should My Next Mobile Phone Be 5G?
Yes, you should definitely purchase a 5G-capable phone as soon as possible. Here are some reasons why:
5G technology offers significantly faster download and upload speed than 4G, meaning you can download large files and stream high-quality videos faster
5G offers lower latency, which is important for applications that require real-time responses, for example, online gaming
5G networks support more devices at once
---
Conclusion
5G technology is here to stay. And as more countries continue to adopt this technology, it's becoming increasingly important for consumers to consider 5G-capable devices when purchasing new phones.
While the iPhone XR does not support 5G, future iPhone models will likely be equipped with the technology. So make it a key factor to consider when purchasing your next iPhone.