Are you new to VMLogin? Come in now to read our VMLogin 101 article to discover what the software is and how to set up proxies for complete anonymity.
As the number of web services and services providers is becoming smart by the day, using the old method is no longer feasible. The old method of using proxies only to manage multiple accounts is long gone. Antidetect browsers that provide you with multiple browser profiles are the new tools for the job. This article focuses on one of the popular antidetect browsers out there, known as VMLogin.
VMLogin is an anti-detect browser that lets you create virtual browser profiles as an alternative to using multiple computers. The software allows you to browse privately and anonymously with support for proxies.
It supports selenium web driver automation, and it stimulates hardware browsers' fingerprints. VMLogin and its likes give management of multiple accounts a new worldview and make it easier, provided you know how to make use of it. Our focus in this article is on VMLogin and how to integrate proxies for complete anonymity.
---
What is VMLogin?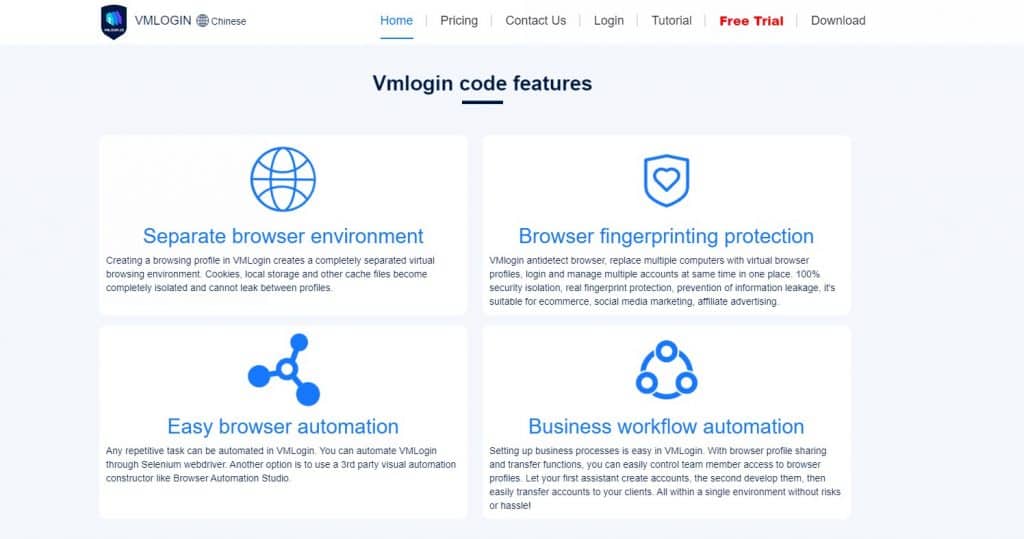 VMLogin is a professional tool for account management that provide a unique browser fingerprint and isolated environment for each account, which can save account environment costs. VMLogin is a multithreaded anti-detect browser that lets you create virtual browser profiles as an alternative to using multiple computers.
Similarly, VMLogin is an anti-association browser. You can open multiple profiles at the same time on one computer. Register and manage multiple accounts in batch.

VMLogin has several transfer functions and profile-sharing options. These and more make the software ideal for business workflow automation. You can assign different browser profiles to different team members and still control what they can access. With the selenium web driver automation, you can easily perform automation tasks with VMLogin.
VMLogin also supports other 3rd party browser automation tools like Browser Automation Studio. With different browser profiles, you can run repetitive tasks. Verify ad targeting Ad placement by emulating viewers with different devices and different geo-locations. Remove misleading creatives and broken links.
---
Proxies for VMLogin – an Overview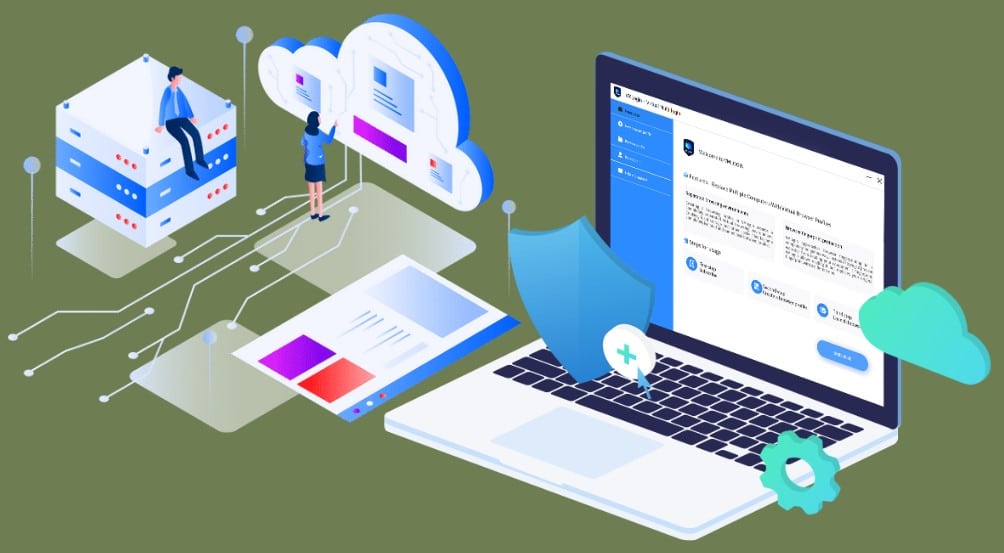 Remember, proxies alone won't stop you from getting detected. Likewise, VMLogin alone won't help you. If you need to avoid getting blocked while managing multiple accounts, you will need to make use of both. But what are the best proxies for VMLogin?
It is important you know that VMLogin does not choose proxies for you, and there is nothing like VMLogin since it does not choose proxies. The proxies to use are determined by what you need the software for. Below is a rule to follow to determine the best proxies to set up VMLogin.
1. Social Media Sites:
If you need VMLogin to access social media sites such as Instagram, LinkedIn, Pinterest, and TikTok, then mobile proxies are the best. This is because the do not easily get blocked because their IPs are dynamically assigned. They are also undetectable. However, they can be expensive. We recommend you purchase high-quality mobile proxies from TheSocialProxy or Soax.
2. E-commerce Sites:
If you are dealing with e-commerce sites, the proxies we recommend are residential proxies. These are undetectable as they use devices of real Internet users to route requests. They are also perfect for web automation and are quite affordable too. Residential proxies also work with social media sites. Smartproxy and Bright Data are the recommended providers of residential proxies for VMLogin.
3. Regular Sites:
If you suspect your website of target does not have a very effective anti-spam system, then you can use the much cheaper datacenter proxies. They are also perfect for gaming because of their high-speed advantage, which is unrivaled by others. We recommend you use private proxies from MyPrivateProxy and Proxy-Seller.
---
Steps to Set Up Proxies for VMLogin
The Vmlogin software is simple-to-use computer software. It comes with a friendly interface that you can easily comprehend and master. For you to utilize VMLogin you need to download it.
Step 1: Head over to the Vmlogin official website and register an account. It comes with a 3 days trial period. Install and launch it, providing your username and password for authentication purposes. If you enter the correct username and password, the application will be launched in full.
Step 2: Open VMLogin and click on the New Browser profile.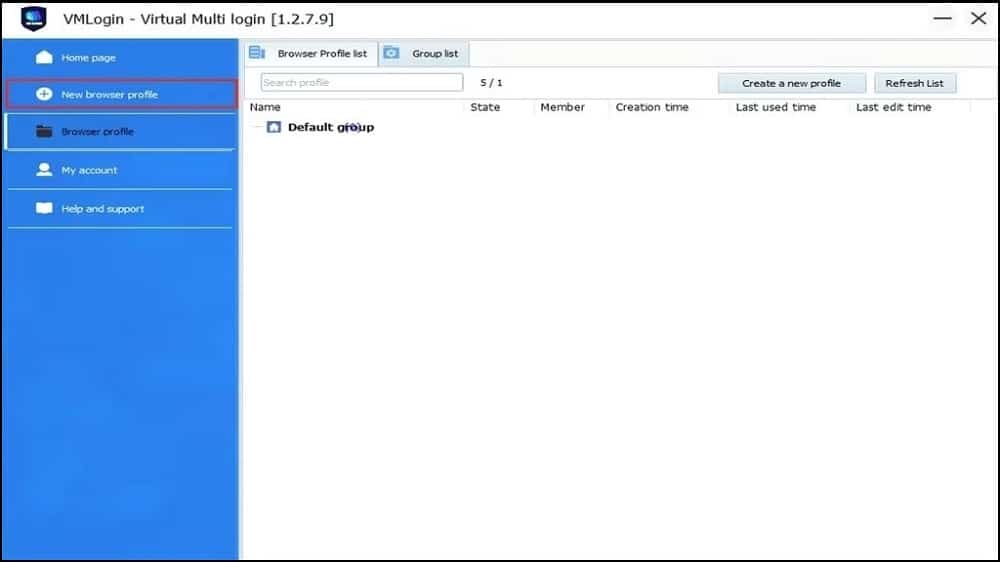 Step 3: Click on the Setting proxy server button.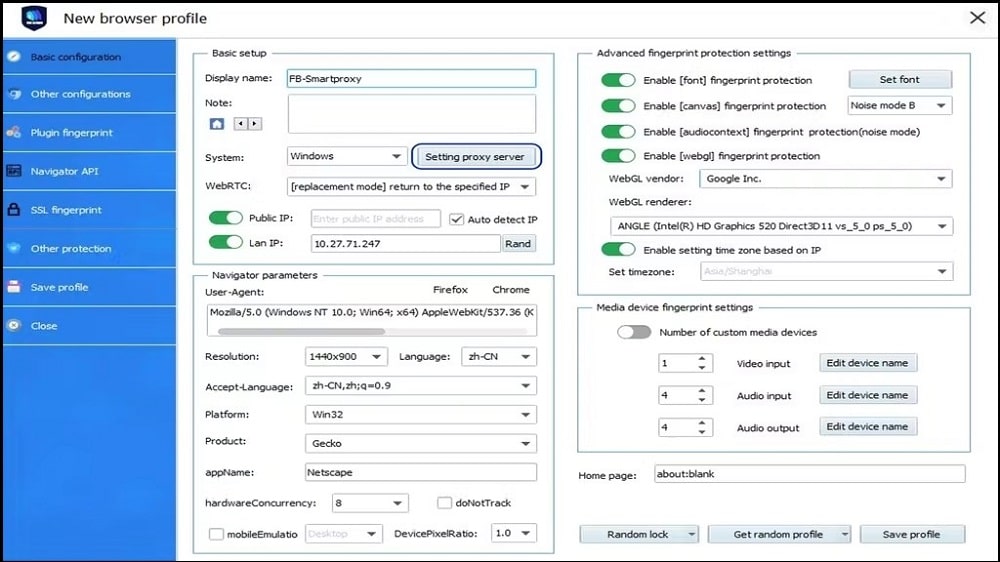 Step 4: Select the HTTP proxy in the drop-down menu.
Step 5: Enter your proxy details (e.g., us.smartproxy.com:10000) and your sub-user username and password as in the example below. If your IP is whitelisted, you don't need to enter your username and password. Click on the Test proxy to see if the setup was successful. Then hit Save.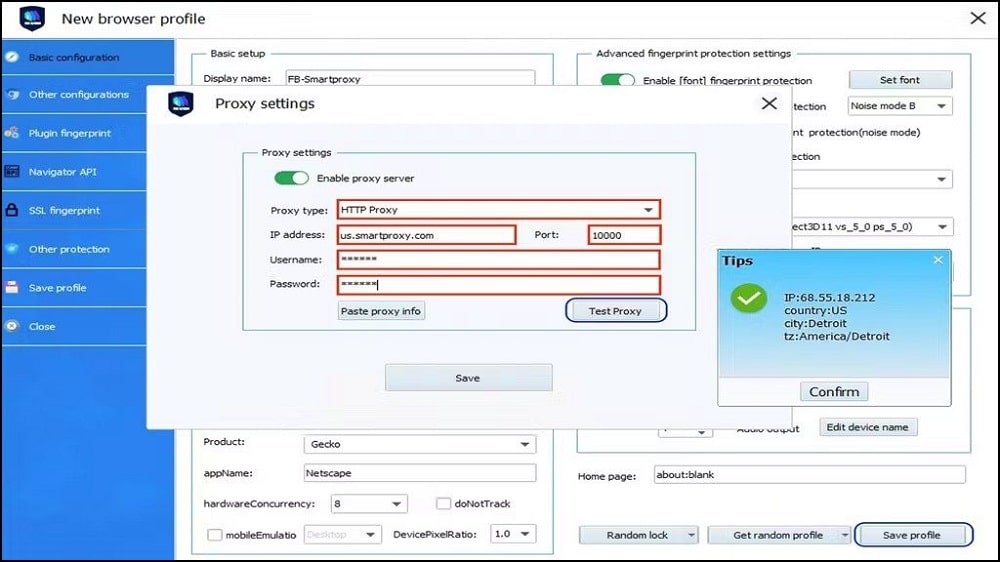 Step 6: Set other profile's fingerprint information and press Save profile.
Step 7: Right-click on your newly created profile and select Launch browser.
---
Conclusion
The scope of modern digital work is booming. But it challenges our standards and users have to conform. VMLogin can log in, operate, and manage multiple accounts simultaneously without association, saving the use of the resource.
Compared with the traditional methods, you need to configure enough computers to achieve this effect.VMlogin is one tool that is used by a firm to phase out the old way. The proxies listed above provide a starting point.