Shopify is one of the most valuable tools businesses have at their disposal. Read on to know how Shopify SEO can be improved.
Shopify is a business platform that gives anyone the liberty to set up online stores and their products. Moreover, merchants can even sell the products in person if they want with the help of Shopify POS. So, whether you are willing to sell online, in person, via social media, or from anywhere, Shopify has got you covered. But how can you get more business through Shopify?
You can get more organic traffic just by following some tips. These tips can really help you to improve your Shopify SEO.
---
Best Shopify SEO Tricks and Tips To Get More Potential Customers
The challenging part is getting sufficient traffic to your website in the first place. This is where these useful SEO tricks will come in handy. Optimizing the site naturally helps your website get ranked, leading to more traffic to your business. Therefore, below are some of the tips that you can use to rank your Shopify store.
1. Generate Site Hierarchy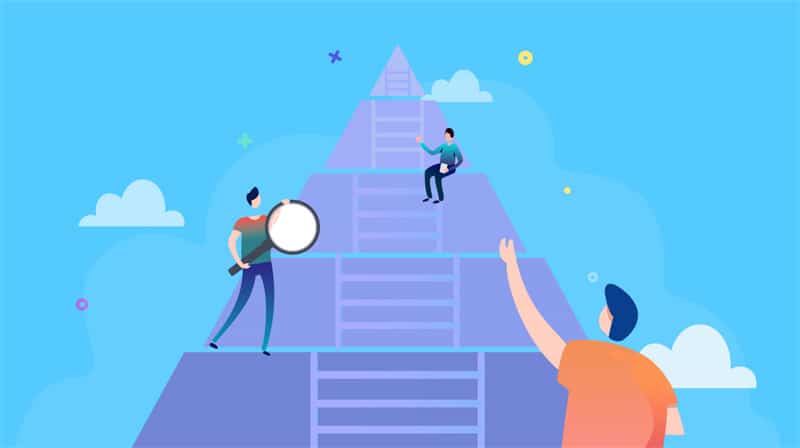 When you structure your Shopify store, it makes it easier for your customers to have a better navigation experience on your website.
Not only that, it makes it easier for Google to crawl to your website easily.
Moreover, create subcategories and categories that can even link back and forth. So, this will show Google the pages of higher priority and give context to each of the subcategories. If you want to save all the trouble of doing this whole thing by yourself, you can access pre-built Shopify stores.
Just think of it as a map of the store that guides your customers to the items they seek!
2. Keyword Research
Implementing and conducting KW (keyword) research will optimize the pages for the search terms for your customers. This way they can easily find their desired items.
This will attract shoppers to your website and will also tell Google what your store is all about. Moreover, you also don't need to be an SEO specialist to conduct keyword research. All you have to do is start listing down keywords relevant to your products.
You can use the tactics below to add more keywords:
Check for the "People Also Asked" and "People Also Search For" boxes on the search engine.
Go through Google's autofill suggestions.
Conduct competitor research to figure out the KWs (Keywords) they are using.
Lastly, use an advanced keyword search tool to identify the best keywords that have high search volume and low competition.
3. Optimize the Metadata
After you are done researching the keywords, you can slowly and strategically apply them to your Shopify website store.
The elements that you need to focus on in your websites are title tags, URLs, and meta descriptions.
After you have optimized the keywords and metadata, Google can now look for what the website is all about and it can even determine whether the searches are relevant for the users and searchers.
4. Start Adding Alt Texts to the Images
Shopify stores are pretty visual, so the product images need to be engaging and play a vital role in the buyer's journey.
Furthermore, they also offer important assets for proper optimization. So, adding descriptions and alt texts incorporates the researched keywords onto the images. This will help boost the rankings.
You can even use a Shopify SEO application like Alt Text that can help to populate the images of your product with well-searched and relevant keywords.
5. Build In Engaging Media and Generate Video
Try creating engaging and dynamic product pages with relevant videos, customer reviews, and 360-degree photographs. These engaging initiatives will allow you to get your customers to stay longer on your website. Make sure that these extra additions on your website are relevant and serve your viewers' purpose. Even cross-publishing those video contents on YouTube will also give you the SEO boost you need to improve your website.
In short, we can say that the more engaging you can make the product pages, the better it will rank on Google.
Therefore, the chances for your website to reach the top of the SERP increases.
6. Optimize Your Site Speed
Around 79% of the shoppers who face slow loading speeds tend not to return to the site to purchase again. Surprisingly, 47% of the shoppers anticipate a site or page to load within two seconds or even less. So, this doesn't give you much time to impress your customers.
Therefore, if the store is slow, you simply can't expect potential traffic to stick around on your site. This will eventually indicate to Google that your website is not relevant to the terms of the search. This will negatively impact your SERP rankings.
So, to avoid any such mishappenings, increase your site's speed by choosing a quick Shopify theme. You can even use the Shopify SEO plugin to optimize the images.
7. Optimize for Your Mobile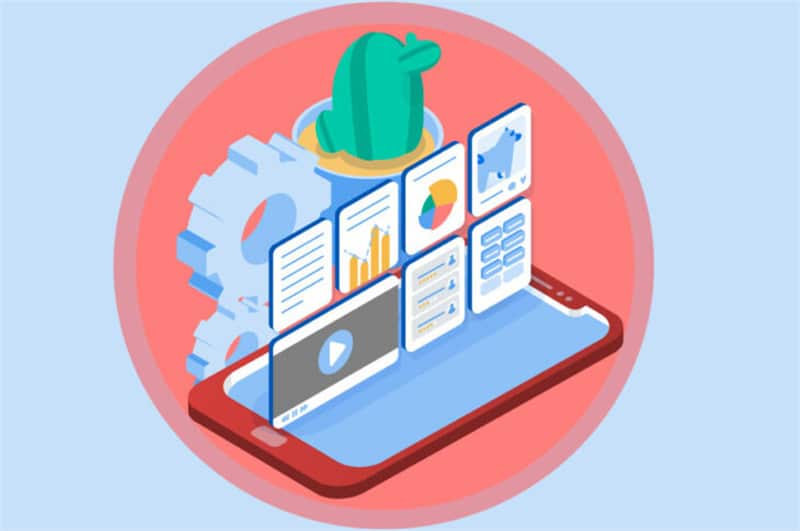 It has been found that around 44% of the entire commerce will shift to mobile marketing by 2024. (Source)
Shopify even reported that approximately 69% of the sales were done over mobile phones on a particular Black Friday weekend. (Source)
As most shoppers rely on mobile phones, your Shopify store must be specifically optimized for mobile phones.
You can accomplish this by:
Simplifying your design and discard any irrelevant distractions.
Choose a specific Shopify mobile-ready theme.
Generating eye-catching and specific call-to-action buttons for a better mobile experience.
Making and creating a smooth mobile checkout experience for your visitors.
8. Improve and Upgrade the User Experience
The sites that have lower bounce rates tend to perform pretty well in the search engines.
Therefore, enhancing your customers' experience in your store will help increase the time they spend on your website.
Also, make sure that you keep your potential customers inspired and engaged with different offers and dynamic recommendations regarding your products and services.
This will improve and upgrade the user experience of your customers when they are on your site.
9. Optimize Descriptions and Product Pages
Add relevant keywords throughout each of your product pages. You should also include well-researched descriptions and proper product tags and titles. Again, this will add context to your store and make it extremely easy for shoppers to find your website. You can also increase the keyword numbers by adding the customer reviews on each of your pages. Incorporating reviews in this way will help you to increase and improve search engine rankings.
10. Go Blogging
Blogging will indeed create more chances for your customers to find you. This will also increase your website's ranking. The more pages you'll have, the more possibilities there will be for you to end up in searches. Target those particular shoppers who are not ready to buy and slowly bring them towards the sale through engaging and valuable content. Content Marketing and blogging on Shopify will even generate more backlink chances for you.
Therefore, the more backlinks you'll have, the better it will be for your website. These are some of the most significant factors for helping you rank in the SERP.
---
Bottom Line
SEO is one of the most important factors for ranking any website. This will attract potential customers and organic traffic to your website. It'll not just make it easier for your clients and customers to search for the products they are looking for. It'll even provide Google the context and relevant keywords to position your Shopify website in better search results.
I hope through this article you'll now have all the knowledge required to improve your Shopify SEO.