Social media, especially TikTok, plays a massive role in a brand or business's marketing efforts. As the world increasingly becomes digital-first, social media helps companies stay connected with their audience. The time at which an activity or event starts or happen is very crucial. A major contributor to social media marketing's success is the day and time you post on the platforms.
There is a lot of content created, which makes the competition quite high. Aside from posting the right kind of content in the highest quality possible, you must time your posting. Creators who time their posting to when their audience is most active record better engagement compared to those who don't.
Regular posting may not produce the needed result. Essentially, getting the timing right when you share your videos can help you get more views. And the required initial engagement, which can lead to TikTok's algorithm boosting. And recommending your content to other users' For Your Page suggestions. Similarly, social dynamics were constantly changing.
How people interact on social media has changed. The frequency and timing of these posts have a significant role in a post's ability to engage the audience. Picking the right time to publish your content is key.
To do that, you need to be aware of who your content's target audience is and when they're most active. Furthermore, for you to master posting at the right time. We analyzed the timings with videos on different days and times to find the right time for you.
---
Best Time to Post TikTok for Each Day of the Week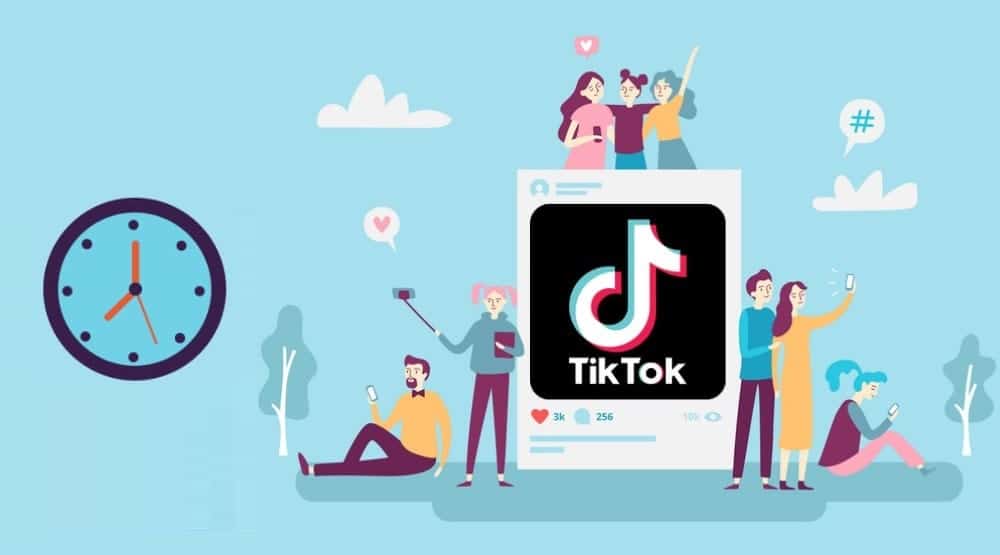 Monday: 6 AM, 10 AM -10 PM
It seems the bulk of TikTok users may like to start their week off strong at work. Wind down with some light entertainment at night. The best time to post is 6 am; however, if you like to sleep on Mondays when you haven't got too much going on, don't be too disappointed – you can also post at 10 am.
However, if you don't have the time during the day, you can always wait until ten that evening to do it. This gives you all Monday to come up with your next awesome piece of content. 10 pm is an excellent time to post.
Tuesday: 2 am, 4 am, and 9 am
Tuesday's a tough one. But if you're prepared to dedicate a lot of your time and energy to getting big on TikTok, it could be worth it if you want to get your content up at the right time on Tuesday.  Posting by 2 am, 4 am, and 9 am are wonderful periods to post.
Alternately, if you need to wait a little bit and wake up later, 9 am a pretty good time as well. Once you're done with posting content on Tuesday morning, you can dedicate the rest of your day to creating more awesome content to get up early again next Tuesday.
Wednesday: 7 am, 8 am, 11 pm
Wednesday is 7:00 AM is an awesome time to post. Another engaged crowd of morning people! Wednesday is a bit more civilized, but it's still a bit early, which is problematic if you're a night owl. It is recommended that you post on Wednesdays at 7 am, or 8 am.
However, if you are that night owl we talked about earlier, you can always try the other end of the day, when you're more likely to be up and at it. It's also suggested that you post at 11 pm on Wednesdays, too.
Thursday: 9 am, 12 pm, 7 pm
Thursday at 7:00 PM is a nice that to post. This is also the highest weekday for engagement on TikTok, as far as we can tell. Thursdays could be the tamest day when broadcasting your content on TikTok. The first time is a relaxed 9 am, with the next one being at noon. After that, you can wait until after dinner at 7 pm to post your next piece of content before dedicating the evening to making more content.
You are posting on TikTok Friday, though engagement is consistent throughout the afternoon, starting at lunch hour. Friday might be one of the strangest, most sporadic days when posting your content on TikTok. If you're serious about doing well, you might want to get an early start and go at 5 am. Once you've done this, you can take a break before posting more content at 1 pm. And then again at 3 pm. This leaves you another evening free.
Saturday: 11 am, 7 pm, 8 pm
Posting on TikTok on Saturday feels like content gets a breakthrough. Saturdays tend to be a great day to post on TikTok. This is because people are generally more relaxed. In a good mood, and have more free time on weekends. As a result, they are more likely to be scrolling through their feeds and looking for content to watch.
If you can get your videos in front of them during this time, you are more likely to get views and engagement. Don't worry – Saturday doesn't make you get up early for anything, and certainly not for posting something on TikTok. You can enjoy a leisurely sleep-in before posting at 11 am and then again at 7 and 8 pm that evening.
Posting on TikTok on Sunday begins by 7:00 am, though engagement is second highest in the early morning between 7:00 and 8:00 AM. While these may seem all over the place, keep in mind that TikTok serves content to a global audience in many different industries.
Lastly, if Sunday is going to be a lazy day for you, you can permanently save your content from being uploaded at 4 pm. whichever time you choose to upload your content at, remember that times can vary depending on the exact location of your target audience.
---
What Other Factors Should You Consider?
The best times to post TikTok are above; other essential factors will affect your post performance.
Where is Your Audience Located?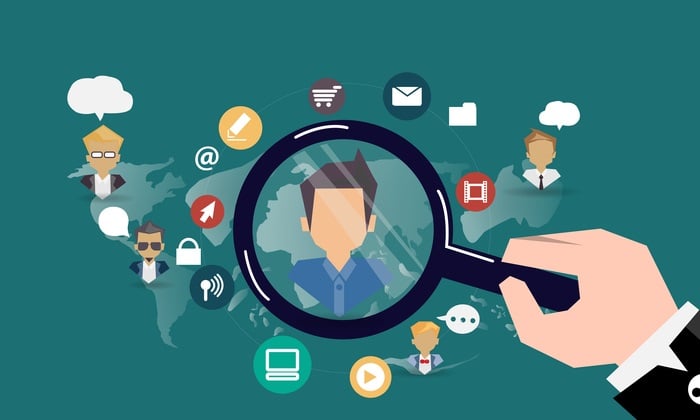 Another important factor to consider when trying to determine the best time to post on TikTok is where your target audience is located.TikTok, like all social media platforms, has a global base of users. You need to understand the location. In India, there are over 20 million users.
While China comes in at a gargantuan 150 million, in the USA, there are over 14 million. For example, users in Europe and the United States are most active on the app during the evening. At the same time, users in Asia are most active during the morning and afternoon.
When will your Audience be awake?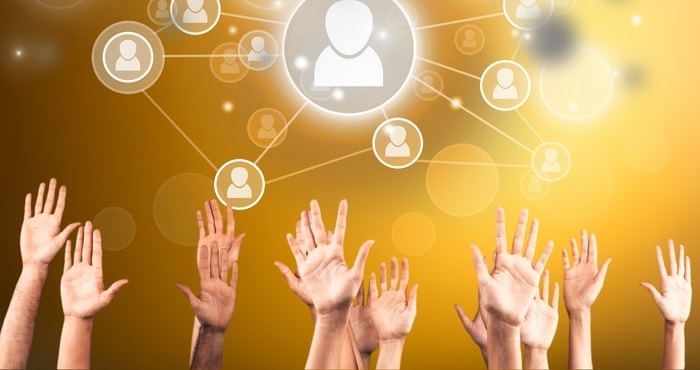 The second question you should ask yourself is, when is your audience awake? You now know where the majority of your audience is located; this section may appear more difficult, but just an issue of knowing time zones.
For example, if you live in Thailand and have a large number of followers in India and Thailand, the time difference is only about an hour and 30 minutes. In fact, with such a little time change. Your schedule will be will not affected. You've got to figure out when they're awake.
However, if you have large portions of your audience in both the U.S. and the U.K., you will have to plan and schedule your content around two vastly different time zones. So, what do you do to get around this? We recommend building a content schedule covering the most significant locations your followers are from.
---
TikTok management tools
TikTok doesn't have a built-in method of scheduling posts. Although, few social media tools integrate with TikTok to let you schedule your posts. To get the needed result, you set out to achieve. Below are TikTok scheduling tools to keep you focused on what's important to growing your business.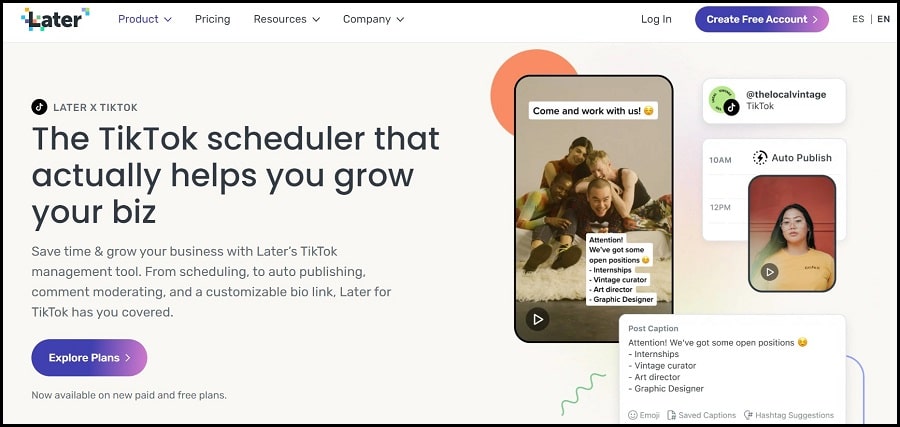 This is a mobile application developed to help content creators publish content efficiently. TikTok Scheduler comes with a straightforward approach. This app is a great choice for busy TikTok content creators. TikTok Scheduler is free.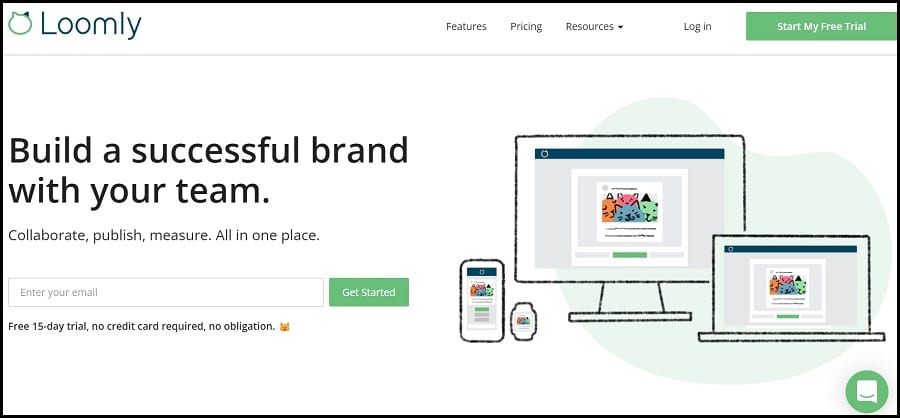 Loomly is a social media posting and scheduling tool that helps you manage all of your social media content. Loomly features a simple user interface for a stress-free content planning and content scheduling experience. Loomly suggests post ideas to keep your content calendar filled with engaging and on-brand posts.

This is a comprehensive social media management tool suitable for small teams or emerging agencies. It supports post-scheduling for TikTok. Similarly, its mobile app will notify you if it's time to share another post.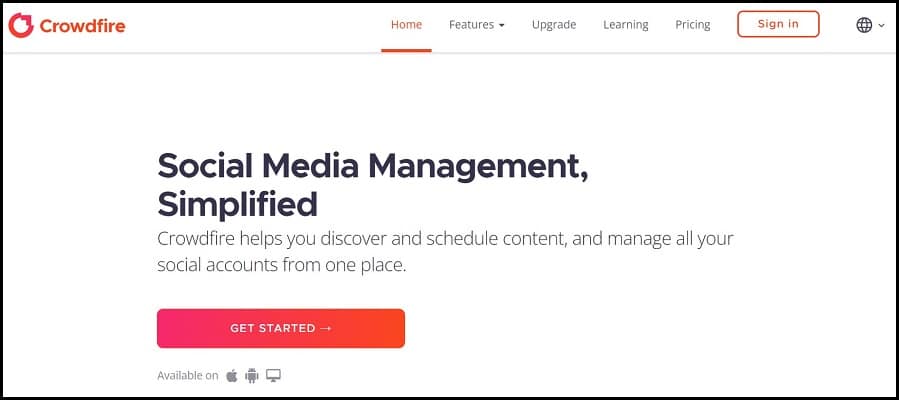 Crowdfire is another excellent tool to assist you in planning and to manage social media content. It's a one-stop shop. For creating content, scheduling posts, and analyzing your performance of each post.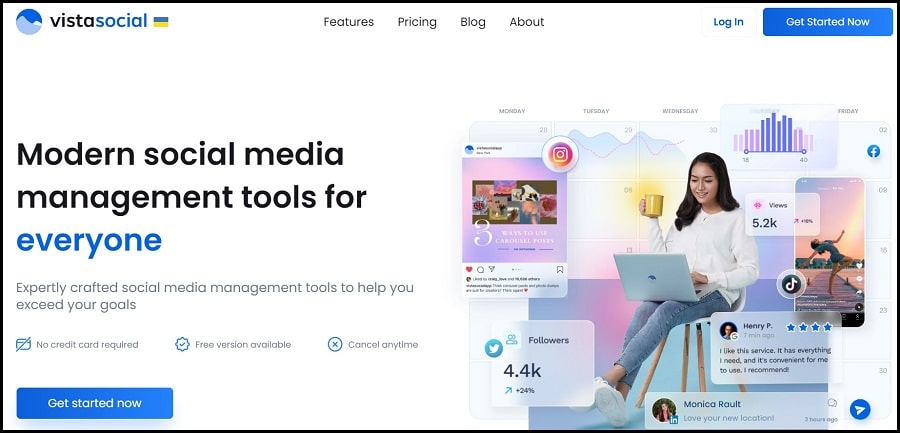 This is a great social media management tool. TikTok officially recognized Vista Social as the first-ever fully-approved management app. TikTok influencers and marketers can make the most of Vista Social's TikTok Direct Publishing. Manage your Omni-platform campaigns vista Social offers a free plan. Supporting up to 3 social accounts.
---
Conclusion
Remember, posting isn't the only magic bullet here. And No social media strategy is set in stone. Make adjustments when necessary TikTok is still a relatively new social network. And as such, it's constantly evolving. New users are joining the platform every day.
Similarly, TikTok is becoming a new hotbed of engagement; newer brands of all sizes are entering to drive real impact for their business.
Essentially, new features that can potentially affect your spot in TikTok's algorithm are regularly added. This means that your posting schedule will also evolve. Whenever you notice a dip in performance, revisit these tips to find new best times to post.