Social media apps could disappear overnight, even with the current craze with TikTok. Therefore, these short video apps serve as both a competitor and alternatives that you should try.
TikTok is one of the leading social networking apps for editing and sharing short videos. The app platform is available free of charge, and you can quickly learn from Google Play and App Store.
TikTok supports videos that don't exceed 15 seconds, and it's available in over 40 languages. With TikTok, you not only share videos but also explore your creativity using its fantastic video editing features.
---

The app is still a hot video-sharing social media platform. You can choose to record original sound from the sound library that includes TV and movie quotes. Alternatively, you can register your voice for lip-sync video, add sound filters and some unique text to create different video effects.
Just a 10-second lip-sync video may get you a lot of attention and probably make you a celebrity.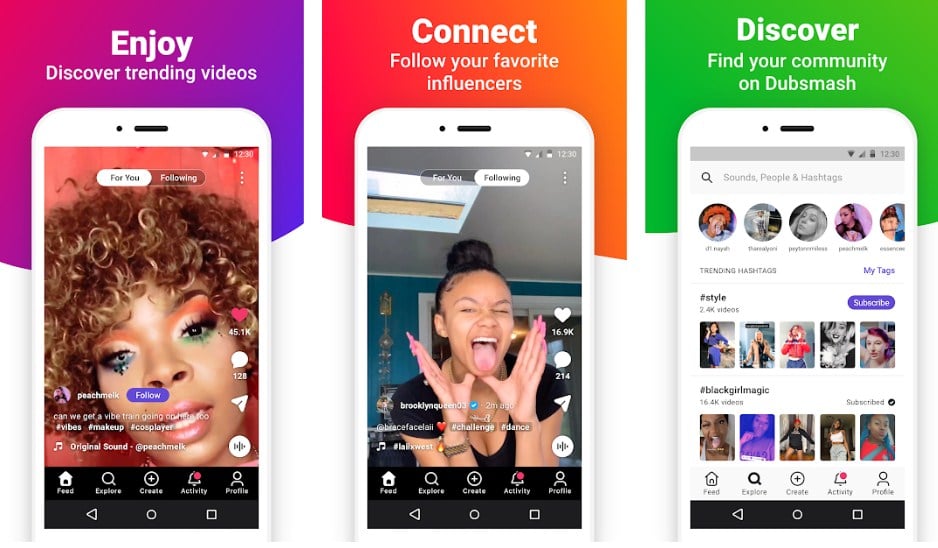 Its algorithms are designed to enhance diversity and creativity among users. All you need is to download the Dubsmash app and become a video creator.
You can also share your Dubsmash videos on other platforms such as iMessage, TikTok, Snapchat, and WhatsApp, among others. Additionally, you can send direct messages to other users within your network.
---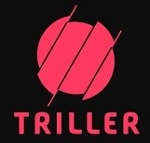 This American video-sharing app allows users to share short-form videos. Triller is an entertainment and music social networking service that gives you an experience similar to that you get on TikTok.
If you're a content creator, you can develop top-notch music videos using the app's video editing features. Besides taking and editing short videos, Triller also allows you to share them with the rest of the world in seconds.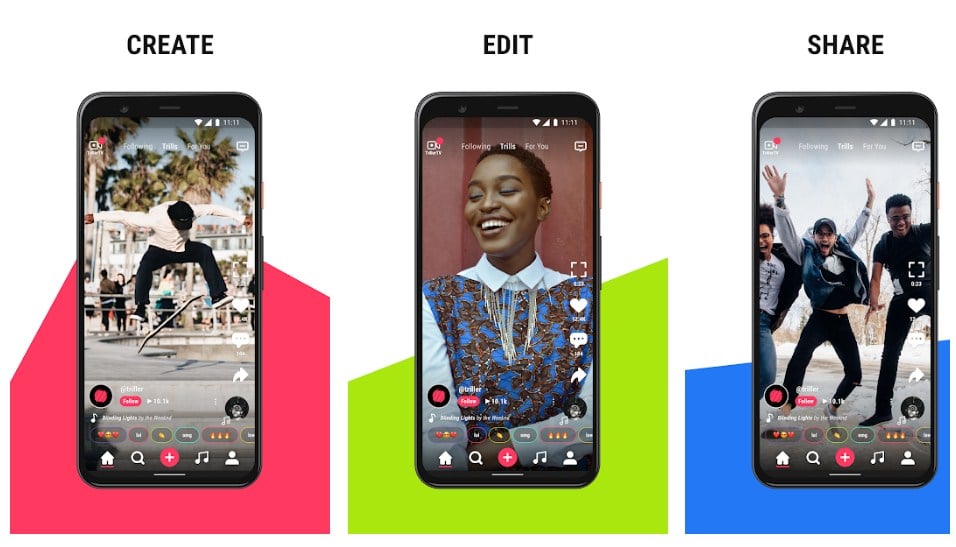 Some of the things you can do using the app include adding filters and effects to videos, adding music to videos, and sharing them within and outside the platform. You need to download the app, and you're good to go.
---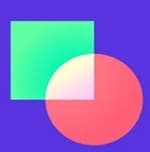 Are you a content creator looking for an app that will give you instant edits and share short videos like a pro? Then look no more. Byte app is all you need. Just download the app and install it into your phone to start editing and sharing videos.
However, it's worth noting that the app support videos of up to 16 seconds. You also have to work with original content and not add filters to other people's works. The app started as "v2," and it was later rebranded to Byte in 2018.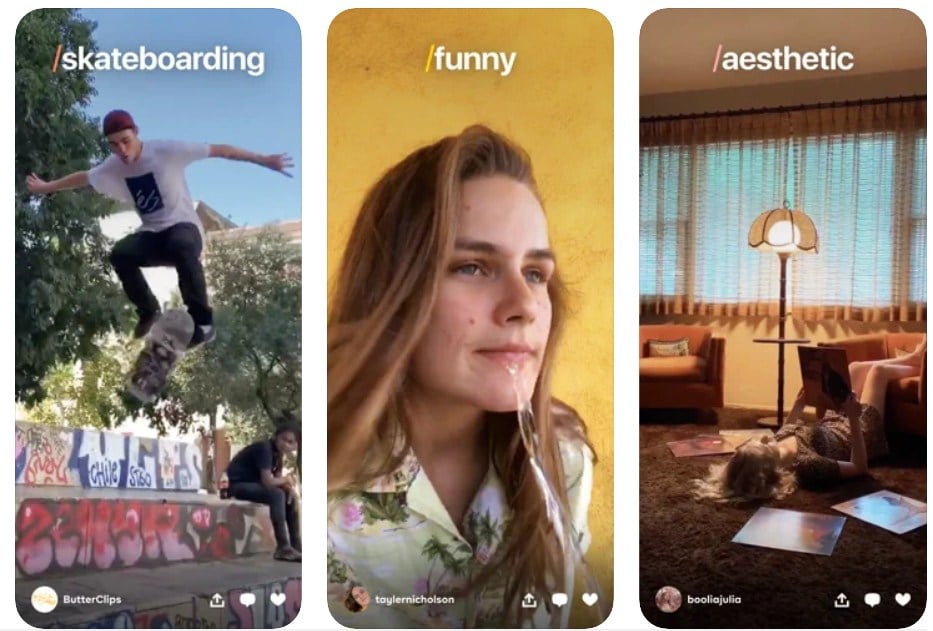 The good thing about this app is that you can never miss something for yourself, and you can share what you have with the rest of the world. Other than sharing videos, Byte also supports a direct messaging service where you can interact with your friends.
---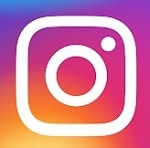 You need the Instagram app to use Instagram Reels. It's the newest Instagram way of sharing short videos. Here you can create new entertainment videos and access content from other creators.
Once you create your funny videos on Instagram Reels, you can share them with other users on Instagram and your followers on Feed.
You also can create multi-clip videos using its top-notch creative tools. However, these videos shouldn't exceed 15 seconds. With Reels on Explore, everyone can become a creator on Instagram. Get the app and start sharing your creativity with the global community.
Click to Download Instagram Reels:


---

This is a free app that doubles as a music video editor and a social network app. Funimate comes with unique in-app purchase features that enable you to create videos and show other users your creativity.
You need to download the app, install it on your phone, and register an account to start using the Funimate platform. For users looking for superior features, you should go for Funimate pro by paying a small subscription fee.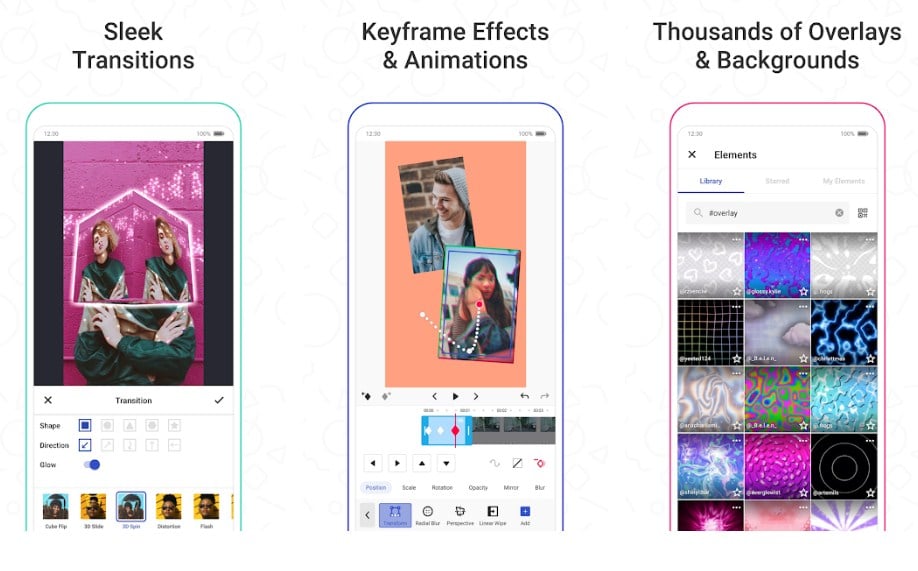 The app is user-friendly, and you can create pro-edits in seconds. When editing videos, you can easily add backgrounds, overlays, and stickers with simple clicks. The good thing with Funimate is that it allows you to share your videos outside the platform (in other social networking platforms).
---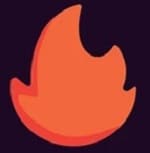 This app enables users to share short videos, but you can also make money as a creator. Chingari is an Indian video-sharing mobile app that comes with unique features for creators. Here you can dance, voice-over movie scenes, add visual effects to other people's content, and even make comic skits.
You can also make some money on the Chingari app if your videos go viral. Alternatively, you can create original content and upload it to the Chingari library so that they can pay you.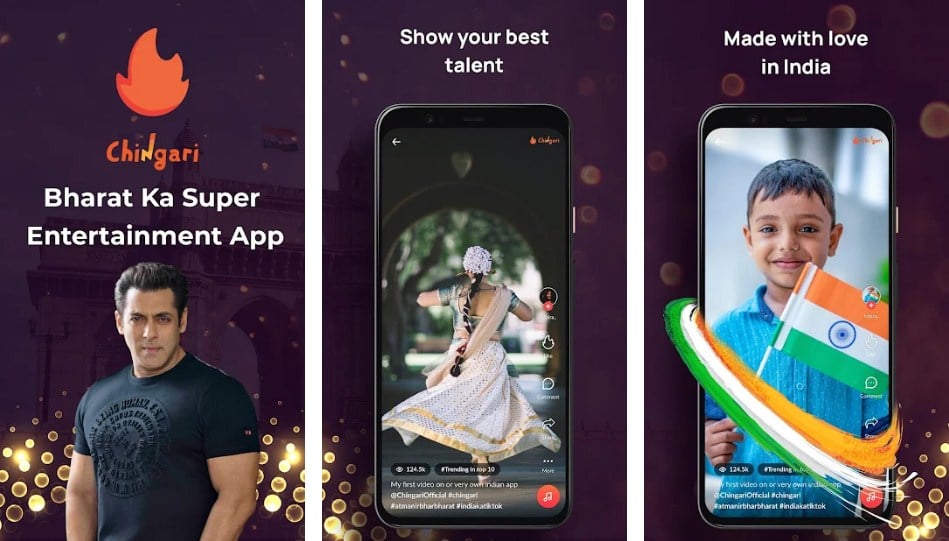 The app is available free of charge, and it's easy to upload content, view videos, and listen to audios posted by other users. Chingari also gives you access to entertainment news, memes, and trending news.
---

Do you love creating and sharing short original videos? Then Likee is what you need to take your passion to the next level. This is a free video creating and sharing app that is available for both Android and iOS devices.
Users of this app also have access to live streams, video effects, and personalized feeds. Likee enables you to express yourself, watch and go live stream, capture high-quality videos and connect with friends.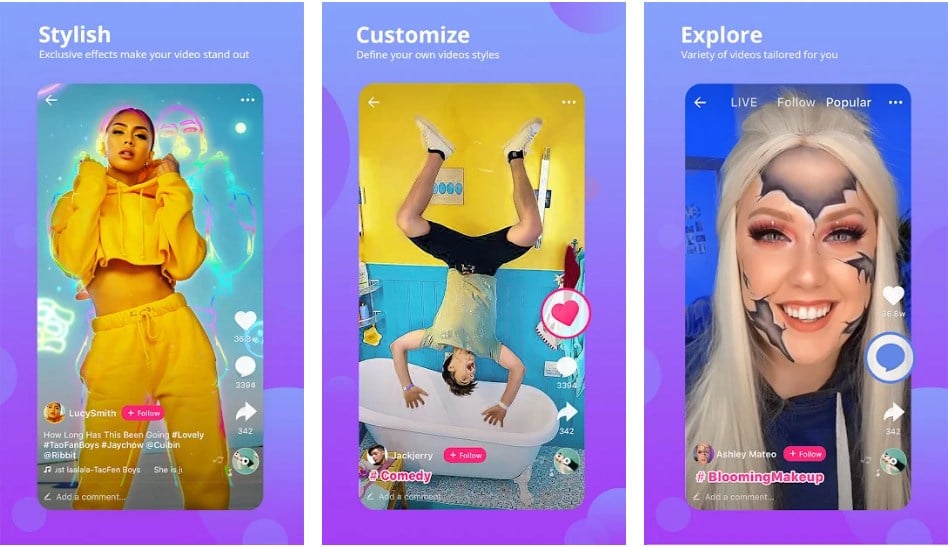 So far, the app has over 100 million users, and the number is growing. All you need is to download the app and join the community as a creator or viewer. Remember that the app has a friendly UI interface, thus suitable for beginners.
---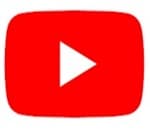 You can create and share content on YouTube Shorts free of charge. The difference between Shorts and YouTube web is that it's only available on the YouTube app. Shorts are short-term videos that don't exceed 15 seconds.
The app service comes with unique features that enable users to create and share eye-catching videos. YouTube Shorts is an app feature that is available in over 100 countries. You need to click the shorts option at the bottom of your app and start creating content.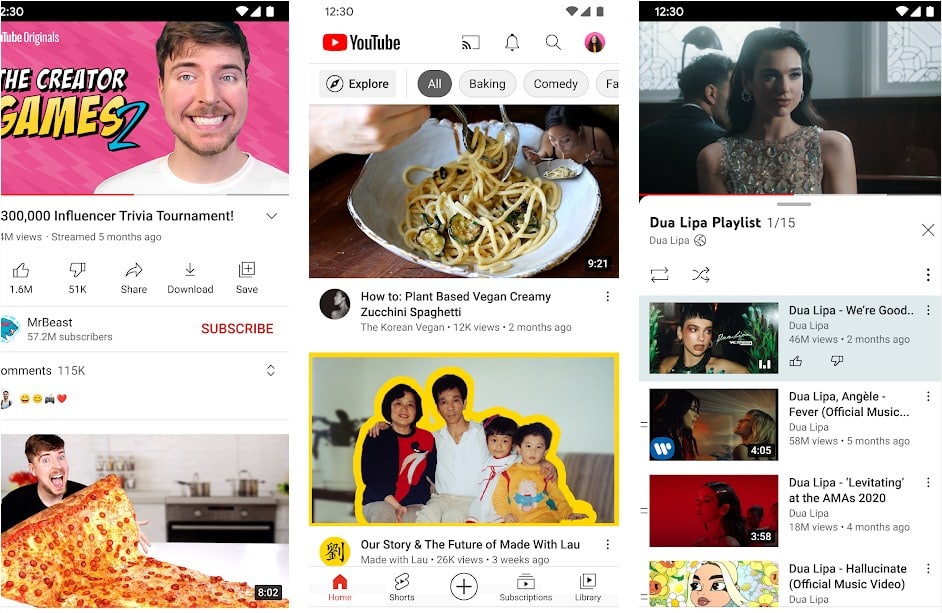 The good thing with YouTube Shorts is that you can share all types of content as long as you don't violate its terms and conditions. Here you can create content, watch videos, comment on videos, like videos and subscribe to channels.
Click to Download YouTube Shorts:


---

This all-in-one app is what you need for editing videos for use on other social media platforms. Lomotif works similar to TikTok, but it's easier to use, and you don't have to do much to edit videos. Here you can add music to your videos and even join videos clips to form a song in just seconds.
If one day you wake up and find that TikTok is out of service, I would recommend that you join Lomotif if you want to continue getting the same experience. You can find the best TikTok bot to get served faster.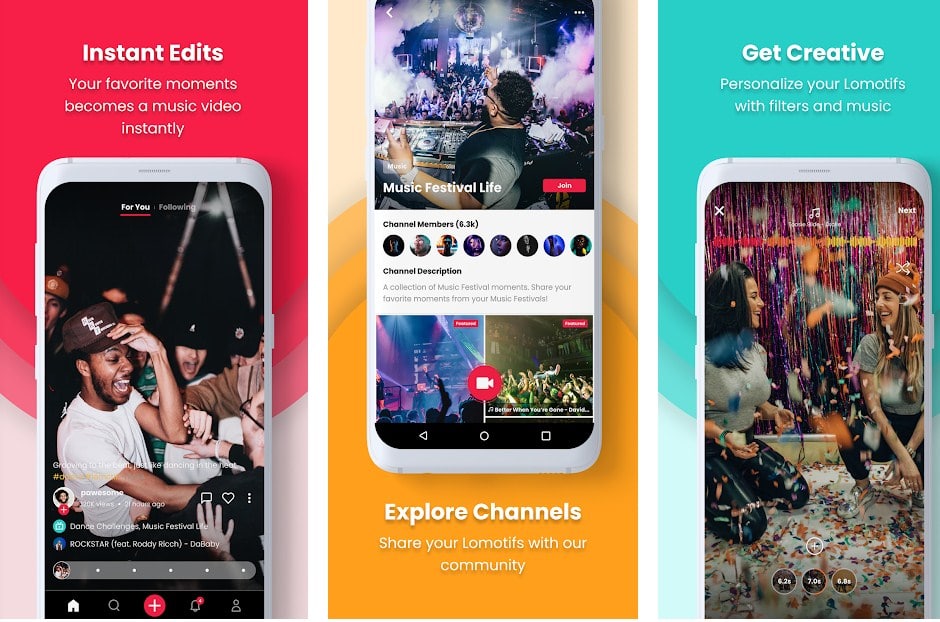 The good thing about this app is that it supports sharing of videos on all social media platforms. Unlike other video editing and sharing platforms, Lomotif is user-friendly. You don't have to be a tech-guru to use this app because you need to click buttons to edit videos instantly.
---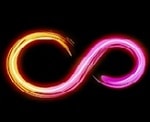 Lastly, but not least, Firework is another reliable app that works as TikTok. Here you can create and edit videos that don't exceed 30 seconds. The app is available for Android and iOS.
Thus, users are free to choose the app that matches their devices. With Firework, you can create eye-catching videos that tell stories more than you could do with photos and texts.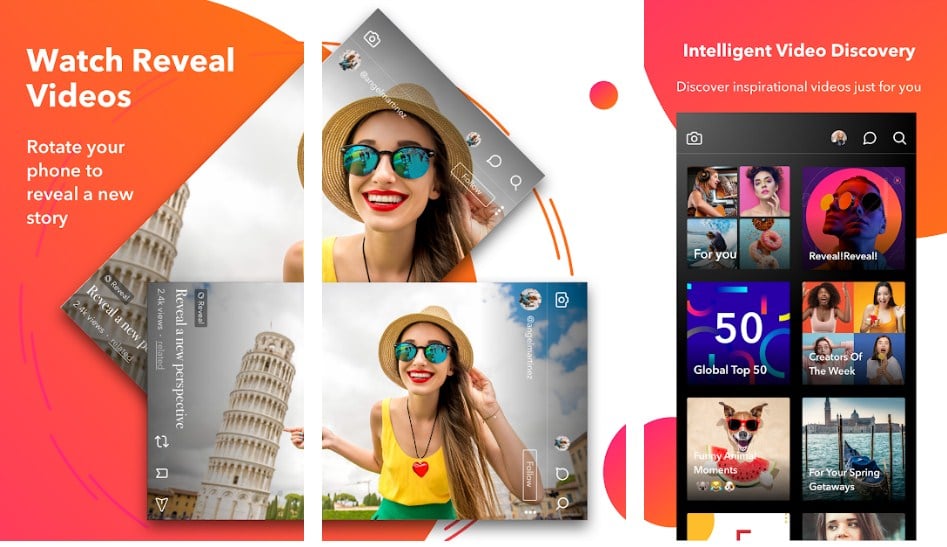 The app is easy to use and comes with superior features for content creators who wanna trend and be famous. As for viewers, you get highly curated videos that are personalized to meet your interests.
---
I agree with you that TikTok is one of the leading apps for editing and sharing videos. However, that doesn't mean that it's the only reliable app out there.
Have you ever asked yourself what would happen if TikTok is banned? Well, it's good to try several video editing and sharing apps to take advantage of what they have to offer. That way, you don't have to rely on one app to create or view videos.