Do you often trade crypto with Coinbase, and you wish to know its best alternatives for your trading adventure? This article provides you with the best Coinbase alternatives to ease your search.
Coinbase is a top choice for institutional investors and provides a wide variety of goods, making it one of the most popular trading platforms for digital assets. In addition to staking cryptocurrency for rewards, users can also buy and sell products and services, make investments, and store their cryptocurrency on the platform.
Coinbase has its advantages, but there are other options available if you'd want to invest in equities with your cryptocurrency, automate your orders, or buy and sell using your local currency. I've compiled a list of some of the most popular alternatives to Coinbase so you can make an informed decision.
---
1. Binance — Best Coinbase Alternative for Crypto Trading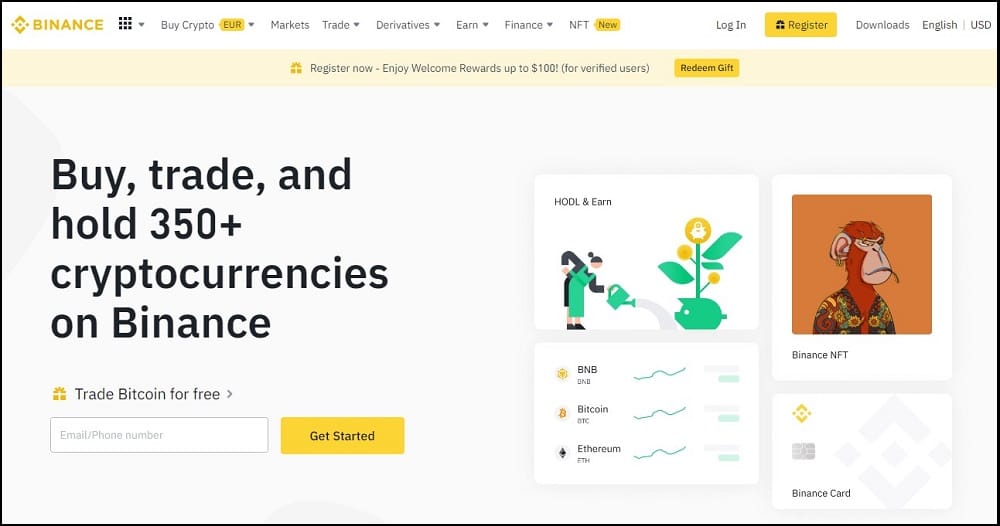 As seen by its many cryptocurrency-related offerings and 13 million-plus active users, Binance is a cryptocurrency exchange built from the ground up. Compared to Coinbase in terms of popularity and user base, it is almost on par. There are more than 150 different cryptocurrencies available on the exchange, and most of them can be converted into more than 50 different fiat currencies.
There are several firsts for Binance, such as the dedicated platform token BNB and the Binance Chain. Binance Chain is a decentralized cryptocurrency exchange platform that allows users to trade cryptocurrency with one another at much lower costs than the standard Binance platform.
---
2. BlockFi — An excellent choice for accumulating interest on cryptocurrency holdings.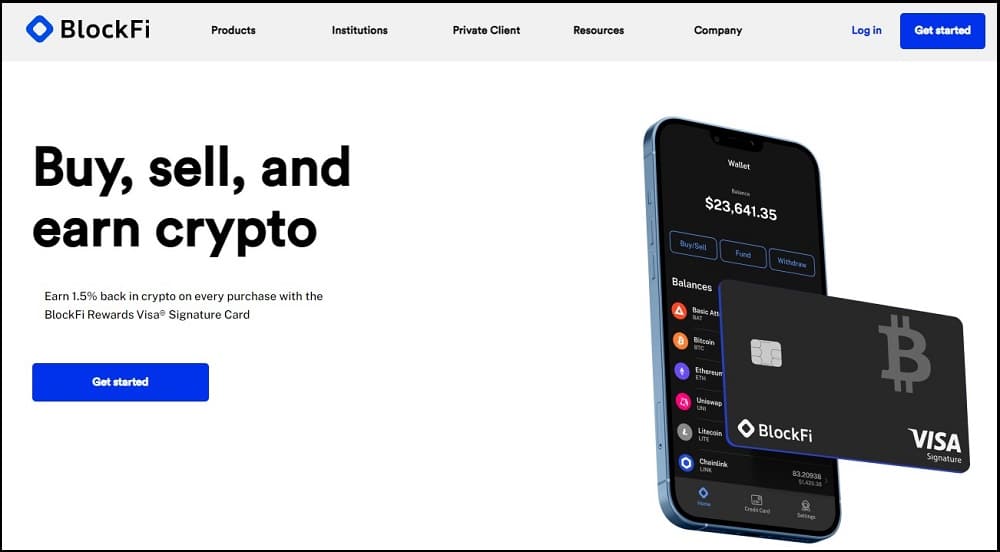 The next Coinbase alternative on this list is none other than BlockFi. Contrary to Coinbase, customers of this exchange company can earn income on their cryptocurrency holdings. In 2017, the website was established.
---
3. LocalBitcoins.com — Best for Local Payment Methods and Crypto P2P trading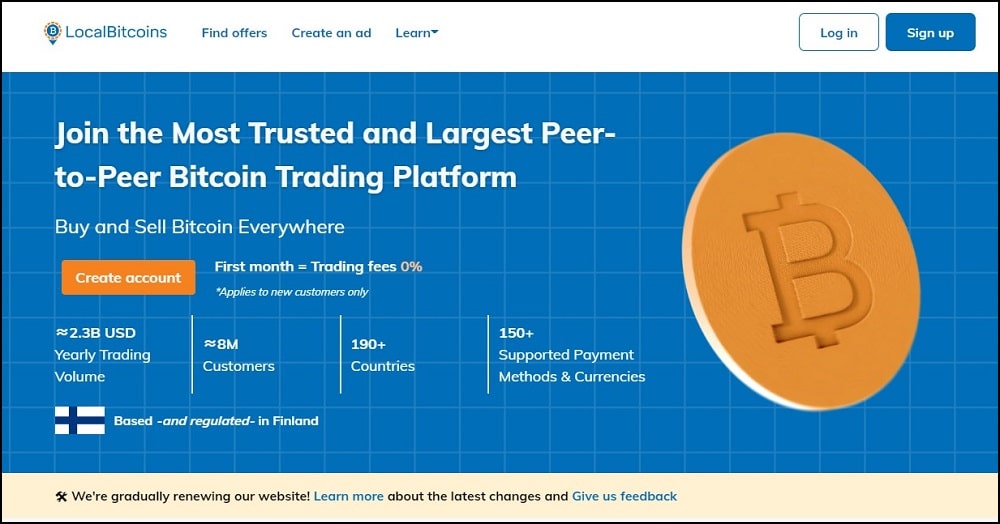 If you're looking for an alternative to Coinbase, LocalBitcoins.com is a popular choice, even though it only allows you to buy and sell Bitcoin using fiat currency. It's not a custodian and operates on a peer-to-peer basis; therefore, it can not be as safe as Coinbase. Nearly every nation in the world has access to the exchange.
For low Bitcoin amounts and daily trade volumes, it is preferable to Coinbase. It facilitates instantaneous Bitcoin-to-fiat trading in various local currencies and payment methods. When you sign up, you can immediately start making transactions with other members.
---
4. CEX.io — Best Choice for a Diversified Crypto Trading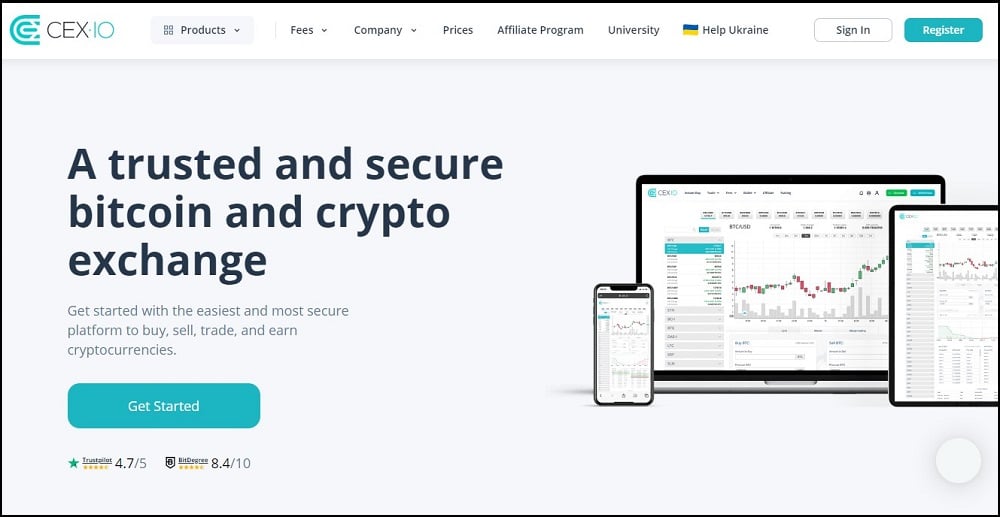 Crypto-backed loans, holding or deposits, staking incentives, margin trading, and spot trading are all available to users on CEX.io. Also, there are products (like CEX.IO Prime) that cater to and are designed for institutional investors, corporations, and seasoned traders. Since its inception in 2013, it has allowed customers to purchase cryptocurrency using fiat currency such as bank wires and credit/debit card transactions.
---
5. Kraken — Best for Cheap Crypto Trading with Low Fee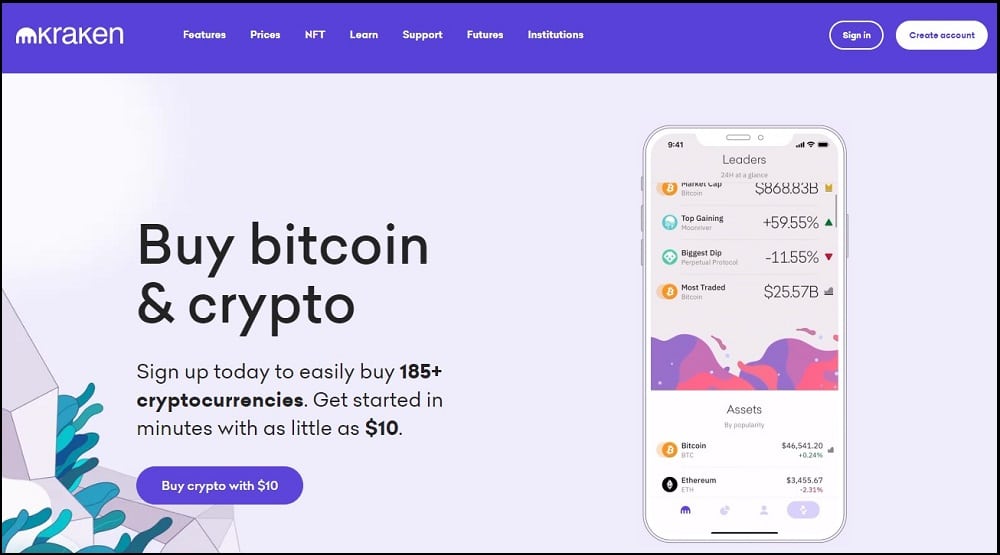 Kraken is among the most reputable bitcoin exchanges, and it has been around for a while. And, unlike Coinbase, it brags of never having been hacked, proving that its security is top-notch. You can be paid to trade, stake, or lend your coins on the bitcoin market.
To those who are eligible, the exchange also offers futures trading on margin (high-net individuals). Token holders who want to stake their coins will get prizes every other week. Kraken is a rival cryptocurrency exchange to Coinbase that is cheaper and more feature-rich for investors.
---
6. Xcoins — The Most Convenient Place to Exchange Fiat for Crypto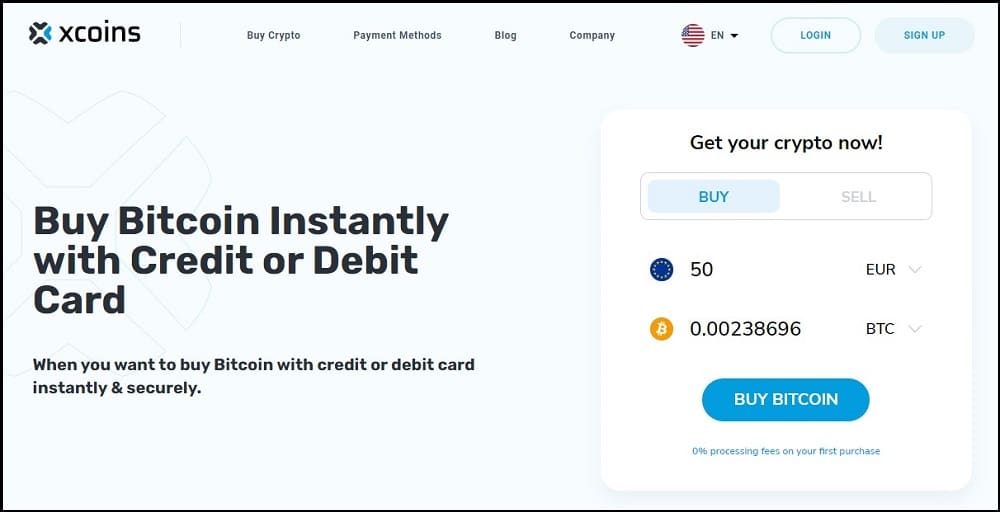 When buying Bitcoin Cash, XRP, Litecoin, Ethereum, and Bitcoin using fiat money and payment methods, including credit cards, PayPal, and debit cards, the Xcoins peer-to-peer crypto exchange is a popular alternative to Coinbase. Quick account verification through driver's license, selfie, national ID, passport, email, and smartphone is available, along with world-famous customer care and transactions completed in under 15 minutes.
The platform can handle up to 1,000 daily Bitcoin trades. More than 167 countries are represented among the users, making this a genuinely international business. Bitcoins are stored in an XCoins wallet by vendors. The exchange functions as a loan model, whereby a buyer submits an order to acquire Bitcoin from the exchange and then makes payment in whatever manner they see appropriate.
---
7. Robinhood — Best for Beginners in Crypto Trading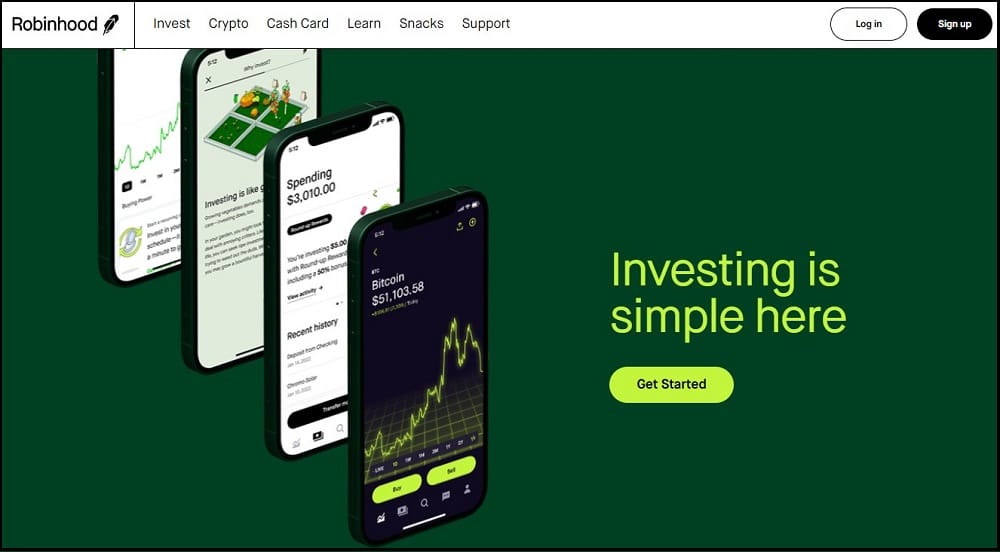 Although it has spread to Europe, Robinhood is headquartered in the United States. It is a popular cryptocurrency, ETF, and stock trading site among youthful investors, unlike Coinbase. That no fees are taken out of your transactions is only one perk of utilizing this platform. Over 10 million accounts belonging to users whose total number is unknown are currently stored there.
There are no commission fees, but the spreads are wide. It allows buying and selling of Litecoin, Bitcoin, Bitcoin Cash, Dogecoin, Bitcoin Satoshi Vision, Ethereum Classic, and Ethereum.
---
8. Gemini — Ideal for both First-time Traders and Large Financial Institutions
Gemini is a well-known competitor to Coinbase that acts as a cryptocurrency exchange. It now supports 40 different digital currencies. That is not to say that it does not facilitate cryptocurrency exchange for fiat currency.
Although Gemini is actively developing a credit card that will enable ATM withdrawals and cash back on cryptocurrency purchases, users cannot cash out on debit cards now. Users in the United States can make fee-free deposits from their bank accounts, wires, and debit cards to buy cryptocurrency.
---
9. Coinmama — The Most Convenient Way to Convert Cryptocurrency to Fiat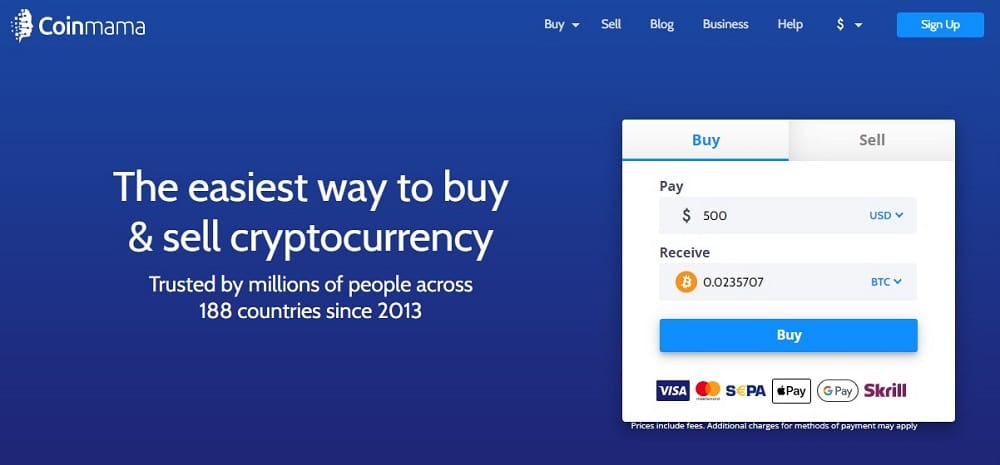 If you want to purchase cryptocurrency using local currency and at a lower price than Coinbase, Coinmama is a fantastic alternative. When compared with Coinbase's transaction fee of 1.49 percent, this service makes buying cryptocurrency using a bank account completely free of cost. When your total is under 50,000 USD, they will send your funds through wire transfer at no cost to you. Coinmama does not provide a platform for user-to-user cryptocurrency trading. The only parties involved are the exchange itself and its users.
---
10. CoinSmart — Easy and Quick Crypto Trading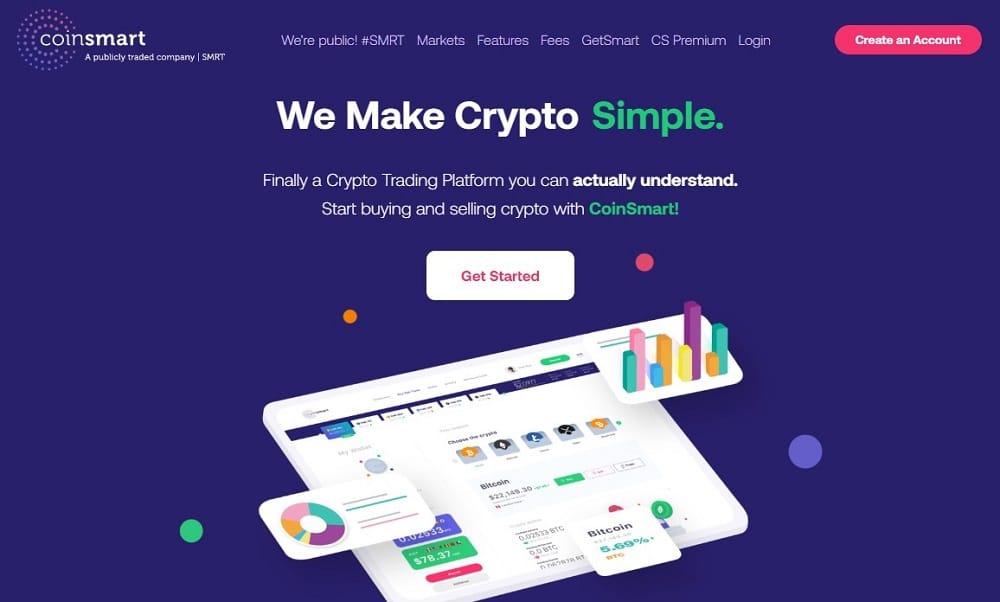 Traders can immediately buy and sell between a dozen different cryptocurrencies on the CoinSmart market. It allows Bitcoin to be traded directly against fiat currency via a customer's bank account. Also, it guarantees that the fiat currency will appear in the customer's bank account on the same day as the deal. This has made me include it as the top alternative to Coinbase on this list. You can rapidly convert any cryptocurrency to fiat by trading it for Bitcoin (BTC) on a spot exchange and then selling the BTC to a buyer.
---
11. Crypto.com — Best Coinbase Alternative to Buy and Pay for Good with Crypto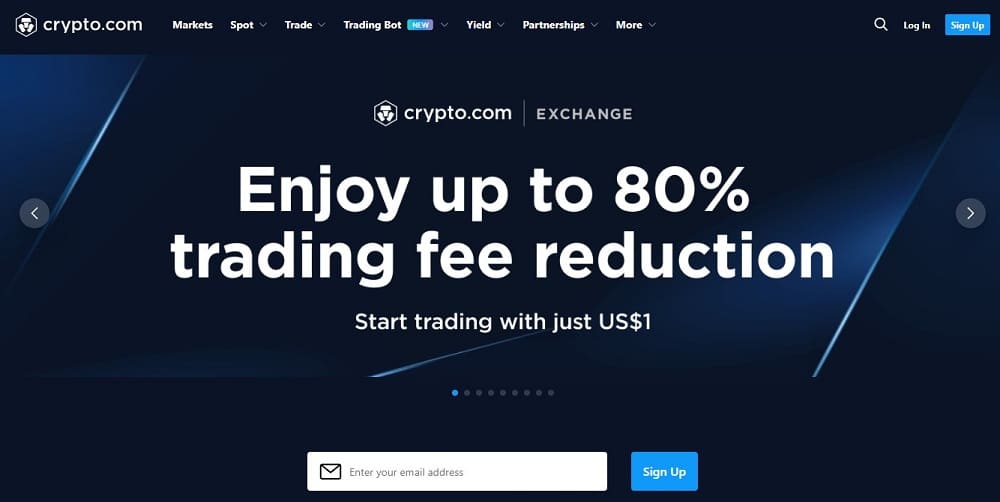 For businesses interested in accepting cryptocurrency payments, Crypto.com is the go-to site. In that respect, it outperforms Coinbase, with thousands of businesses already using it.
---
12. Bitstamp — Best for Professional and Newbies to Trade Crypto with Low Fees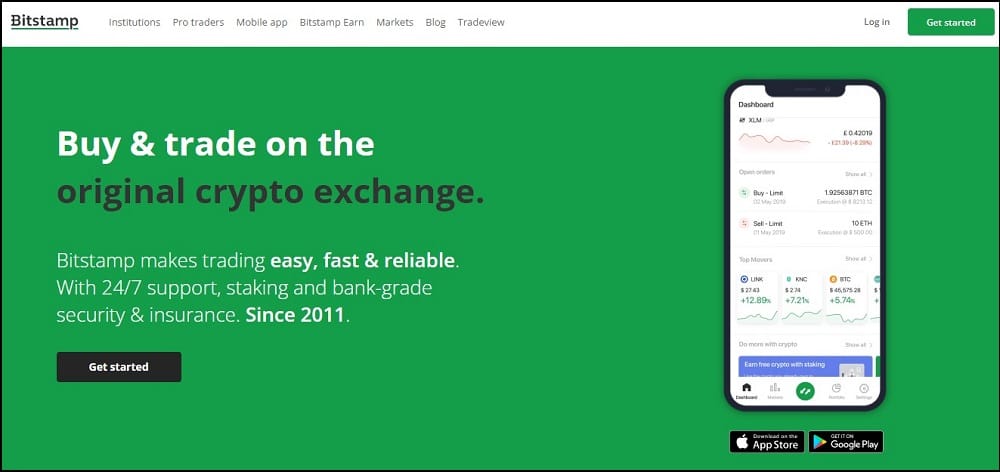 Compared to Coinbase, the cryptocurrency exchange Bitstamp is a formidable adversary due to its competitive price and superior track record of reliability and security. However, it does not support as many cryptocurrencies as Coinbase.
All levels of traders, from amateurs to professionals, can make use of the exchange's professional trading and investing tools. If you send or receive money while the system is down or en route, that money will remain safe. However, the selection of goods is smaller than that of Coinbase. For instance, only Ethereum and Algorand tokens can be staked.
---
13. Pionex — Best for Low-risk Crypto Trading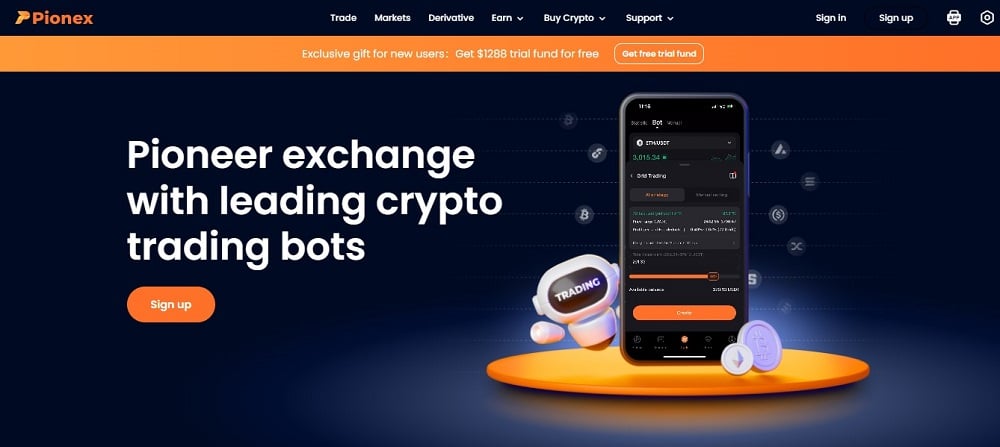 If you're an infrequent or heavy investor looking for a low-fee alternative to Coinbase, Pionex is your best bet. Therefore, Pionex delivers since it provides an auto-trading facility for a cost of 0.05 percent only, which is cheaper than what other exchanges give. Pionex's 16 built-in tools are the product's shining point. Pionex has a solid reputation for user safety and is widely used.
---
14. ZenGo — Buy for Quick Crypto Trading
By eliminating the private key vulnerability, ZenGo has become the most secure non-custodial wallet in Web3. This makes it the easiest and safest cryptocurrency investment wallet. In less than 19 seconds, you can create an account and fully control your cryptocurrency.
---
15. Bitcoin IRA — Best and Secured Crypto Platform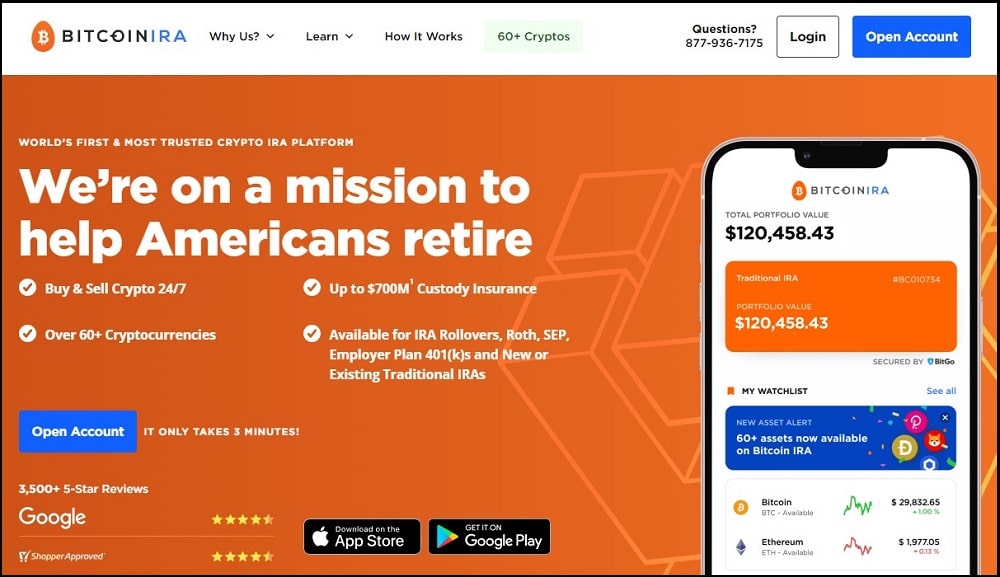 Thousands of customers trust Bitcoin IRA, one of the biggest and most secure bitcoin IRA services. This self-trade cryptocurrency exchange is open around the clock, seven days a week. It's an all-in-one crypto trading platform that links customers with vetted cryptocurrency wallets, exchanges, and custodians.
---
16. FTX — Best Coinbase Alternative with Low Transaction Fees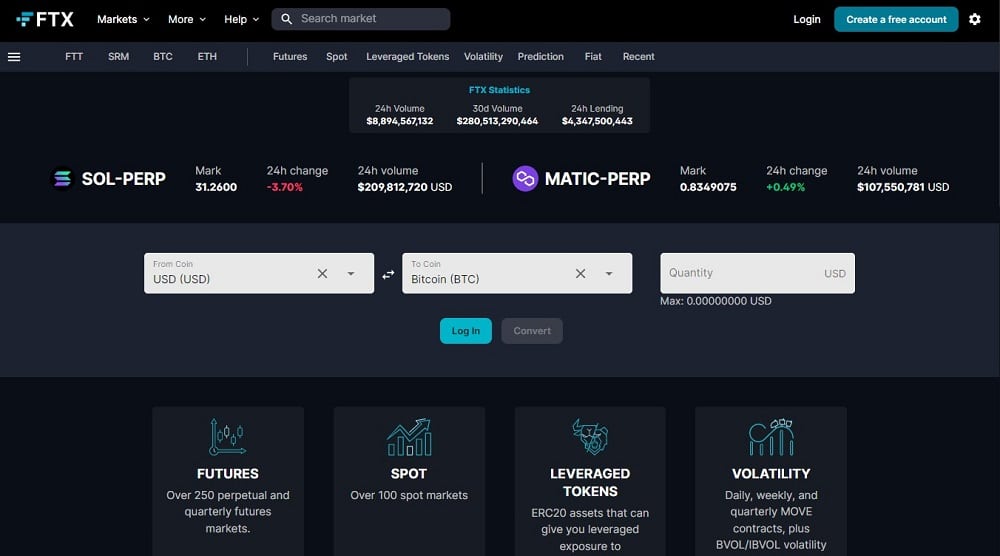 FTX facilitates trading in bitcoin derivatives. Firms, newcomers, and seasoned pros alike will find a use for this trading platform. Cryptocurrency can be bought and sold at a set price.
---
17. Paybis — Best Alternative to Coinbase with Acceptance of Credit and Debit Card to Trade Crypto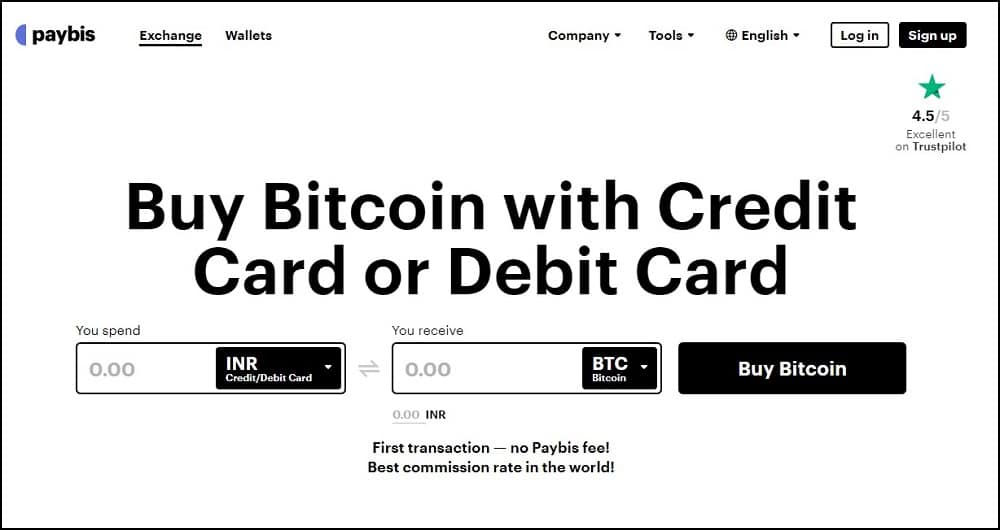 You can purchase Bitcoin quickly and easily with a debit or credit card using the cryptocurrency exchange Paybis. You can use Tether, Stellar, Ripple, Litecoin, Bitcoin, and more on this platform.
---
18. Paxful — Best for Easy Buying and Selling of Cryptos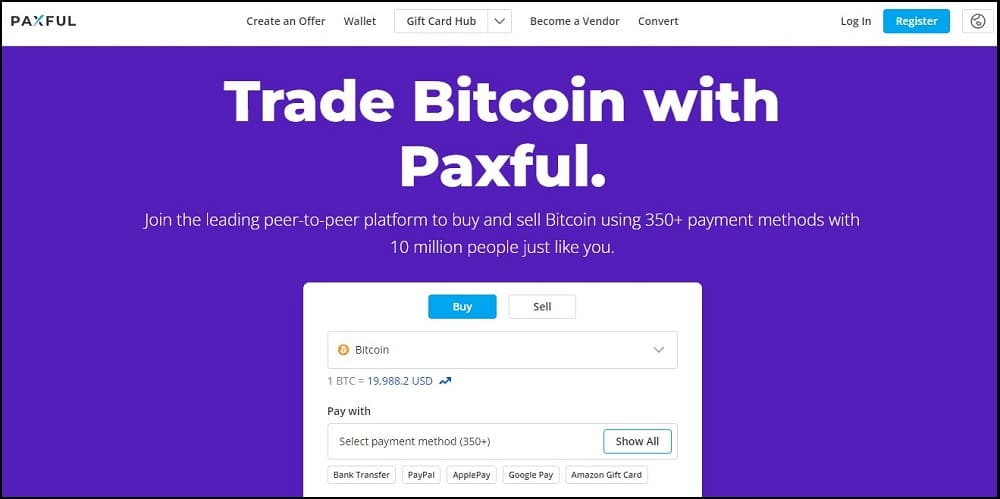 Paxful offers more than 300 payment options, making it the most flexible and convenient peer-to-peer marketplace for buying and selling bitcoin. This is a simple platform for newcomers and seasoned traders to generate money.
---
What to look out for when choosing the best alternatives to Coinbase
When deciding on a suitable substitute for Coinbase, you should take into account the following criteria:
QR Code Scanner
You will need a device capable of scanning QR codes to access the mobile cryptocurrency wallet. This paves the way for QR code generation and scanning by mobile crypto wallets, facilitating cryptocurrency transfer.
Contingency Plan
There must be a backup feature available on the crypto wallets you use. With this data backed up, you won't lose any work if your laptop, PC, or mobile device stops operating. So, certain crypto wallet apps, like Coinbase's, provide a useful function that allows you to recover your wallet if you lose it.
Multi-currency vs. single currency
Numerous crypto holdings are common among investors. Therefore, it might be challenging to keep a distinct wallet for every currency. That's why it's important to choose a bitcoin wallet that accepts various currencies.
Cryptocurrency storage through exchanges
The cryptocurrency community widely uses Coinbase because of its convenient features, including the ability to purchase, sell, and trade a wide range of tokens utilizing the GDAX exchange.
Support for multiple signatures
Multiple persons, such as business partners, can share ownership of a cryptocurrency wallet. When this occurs, having the ability to need several people to sign off on a single transaction through a set of keys stored in a wallet is essential. By doing so, the money can't be spent illegally or moved to another wallet.
2-factor authentication
Two-factor authentication (2FA) is an improved security method requiring input from two different sources. Using this function, you can confirm your identity before accessing the cryptocurrency wallet. The second layer of security would be necessary even if your password was known or could be cracked using one of several ways. A verification code issued to your mobile device by most exchanges must be input into a sign-in area before you are granted access.
Usability
The primary consideration when choosing a cryptocurrency wallet should be the wallet's security features, followed by the wallet's ability to store and protect your cryptocurrency. A hardware wallet is an ideal option if you want to purchase and retain your investment for an extended period.
---
FAQs
Q. Is buying crypto on Coinbase safe?
Purchasing Bitcoin or Ethereum with Coinbase is a highly safe and secure process.
Q. Why does Coinbase have a high fee?
Payment method, order size, and market circumstances, including volatility and liquidity, contribute to Coinbase's high fee.
Q. How much is the Coinbase withdrawal fee?
While there are no fees associated with using a Coinbase Card to spend USDC, there is a fixed transaction fee of 2.49 percent applied to all other transactions and withdrawals made using Coinbase.
---
Conclusion
This article focused on services comparable to Coinbase. Many Americans like Coinbase, and the company's stock is traded on the Nasdaq. I went through several alternatives to Coinbase, including Gemini, Binance, CEX.io, Bitstamp, and Kraken. Those searching for alternatives to Coinbase will find Binance to be extremely similar.
It's not quite as convenient as Coinbase, but it offers far lower costs. If you're looking to diversify your portfolio beyond crypto and into equities, a platform like Robinhood is your best bet. Kraken is preferable to Coinbase because of has reduced costs and more security.