Did you know that Amazon's website analysis and ranking platform, Alexa will be closing their service on May 1st, 2022? That's some really bad news, especially for website operators. However, don't be discouraged. We have found some awesome Alexa alternatives for you. Check them out…
In the world of digital marketing, traffic is money. The more traffic you have to your website, the more bucks you've got. For this, web admins have been relying on a site like Alexa.com to provide them with an in-depth analysis of keywords, on-page, and off-page page optimization, among other useful statistics.
However, with Alexa already earmarked for closure on 2nd May 2022, we thought you might find our compilation of the best Alexa rank alternatives useful. Read on for the details……
---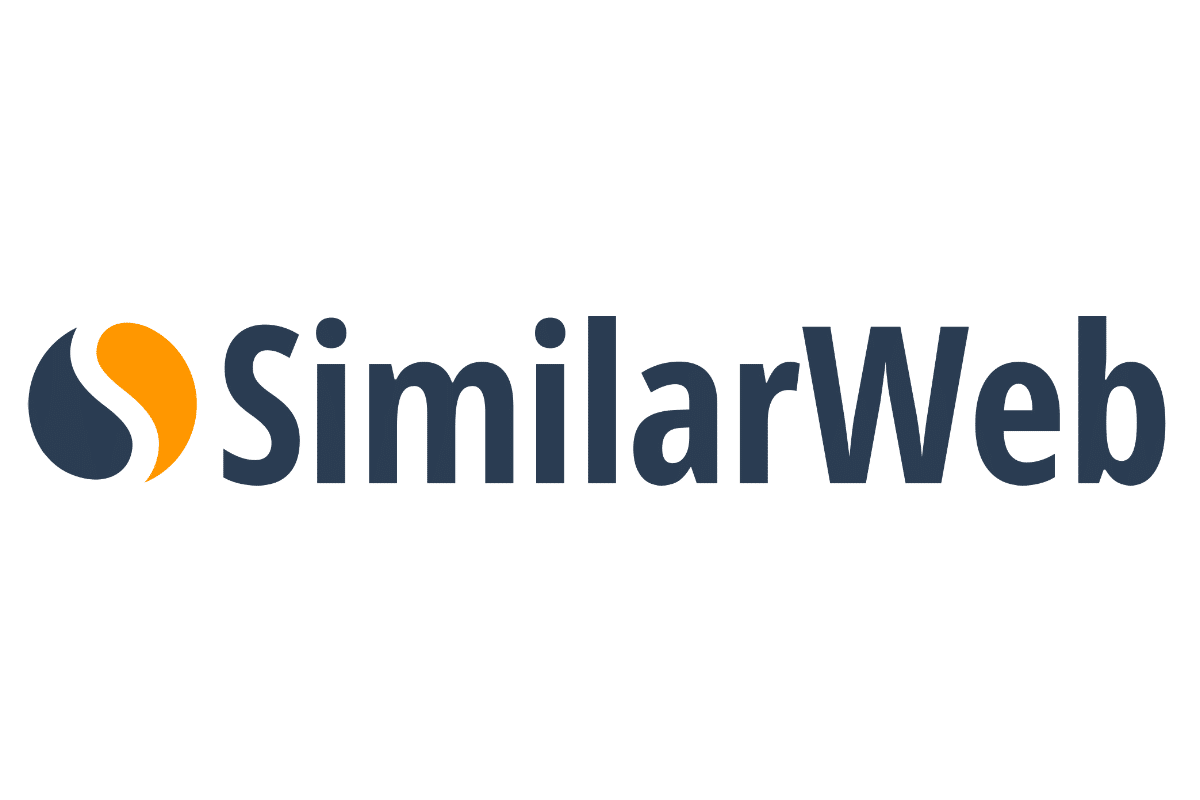 If you seek an Alexa rank alternative for analyzing your competitors' web traffic and SEO information, check out Similarweb. The platform has a superior website ranking system covering some 190+ countries and/ or regions globally.
Users get a compressive web traffic analysis, thanks to their 210 website categories, among other web data analysis parameters and statistics. Digital marketing analysis has never been easier. If you primarily used Alexa.com for web traffic comparison and analysis, Similarweb is a capable alternative you should consider.
---
I loved how Alexa provided in-depth web analytics with keyword recommendations and other related web traffic reports? Find all that and many more on Semrush. With 20B+ keyword recommendations in 130+ countries across the globe, assessing your competitor's SEO ranking and digital marketing strategies only got breezier.
Semrush also allows you to create and track your PPC campaigns. What's more, the platform also allows you to analyze backlink profiles by domain, track daily SERP, and conduct technical SEO audits. If you're looking for a reliable, award-winning tool that's trusted by leading companies worldwide, check out this Alexa alternative.
---
If you're a junior digital marketer just getting started with SEO, you need an Alexa rank alternative that's super easy to use yet very powerful. Ahrefs is just that tool. With a simple and uncluttered UI, the analytics and data metrics on this platform are all too easy to comprehend. They also have countless reference materials to make your learning curve smooth and easy.
With Ahrefs, you'll get a chance to analyze your competitors, optimize your site, and study what your customers are searching for. All this is possible thanks to powerful features such as content explorer, rank tracker, site audit, keyword explorer, and site explorer. If you want to keep your online business on an exponential growth trajectory post-Alexa, Ahrefs is a great platform to try out.
---
There's no mention of Alexa without Google Analytics. Experienced web admins know how to leverage these two platforms to optimize their site's performance. And now that Alexa is taking a permanent break from the website data analytics game, Google Analytics is a great option to help you fill that void.
Among other awesome features, this Alexa rank alternative provides you stats on conversion rates, source of traffic, conversion, behavior, and audience. That makes for an easy assessment of your site's performance and ranking. Unlike most, if not all, the tools in this listicle, Google Analytics is free. You won't have to worry about paying for premium packages to access certain tools.
---
Another great Alexa alternative platform for accessing reliable website data. Monitor trending keywords, search and compare competitor SEO strategies, check your search ranking, and access recommendations to improve your site's search ranking. Neil Patel's platform packs a host of some really awesome features for the best web data analytics.
In addition, the platform supports a wide range of data categories to give the user an in-depth understanding of the site's performance along with workable recommendations for improvement. Some of the powerful tools on this platform include SEO Analyzer, Ubersuggest, Backlinks Checker, A/B Testing Calculator, Website Traffic Checker, and a Chrome Extension.
And if you need any form of assistance, they have an excellent customer support team of expert digital marketers and SEO analysts.
---
If you're looking for an amazing family of SEO solutions for all your needs, then Moz for you. The Alexa rank alternative also packs a powerful API, enterprise-grade SERP analytics, and local SEO features, all for you. The Moz SEO toolset supports a range of powerful features. For instance, the site audit feature allows users to crawl sites on demand, uncover technical SEO issues and recommend fixes.
The Rank Tracking function makes for easy keyword analysis and ranking for each. You can also use the tool to check your competition's keywords and rankings. You will also appreciate the backlinks analysis function that provides reliable metrics on the health and performance of all backlinks on your site.
Other best-in-class proprietary metrics available on Moz include Page Authority, Spam Score, and Keyword Difficulty analyzer. If you're looking for the best SEO software to increase your web traffic, visibility on the search engine results page, and ranking, try Moz.
---
Another Alexa alternative worth checking out is Spyfu. The website allows you to easily track keyword rankings on all the popular search engines – Google, Yahoo, and Bing. You will also get recommendations for boosting your SEO and Google Ads campaigns. SpyFu supports PPC research allowing you to access the competitors' PPC.
Learning and monitoring the domains bidding on your Google Ads has never been easier. Their PPC Negative Match Recommendations allow you to identify costly Ads that your competitors had tried before and failed, so you don't waste money on such keywords.
Please take advantage of their SEO Competitor research tool to check the keywords, backlinks, and types of content they rank for. If you're looking for a reliable alternative to Alexa.com, SpyFu is a great choice for you.
---
SE Ranking is an all-in-one SEO marketing tool with powerful features for the best web traffic monitoring and analysis. This Alexa alternative makes for easy keyword rank tracking. Monitor your site's and competitors' ranking by search engines, country, or region. SE Ranking also supports on-page and off-page site optimization.
Monitor and take control of your backlinks by analyzing data and key parameters using their SEO management tool. Among other features, SE Ranking supports a range of features, including keyword research, social media, page change monitoring, white-label, and social media manager.
Whether you are just getting started or are a seasoned digital marketer looking for a good SEO tool, check out SE Ranking.
---
If you're looking for an SEO tool that provides reliable insights into traffic distribution among domains, try Serpstat. The Alexa rank alternative comes with proprietary features for convenient trending and competitive keywords. The keywords are categorized based on popularity, search volume, competition, and search difficulty.
You can also access historical SERP data and use that to forecast future traffic trends. The tool also allows you to search and find niche leaders by keywords and Ad examples. Besides backlink analysis, Serpstat also supports site SEO audit, rank tracking, competitor analysis, contextual advertising analysis, backlink analysis, etc.
If you are keen to improve your site's ranking on the SERP and attract more traffic, you may want to try out Serpstat.
---
Want to get complete information about any website? Get that done with the help of the Web Informer SEO tool. The full-fledged SEO suite features an aggregated view of most essential site metrics, including daily visitors, ranking, etc.
The platform also packs powerful tools that allow easy site optimization and rank tracking. If you're only getting started, you can get started with their free plan. However, for more SEO features, consider upgrading to the premium package.
---
Conclusion
Alexa has dominated the web data analytics scene for quite a while. With its services set to end in May of 2022, you'd be ready with other feature-packed alternatives. We hope you found our roundup of some of the best Alexa rank alternatives useful. Be sure to check them out to find the one that suits you best.