But what happens when you don't want to rely on Google Maps? Google Maps is sometimes criticized for its lack of functionality, but some alternatives are possibly even better. These are the 13 best Google Maps alternatives to meet your needs and make you happy. Read on!
The recent update to Google Maps has left users scratching their heads, unable to find the places they need because of all the new changes.
You have been using Google Maps for years and now all of a sudden it's changed. The map's interface looks different, you can't find the restaurant you're looking for – it's frustrating and time-consuming.
Luckily, There are several Google Maps alternatives that are still functional and easy to use.
---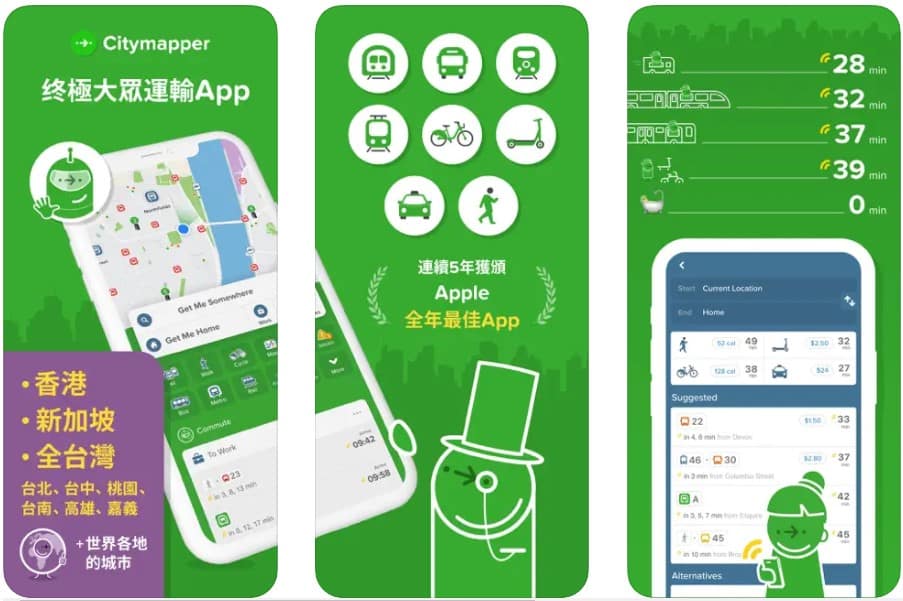 CityMapper is a free service that allows users to view and search for locations worldwide. It's one of the best travel options because it offers features like real-time traffic updates and offline maps. The site also includes an extensive database of public transit options in major cities worldwide.
Users can plan routes and schedule trips using their location data or by entering a starting point and destination address. CityMapper is available in over 150 languages and works on desktop and mobile devices alike (though it requires an internet connection).
---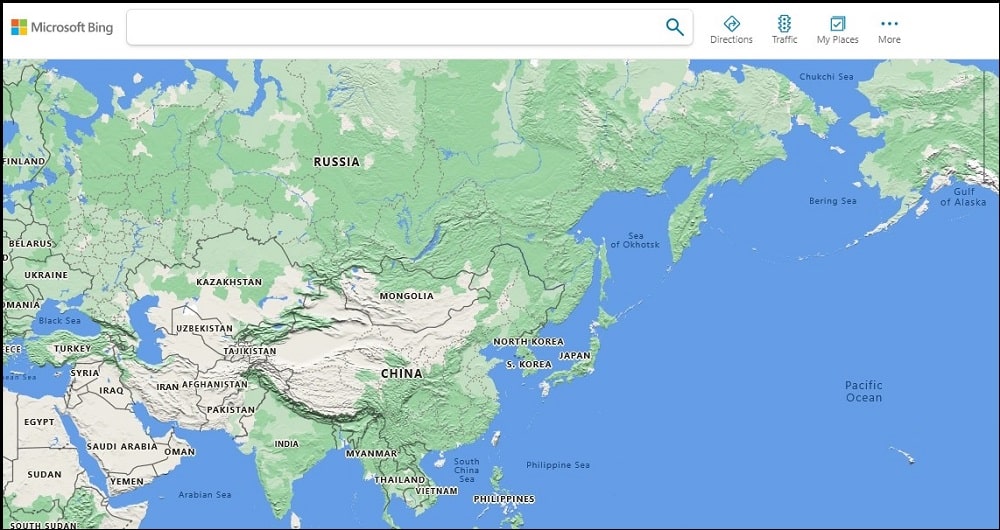 Bing Maps is another useful alternative to Google Maps, especially if you use Bing as your search engine. The maps are basic but feature location-sharing tools and route navigation, so you can easily find your way around town without relying on your phone's GPS.
Traffic updates are also available. With ClearFlow, you can anticipate traffic patterns based on the in-built feature. Location sharing and map embedding are also available.
---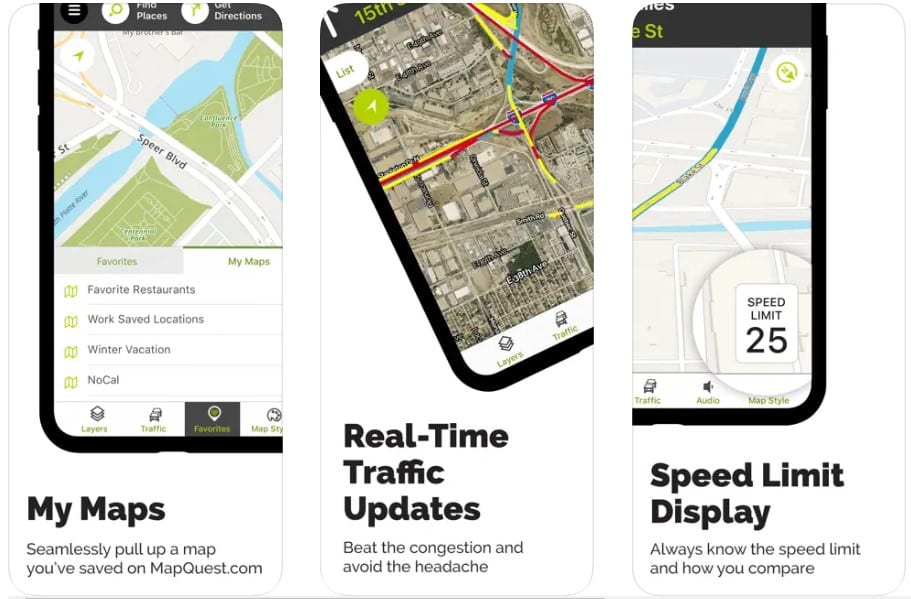 MapQuest was one of the first online mapping services, so it has a lot of history. It's also a nice interface and lets you view different layers, such as terrain, satellite imagery, or street view imagery, depending on where you are getting directions.
MapQuest doesn't have as many features as Here WeGo (like live traffic reports), but it's still worth checking out if you want something simple and reliable.
---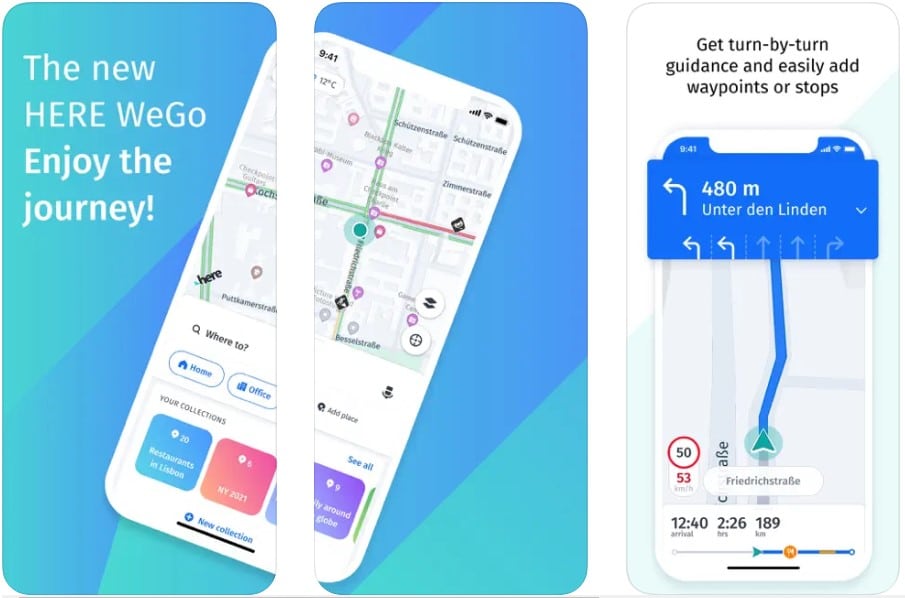 Here WeGo is a much better alternative because it uses public transportation data to generate turn-by-turn directions instead of just driving directions from your current location. It also has some cool features like live traffic reports and bus tracking.
---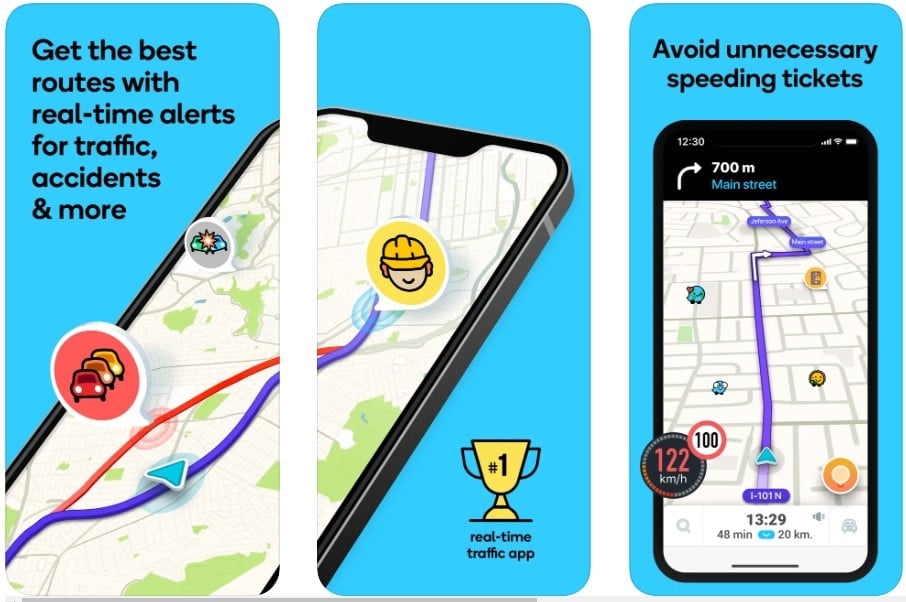 Waze is a crowdsourced traffic and navigation app that uses real-time data from other drivers to provide you with the fastest route to your destination. The app also gives you live updates on police, traffic, and road closures.
The app uses other drivers' crowdsourced traffic data to access real-time traffic information. The app shows you what's happening in your area and lets you know if there are any accidents or incidents nearby.
Waze also has a community feature that allows users to report problems they see along the way. This is especially useful if you're driving in an unfamiliar area; if someone reports a pothole or broken-down car ahead of time, it might prevent an accident.
---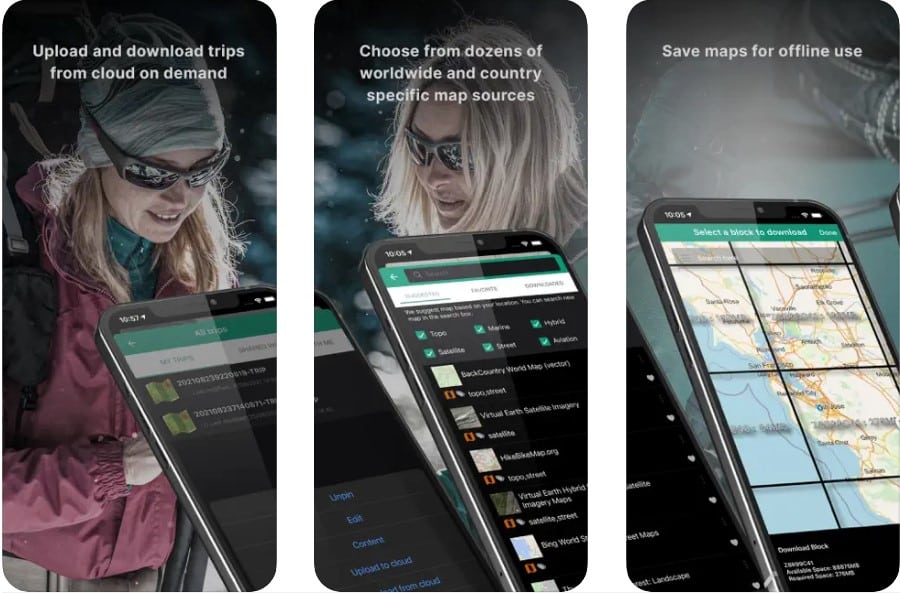 BackCountry Navigator is a GPS navigation app that provides turn-by-turn directions to navigate backcountry roads with little-to-no cell phone service. The app creates detailed maps based on user input and has an offline mode that allows you to use it even when there's no signal.
---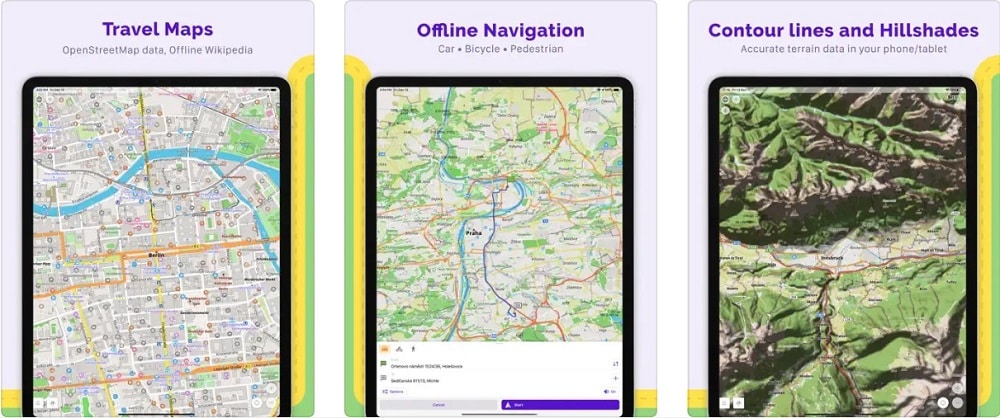 Open Database License makes the mapping data available to the public. One of OSM's most renowned clients is Facebook, along with OsmAnd, MapQuest Open, and Craigslist. Steve Coast primarily created the mapping service for the United Kingdom.
A map-based navigation app for Android, OsmAnd uses the OpenStreetMap database to identify locations offline. It helps you find places offline by displaying POIs (points of interest). GPS-enabled voice and visual navigation are provided. Other notable features include nautical maps and ski map plugins.
---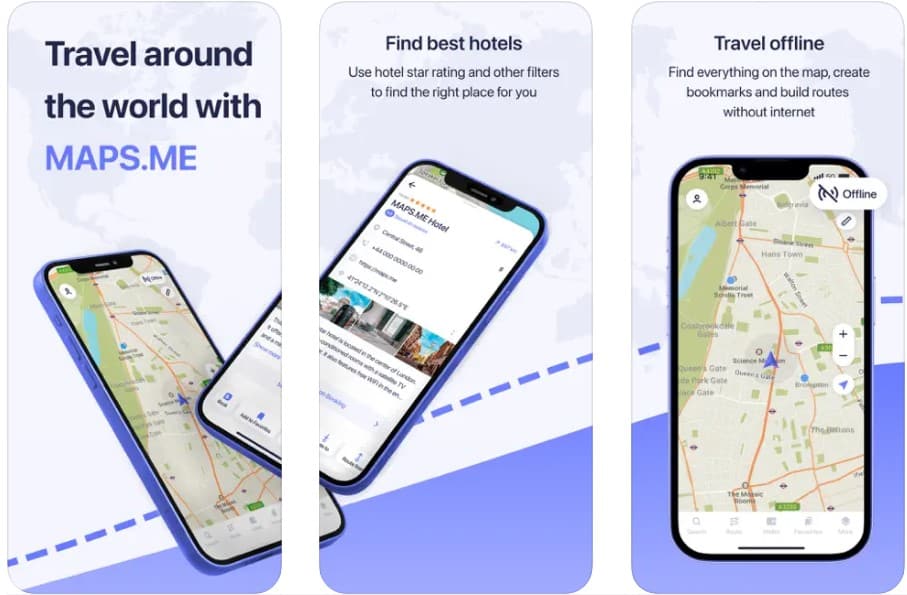 Maps.me is an alternative to Google Maps that lets you create your maps and add points of interest like restaurants, gas stations, and more. You can save these items as favorites so they will show up on future searches even if they're not in the area you're currently looking at.
This feature is useful if you're out of town and need to find something nearby while driving around on your way home from work. The app also includes weather forecasts for most locations worldwide, so you know what weather is expected when traveling there.
---
An efficient alternative to Google Maps, this smartphone app offers HD maps, voice-guided navigation, and real-time traffic updates. The app is handy for drivers who live or work in an urban area with a good network of roads. Besides its great features, Navmii has an extensive database of places and points of interest that can be found near your current location.
---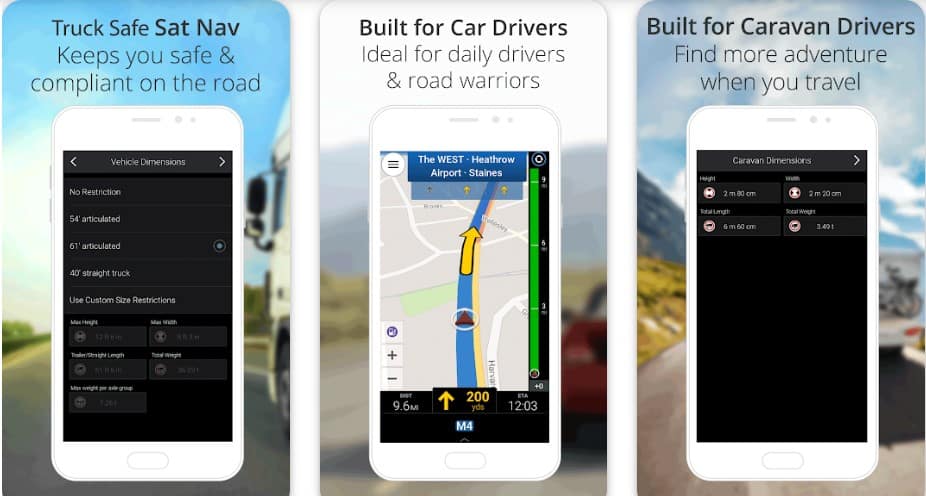 With CoPilot, you're covered on the roads, whether you're a professional caravan driver or driving your car. The app has a detailed satellite map with street names, which means you can easily navigate if you don't know where you're going.
You can choose between three routes using this online web mapping service. You can also see when it will take to reach your destination and check how much fuel is left in your tank.
---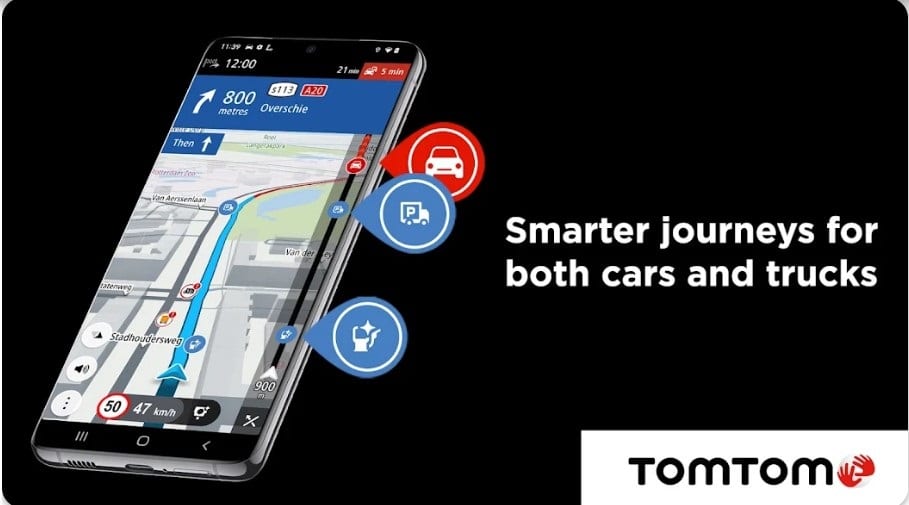 With three products (maps, connected services, and navigation systems), TomTom is undoubtedly the best Google Maps substitute. Multiple navigation models are available with a flying interface. Most of these systems are GPS-based.
The application also provides a real-time traffic update. The TomTom Go app is available on Android and iOS devices. It supports both offline maps and real-time traffic information. However, this service costs extra if you want to use it while driving.
Another exciting feature of this application is its ability to translate foreign languages into your native language via voice recognition technology.
---
Authenticity and reliability are two things you can trust from Rand McNally. Rand MacNally has been printing maps and atlases for over four decades, making them a reliable alternative. The company offers an extensive collection of maps for every traveler – from road trips to hiking trails and camping adventures.
Their product line includes everything from street maps to topographic maps. Their products are also available online. The site has map and directions options, which you can access by logging on. It will provide you with directions and a map once you enter the details of where you need to go.
---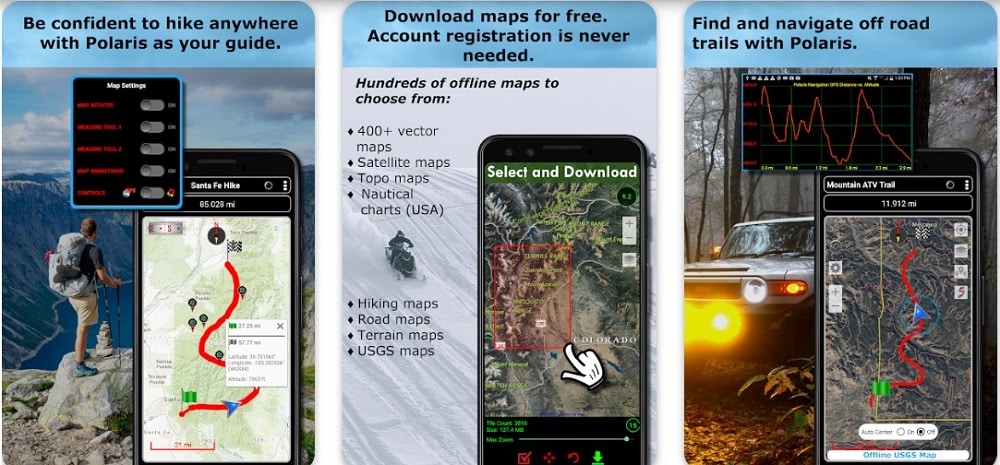 Polaris GPS Navigation is a popular alternative to Google Maps and Apple Maps. The app offers an easy-to-use interface and great features such as voice navigation, offline maps, live traffic info, and much more. The app has been around for a while and is still going strong.
The only way to get along on a path without a road is to make one for yourself. The GPS navigation app is one of the best out there. It is extremely useful for soldiers, wayfarers, and adventurers in nautical and off-road conditions. You can use it for free to map your website or create routes for your business travel.
---
Bottom Line
It's a big world, and there's more than the places you'll find on Google Maps. You must turn to other tools to discover the lesser-known parts of our planet. Web mapping services have become immensely crucial in today's world.
These maps have their special strengths: coverage of uncharted territory, information on local points of interest and businesses, or niche features like geocoding and location history tracking. Whether you're a globetrotter or commute to work daily, these alternatives to Google Maps will get you where you need to go.