As the world's largest computer game platform, Steam is undoubtedly a paradise for game lovers.  However, did you know that that there are some Steam alternatives that you can use to buy games at cheaper prices?
The Steam gaming platform has been running since 2003. Up to now, there are more than 90 million users worldwide. For the computer side, it is undoubtedly the most prominent digital game platform. Steam has an extensive database of games, previews, and demos of what the games entail.
Furthermore, you get to see similar games like the specific one and unique features of the game. What more would you want? You will feel happy purchasing the various games from Steam. However, if you miss seeing a game on Steam, you can search for it on these other Steam alternatives platforms.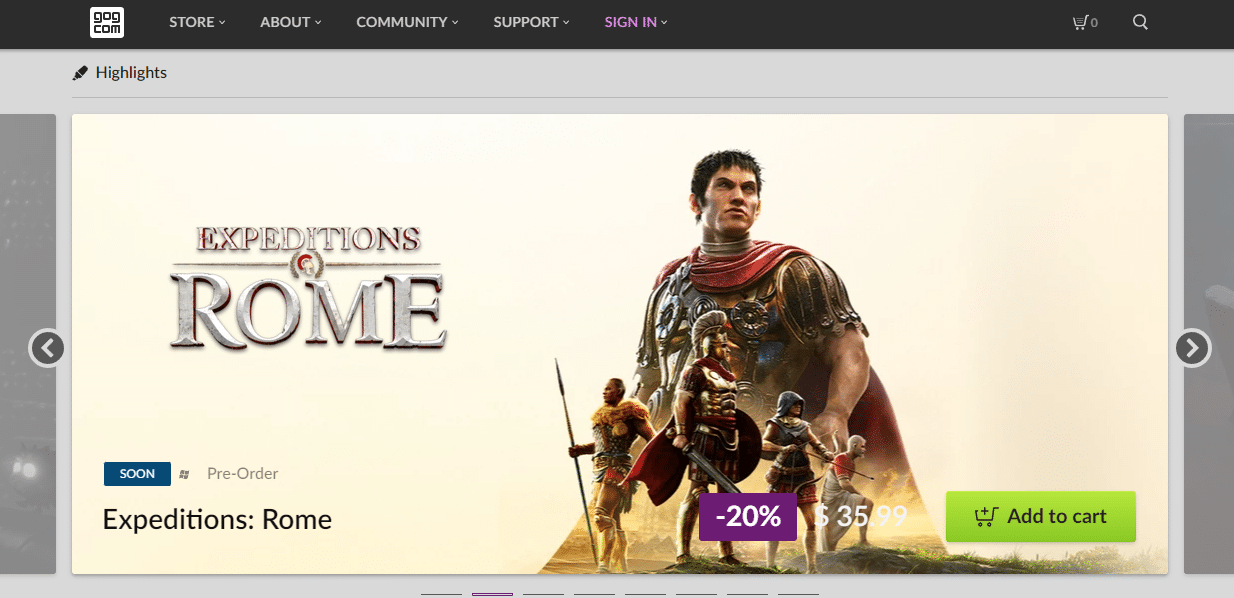 Good old games is a digital game platform under the CD project. The platform mainly sells classic old games supported under the new system. The main feature of GOG is DRM-FREE; there is no anti-piracy mechanism, which means that when you buy a game, you can store it on the hard drive.
Currently, GOG has more than 2100 games, including Jazz Jackrabbit, Emperor: Rise of the Middle Kingdom, Rise of the Dragon, Heart of China, and much more
---
Are you a digital creator looking for a market for your video games? Well, itch.io is the best platform for that. Not only that, but you also get a chance to sell the content that you have created.
As the seller, you can set the price, run the sales, and design the game pages. There is a comprehensive collection of unique, engaging, and independent creations. Furthermore, as a creator, you get access to detailed analytics of how people are interacting with your work.
It features horror games, multiplayer, HTML 5 games, and other types of games categories. Some of the games include Round ogre, Nira, before your eyes, a slice of the sea, and much more. You can't miss getting a fascinating game from this platform.
---
This is a great platform that you can use to play great PC games and connect with your friends in one place. Additionally, it features epic role-playing games. Be assured that you will get a game that you will enjoy!
Ideally, you can purchase a wide variety of games and enjoy playing them. The games will allow you to get rewards, exclusive content, and unlimited access to top titles. It is easy to download, install, and play pc games on Origin.
Additionally, once you get a game, you get to enjoy automatic updates and cloud savings. Most of the Origin games downloads are optimized to suit our preference. Origin keeps all your games in one place. You even get a chance to find your friends on the Origin and talk with them. Some of the games include Fifa 22, Sims, Battlefield, Lost in random, and much more.
---
Epic Games store is an American video game that was founded in 1991. The platform is a great arena where you can get different games in your comfort. Epic provides a platform for developers and creators to build, distribute, and operate games.
It supports PC and Mac, and you can check for platform compatibility through the different games. The epic platform works with developers and publishers to offer games exclusively on the store. In some games, you can see featured demos, but in some, you might not be able to.
On the platform, you can find amazing games like Fortnite, battlefield, solar ash, a far cry, and much more. You will get a game that suits your taste on Epic Games Store. Get one today!
---
This is a video gaming brand that is owned by Microsoft. Xbox consists of game consoles, applications, and streaming services. Microsoft created its console gaming system to diversify its product line and capitalize on the gaming industry.
It offers superior technological features more than its competitors. Xbox Live – Xbox's online games allow players to compete against each other on the internet.
Xbox 360 is the latest gaming system that is continually gaining popularity. You can play games such as sea of thieves, ruined king, and aged empires.
---
This is the best place to buy games and bundles while supporting charity. Ideally, the Humble Bundle is a digital storefront for video games. It features a collection of games sold at a price, with a part of the price going towards charity.
On the platform, you can get games, eBooks, software, and other digital content. The major mission is to support charity while providing awesome content to customers at a great price.
Additionally, it allows flexible pricing according to the games bundle that you want. Some of the games you can find are dead estate, arch vale, unpacking, and much more.
---
The GreenManGaming is a British-based online video game retailer with a catalog of 9,000+ games. Furthermore, there are over 1350 publishers on the platform providing at most diversity. The platform allows the sale of the games in over 195 countries and accepts over 140 payment systems.
This global tech company is at the heart of the video games industry. This is a fantastic eCommerce store that offers gamers a single destination for all gaming activities. It works with independent development studios to market its games and increase the visibility of games.
It has four dedicated websites in English, German, Portuguese and Spanish. It features games like Elden ring, dystopia, forgives me father, and more.
---
This ecosystem of players' services for Ubisoft games across all platforms. It aims at giving the best environment for all players to enjoy their games and connect through different devices. Additionally, Ubisoft connect is a free service accessible through different devices. Hence, you can access it on your PC, mobile app, or console directly from your games.
Its diversity allows you to connect with players across all platforms. You will be part of the global network of Ubisoft players. There are over 1000 free rewards across the catalog of games.  Ideally, get access to games like FarCry 6, assassins' creed, anno 404, and much more.
---
Gamesgate is one of the oldest official game distributors around. Its origin can be traced back to 2004. The platform has a wide variety of publishers from around the world. They have excellent customer support to ensure you get the best service while playing any games.
There is an extensive catalog of games; you can even get games you once played during your childhood. Imagine you can get a game that you liked when you were younger.
It is highly reliable and provides almost all discounts on gaming products. It features games like after the fall, Elden ring, twin mirror, sniper elite 4, and much more.
---
Are you looking for an ideal social community platform for video games, gamers, and content creators? Game jolt is the best platform for you!
The platform features thousands of creators and gamers from different parts of the continent. There is no discrimination. It is one of the largest communities for video games and those who love to play.
You can play games like Mine craft, game dev, league of legends, among us, and much more.
---
Are you looking for the best gaming store? Why not try g2a! It is the ultimate global g-commerce platform. Over time, 100M products have been sold. It is a great platform built for gamers and fun lovers!
Furthermore, it is a remarkable platform that won the global games e-commerce website of the year 2022 awards. That's a platform that you should try. What are you waiting for? The platform's goal is to offer the customers the most secure and user-friendly game deals. You can either sell the games as a retailer or make money on the game keys you did not use.
On the platform, you can get to access millions of buyers. Only legitimate sellers are welcome on the platform. Additionally, the G2A platform has an A. I based fraud detection systems on ensuring that every transaction is safe.
---
This platform aims at helping gamers from all over the world find amazing games at the best prices. You get to choose an ideal game from over 1100+ publishers. The platform was started in the 90s and has evolved ever since.
The fascinating Fanatical platform is powered by a great team of gamers who create great content. You will get your best games at ease! Some of the games you can get here include; Elden ring, Flat-out, dying light, tomb raider, football manager 2022, and much more.
---
This is a highly lucrative gaming platform that features over 600,000 new transactions monthly. Additionally, there are over 10.5M registered accounts. You will get the best!
Whether you are a novice or an experienced gamer, these platforms will suit you best. Furthermore, it is a large marketplace for video games. It allows sellers and buyers to trade video games at a fair price with no hassle.
Over time, it has become the largest alternative marketplace to Steam and other gaming platforms. Some of the games you can find there are battlefield, grand theft auto, halo infinite, farming simulation, and much more.
---
Bethesda Game Studios is an award-winning development team with a wide variety of games. It has gotten various award-winning titles that have made it stay at the top. Are you looking for a safe platform where you can access the best games and download them? Then try the Bethesda launcher, and you won't regret it.
There is a large database of games that you will love. Some of the best games you can find there include death loop, starfield, ghost wire, red fall, slayers club, and much more.
Conclusion
If you are a game lover, these are amazing steam alternatives that you can use to download games. They are all ideal. In some, you can download the games for free, but in some, you will need to purchase to get a limited amount of games. Once you get access to a wide variety of games, you will never feel bored again. Try these Steam alternatives today!