Don't continue using Gmail if you don't like it. Try Gmail alternatives and see how they have improved the services over the years.
Gmail is a free email service from Google. It dominates the email market due to its user-friendly interface and ample free storage space.
However, not everyone is happy about its interface.  Additionally, many Gmail users have raised security and privacy concerns recently.
Have you ever asked yourself how Google could be using your emails? You probably would like to use other email services and see how they have improved their services. Here are 10 great Gmail alternatives that you should try.
---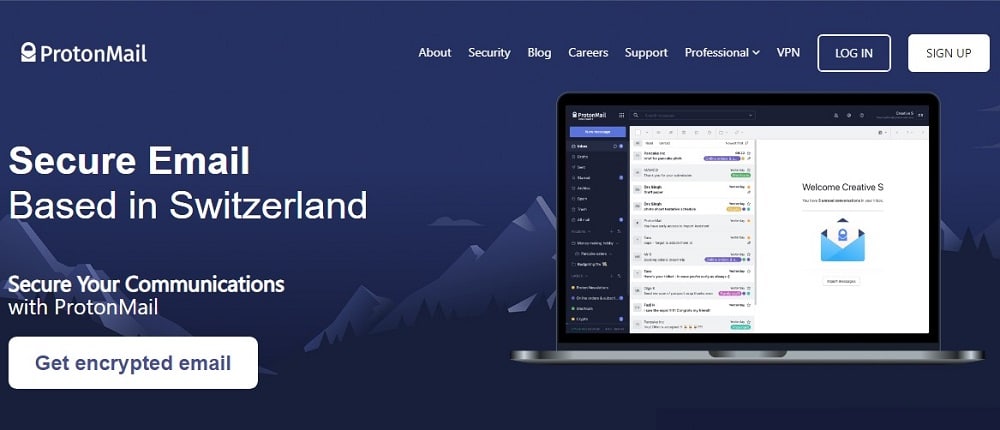 At the top of the list is ProtonMail, one of the best email service providers for encrypted online communication. The platform's host servers are in Switzerland, and strict Swiss privacy laws protect user data. Additionally, ProtonMail offers end-to-end encryption, and nobody can read your emails.
The cross-platform email service provider gives new users free 500 MB of storage space, but you can upgrade up to 20 GB using its premium plans. Moreover, you don't have to provide them with your details when creating an account. You can also import data from your Gmail account effortlessly. Please note that users of the free plan have limited customer support.
---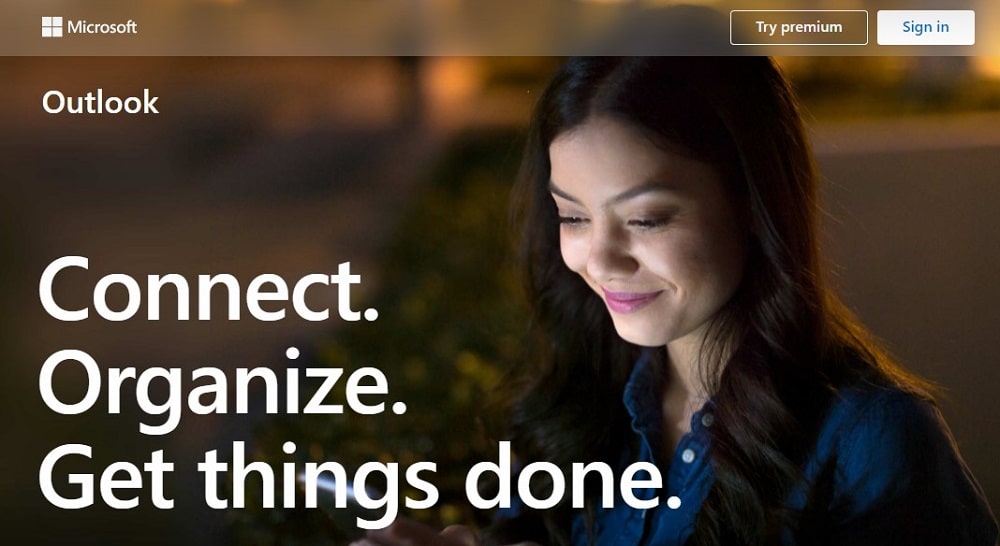 Maybe it's time to try Outlook.com, previously known as Hotmail if you don't like Gmail. This email communication platform from Microsoft comes with a new user interface. It also has an amazing integration with other Microsoft products. Outlook.com is the best alternative for Gmail if you are looking for unbroken integration with other accounts and unlimited storage space.
This platform is easy to use, and its modern design makes it more appealing than its previous version, Hotmail. Other key tools that users of Outlook.com enjoy include calendaring services, tasks, contacts, and access to OneDrive. The only setback is that the platform is stricter than Gmail when performing some actions.
---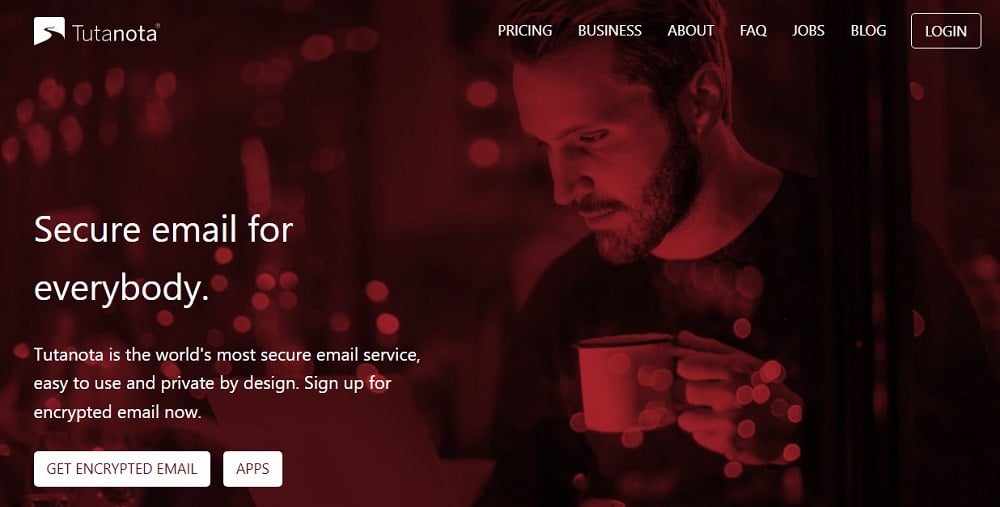 This email service provider from Germany may not be popular among many users but is a reliable Gmail alternative. Tutanota is an open-source email service that offers end-to-end encryption. A clean platform doesn't make money through advertisements. Therefore, users don't have to deal with irritating ads.
Tutanota relies on its premium subscriptions and donation to make money, no selling of data. It is, therefore, suitable for sending sensitive information that you don't want to leak, especially if you don't trust Gmail. You get 1GB of free storage space when you register an account with Tutanota. However, you need to upgrade to paid plans to enjoy superior features.
---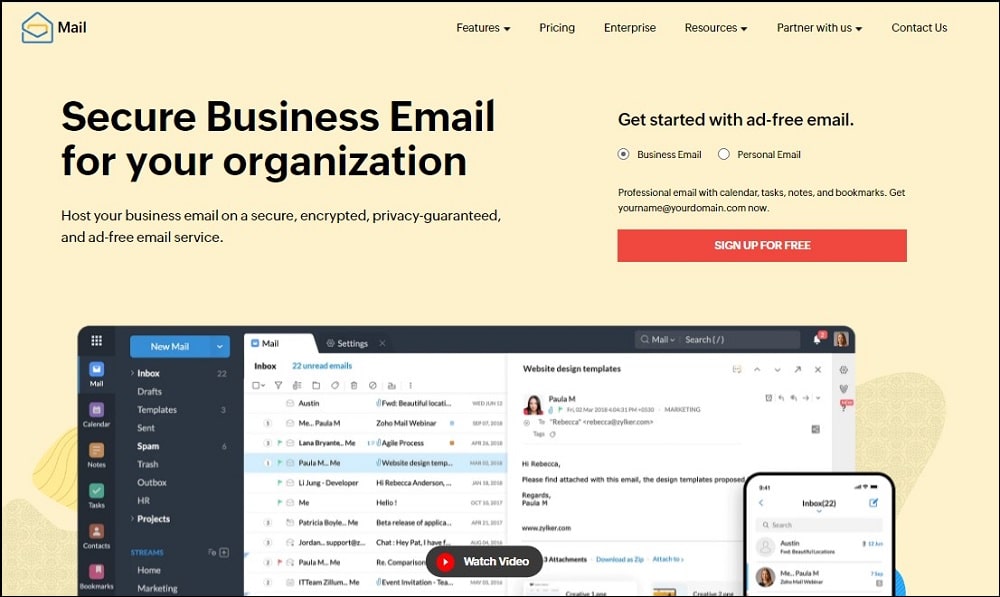 Are you looking for an easy-to-use email service for your business and individual use?  Then it would help if you considered trying Zoho Mail. The platform offers end-to-end encryption to make sure user data is safe. The good thing about this email service is that users enjoy 24/7 customer support and a 99.9% uptime.
Furthermore, Zoho Mail offers 1TB storage space, something you can't get from Gmail and its other alternatives. You can also get a custom domain email so that your business can stand out from others. For those in the sales business, Zoho Mail offers excellent integration with Zoho CRM so that users can manage sales easily and effectively.
---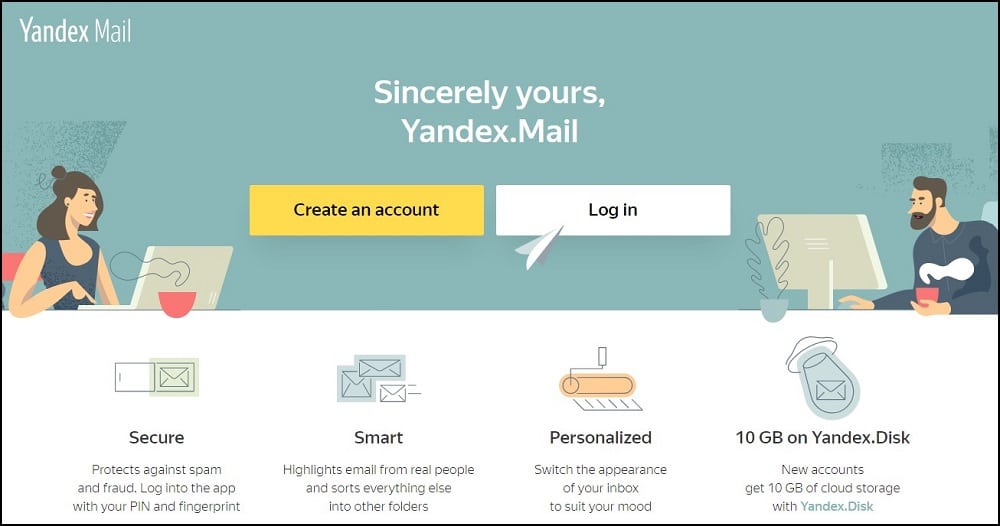 It doesn't matter the country of the origin of the email service that you're using as long as it meets your expectations. However, some people feel that the USA federal government closely monitors email service providers from the USA. Thus users don't enjoy complete privacy. If you're one of them, you should consider using Yandex from Russia.
This platform comes with multiple unique features that make it one of the best Gmail alternatives in the market. Some of its superior features include intelligent email sorting, anti-virus protection, and two-factor authentication, among others. Please note that Yandex has limited filters, and it's unpopular in western countries.
---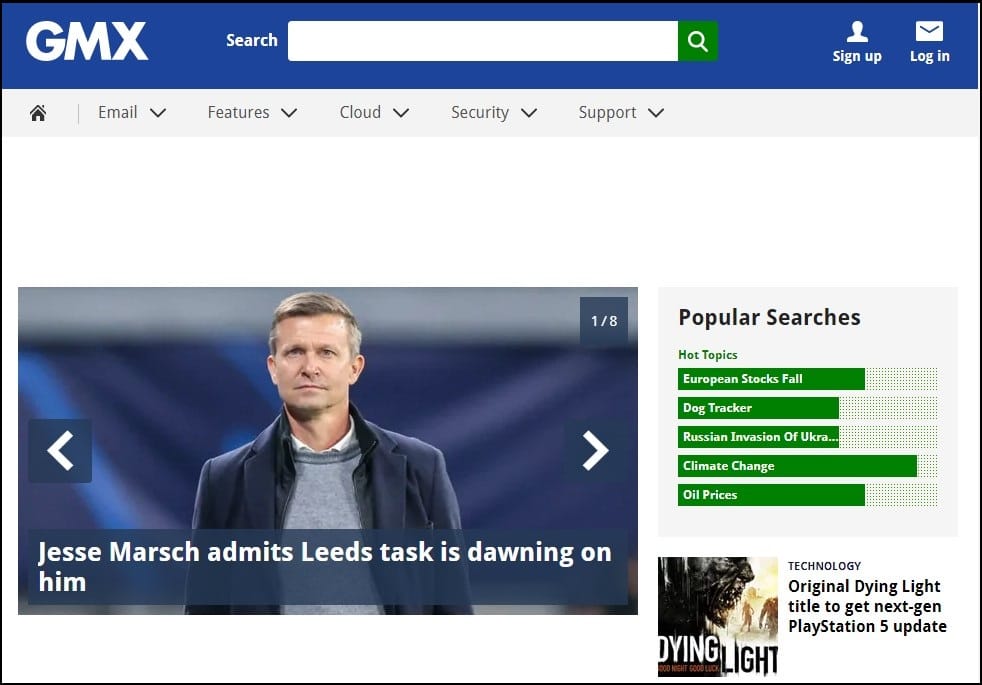 You can never go wrong using GMX as a Gmail alternative because it has been tested and proven to offer above-standard services.  It uses the same encryption type as Gmail, TLS/SSL Protection. However, GMX doesn't use user data for advertisements as Gmail does. Users of this platform also enjoy other valuable features such as spam filters, fail-safe-antivirus and free calendar, among others.
They also have access to a storage space of up to 65 GB. You can also attach files of up to 50MB when sending emails. Additionally, a user can create up to 10 GMX email accounts. Please note that GMX lacks two-factor authentication, and its interface isn't as friendly as that of Gmail.
---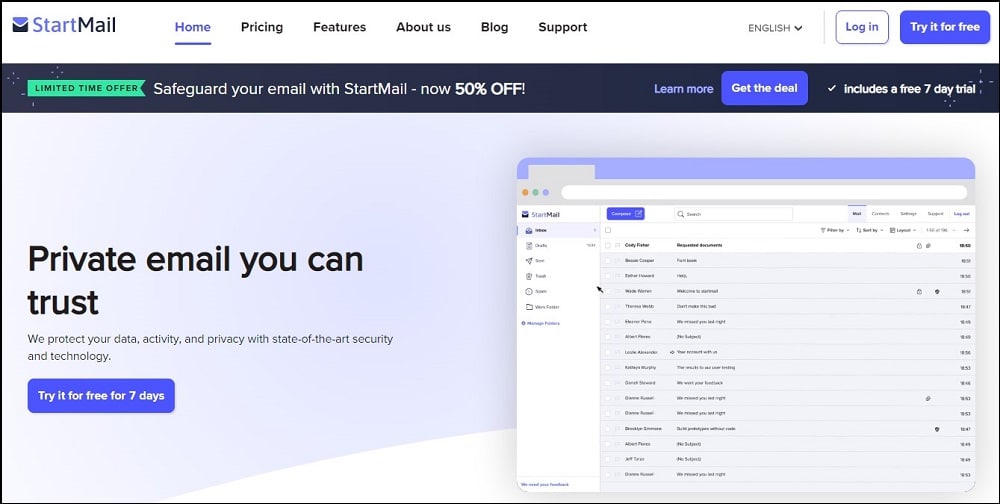 This Gmail alternative is for privacy-conscious users who don't mind paying some money to enjoy it. StartMail offers a full PGP integration, and it's suitable for sending highly confidential emails. However, the platform doesn't have a free version like Gmail and other alternatives.
You have to pay to use StartMail to send emails. The platform comes with fully integrated burner emails that you can use on online activities where you don't want to give your actual email address. Please note that StartMail doesn't support SMTP IMAP and doesn't have mobile apps.
---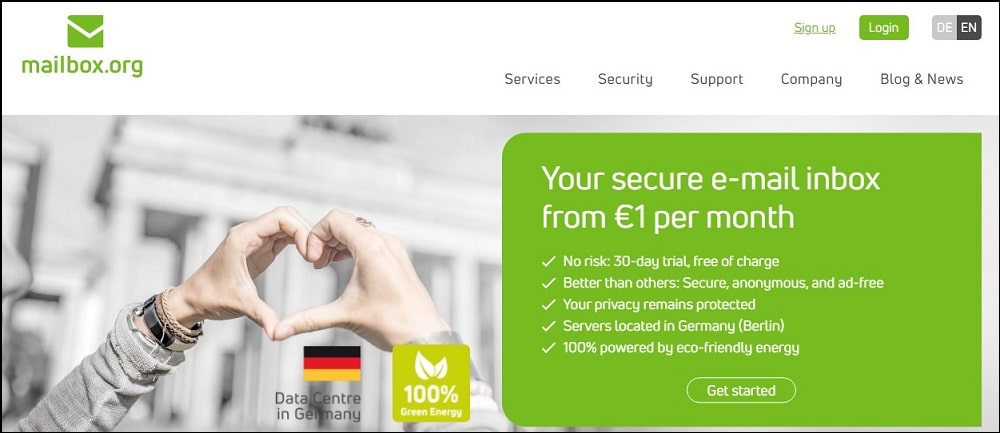 The list of the best Gmail alternatives can't be complete without mentioning Mailbox.org. Users of this platform enjoy ad-free email services. Don't worry about the reliability of Mailbox because it has been in the market for over 20 years. Additionally, the EU privacy laws regulate the platform to protect user data.
You are free to choose a plan that matches your needs. The lowest one costs 1 euro, and a user enjoys mobile sync, email helpdesk 3 e-mail aliases, 100 MB of cloud storage, and 2 GB of email storage. Most importantly, Mailbox.org has an elegant web interface.
---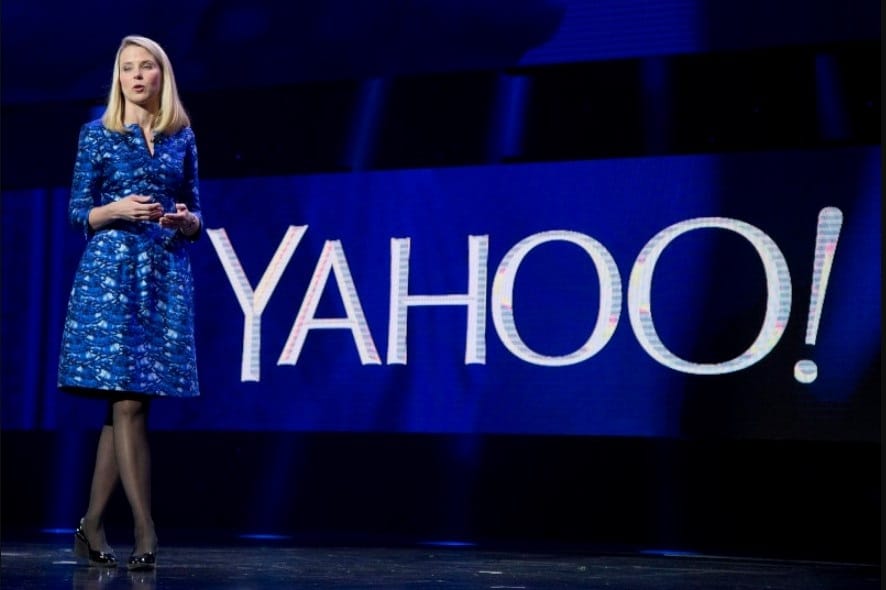 Some of us started with Yahoo! Mail before shifting to Gmail, and others still use it. The platform offers a user interface similar to that of Gmail, and it has been its main competitor for many years.  Yahoo has undergone numerous transformations in the recent past, and it is now better and more effective.
For instance, you now get email accounts with an international domain, unlike when you had to use both national and international domains. Yahoo! Mail also supports large file attachments and offers superior customization. Its setbacks include the presence of ads, spam, and a history of security issues.
---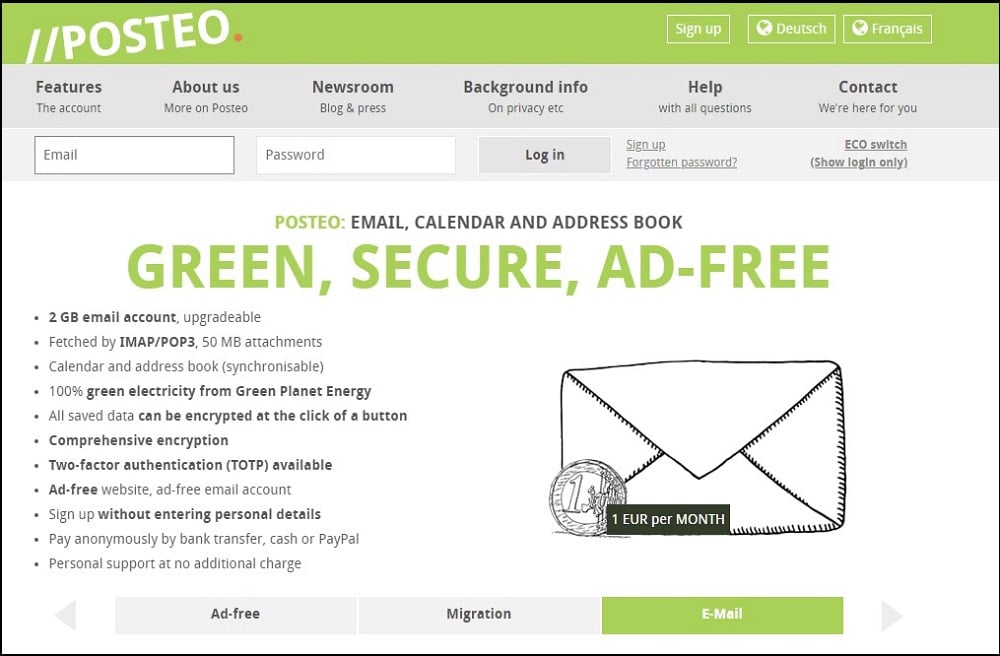 The last on the list is a Germany-based email service provider called Posteo. This platform offers better privacy solutions that make it safer than Gmail. Posteo offers reliable paid email accounts for businesses and individuals. The good thing about this platform is that it supports S/SSE to ensure your emails are safe when on transit to the recipient.
Posteo also provides server-side email encryption.  Users of this platform can create several pseudonyms under their accounts to stay safe from promotion messages and spam. You can access 2GB of email storage, and you can upgrade up to 20GB.
---
Final Words
Gmail is an excellent email service from Google, but it is not the best if you care about your online privacy. You don't know what Google does with your emails and email accounts.
Therefore, it's good to consider a more secure Gmail alternative and ensure your mail doesn't leak to unauthorized persons.
Just pick an email service provider that matches your needs from those highlighted above and take control of your email communication and privacy.