Making money through content is becoming more and more commonplace. Therefore, any and all content creation to earn money will become more popular. It is only natural that sites like OnlyFans are exploding. At the moment, the ability to earn money is bigger than ever.
Moreover, in popularity as any future vloggers, social media users, or influencers seek platforms to support their content and help manage and expand their fanbase. Where else other than OnlyFans?
---
Changes with OnlyFans and New Trends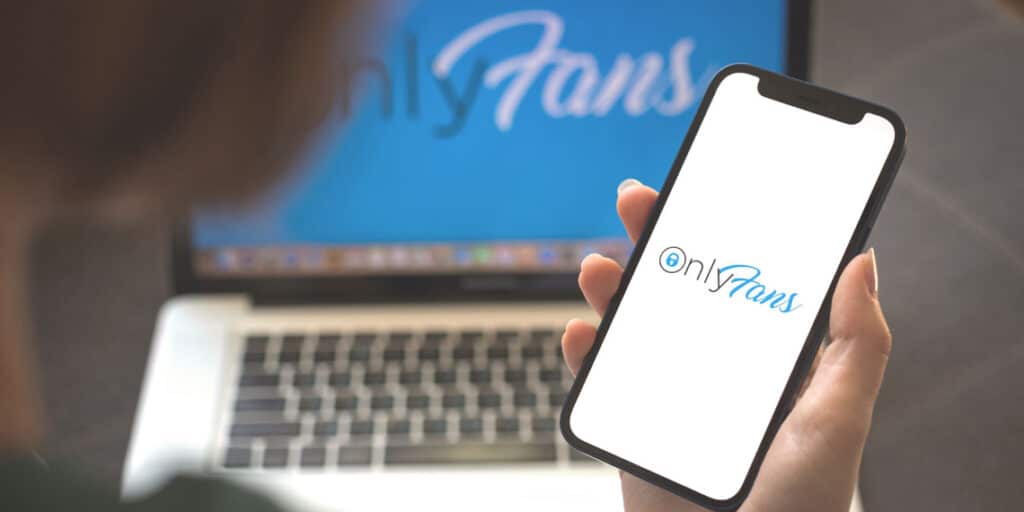 The tide is changing overall for subscription services. Why? Because OnlyFans decided to eliminate most of the adult content from their platform with new TOS, that would make it impossible for their users to continue to share the content their fans have come to expect. The news put the entire industry into an uproar as people scrambled to find an alternative to OnlyFans.
So what should you look for in terms of content-sharing platforms? What will replace OnlyFans? There is no lack of options, so it can be tough to choose, and while there are plenty of OnlyFans alternatives, each have its own strengths and weaknesses.
---
What Is OnlyFans?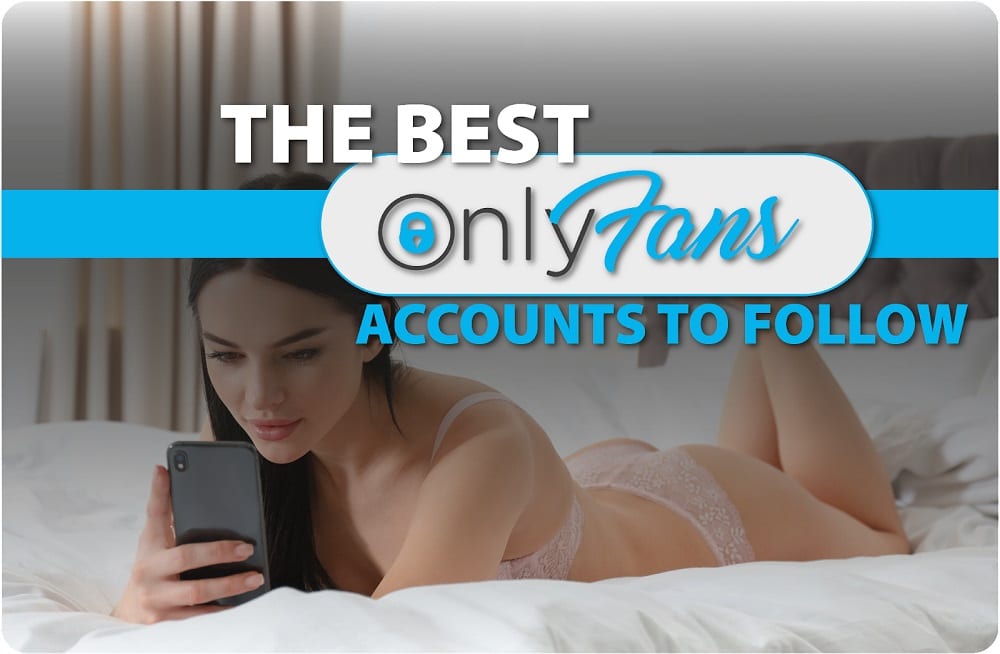 Primarily an internet content subscription service, Onlyfans is for content makers. IT is based in London, United Kingdom. To put it bluntly, OnlyFans is a subscription website. But, it is more than that overall. Onlyfans allow content creators to earn and make money from their fanbase solely.
Recent changes have made a lot of impact overall, as content creators are now restricted from posting explicit adult content. Times are changing, so different sites are being developed and changed overall. There are many sites like Onlyfans where you can safely post your content.
---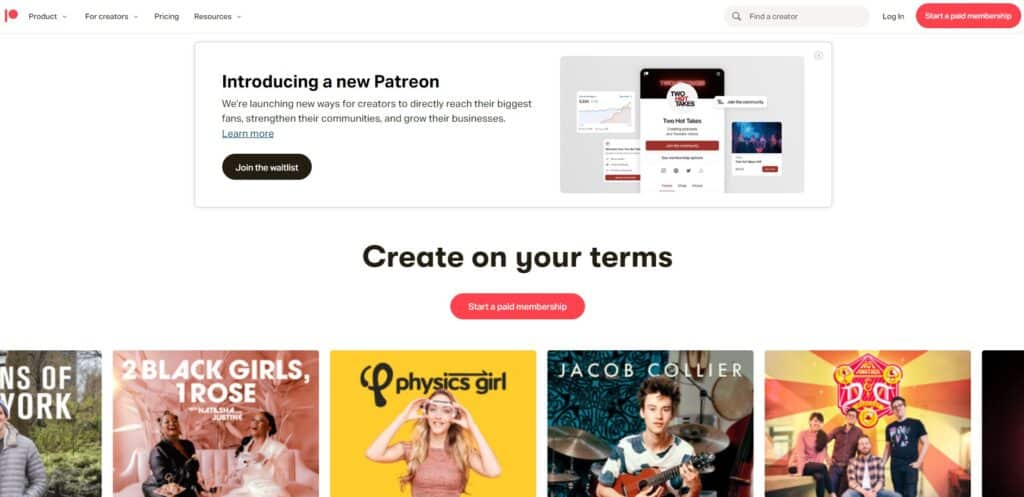 Believe it or not, Patreon is a viable alternative to Onlyfans. It is a multipurpose site with a lot of potential and name recognition. Patreon is a big name site that attracts a lot of people for the right reasons in terms of getting exposure and ultimately making money.
With Patreon's well known pay structure, Patreon may take some of the unknown out all the way. There is a certain strength with Patreon with setting up payment plans and offering some wonderful features.
You can't go wrong with Patreon because of the amount of creators and monthly active Patreon patrons. When you have a platform to post and show, it is shared among a varied range of creators and gamers as well.
Patreon has been a known player. Since establishing as a company in 2013, Patreon is one of the most similar parallel sites to OnlyFans. You will always have a way to grow with patreon so it ranks first in replacing OnlyFans. As well, having a big community of creators, Patreon gives a way and known method to earn money by selling personalized content to your subscribers.
---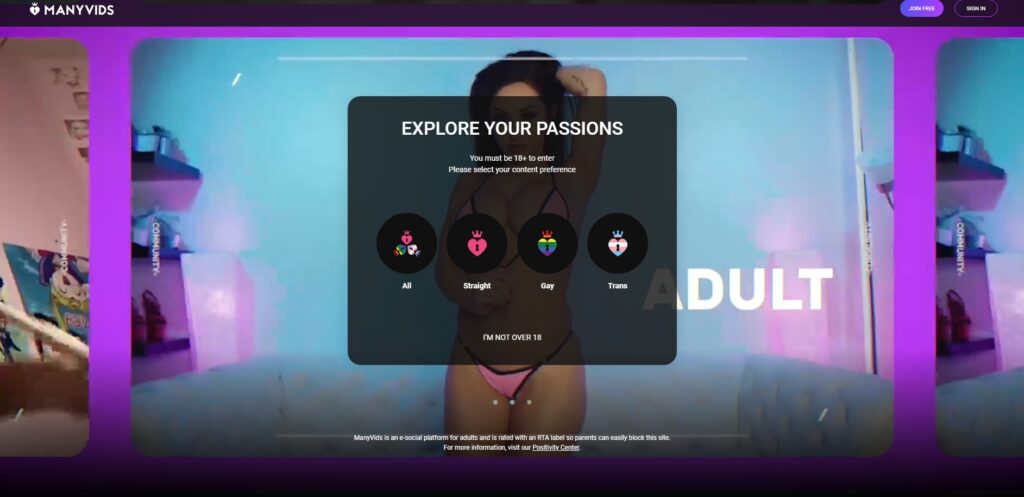 ManyVids is a site to behold for sure all the way round for various reasons because of its potential. You are able to sell content on ManyVids and this gives a big advantage over any competing sites. ManyVids offers  live streaming and video hosting potential, which makes it increasingly popular.
ManyVids is a Canadian company. It is more known as an adult entertainment company that does mainly video hosting and live streaming. As well, it is a known e-commerce company that works from its headquarters in Montreal, Quebec.
Some have gone on to describe or  billed ManyVids as a 'one-stop shop' for fans to meet and congregate. As well, as a creator, content is shared exclusively on ManyVids. ManyVids is mostly used though for adult content, so be aware of this overall. Moreover,  users are able to  sell individual videos in addition to things like  subscriptions, live camming services, and even merchandise. The money making possibilities are high as well as the similarities to Onlyfans.
---

If you have a ModelHub page then you may know why it is a profitable option. ModelHub is a part of PornHub that's separated and designed and developed for users to make money.
This site is best for adult performers and their fans in general. Modelhub.com permits fans to be able to subscribe to the channels or specific profiles of any preferred use there. Users are able to perform and as well work out subscription fees for fans to pay for accessible content. So, users can utilize the site to earn money.
ModelHub.com will be a percentage of every performer's total earnings. So, be aware of the drawbacks of monetization. Moreover,  as included is a referral program that performers sign up for additional income.  In general, Modelhub.com gives  performers and models around 80% of their complete earnings from fan clubs and tips. Also, accounts and performers get a net 65% of the total earnings from their direct video sales  and content.
Another great thing is that just since content is free you will get Ad revenue that permits you to make a regular and consistent income on all your posted free content in general.
 In terms of background and history, ModelHub is the fanclub section of PornHub. This may be controversial but good to know if curious. As well, Modelhub offers and gives tools for marketing and promotion for their models.
---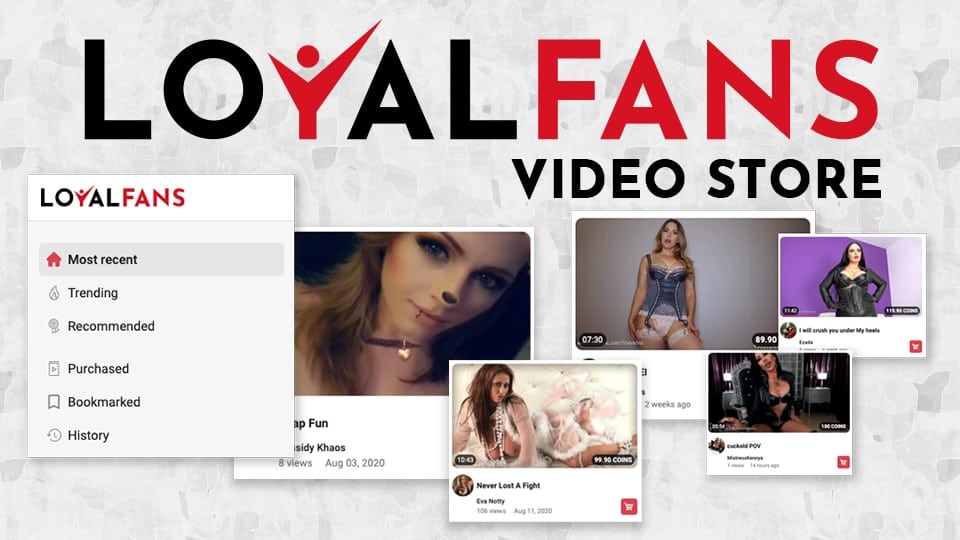 LoyalFans is another worthwhile option. This site gives and offers monthly subscriptions to content creators and there are several options to make a worthwhile investment and replace Onlyfans. LoyalFans gives users the chance to post videos, images, text, audio content, and more to fans.
Loyalfans is essentially a  subscription based site. This is what this site offers in a very direct way. Loyalfans is best for adult creators and will keep around 20 percent of gross sales in total. In its past history and background, Loyalfans encourages all forms of creative, consensual expression,and freedom to make money in a creative fashion with modeling and the such.
All in all a great option, but LoyalFans has limited traffic.
The internal traffic for Lyoalfans is not great on its own. In summary, be prepared to get your site and content publicized. You may need to  advertise it elsewhere though. With tweaks, this could do the job for sure as a replacement for OnlyFans.
---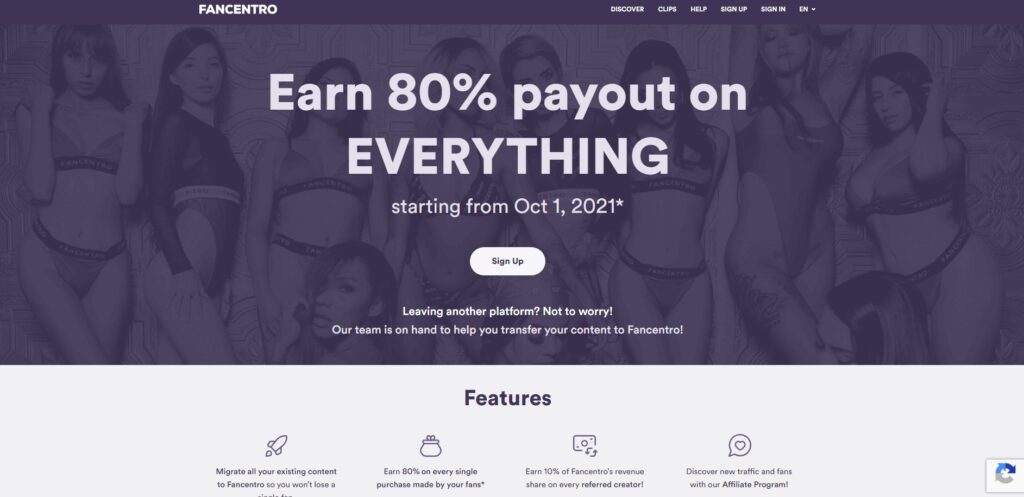 Like OnlyFans in its essence, FanCentro  is a great option as well. It is also a free and customer friendly subscription-based platform. Expect to  be able to give fans stuff to purchase content directly. This may be something you can get directly to fans as an influencer.
All in all, this is a highly flexible site. You are able to get various income streams with FanCentro in general. The ability to  sell your content in a number of ways is crucial. FanCentro offers tools such as private social media accounts, so this makes it very useful. You are able to utilize a pay-to-view Feed, DMs, and even some Live Streaming.
There are ways to make money that make many potential users happy. As an OnlyFans alternative you do get some hope with the Clip Store by FanCentro. As well, you also have uncensored stories on this site that give a lot of profit potential in general. Do note that chargebacks are checked in an effort to get back the funds directly from any and all banks being used.
What you can expect with FanCentro is a workable option for content creation and fans in general.  As well, FanCentro gives the opportunity for an influencer to have an education program. This feature in particular is named the  Centro University that offers specific tutorials about how to better use the platform and maximize overall profits.
---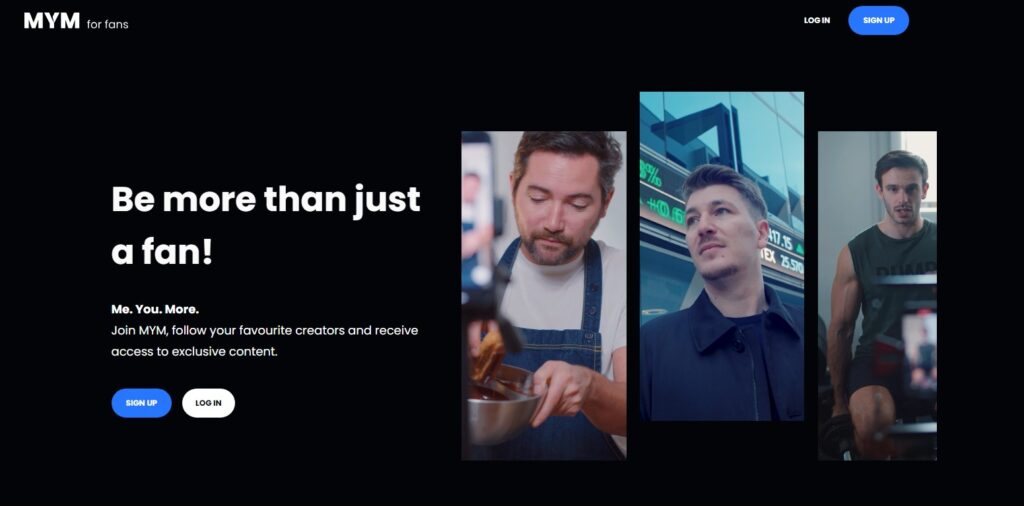 MYM.fans is yet another site that gives a lot of options and this site is billed as a private social network. It is unique overall, but the creators have exclusively made an adult friendly site. Something to note is that MYM.Fans is targeting French speakers. MYM has been a social network from France since it started. Therefore, it does center and gear itself in Europe, particularly in French-speaking countries.
The advantage here is that you have everything from music, fashion, and adult content. You get around 200,000 MYM creators that overall share their exclusive and customized content. Fans can subscribe to creators to view their private feeds and even contact them directly to request personalized content.
MYM.Fans functions and operates as a subscription website. Therefore, as a  creator you are able to share photos, videos, content designed to be unlocked or made public,  or specific customized content.
---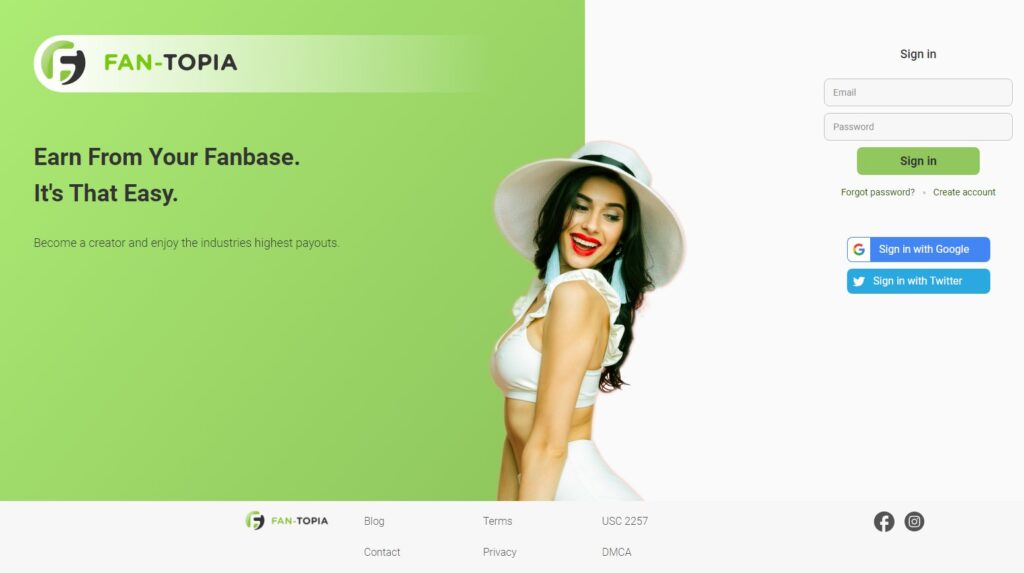 Another great site with a lot similarity to OnlyFans. The great thing about this site is that it is free to use and easy to use overall. Fan-Topia offers content creators of all types a platform and profile to promote and market yourself.
Fan-Topia can also promote their content in positive and productive ways.  This site lets you maximize your profit and earnings in general. As well, you do get protection of your content. Fan-Topia is a subscription-based platform, which allows more freedom and creativity.
You are enabled to do more as a fan and content maker to buy content directly from influencers. This is a good perk overall. Fan-Topia is one of the better and more ideal Onlyfans alternatives on the market like Patreon. Overall, this site is very open and balanced to use, you are able to do more. For example, with Fan-Topia you are able to do multiple income streams. As well, you are able to utilize features and alternatives like custom videos. Lastly, as a user, you are allowed to be creators to market your content in different ways.
In conclusion, Fan-Topia manages to offer creators with full control over their content with relative ease and smoothness. There is an obligated rate of which Influencers can receive 92.5% of received funds from this site.