Data loss can be stressful, mainly when it contains critical documents. The best hard drive recovery software, Recoverit, can quickly resolve it.
Data loss can be a nightmare for anyone, especially when important files, photos, or documents are erased due to a hard drive failure, accidental deletion, or formatting.
Fortunately, there are ways to recover lost data, and hard drive recovery software is one of the most effective solutions. With the right software, you can retrieve lost data from damaged, corrupted, or inaccessible hard drives.
This article will explore the benefits of using HDD recovery software like Recoverit and provide tips for recovering lost data from a hard drive to help you get back to work or play without missing a beat.
---
Part 1: Causes of Data Loss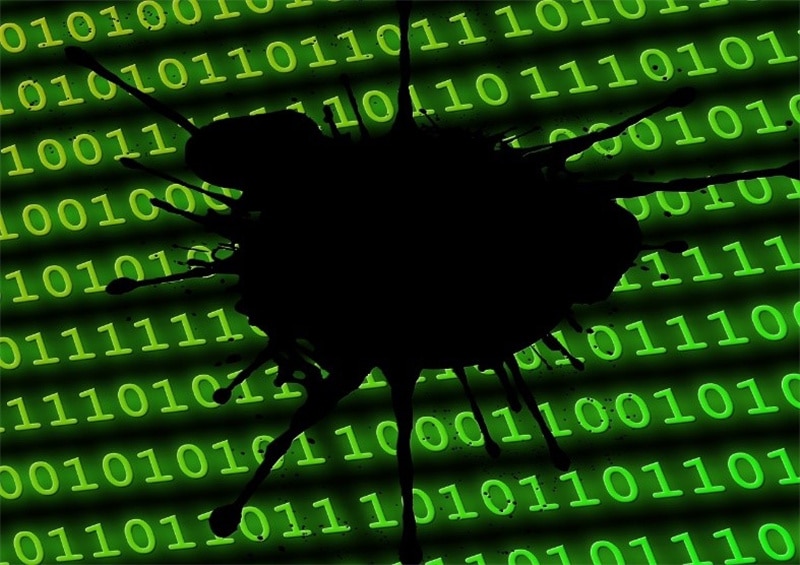 Data loss can happen anytime, and various factors can cause it. Some of the most common causes of data loss include hardware failure, accidental deletion, software corruption, virus attacks, and natural disasters.
Having a recovery plan in place can help minimize the impact of data loss and prevent further data deletion. Check out the list of the most common causes of data loss below.
Human Error
Two causes of data loss can be categorized as human error, and they are the following:
Accidental Deletion – When a person accidentally deletes a file or folder, there is no backup copy. It's considered an unintentional deletion.
Liquid Spillage – A computer's electronic components, especially the hard drive, are vulnerable to liquid damage because of the risk of a short circuit.
Software Corruption
When updating multiple files simultaneously, software errors can cause some files to fail to save or update and be erased. It is also possible for data loss to occur during the backup process.
Virus Attacks
Data saved on hard drives and in corporate networks are vulnerable to infection from computer viruses. Information can be lost, altered, encrypted, or deleted if a virus exists.
Hardware Failure
Physical and mechanical failures are common causes of data loss in data storage devices like hard drives. Misuse or improper handling may be to blame for the malfunctions.
Natural Disasters
Floods, earthquakes, hurricanes, cyclones, natural fires, and lightning are some of the natural calamities that can cause data loss.
Power Failure
If users don't routinely save their work as they go along, they risk losing whatever information they've entered when a power outage or other electrical disruption occurs.
---
Part 2: Types of Data Recovery Software
There are two main types of data recovery software: installed data recovery software and portable data recovery software. Both are proven effective in terms of data recovery. This section will discuss each type and its advantages and disadvantages to help you choose what best fits your needs.
Installed Data Recovery Software
This type is installed directly on the computer and can recover data from the hard drive or other storage devices.
Advantage: The advantage of installed data recovery software is that it can recover data from various storage devices, including hard drives, SD cards, USB drives, and more.
Disadvantage: It requires installation on each computer, which can be time-consuming and impossible in certain situations.
Portable Data Recovery Software
This type can be run from a USB drive or other external storage device. This allows users to recover data from different computers without installing the software on each one.
Advantage: Portable data recovery software is easy to use and can be run from any computer with a USB port.
Disadvantage: It may be unable to recover data from certain storage devices.
---
Part 3: The Ultimate Hard Drive Recovery Software – Wondershare Recoverit
Recoverit is one of the best hard drive recovery software available today. It's a powerful data recovery tool that can recover lost or deleted files from various storage devices, including hard drives, USB drives, and SD cards.
With its advanced scanning algorithms and technology, Recoverit can retrieve data lost due to different factors, including accidental deletion, virus attacks, system crashes, and more.
Key Features
Recoverit Data Recovery  is well-known among over 5,000,000 users worldwide. Look at the software and see why it's regarded as the best data recovery software.
Its user-friendly interface lets users with little to no technical expertise easily navigate the software and recover lost data in just a few clicks.
Recovers data and files in over 1000 different types and formats
Recovery of single or numerous files is possible
It provides a thorough, intelligent, and quick search for all missing data
Previews and thumbnails are provided before recovery
Examines documents, images, videos, audio, and so on
Recovers data from all devices in a variety of conditions, over 2000+ storage devices are supported.
There are several alternative spots to choose from to save time
Support different computer screen resolutions (100%, 125%, and 150%). Create a scanning progress bar to show the remaining scanning time, the number of files detected, and the hard drive sectors that have been scanned.
NTFS, FAT32, FAT16, exFAT, APFS, BTRFS, XFS, BFS, encrypted APFS, HFS+, encrypted HFS, HFSX, RAW, RAID, and more file systems are supported.
Technical Specifications
 

Windows

Windows 10/8.1/8/7/Vista

Windows Server 2022/2019/2016/2008/2003

Mac
macOS X 10.10 – 13 Ventura
Recoverit Hard Disk Recovery Software: Step-by-Step Guide
Check out the guide below on how to use Recoverit's hard drive recovery service:
Step 1: Before launching Recoverit, the external device must be connected to the computer. Cameras, phones, USB drives, SD cards, and so on all qualify. See to it that it can be detected or recognized.
Step 2: Select the external device as the source disk for any files you wish to recover. And then, proceed by clicking the Scan button.
Note: Recoverit can retrieve lost data even if the device's partition has been deleted.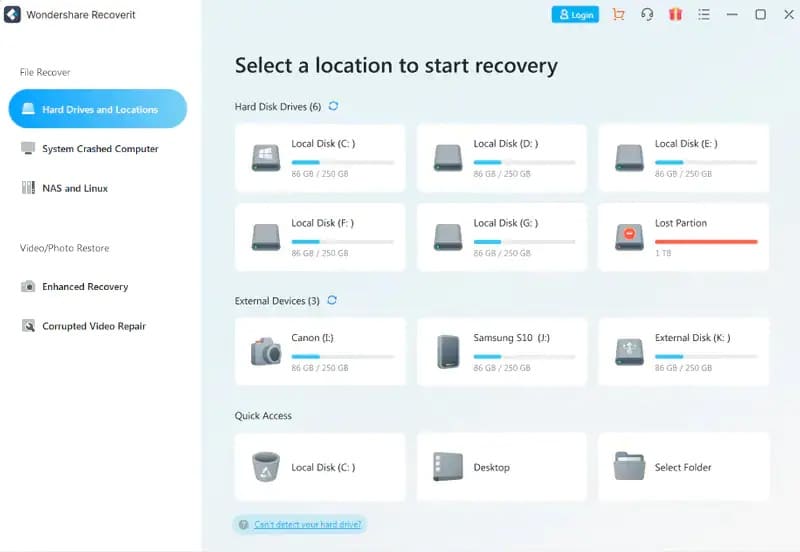 Step 3: An all-around scan will be launched on the external storage medium. Allow a few minutes for the scanning to complete. You can locate the desired files throughout the procedure and pause or stop it.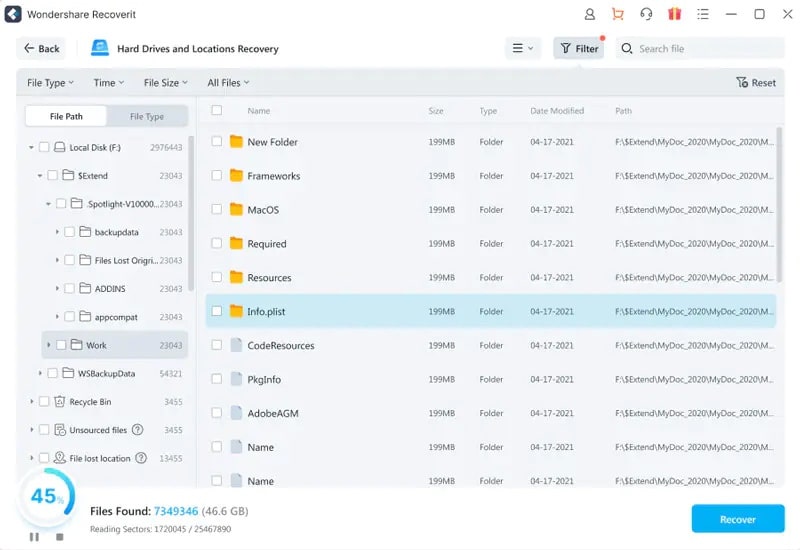 Step 4: Once the scanning process completes, you can preview the files from the scanning result without any restrictions (if you're using the free version, you can still preview a 10-second video or the first page of documents). To get the files back, click Recover and save them somewhere secure.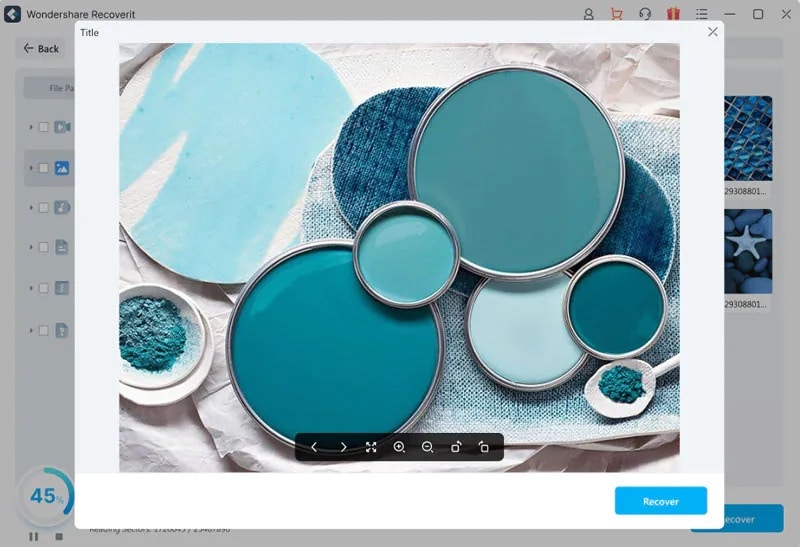 Tips: It is important to stop using the storage device as soon as data loss is detected to maximize the effectiveness of Recoverit. This helps prevent further data loss and can increase the chances of successful data recovery.
---
Conclusion
Data loss can be a frustrating and stressful experience, but with the right hard drive recovery software, it is possible to recover lost data. Recoverit is a powerful and versatile data recovery tool that can help users retrieve lost or deleted files from various storage devices.
It uses advanced scanning algorithms and technology to search for and recover lost or deleted files, whether accidentally deleted or lost due to a hard drive failure. With its user-friendly interface, advanced features, and compatibility with both Windows and Mac operating systems, Recoverit is the ultimate solution for data recovery.