Whatever you slice it, digital currencies are great alternative investments in 2023, and it's virtually impossible to say something else now that their prices have started to spike again.
Ethereum has stood apart over the last few years as the second-largest cryptocurrency in the sector, according to market capitalization, and the blockchain with the most complex and interesting utility cases.
Its diverse ecosystem and smart contract capabilities make it quite attractive among investors, regardless if they want to lend crypto, swap tokens, develop applications, or collect non-fungible tokens. Crypto experts believe that Ethereum is the place where the most exciting developments in the crypto sector happen.
The Shanghai Upgrade improved Ethereum's security, scalability, and performance because it aimed to transform the blockchain into a more user-friendly and efficient network.
Ethereum has gained the public's attention due to the latest upgrades that allowed it to become more eco-friendly and improve its security and performance. It's already well-known that Ethereum is more than a digital currency; it's a complete ecosystem that serves numerous purposes.
Moving forward, we'll discuss the numerous reasons why Ethereum is a great addition to an investment portfolio.
---
Crypto experts believe that Ethereum's price will reach new heights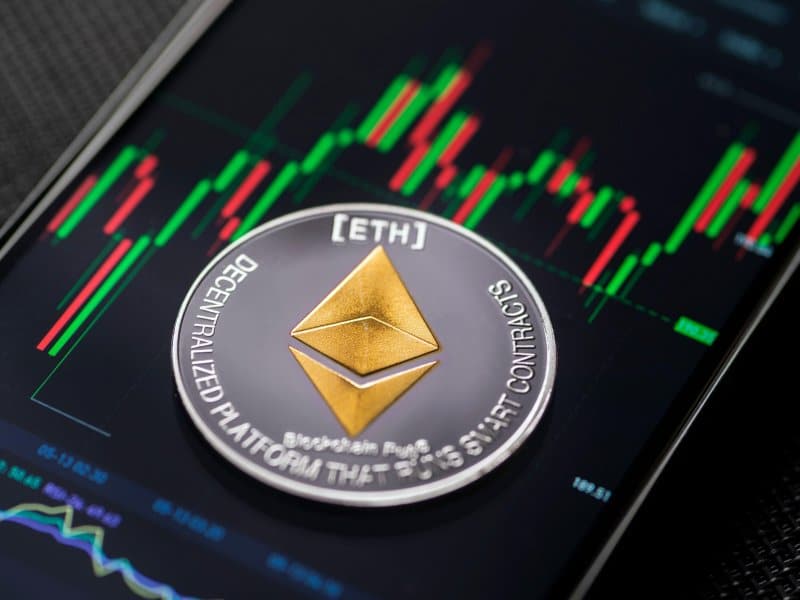 It's no longer a secret that investors are turning away from traditional assets like stocks and searching for alternative investment opportunities in the context of a potential recession and the rise in inflation. Crypto projects are becoming a popular way to diversify portfolios because they attract the public's attention through their numerous utilities.
Ethereum is one of the crypto projects that has proved lucrative for investors over the years, so it's one of the digital currencies they first turn to when they decide to invest in cryptocurrencies. Additionally, after completing the Merge in September 2022, it proved that it could move along with the market changes and adapt to the latest trends.
After the Merge, the blockchain became more cost-effective and efficient. Ethereum supporters believe the latest upgrades will make the blockchain more attractive to investors and trigger an ETH price boost.
Ethereum has maintained its status as the second-largest blockchain by market cap in the last few years, and not even the crypto winter slowed down its growth. With more applications and projects based on it daily, the future outlook can only be positive.
Ethereum supports decentralized finance applications
Blockchain technology brought numerous innovations to the world, and decentralized finance is one of the best. Even if several blockchains support DeFi, Ethereum has gained a reputation as the leading platform for it.
DeFi applications have quickly gained popularity among developers and crypto users because they enable people to trade, borrow, lend, and make a profit from crypto without engaging with third parties like banks. Decentralized finance continues to be in demand in the present context, so ETH's expected to grow in value.
Ethereum enables the creation and trade of non-fungible tokens
Ethereum is the platform that started the NFT and Metaverse craze, and it's, therefore, the go-to ecosystem for crypto users looking for non-fungible tokens. NFTs are unique digital assets that vary from online games to digital art and enable people to gain ownership over digital assets.
Since the rise of the Metaverse, the popularity of NFTs has skyrocketed, and it has become a million-dollar sector. Ethereum is the platform of choice for creators and collectors, which could only prove beneficial for it.
Ethereum has a strong developer community
As mentioned earlier, Ethereum is more than a digital currency; it's a complex platform that enables the creation of applications, which has encouraged the formation of an active and high-spirited developer community that is collaborating to create new applications.
Thousands of dApps and smart contracts have been developed on the Ethereum platform for all industries, from tourism to gaming and finance. The wide developer community that prefers Ethereum for application creation is a testament to the potential of the blockchain to grow and bring further innovation to the market.
Ethereum founders plan other upgrades
Ethereum's founders have announced from the early beginning that the blockchain will evolve together with the market to match its needs. If you check its roadmap, you'll notice that it plans several future upgrades to address the security and scalability issues that negatively impact its performance.
Ethereum is widely adopted by institutions
Ethereum has gained popularity among individual and institutional investors, which could only prove beneficial for its progress. Numerous large companies like Goldman Sachs and JPMorgan announced that they intend to add Ethereum-based products and services to their portfolios.
Besides, brands like Intel and Microsoft have joined the Enterprise Ethereum Alliance, which is a consortium of businesses that want to use Ethereum's innovative technology to develop new services. The institutional adoption of Ethereum could trigger a price increase.
---
Ethereum investors are optimistic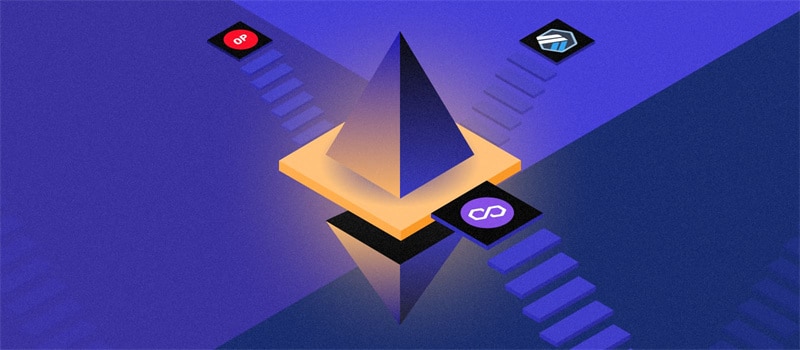 A series of factors impact Ethereum's price, and it's crucial to consider them when planning to add the cryptocurrency to your portfolio. Media and news exposure are among the leading factors that impact Ethereum's value.
Even if most investors believe this is the ideal moment to purchase Ethereum, the best moment for you to buy cryptocurrencies is debatable. What we can tell for sure is that Ethereum has plenty of positive media exposure, especially due to its latest upgrades.
Even if the impact of the Merge and Shanghai wasn't reflected in the token's price, the global perception of the blockchain is good, which will trigger value spikes in the future.
When it comes to the best way to approach Ethereum investments, it highly depends on what your purposes are. Define what kind of investor you are, so you can figure out what strategy works best for you.
While Ethereum still has a long road to reach its all-time high from November 2021, the market conditions point to value growth. 2023 has started on a positive note, and buying the cryptocurrency while it's still at an affordable price might be a smart move.
The truth is that Ethereum remains a great long-term bet if you want to diversify your portfolio with digital currencies.