What is a QSFP Module?
QSFP modules are high-density, low-power, small form factor pluggable (QSFP) transceiver modules for 40 Gbps data links. QSFP module is the latest and most advanced solution to the ever increasing bandwidth demand.
It has been designed to be used with 40Gbps Ethernet network connections and is a perfect fit for data centers that need higher bandwidth and lower latency.
---
Types of QSFP Modules
QSFP modules are fiber optic transceivers that are used in data center and telecom networks. They are one of the most popular and widely used form of transceiver in the industry.
There are 2 different types of QSFP factors namely, 40g qsfp+, 100g qsfp28. 40 qsfp+ including qsfp sr4,  qsfp lr4, qsfp er4, qsfp zr4 and etc. The main difference between these modules is the transmission distance and the transmitted signal wavelength. This makes them applicable to different scenarios.
QSFP-40G-SR4 is often used in data center and enterprise core layer and distribution layer. QSFP-40G-LR4 is often used in campus networks. QSFP-40G-ER4 is often used in data center interconnection. As the transmission distance increases, the price of the optical module will also become expensive.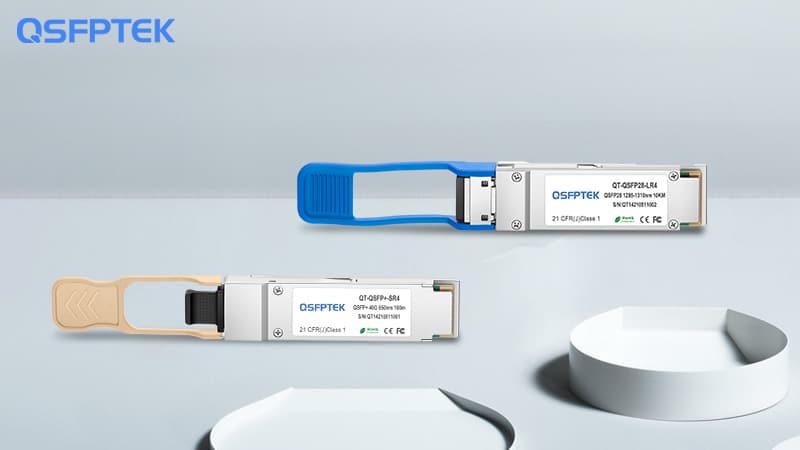 ---
What is a qsfp 40gbase sr4 Transceiver?
The QSFP+ 40GBASE-SR4 is a high-speed, low power consumption 40 Gigabit Ethernet transceiver module.
It is compliant with the IEEE802.3ae standard and uses MTP-12 connector.
The QSFP+ 40GBASE-SR4 can be used in applications such as data center, storage area networks (SANs), and enterprise networks.
The benefits of the QSFP+ 40GBASE-SR4 are that it has lower power consumption, a reduced cost per bit, and improved performance when compared to previous generations of 10 Gigabit Ethernet modules.
It supports the IEEE 802.3ba 40GBASE-SR4 standard, which can support data rates of up to 10 Gbps per lane. The QSFP+ connector transmits four lanes of 10Gbit/s Ethernet over multimode fiber optic cable at distances up to 100 meters with 850nm lasers (over OM4).
---
Transceivers and QSFP Modules in DCI-compliant Data Centers!
The data center is the most important part of a company's IT infrastructure. It is the computer room where all the servers are stored and where all of the company's data is processed. The data center must be maintained at an optimal temperature and humidity to ensure that the servers function properly.
It also needs to be monitored for power spikes, cooling malfunctions, and other potential problems. Transceivers are a vital component of data center infrastructure as they help with the transmission of data. They are used in LANs and SANs.
The 40GBASE-SR4, 4x10GBASE-SR4, and distribution layer are all part of the DCI specification. The 40GBASE-SR4 is a short range transceiver module with a maximum distance of 100m.
The 4x10GBASE-SR4 is an optical module that can be used to extend the distance between two 10Gbps ports up to 300m. The distribution layer is where you will find the wiring for all your modules, including power cables, signal cables.
---
The Benefits of Using QSFP Modules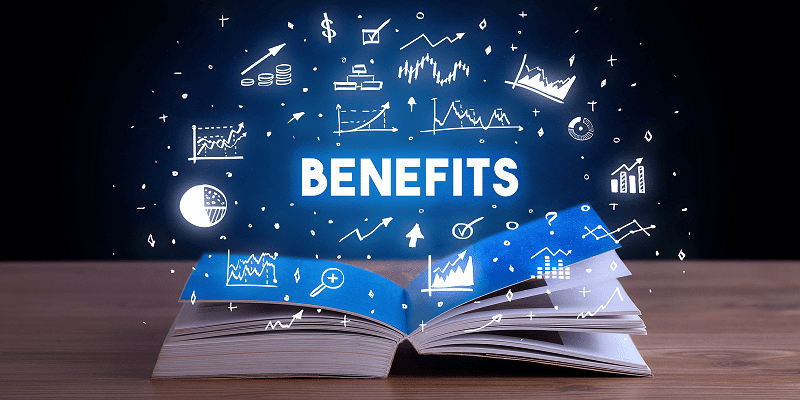 QSFP modules are one of the most popular choices for data center and rack-mounting applications. Here are a few benefits of using QSFP modules:
Wide application: QSFP modules can be applied in different fields, such as data center, high-speed transmission and storage networks and so on.
Low cost: Compared with other types of connectors, QSFP modules have low cost.
High speed: When compared with other types of connectors, QSFP modules have better transmission speed.
Low power consumption: Compared to other types of connectors, the power consumption is relatively low.
---
QSFPETK a china optical module manufacturer
QSFPTEK has been focusing on producing and selling optical modules for eleven years. Our factory covers an area of more than 5000 square meters and has our own laboratory.
Our optical module product model is very rich, and the price is very competitive. We focus on serving SMB customers, if you are interested, please feel free to contact us.