After emptying Recycle Bin, it is universal to worry about losing the files forever. Wondershare Recoverit helps recover deleted files from Recycle Bin.
Accidentally deleting files can be a nightmare. Luckily, the Recycle Bin stores all of your recently deleted files. It also allows you to restore them quickly. However, sometimes you accidentally empty Recycle Bin due to mistakes or viruses that invade your computer. Once this happens, the files usually cannot be found anywhere.
You might think that these files are "permanently deleted." Thankfully, there is still a solution.
This article will explore the functions and limitations of the Recycle Bin and introduce the beauty of Wondershare Recoverit. With this tool, you can recover files from the Recycle Bin even after it is emptied.
---
Part I. Limitations of Built-In Recycle Bin Recovery Options
The Recycle Bin works like a digital trashcan as it temporarily stores files for recovery. The files will only be permanently deleted when the bin is emptied. Files may end up in the Recycle Bin due to viruses or accidental deletion while freeing up storage space. Third-party software that identifies large folders or files may also contribute to accidental deletions. Luckily, the Recycle Bin enables easy restoration of mistakenly deleted data.
However, as mentioned earlier, once you empty the Recycle Bin, there would generally be no way to recover the deleted files. That is one major limitation of the built-in Recycle Bin. It only allows you to recover files stored in it. Once the Recycle Bin has been emptied, its recovery option no longer allows you to restore data.
As such, relying solely on the built-in recovery option of Recycle Bin runs the risk of permanent file loss. This is where third-party apps like Wondershare Recoverit come into the picture. With the help of this application, there may still be a chance to recover files even after being removed from the Recycle Bin itself. This way, you won't have to worry about permanent file loss again.
---
Part II. How To Recover Data in the Recycle Bin
Before anything else, this section will detail the steps about how to recover deleted files from Recycle Bin before it become empty. This is so you may have a clearer picture of how the Recycle Bin works. After all, deleting files from your main folders will not immediately remove the files from your computer. Here are the easy steps for recovering data from the Recycle Bin.
Step 1. Open the Recycle Bin on your computer. Usually, it locates on the Desktop. For macOS users, it is called Trash and locates on the right-most side of the Dock.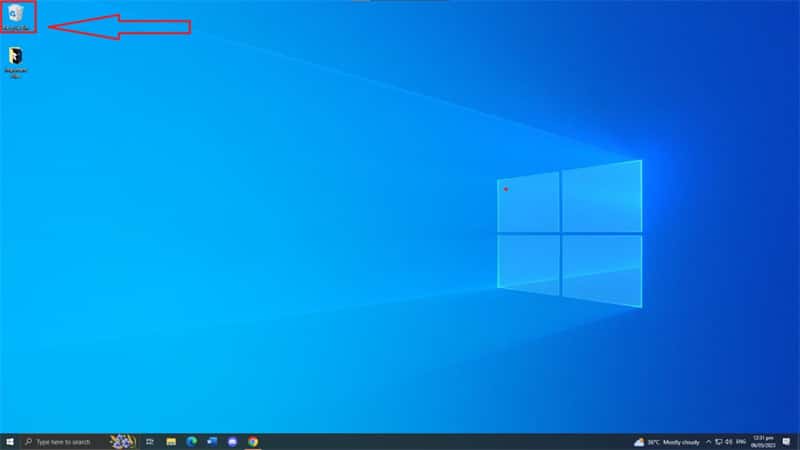 Step 2. You should be able to see your recently deleted files. Right-click the files you want to restore. In this case, the file "cute dog.jpg" will be restored. Once you see the pop-up menu, click Restore.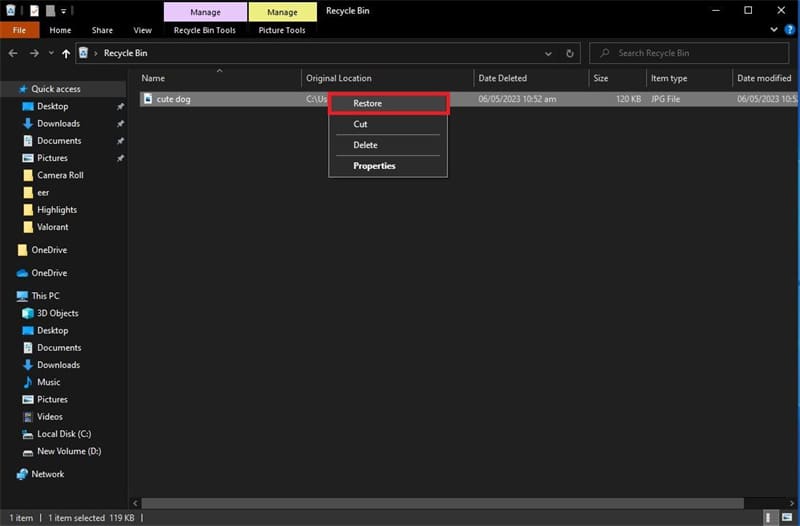 Step 3. Your file should be restored to its original location and be accessible once again.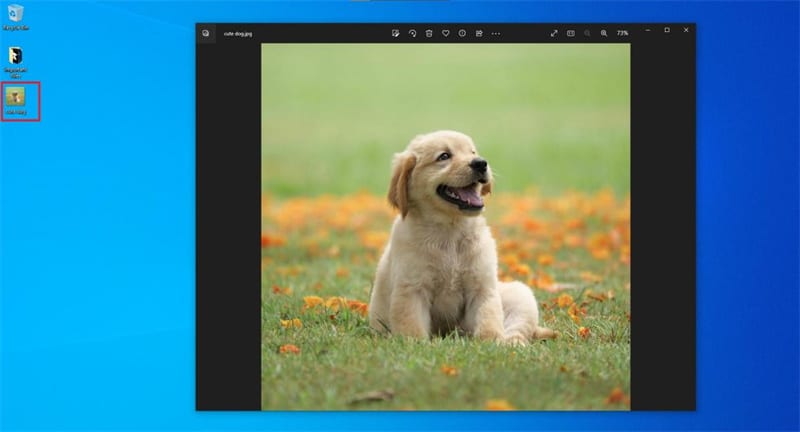 The steps above show how you can restore files from the Recycle Bin. However, what happens next if you empty the Recycle Bin? How will you be able to recover those files? Continue browsing through the following section to learn how to do these with Recoverit.
---
Part III. Recovering Files After Emptying Recycle Bin With Wondershare Recoverit
When recovering files after emptying the Recycle Bin or when the built-in recovery options fail, Wondershare Recoverit is your go-to solution. It is a powerful and user-friendly data recovery software designed to help you restore deleted files, even when removed from the Recycle Bin. It can also help you to recover deleted files from external storage and more. This way, you won't have to worry about permanent data loss again.
Recoverit boasts an array of advanced features, making it a top choice for users who want to ensure their data is safe and recoverable.
Key Features
Comprehensive Data Recovery: Recoverit can restore a wide range of file types, including documents, photos, videos, audio files, emails, and more.
Deep Scan: The software uses advanced deep scanning algorithms to search your storage device for lost or deleted files thoroughly.
User-Friendly Interface: Recoverit features an intuitive and easy-to-navigate interface, making it simple for users of all skill levels to recover their data.
Preview Function: Users can preview recoverable files before restoring them, ensuring they recover the correct files and avoid unnecessary data restoration.
Multiple Device Support: Recoverit can recover data from various storage devices such as hard drives, external drives, USB flash drives, SD cards, and more.
High Recovery Rate: The software boasts a high success rate in recovering lost or deleted files, making it a reliable solution for data recovery.
Data Recovery in Various Scenarios: Recoverit can handle data loss situations like accidental deletion, formatting, system crashes, virus attacks, and other common scenarios.
Selective Recovery: Users can choose specific files or folders to recover, allowing for a more efficient and focused recovery process.
Compatibility: Recoverit supports Windows and Mac operating systems, catering to a wide range of users.
---
How To Recover Data After Emptying the Recycle Bin
Before anything else, it is essential to note that once you realize you lost your data, do not store new large files on your computer. This is because after files are emptied from the Recycle Bin, they keep in your computer with a temporary file which will be replaced when new data comes in. As such, it's best to act immediately.
Now, to proceed with data recovery from the Recycle Bin, perform the following steps:
Step 1: Install and download Recoverit from the official website by clicking Try It Free or Buy Now.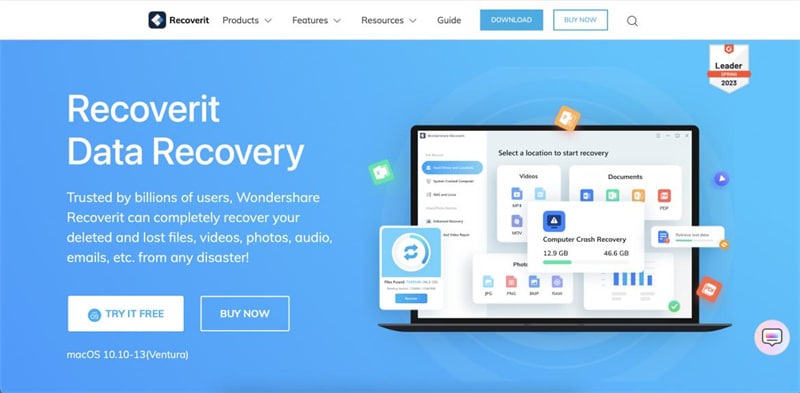 Step 2: Once you have installed Recoverit, open the program. On the homepage of the application, click Recycle Bin.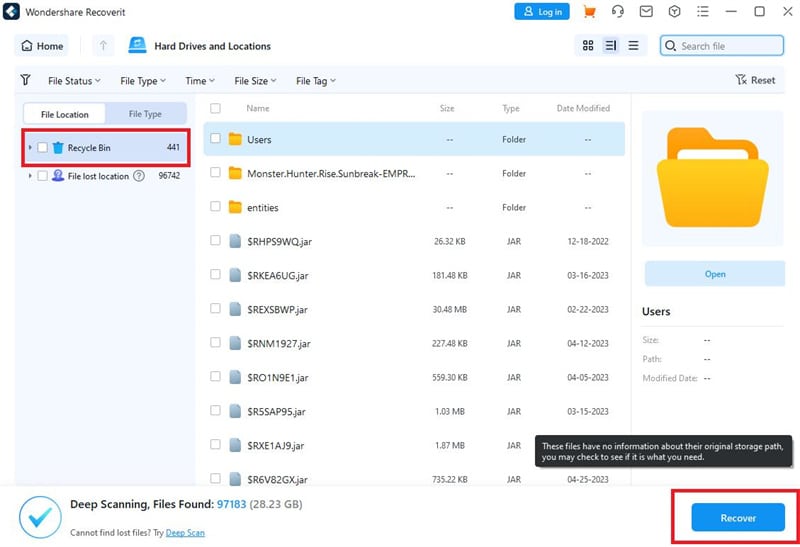 Step 3: You will see that Recoverit will immediately scan your computer. Wait for this process to finish.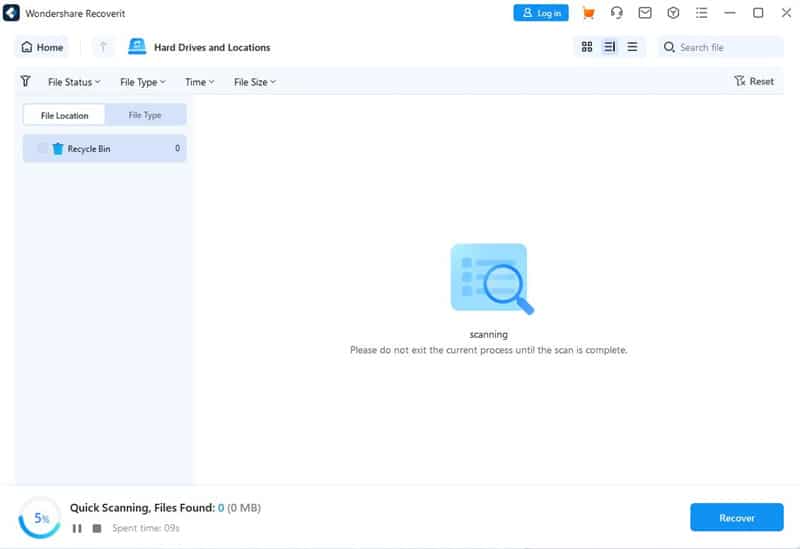 Step 4: Once the process has finished, click the Recycle Bin on the left side of the program. You will see a list of your deleted files. You can preview these files by clicking on them. Once you have seen the files you want, click Restore.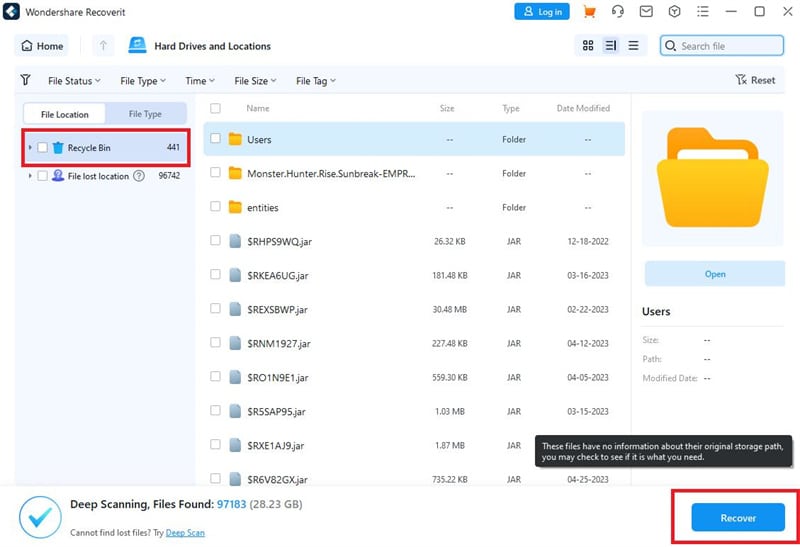 After performing these steps, your files should already be recovered.
---
Conclusion
Computers provide an easy way to store essential files digitally. However, given the risks of accidents and viruses that crawl the Internet today, it is not impossible to lose these. This is why it's vital to use recovery options like the Recycle Bin and other third-party apps like Wondershare's Recoverit.
Recoverit offers a reliable solution for recovering files, whether you need an alternative way to restore data from the Recycle Bin or recover data after they have been deleted from the Recycle Bin. Try out Recoverit today, and never worry about losing data again.