Akin to a shared database, blockchain is an immutable digital ledger that can be used to store information, expedite transactions, and facilitate the tracking of assets.
This promising technology used to be on everyone's lips. With cryptocurrencies making consistent headlines and Bitcoin reaching an all-time high, 2021 had the whole world talking about the blockchain revolution to come. Fast-forward to 2023, and the blockchain hype seems to have receded. But there is more to the story. As divisive as the technology has proven to be, blockchain projects are still going strong.
---
A rough patch for blockchain and crypto advocates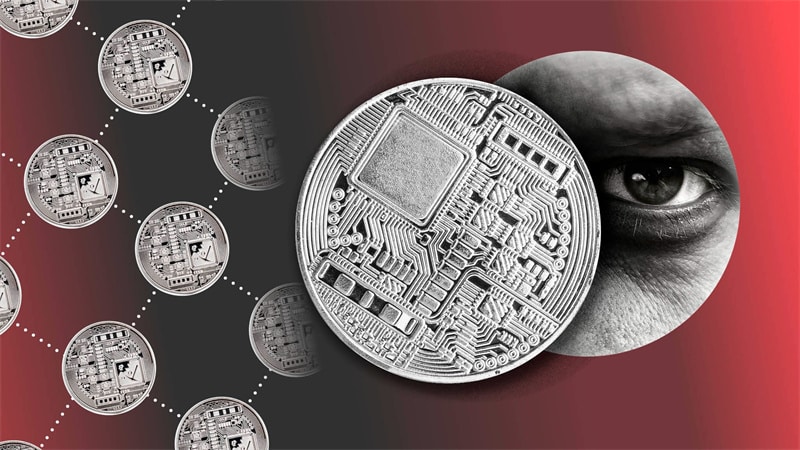 These past few years have taken a toll on crypto enthusiasts. In 2022, the crypto crash crippled the entire industry. Even though this turmoil was long overdue according to financial observers, the crypto market has barely recovered from this tumultuous year. Many digital currencies went down the drain, while even Bitcoin lost half its overall value.
The collapse of the crypto exchange FTX in late 2022 sent more shockwaves throughout the global crypto sphere. A recent lawsuit opposing the SEC to Binance, the world's largest crypto exchange, also generated massive commentary. While a deal was eventually struck between both parties, allowing the company to keep its US customer assets, regulators are increasingly probing the cryptocurrency industry.
Underpinning the very concept of Bitcoin, for both technologies are interconnected, blockchain technology suffered in the public eye from this crypto bloodbath. However, such a massive drop in the crypto market value doesn't mean that its underlying technology is entirely at fault or should be discarded altogether. In fact, many practical applications of blockchain technology have already made their way into several industries.
---
Widespread use of blockchain across the board
Blockchain can offer a secure and seamless means of trading assets and transferring money, which is why some banks rely on blockchain to operate cross-border payments. The adoption of blockchain innovations is also on the rise when it comes to streamlining parts of Wall Street's activities.
Some of the biggest names in the financial sector, such as JPMorgan and Goldman Sachs, are increasingly eyeing digital assets. Goldman Sachs Group Inc. is set to boost the issuance of tokenized securities through its in-house digital-asset platform GS DAP™. As Wall Street spots blockchain opportunities, other behemoths like Fidelity Investments and BlackRock Inc. have recently joined a long list of firms applying for Bitcoin exchange-traded funds.
The retail industry has been equally as proactive with its adoption of blockchain technology. Making up for the lack of a reliable tracking system in the supply chain, blockchain-based systems offer increasing traceability. As opposed to conventional barcode systems, their decentralized nature is less prone to cyberattacks and fraud. Blockchain technology can also help companies tackle logistical issues. For instance, Walmart experimented with this emerging technology by joining forces with blockchain solutions firm DLT Labs to better manage its colossal amount of invoices.
Other retailers have resorted to blockchain platforms to authenticate their products with increasing accuracy. The South African diamond retail giant De Beers has been partnering with the blockchain-based system Tracr to allow both retail organizations and companies making bulk purchases of rough diamonds to check the provenance records of diamonds on a permissioned blockchain platform.
In a luxury industry where authenticity is key, blockchain proves a powerful way to improve transparency while propelling more sustainable and ethical sourcing practices as increasingly eco-conscious consumers can verify the origin of the products they're buying more easily.
---
A game changer in the making that is still in question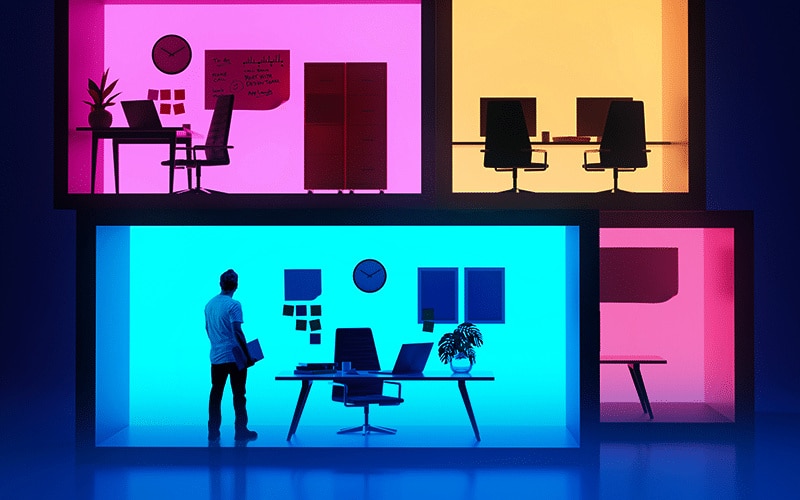 With each passing year, blockchain technology gains more traction among a wide range of industries, from finance to the healthcare and retail sectors. Even governmental entities are looking to tap into the vast potential of this nascent technology. However, some discordant voices can be heard now and then. One of the most influential gaming publishers worldwide, Sega has recently binned all of its blockchain plans. After jumping wholeheartedly on the play-to-earn gaming bandwagon, the company changed its tune in light of many scams and controversies.
Play-to-earn (P2E) gaming was hailed as the new way to go for the online gaming industry since it rewards players with crypto tokens for progressing through levels or completing set tasks. Riding the NFT wave, many P2E platforms popped up on the web in recent years. But Sega is now pulling back from blockchain gaming. Shuji Utsumi, a top executive working for the Japanese company, did not pull his punches, calling play-to-earn games "boring."
In a recent Bloomberg interview, he further wondered what was the point of playing video games if not to have fun. While the publisher may still consider NFT collaborations for its small-scale series, Sega fears that moving to blockchain could potentially devalue its flagship gaming properties.
That being said, the connexion between blockchain and online gaming is far from over yet. A pioneer in cryptocurrencies, the iGaming industry shows no sign of stepping back. Many online casinos, both well-established and new, feature cryptocurrencies like Ethereum and Bitcoin as viable transaction options. Users can also claim crypto bonuses. But the good news is, bonuses do not only benefit the most crypto-savvy gamers.
Better still, top casinos boast no deposit bonuses. Catering to players unwilling to put money on the line, such bonuses allow them to play any casino game of their liking risk-free. No deposit offers can come up as bonus cash to spend on a platform or as free spins rewards. Some websites also allow gamers to exchange loyalty points for bonuses without deposit, leaving them free to explore a platform's catalog. Contrary to many play-to-earn games, casino games like poker, machine slots, and blackjack never go out of style.
---
Conclusion
Is blockchain technology ushering in a new digital era? Despite upheavals in the crypto sphere, this technology is already being put to good use by an increasing number of industries.
Some countries are even looking to establish national blockchain strategies to boost their economic growth, such as Canada toying with the idea of creating a sandbox for entrepreneurs to test their technologies unhindered by the scrutiny of regulatory bodies. While there is a long way to go before global blockchain adoption, the technology is definitely alive and kicking.