On the internet, there are many billions of pictures. How can you prove their origin when using a few of these images in your own or third-party projects?
Searching for images on Google can find duplicates, stolen art, modified material, and more. Can you carefully try to find its source or confirm that it is a genuine image? Or do you require a specialist to carry out that task for you?
You will undoubtedly require the assistance of a professional if you are discussing high-profile legal concerns regarding copyright and other administrative tasks. However, you may use a reverse image search engine regularly.
---
Reverse Image Search: What Is It?
Reverse image search is a method for looking up the source (or sources) from whence a specific image came to be.
You may quickly utilize some of the reverse image search tools to learn more about an image on your device if you're curious about it.
Here are a few scenarios in which reverse image search technologies can be helpful:
To determine whether someone is utilizing your work that is copyrighted without your consent
to locate someone or obtain their online contact information
to determine whether a photo is real
To determine where the picture came from
to recognize bogus news
You may run a reverse picture search on your Android or iPhone smartphone. All you have to do is submit the Image using a web browser (desktop or mobile).
---
Benefits of Reverse Image Search Software
Tools for reverse image searches offer several significant advantages.
The validity of an image can be checked for free.
Save time by not manually checking a social network profile or an image on your smartphone.
Locate photographs with no royalties to use in your work
Use a long-forgotten photo in your loft to identify a location or settlement.
Find out more about objects or goods that aren't labeled.
You don't even have to pay a cent for any of these. A reverse image search tool's ability to show you if someone else is exploiting your photo or piece of art is, in my opinion, one of its most valuable features.
Image stealing is widespread and frequently brutal to stop. Consequently, a tool for learning more about an image is helpful for this type of work.
Check out a few of the top reverse image search tools.
---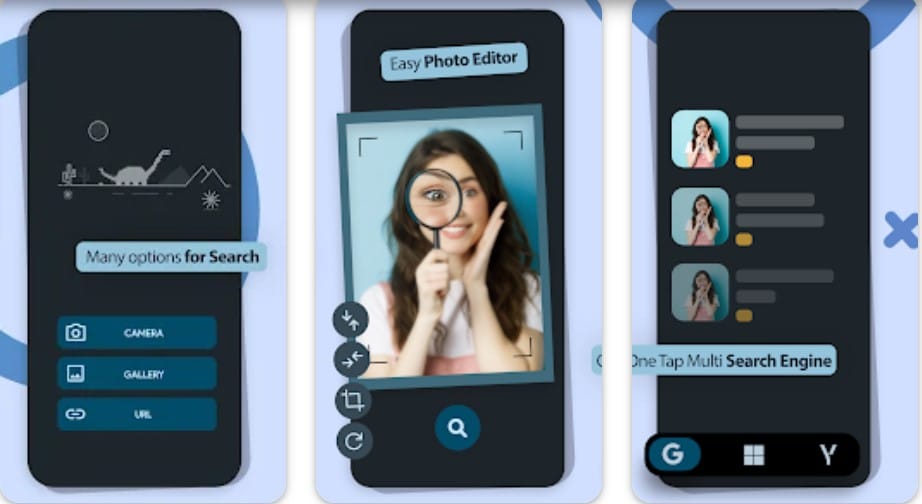 With Reverse Images, you can quickly determine the origin of an image from popular search engines like Bing, Yandex, Google, and Baidu.
The photographs can be entered through image search, local upload, import from Dropbox or Google Drive, URL entry, or camera capture. In addition, you should be aware that Reverse Images can open JPG, JPEG, PNG, and GIF files.
The forever-free subscription has a daily cap on the number of picture searches it allows and is sponsored by ads. Ad-free and with features like advanced picture search, unlimited tool usage, custom filters, search history, and more, the premium plan is available.
Click to Download Reverse Image Search:


---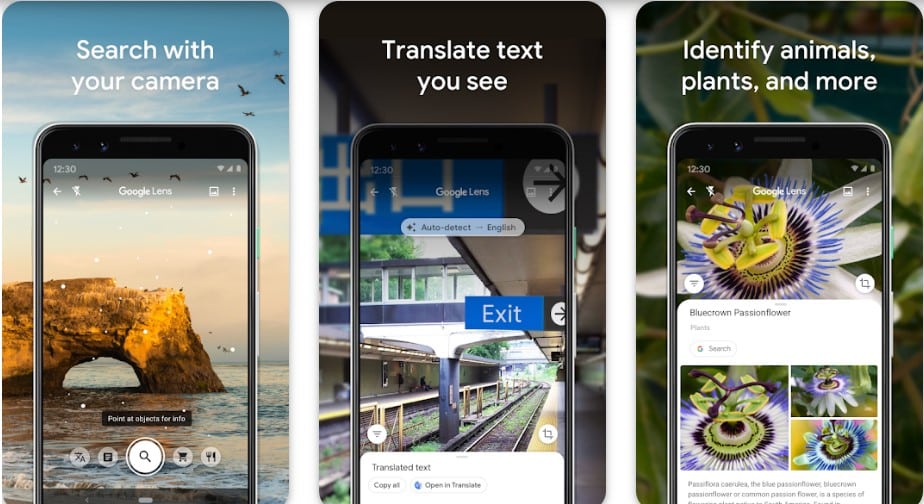 Before being incorporated into Google Photos, Google Lens was only available on the Pixel. Google Lens can now perform Image reverse searches on Android and iOS devices.
Google Lens is accessible as a standalone app for Android. IOS users can access Lens in the Google Photos or Google Search apps by touching the camera icon in the search bar. Open your photo in Google Photos and tap the Lens icon, the second from the right and after the trash can.
Tap the Camera icon in the Google Lens app above the sentence "Search with your camera." When using Google Lens for the first time, you will be asked to choose Open Camera and enable Google the necessary access. After that, point your camera and press the shutter button to start searching.
You can choose from the pictures in your photo collection instead of using your camera. The findings from Google Lens will appear after you tap on an image.
Whatever method you choose, Google's visual search engine will look at the Image and return the most pertinent information. For instance, you will get Google search results if you capture a photo of an uncommon animal or utilize one from your library. Take a picture of a product like a laptop; Google Lens will provide purchase suggestions.
Click to Download Google Lens:


---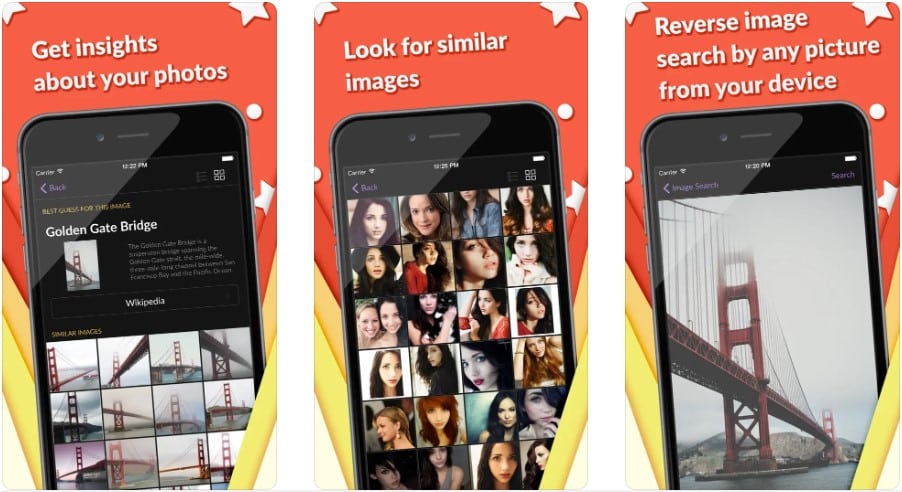 Therefore, you might be wondering where the picture search apps for iOS are on Earth. Finding images on the internet is made easy with the help of Image Search Pro. This application takes advantage of the Google Image Search Engine, just like others I've described.
Entering a keyword is all necessary; Image Search Pro will do the rest. You can use several filters to narrow the search results only to see the desired images. You can also select the image format using a special filter.
Click to Download Image Search Pro:

---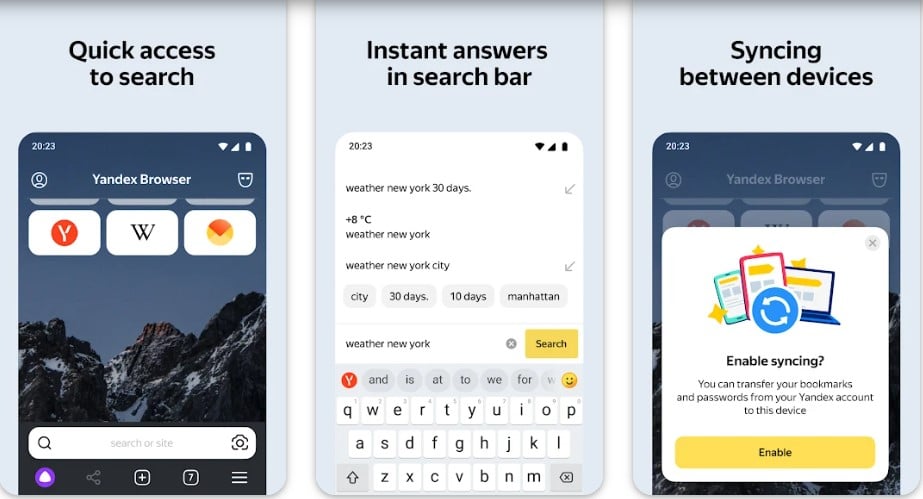 The biggest search engine in Russia, Yandex, similarly has a reverse photo search feature. Yandex Images allows you to upload directly from your computer or enter the Image's URL. Search results can also be filtered by file size (Large, Medium, or Small).
The corporation created this search engine to find duplicate photos. It is a hassle-free reverse image search engine that does not require registration. I am also entirely free, and my work goes well. By right-clicking on an image on practically any website and selecting "search for this image on Yandex," users of the Yandex browser may quickly search that Image.
---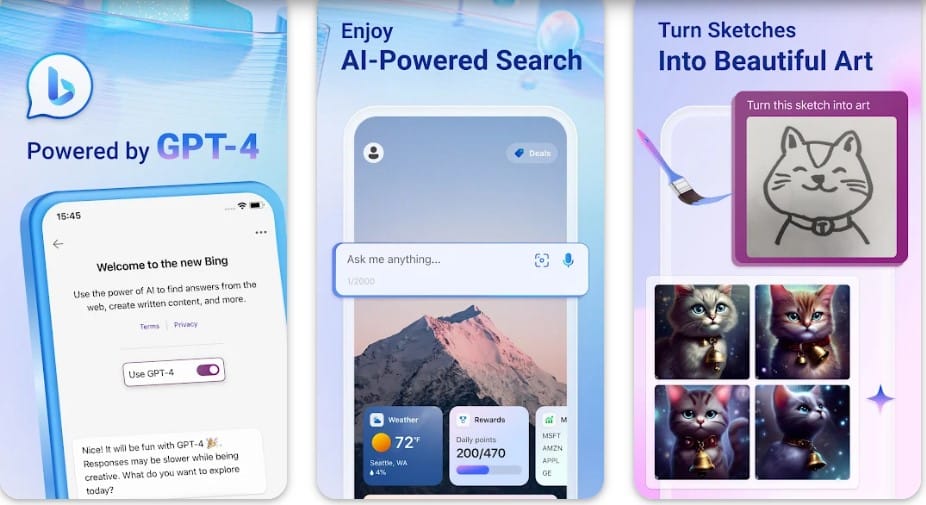 The reverse photo search feature, "Bing Image Match," was introduced by Microsoft's search engine, Bing, in March 2014. Bing will return the relevant search results if the user uploads the Image or adds it via the hyperlink. It is just as straightforward as the rest of its competitors. The search results, however, could have been more pleasing than those from TinEye or Google Images.
Bing also added a reverse picture search feature to its iOS app in 2016. Just capture a photo using the Bing app, and it will find related pictures. Just like that! This app's non-availability in many countries is one of its limitations.
Click to Download Bing Image Match:


---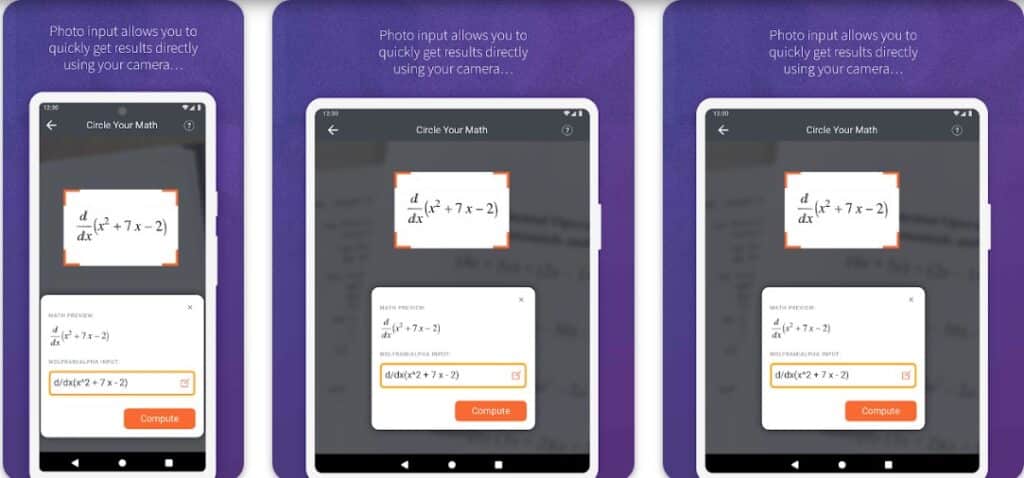 The Wolfram Language Image Identification Project, also known as Image Identify, is an unfinished reverse image search engine that can provide details about the images that you look up on the website. You can use the service to try and identify an image by dragging and dropping it onto the webpage.
It is more exact than some of the alternatives described above because it is still being developed. Still, it does very well with photographs of well-known buildings, celebrities, animals, plants, and other objects. One of the best applications of artificial intelligence is unquestionably Image Identify. I adore how it immediately gives you information on the Image you are searching for. Overall, it is a fantastic reverse search engine for folks who need to learn more about a picture's subject quickly.
Click to Download Image Identify:


---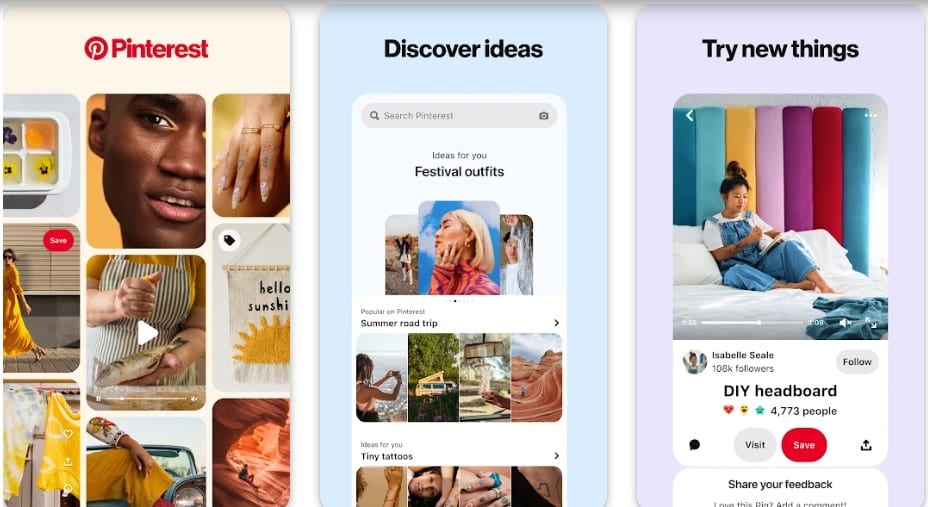 One of the finest and most advanced reverse image technologies ever created is the visual search function on Pinterest. The process, introduced in November 2015, enables you to look for aesthetically comparable photographs (as pins). With this reverse image searching tool, you can zoom inside a given image and drag the zoom tool over a specific section of the Pin to search for it, compared to other reverse image lookup tools in which you were forced to search for the entire Image. You'll immediately receive search results comparable to the concentrated area only.
If you are a frequent Pinterest user, you may find this helpful function when you find something intriguing but need clarification on its name. You may quickly learn more about it by conducting a search using the visual search tool. Both the Android and iOS apps and the web version of the functionality are functional.
Click to Download Pinterest Visual Search Tool:


---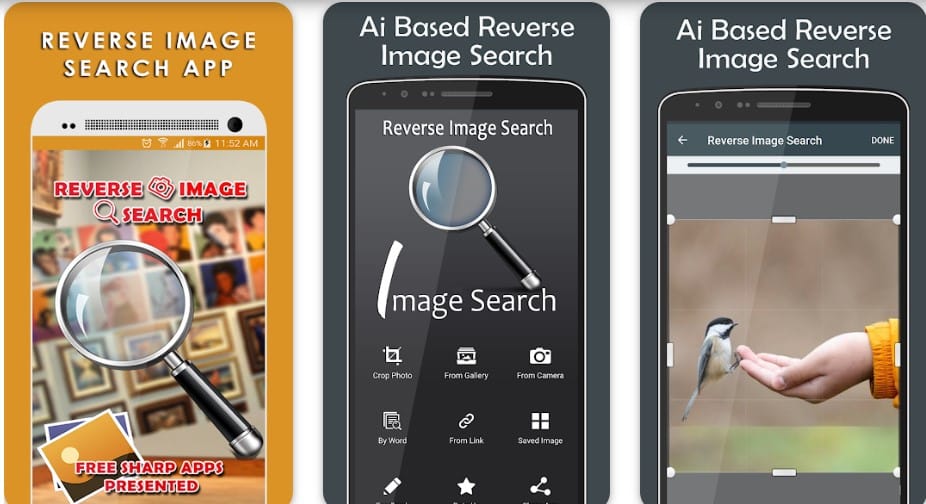 This iOS app for reverse image search is a fantastic substitute for Google Lens. This tool employs three services, producing more accurate results than programs that use one. The picture must be downloaded on your device for Reversee to process it, and this is the only thing that could cause some issues.
The app's free edition gives you access to the fundamental search options and returns Google results for reverse image searches. However, you must subscribe to a Pro membership, which costs $3.99, to search in Bing or Yandex. The premium version enables image editing and resolution and size changes.
---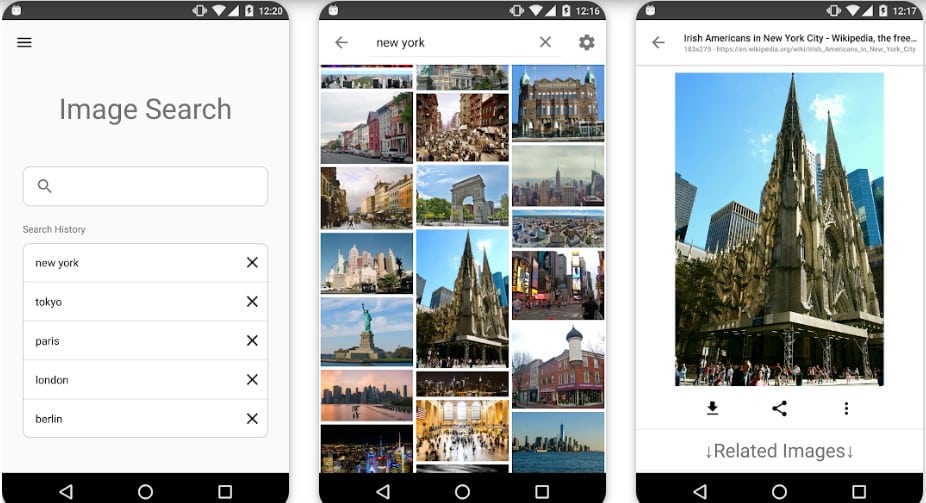 This app, which you can download for free from the Play Store, can assist you in finding suitable photographs simply by entering your search terms. Merely type "New York" into the field provided to see pictures of New York, and presto! The app will immediately show you every Image with the "New York" tag. Even more of them are available in the Related Images section.
You may download the Image or set it as your wallpaper without leaving the application. The share button is conveniently located next to the download button if you enjoy posting intriguing photographs to social media.
The app's creators added a filter so you may eliminate unneeded photographs based on size, color, time, and content type to focus your search and ensure that you only see relevant images.
Click to Download ImageSearchMan- Search Images: 

---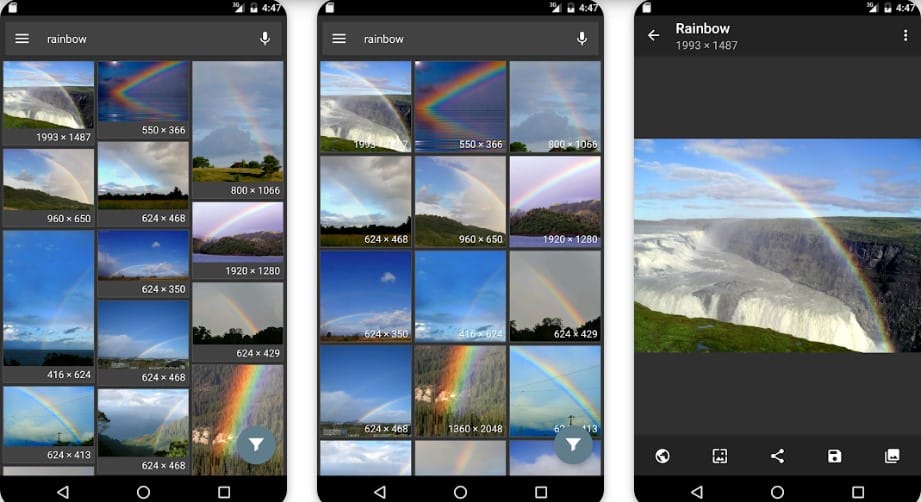 The next app on this list of the top picture search apps is PictPicks, which just got a new name. The features resemble those found in the earlier app, ImageSearchMan.
After downloading the app for free from the Play Store, you can input an inquiry to find the appropriate Image. A section of related photographs is also here to help you provide various options.
The app saves your query history to use any reserved questions later. PictPicks allows you to set contact images from the app UI, unlike the first app on this list. Under each Image you view, there is an option for you to select.
Click to Download PictPicks Image Search: 

---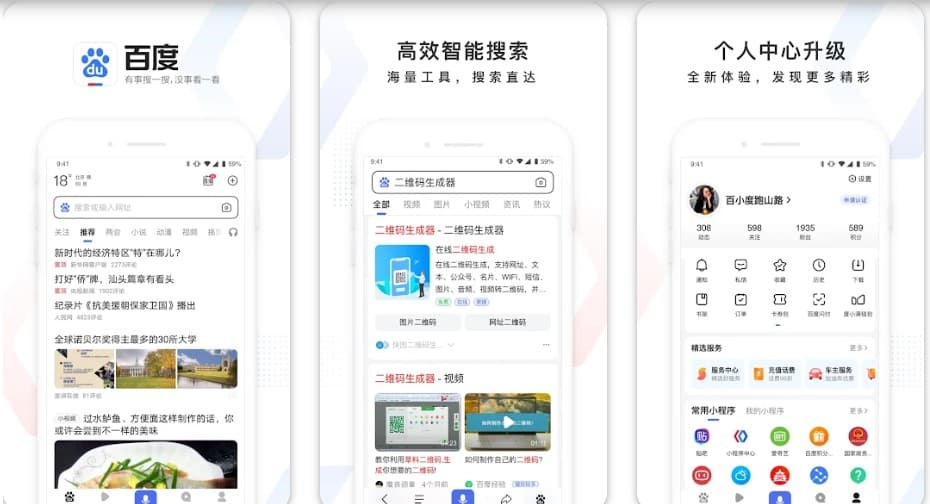 You may already be aware that Google services are unavailable in China. Baidu, a Chinese search engine, now assumes leadership in that area. One of the most significant possibilities is to use Baidu's image search if you are in China or want to look for a picture related to China.
The website allows you to drag an image from your collection, take a picture, or upload one from your computer. You can additionally download the Baidu app to perform a reverse image search if there are any issues with Baidu uploading images from your browser.
Click to Download Baidu Image Search:


---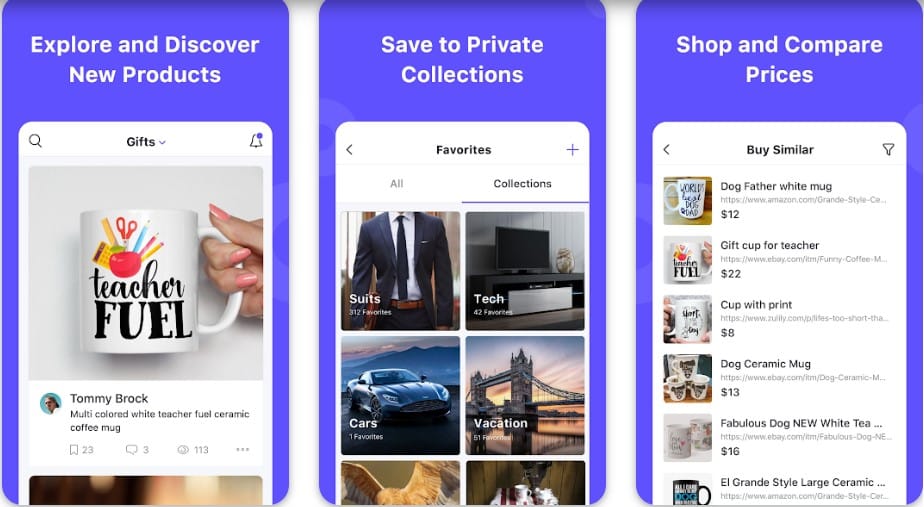 Popular reverse image search software for Android, CamFind, offers many features. You only need to upload a photo, and the program will instantly locate related images that identify the item.
After that, thoroughly review the outcomes. You will have access to associated pictures or videos, a search engine, and the ability to browse similar posts. Additionally, you can design a visual prompt and share the outcomes with others.
---
With a straightforward user interface, Photo Sherlock lets you perform a reverse image search directly from your iPhone's camera; alternatively, you can upload photos from your photo library. After uploading, you can crop the photo to draw attention to a specific area; finally, the app retrieves an image search result from Google or Bing. For a more focused search, Photo Sherlock links to a similar Actor and Face Sherlock for those trying to find someone by face and to a similar Face Sherlock for those trying to
Click to Download Photo Sherlock:


---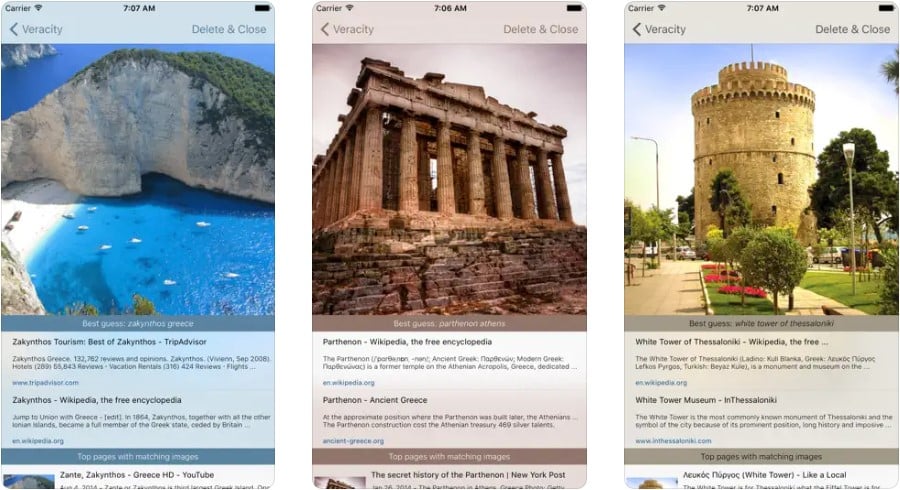 Veracity is an Android app for reverse image searches that offers a user-friendly design that makes the process quick and pleasurable. The program can process images from your Camera Roll or Photo Library. Additionally, it may automatically connect to file-sharing services like Dropbox. The software also has photo editing capabilities, although these are paid features.
Unfortunately, Veracity prevents users from spreading the word about the findings. However, this is the most effective reverse image search program for locating phony photos on social media.
---
15. ImgFinder – Image Search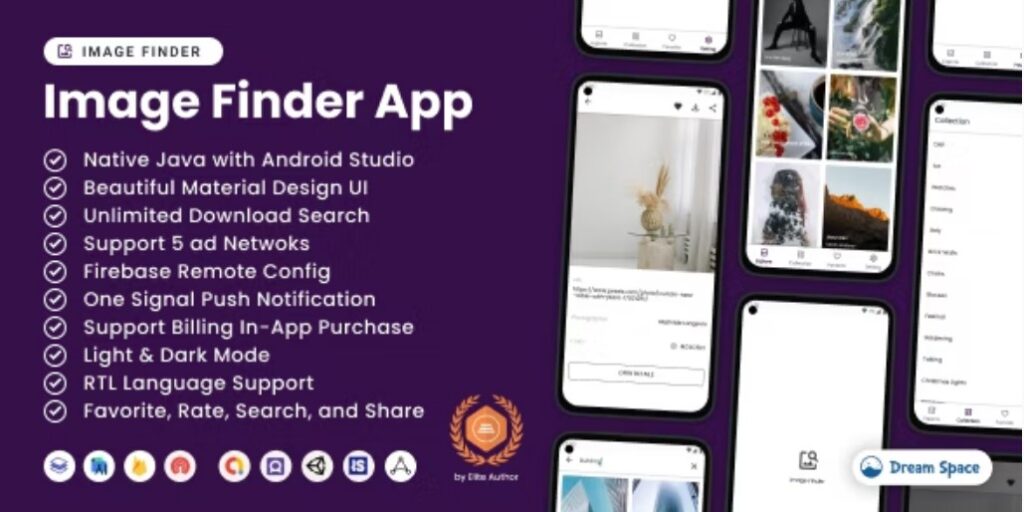 For searching photos from Google, Bing, and Flickr, use the straightforward but efficient ImgFinder Android app. This program, in contrast to the previous one, can browse through three sources and present hundreds of thousands of appropriate photographs on your smartphone screen.
You can find the download option in the top-right corner of the search results screen. Additionally, the interface does feature a filter to assist you in finding only the necessary kinds of photographs.
ImgFinder provides a My Downloads section with all the images you download, unlike most image search tools described here. The inputted queries are always retrievable from the history.
Click to Download ImgFinder- Image Search: 

---
Final Thoughts
Reverse image search tools are widely available. Some cater to businesses, while others provide unrestricted access to a vast library of photographs.
The choices in this article serve the same function, although they do so with varied degrees of efficacy and applicability. Do your research and select the best tool for your needs.