Many people seek odd jobs or take short online surveys to make a few extra dollars each month.
However, you can also supplement your income from home by selling clothes that don't fit you or no longer reflect your style. Doing so is an excellent way to keep your home neat and organized — and make a few extra bucks while you're at it.
Although finding buyers may seem like a lot of effort, nowadays, you can use several apps to sell the items you no longer need effortlessly. So whether you want to get rid of your accessories, clothes, or shoes, there surely is a platform out there to help you make bank this spring cleaning season.
---
4 Top Apps to Sell Your Old Clothes in 2023
However daunting it may seem, becoming a second-hand seller is easier than you think. Long gone are the days when you had to host yard sales or pack up and drive to the nearest concession store. Today, you can simply download an app, upload clear images of your items and wait for potential customers to reach out.
The best thing about eCommerce apps is how versatile they are. They allow you to sell pretty much anything and enable you to keep your payments secure. So, without further ado, here are the most dependable options for 2023.
1. eBay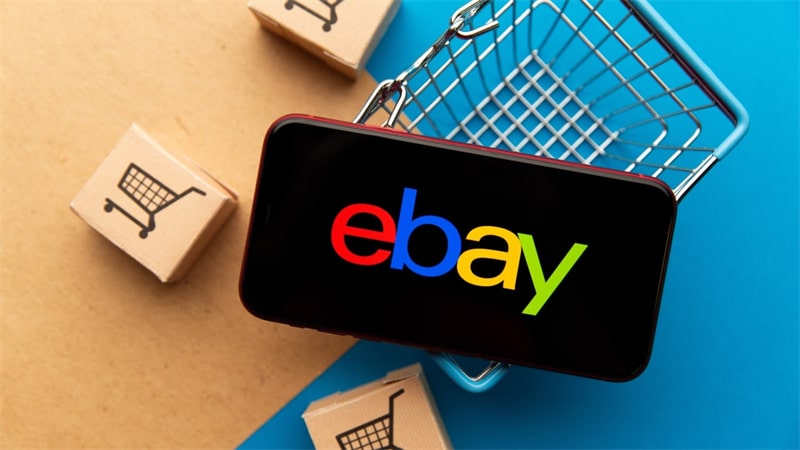 Undoubtedly, eBay has been one of the most widely used eCommerce platforms for a while now. It offers users the option to sell both through fixed-price listings and auctions, with the latter being the more popular choice.
To place an item for sale on eBay, you must first upload at least one clear picture to the site and specify the starting bid and the duration of your auction. Once the auction ends, you must sell the item to the highest bidder. Then, you can collect your earnings through PayPal, Apple Pay, Google Pay, or payment on pickup. You can also take credit or debit if you own a merchant account.
Before you start selling on eBay, it's crucial to read and comprehend their money-back and return policies, which often favor buyers. You should also review their fee structure to determine the cost of listing your item.
2. Poshmark
This fashion-forward eCommerce outlet is perfect for those looking to give their clothing and accessories a second chance at life. In short, it helps users update their closets and pay their bills.
Although you can sell generic brands and fast fashion on the platform, the Poshmark marketplace is primarily for designer items. As a result, you can fetch some good money if you choose to sell high-end items in good condition.
Using Poshmark as a seller is pretty straightforward. All you have to do is Upload clear photos, add an accurate description, and set the price. Remember that the more detailed your product description is, the more likely it is to catch the eye of eager buyers.
Once you make a sale, you can transfer your earnings to your bank account or use them to purchase items on the app. While Poshmark does keep a commission, you'll still receive the majority of your earnings.
3. OfferUp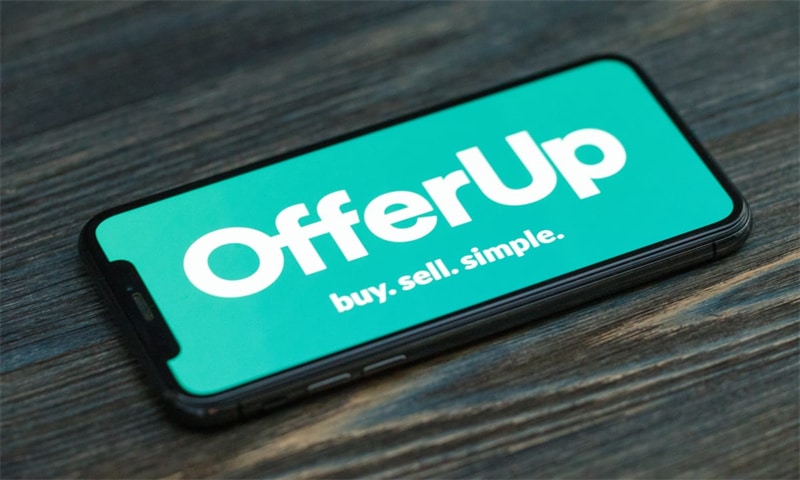 This versatile and user-friendly app is known for its intuitive interface and extensive user base. It facilitates face-to-face transactions and offers commission-free service for buyers and sellers that complete transactions locally and in cash.
However, if your items require shipping, you may incur service fees or shipping costs. This measure helps OfferUp keep up with the cost of managing payments, communication, and shipping for you.
The app provides a messaging system, so you don't have to give out your personal contact information. For enhanced user safety, OfferUp has a network of public community meetup destinations, such as police stations, where buyers and sellers can meet. In addition, it allows buyers to rate sellers, so ensure items are delivered as advertised and leave less room for cams.
4. thredUP
This company claims to be the world's largest online marketplace. It enables users to sell second-hand clothes from top-notch brands without the hassle of creating attractive online listings for their items.
One thing you'll love about thredUP is that they will do nearly all the work for you. Your only homework is to select the items you want to sell, order a free "Clean Out Kit " from them and send it back with your clothes in it.
Upon receiving your stuff, thredUP will inspect each item, take photos, and create listings on the platform. Once your listings are sold, you will receive payment through a prepaid Visa card or PayPal. Alternatively, you have the option to receive a thredUP credit that you can use to purchase items on the selling app.
---
Conclusion
Selling your used clothes doesn't have to be too complicated. These apps will help you get rid of what you don't need and make money quickly. So pick your favorite, and start selling your hand-me-downs online today.