Downloading videos from the internet is an everyday activity that we all do, but downloading videos in high quality and that too with a simple procedure is not everyone's cup of tea. If you look for video downloader tools, you will find a long list of self-proclaimed best tools, and most of them are not worth giving time and try.
Nonetheless, there is something special about the 4K video downloader that attracts users with its easy video downloading from YouTube and many other popular sites. This article will discuss how 4K Video Downloader is one of the best video downloaders in the market right now and points out how to use it.
---
What 4K Video Downloader Offers
This video downloader software is available for free and offers some amazing features for all video lovers. What 4K Video Downloader offers is a suite of tools to download and convert videos.
It downloads videos in MP4, MKV, OGG, MP3, and M4A formats from multiple video streaming sites within a few clicks. There are many things that make the 4K Video Downloader special.
---
You Can Download Videos from All Popular Sites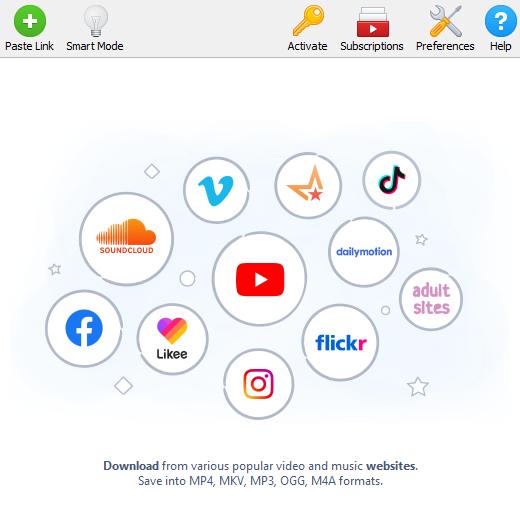 The main feature of this tool is that it supports all major video streaming sites. So, the software not only supports video downloads from YouTube but also from most popular video hosting websites like Vimeo, Likee, SoundCloud, TikTok, Dailymotion, Flickr, Facebook, Metacafe, Instagram, Reddit, and Twitter.
In a nutshell, the 4K Video Downloader is the best solution to your video downloading requirements. And, if you are looking for downloading videos from YouTube, in particular, this is the best YouTube video Downloader.
---
Auto Download with "Subscriptions"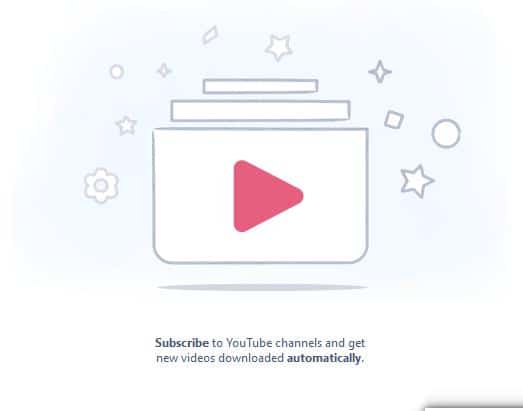 Our favorite feature of the 4K Video Downloader is that it automatically downloads any videos from a YouTube channel in the background and doesn't require any input or decision-making from you. Simply click the subscribe option and add the YouTube channel link in the following window to get started.
That's not all. You get an option to choose if you want to download only new uploads after you have subscribed or all the videos available on the channel. Once you have set your preferences, you will get all videos in no time.
---
Download 360-Degree and 3D Videos
As stated, there are multiple video downloaders in the market, but many of them will bleed out of their lungs to download videos of 1080p or 4K quality. In comparison, the 4K Video Downloader allows users to download 360-degree and 3D videos. However, it depends on the availability of the particular video.
You can choose to download all videos in different formats such as MKV, MP4, OGG, MP3, and M4A.
---
Download Video Subtitles
4K Video Downloader is free, open-source software that makes it easy to download subtitles from YouTube or other streaming media sites. It supports all the major languages, and you can download subtitles that are available along with a video
---
Amazing "Smart Mode"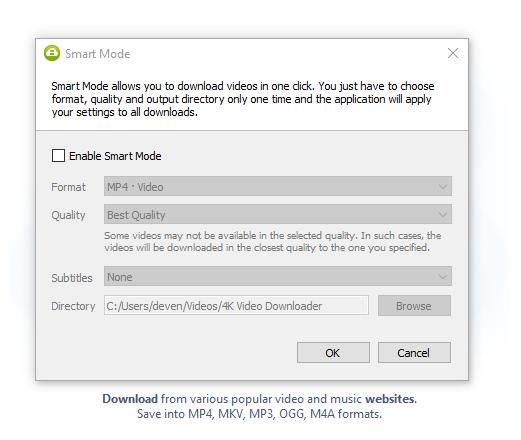 4K Video Downloader lets you save time and effort while automatically applying presets of video quality, format, and output directory. This is possible with its Smart Mode. Here, you need to set format, quality, subtitles, and directory, and then all future video downloads with mode will have the same settings applied.
When you enable Smart Mode, the video quality is automatically set based on one's previous configurations. This saves time and effort because now you don't have to repeatedly configure video quality for each download.
---
Easy to Use and User-Friendly Interface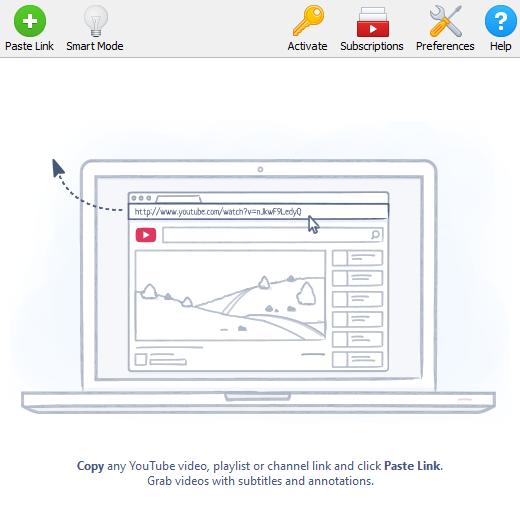 One of the features of the 4K Video Downloader that gets it noticed by users is its clean user interface. Its main window will not fill up until you start downloading your video. We can say that this software boasts the cleanest and most user-friendly interfaces.
All of the major features such as Smart Mode, Paste Link, Subscription, and Preferences are nicely arranged at the top. All you have to do is copy a video link and click on the "Paste Link" option, the link will be pasted automatically, and 4k Downloader will parse the video information to download it.
There are many things we like about the software's easy usability, such as being easy to install, being able to download individual videos, and having the ability to download entire YouTube playlists. We love how simple it makes downloading singles as well. All you have to do is copy the playlist URL and put it in the 4K Downloader.
Thus, we can assure you that this is one of the easiest, fastest, and smartest video downloaders in the market right now. Plus, all basic features are available for free, so you don't have to worry if your downloading requirement is less than 30 videos a day. Let's find out its price and what devices it supports.
---
Pricing and Supporting Devices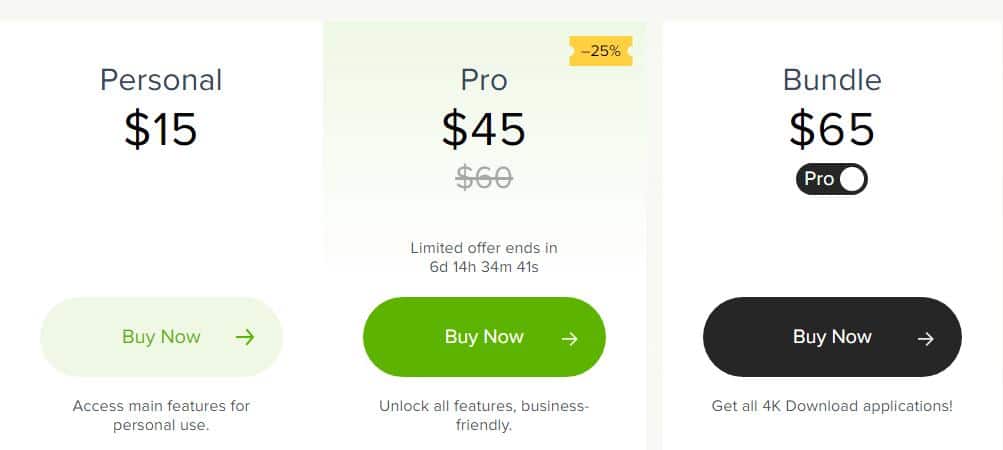 As stated, the program is available for free to download and use the basic functions that are sufficient for many users. However, the free version comes with certain limitations on the number of downloads and several other functions, which can be removed by buying the 4K Downloader Pro version, which costs $15 for personal use and $45 for business-friendly usage.
For free use, 4K Video Downloader doesn't offer a subscription feature that allows automatic downloading of videos from subscribed channels. Plus, free users can download a total of 30 videos per day and ten videos per playlist. It is also not possible to download audios in more than 128 Kbps quality. Other than these functions, everything is available for free.
---
Final Words
4K Video Download is currently the best of all video downloader software. Its features are so far-reaching that it makes it worth trying, and it's free to use. We hope you enjoy this amazing software. Please leave a comment below if you have any feedback.