Earning money from your computer has become increasingly popular nowadays. You can conveniently make money right in the comforts of your own home. Many opportunities exist online, whether for a side hustle or a full-time career.
Some people still don't think it's possible to make money online. You can search for legit options, including networking opportunities, digital marketing, and lead generation. In addition, self-help programs that harness the prosperity of life can help you get started.
Here are some of the best ways to earn money with your computer:
---
1. Sell Digital Goods Online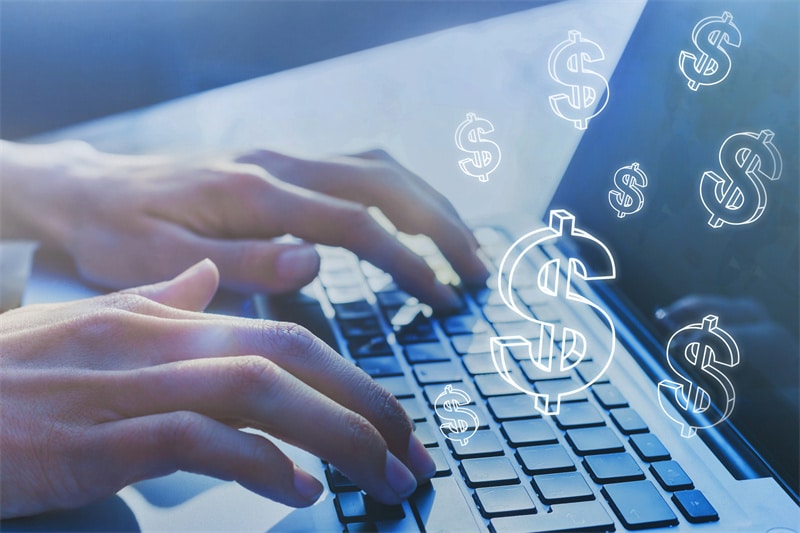 You can sell plenty of digital goods and earn good money from them. It could be ready-to-print worksheets for toddlers, planners, wallpapers, or social media templates. All you must do is use your creativity and practice your digital skills.
What's great about selling digital goods is turning this into a passive income and make money while you sleep. Once you've published your product, you can earn until your products are live. All you need to do is advertise your products and wait for buyers to purchase them. You don't have to work on it continuously.
---
2. Publish An eBook
Publishing an eBook is a good idea if you're into creative writing. You can spend days, weeks, or months writing, editing, and proofreading your book. You can discuss any topic you want. You can even create a fictional book and let your creativity run wild.
Like a digital product, publishing an eBook is also an excellent source of passive income. You can earn every time a customer purchases your product. However, creating one can be extensive as you must polish every page.
Alternatively, you can publish an audiobook. People might need more time to read than listen to an audiobook. You can check out Audiobook Income Academy or similar ones and see if it's ideal. This path can take months to publish. Hence, a guide will put you on track.
---
3. Host An Online Course
Creating an online course is best if you're confident with a particular skill. Hosting an online course lets you share your knowledge with those willing to learn. You can share your techniques, tips, and tricks. You don't have to set up a formal or traditional class; you can do everything online.
There are two ways you can build an online course. You can pre-record yourself and design it as a self-paced course. With pre-recording, you can record a class at your convenience. You can also host a live online class to interact with your students and make it more personal.
While a pre-recorded lesson is more convenient, some students prefer a live session. A schedule keeps your students motivated.
---
4. Start A Blog
If publishing a book seems too intimidating, consider starting a blog. A blog allows you to write articles varying in length. It could range from 500 to 5,000 words, depending on your topic. You can write about any topic and be as creative as possible.
You can earn from affiliate marketing and sponsored content. Your main goal is to achieve a high-traffic reliable blog. It's best to create visibility by establishing credibility in your content. Meanwhile, you can collaborate with companies and bloggers to increase your income.
---
5. Take Online Surveys
A quick way to earn money online is by taking surveys. Plenty of companies host surveys and pay people to take them. Depending on the topic, a survey can take three to twenty minutes. Answering a survey is quick and easy, as there are no right or wrong answers. Voicing your opinion can help you earn money from it.
However, some programs require you to take numerous surveys before you get your payment. Your profile should also match which crowd the company wants its answers from. Earning money can take a while, but it's quick and effortless.
---
6. Start A Dropshipping Business
Running a business is always the ideal way to earn money. You don't have to build a physical store to start your company in this modern age. You can try dropshipping if you want to focus solely on working with your computer. That way, you don't have to handle the shipping but focus on running your business.
Dropshipping is where you sell the product but let the warehouse send the product for you. You don't have to hold the actual product. Also, you don't have to buy an entire inventory but only proceed with every order.
On the other hand, it can get tricky because you cannot see the actual quality of your products. However, it's an efficient way to start a business without buying many items to sell.
---
7. Maximize Social Media
Being a social media influencer is getting popular nowadays. You can let yourself be an internet superstar by just using the internet and a computer. All you have to do is to maximize your social media presence and get plenty of followers to your account.
There are plenty of niches you can use when becoming an influencer. It could be related to sports, art, business, parenting, or cooking. However, being an influencer can be challenging, especially with tough competition. But with consistency and amazing content, you can monetize your presence.
---
8. Start Freelancing
If you have the fantastic skill to share with the world, you can offer them to other businesses. Freelancing is now a career opportunity that lets you earn through every work output. For example, if you're great with digital art, you can get paid for every artwork you produce for a company.
With freelancing, you don't have to sign contracts. You can collaborate with different clients anytime. You can also work on your set hours without following the 9 to 5 pattern. There are plenty of skills you can freelance. It could be writing, video editing, transcribing, digital art, or web building.
---
9. Provide Virtual Assistance
Working as a virtual assistant (VA) offers a more stable way to earn money online. A virtual assistant helps a business owner run their business. It could be handling emails, social media accounts, customer service, or arranging appointments.
Checking out various online job boards can help you find clients to work with. You can work with a local or international client, depending on your comfort.
---
Takeaway
There are plenty of ways you can earn money with your computer. You can run a business online, sell digital goods, or publish a book. You can also try freelancing or applying as a VA if you still want that work-like environment.
But if you want quick and easy schemes, you can always take online surveys during your free time. With a computer's convenience, you can earn without leaving your home.