If you have an Apple Watch, then you have a great companion for your iPhone. Free Apple watch games offer a great way to have fun from the convenience of your small screen. If you're a fan of watchOS games, here are some free games that you will enjoy playing on your Apple smart watch…….
While your Apple watch offers unmatched convenience at checking notifications, receiving calls, sending messages, and tracking your health statistics, it is equally invaluable to accessing ad playing fun games.
Apple watch games are optimized for your smartwatch's small screen. They can be downloaded for free from App Store. That said, here are some free Apple watch games that you will enjoy playing on your device.
---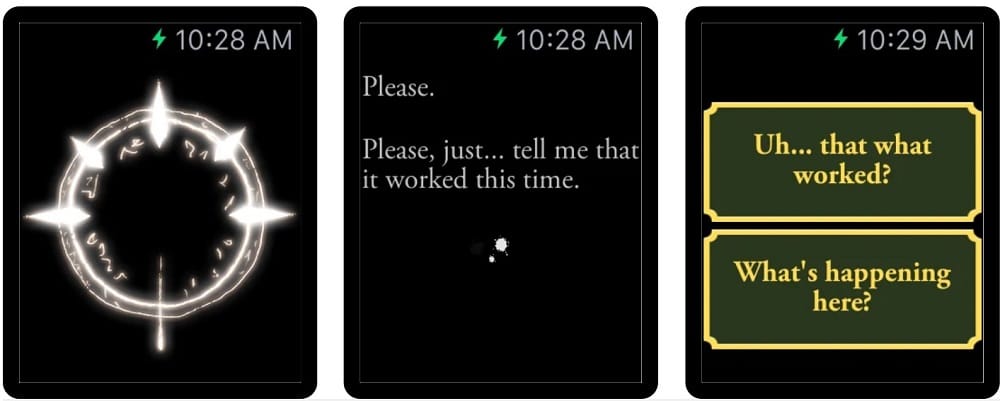 Lifeline 2 is a very engaging Apple watch game that combines real-time storytelling skills and suspense to give players an immersive gaming experience. The game comes with more choices and options to explore than the original Lifeline that took the App Store by storm.
Moreover, it features a very beautiful 28-minute long soundtrack and is also fully optimized for the watchOS 2, thus giving you the best gaming experience on Apple Watch.
---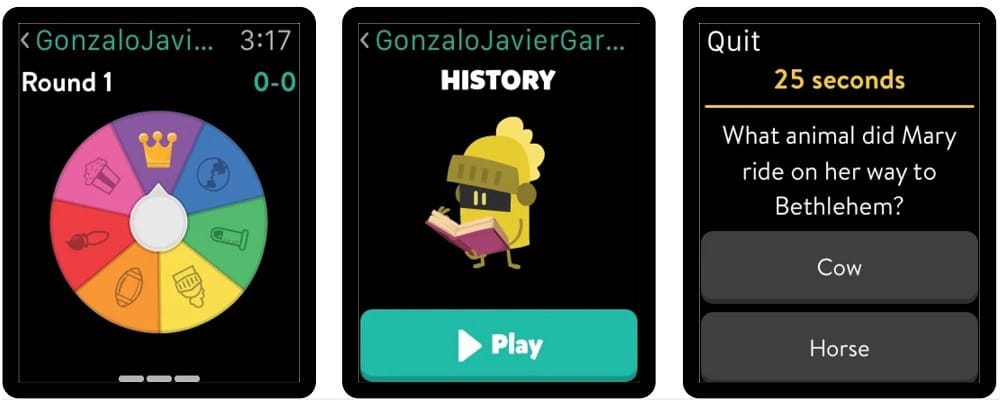 Trivia Crack 5 is another very fun free Apple watch game. The game offers a great way to kill time while waiting for your next meeting or appointment.
Trivia Crack 5 features 1,000s of questions across six categories, including sports, entertainment, science, and geography. You can play solo or compete with friends to see who has the most knowledge about these topics.
---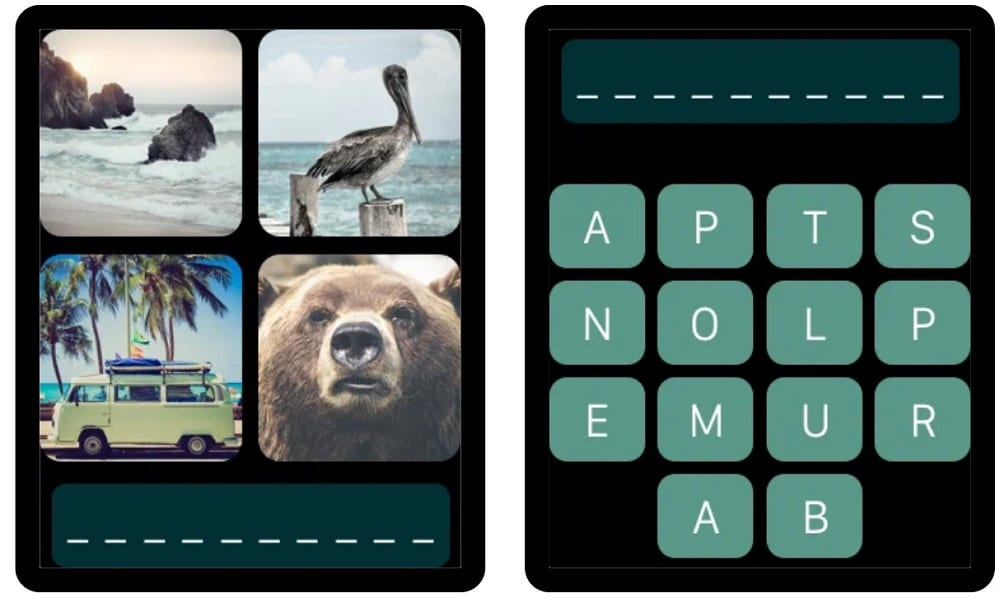 Wordie 4 is a word game that is played with cards. It's a challenging and fun way to test your vocabulary skills. Wordie-4 is a word game with a twist. It's easy to play but can be very challenging to master. You'll have to use the cards in your hand and the letters on the board to form words of different lengths and point values. The longer the word, the more points you'll earn.
The goal of Wordie- 4 is simple; create words using cards and then use them on the board for points. As you form words, they will show up on your screen for everyone else to see. You can also view other players' screens by tapping their tiles on the board.
---

Solitaire -4 is a classic card game played with a single deck of 52 cards. It has been around for centuries and is a popular Apple watch game.
In Solitaire, players must move cards from one pile to another by suit and rank to sort them into four stacked cards. The player can only move a card onto a stack if it is higher or lower than the topmost card.
---

Elevate -4 is an addictive puzzle game that involves moving blocks to create lines of matching colors. And like most free Apple watch games, Elevate 4 is available on App Store. You can download and start playing it on your smartwatch today.
Besides the fun that characterizes its gameplay, Elevate 4 is also crucial in improving your vocabulary, memory, and cognition.
---

Ping Pong – 3 is a simple, addictive game that's free to download on the App Store. The game's object is to keep a ball bouncing off the table and not let it hit the ground. You have two paddles, and you can control both by tapping on either side of your screen.
If you tap and hold, you will see a blue dot appear over your paddle, indicating that it's ready to initialize the game immediately you release your fingers from the screen. The ball will bounce off any surface it touches, so you need to learn how to aim properly to keep it going for as long as possible without letting it hit anything or fall.
---

KOMRAD 3 is an easy-to-learn, hard-to-master retro arcade game about strategy and timing. You control two tanks on the battlefield and must position them so that you can shoot the enemy while avoiding getting shot yourself.
If you're a fan of open world shooter MMO games then Komrad 3 is a great Apple watch game that you should try out.
---
The free version of Vegas Bowling Lite 3 features 3 frame games. The gameplay is set in Vegas casino where some hustlers who had fled the Moribund Vegas Strip are now haunted by Bowling alleys. The game features adjustable curve balls, realistic physics, and up to 4 opponents of increasing difficulty.
The main characters in the game are Doc, Lisa, and Beth. If you're looking for a free Apple watch game to satisfy your hunger for cash, Vegas Bowling Lite 3 is worth trying out.
---

Runeblade -3 offers a unique blend of the best of arcade and RPG game genres.  into one seamless experience. It's filled with beautiful visuals, an epic soundtrack, and a gripping story. In Runeblade, players take on the role of a hero who has been chosen to wield the Runeblade against the forces of darkness.
The Runeblade is said to cut through anything – even death itself. To save their dying world from an eternal night, you must make your way through all six worlds of this dark fantasy kingdom – from the surface lands to the depths below – defeating any enemies that stand in your way and unlocking new skills and abilities as you go from one level to the next.
---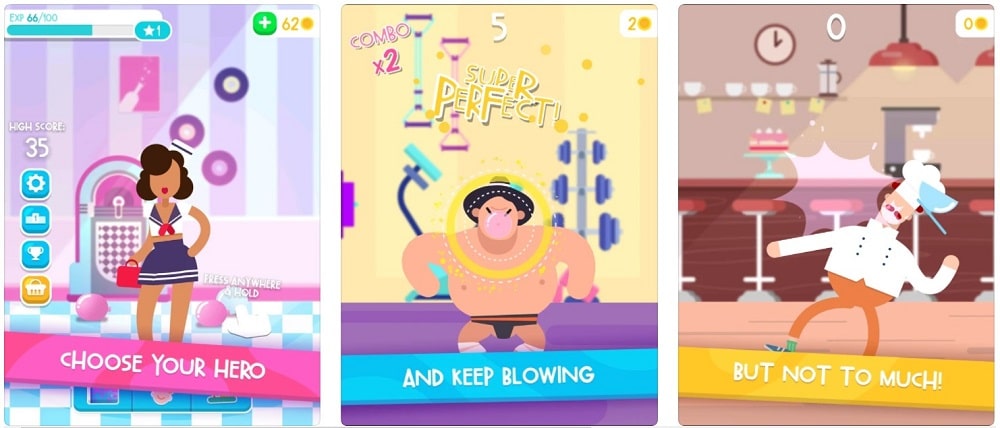 Another fun free Apple watch game that very addictive. If it's you first time playing this game, you may want to check through its short tutorial video to get a quick overview of how it works. That aside, Bubblegum Hero 3 is fun and simple to play. Download it on App Store and start playing for free. You main goal in the game is to pop as many bubbles as possible.
You can also earn points by popping bubbles of the same color or around obstacles such as barriers and bombs. It might seem very elementary at the outset. However, as you proceed through the different levels, the game becomes even more challenging.
---

The Infinity Loop 2 is one of the most challenging Apple watch games. With more than 100 levels to advance through, Infinity Loop 2 will keep you entertained with its very immersive gameplay. In this relaxing puzzle game, your main objective is to create looping patterns.
It involves a lot of thinking; so that all the lines form an enclosure. You'll also be required to uncover a number of meticulously designed shapes as you advance through different game levels.
---

Pocket Bandit is a game about the adventures of a small bandit who has to steal all the gold to get out of prison. The game is divided into three fantasy worlds, each with its own boss. The first world is called Forest, and it's full of friendly animals guarding the gold. The second world is called the Desert, and it's full of unfriendly animals guarding the gold.
And finally, there's the third world called Mountain which is full of unfriendly animals that are guarding the gold. If you are looking for a great way to unwind and let go of stress after a busy day's work, this free Apple watch game is a great option to consider.
---

Dare the Monkey 2 is a free game for Apple Watch. It is a simple and addicting game for players who have a few minutes to spare.
In Dare the Monkey, players have to tap on the screen when the monkey reaches the top of the tree. The player should not tap too soon or too late otherwise, they will lose points.
---

Sudoku 2 is a puzzle game that has been played since the early 20th century. The objective is to fill a 9 x 9 grid with numbers so that each column, each row, and each of the nine 3×3 sub-grids in the main grid contains all of the digits from 1 to 9.
Moreover, the logic number game is also rich with features that make your gaming experience more fun and exciting.
---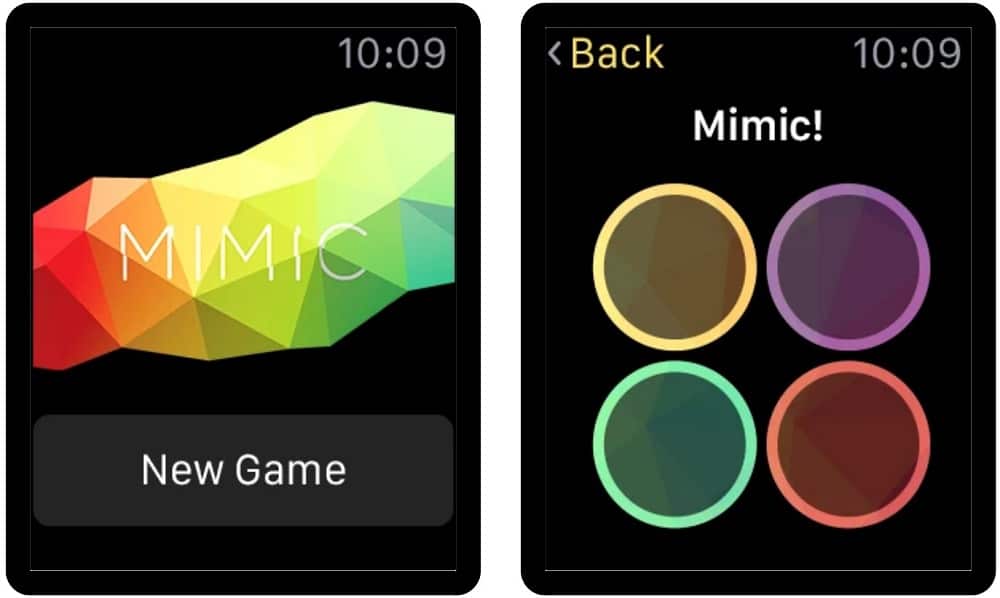 Mimic the Game is a comedy-type new party game that's based on imitating funny faces. It's pretty simple from the beginning to the end. The comedy is in getting friends and family to guess the image you have portrayed. There are 200+ different cartoons, animal photos, and objects to choose from while you crack up with family and friends. There are different game modes to choose from – you can play solo or play with friends for a more fun and immersive gameplay. What's more, the game has a Save feature that allows you to save your funniest faces and share the same on social platforms such as Facebook or Twitter.
---
How to Install Games on an Apple Watch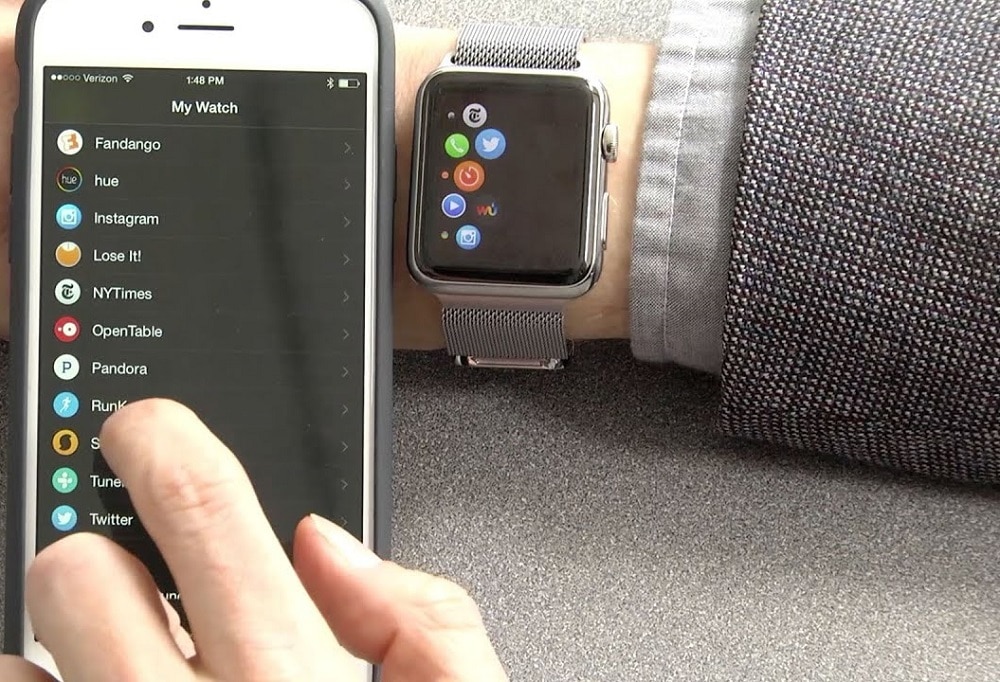 To play games on your Apple watch, first you need to access the games on App Store and then install then on your Apple watch.
Follow these quick summary of the installation steps:
Step 1: Tap to open the Apple Watch App on your iPhone.
Step 2: First you need to disable Automatic App install. To do that, tap on My Watch and then go ahead and tap to open the General tab.
Step 3: After turning off automatic app install, head back to My Watch and then scroll down to the available Apps.
Step 4: Select your favorite game app and tap Install next to it.
---
Conclusion
That marks the end of our comprehensive review of some of the best free Apple Watch games. Compare and contrast each of these games to find your favorite ones.
We have also provided you with detailed steps on how to install games on your Apple Watch. Have fun while playing these games.