Children playing with digital toys need guidance to avoid unwanted content. But video games for kids are not necessarily violent. There are lots of peaceful options.
Our life has radically changed after months of obligatory social distance and all those rules. Has it affected our family in any way? It has, especially our kids. 4-year-olds, 5-year-olds, or bigger guys were locked at home. When in-person socializing is not an option, both children and adults use technology.
You might have heard about addictive players who live in the virtual world. They do nothing, only play and talk about games. As a result, they may have problems with communication, health-related issues like backaches, etc. But it's only a one-sided point of view. Digital fun can be both harmful and useful at the same time.
We've prepared several online games for kids that won't be dangerous in any way. They're two-person (and more), so you can join this fun and see what they do.
---
Protecting Your Kids From Bad Influence
Fun activities make a brighter childhood. But is it appropriate to let little boys and girls dive into digital fun without restrictions? There are lots of aggressive titles with blood, killing, and swearing in chats. Additionally, what if they talk to other people? Strange, violent, and persuasive ones can harm them mentally.
There is a simple solution to get rid of all worries. Namely, be there with your children. Be they toddlers or 10-year-olds, it doesn't matter. Just find time to enjoy digital fun together. You'll learn your babies better, as well as share the same hobby and become closer. But most importantly, you'll unobtrusively control the situation and protect them from unwanted content.
Our list of child-friendly video games for kids offers 5 options that are 100% safe. You can even leave your 7-year-olds (and even smaller ones) alone there. In this way, they will be able to play with long-distance friends. Socializing without a parental guide is also an important ingredient for growing. But remember to set up certain rules. For example, 1-2 hours of virtual time per day, 10 minutes break in-between, etc.
---
Online Games for Kids
3-year-olds and bigger guys will like our picks below. They're browser-based and need no downloading. Besides, you won't buy a license to get access to them. They're all free of charge! Just make sure that your Internet is on and follow the link to launch them. These are the best popular toys to try in 2022: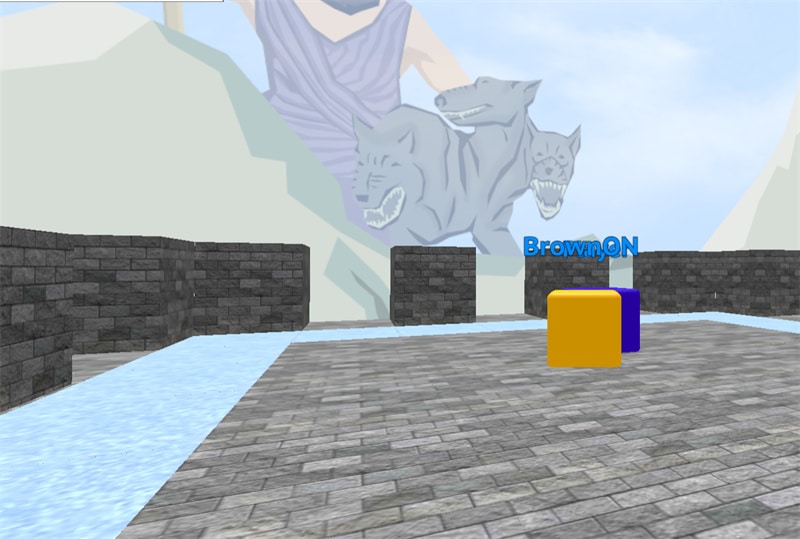 This kid-friendly title is a real challenge. Players become abstract cubes and start a race in a dangerous environment. There are many things that can kill you.
For example, lava areas will burn you alive. Endless abysses will automatically throw you away from the match. Other items are just obstacles. For instance, icy zones will send you sliding. They won't kill you if you learn to use them to your advantage.
The most interesting thing is the competitive element. You're not alone, with other participants trying to outrun you. Everyone's goal is to reach the finish line. And be the first to touch the golden goblet! You'll need WASD to move and Space to jump over dangers.
Only the most skilled users can complete challenging tracks and grab the reward. If you want to enjoy rounds with your family, copy the link to the server. Share it with others and see who makes it to the end faster!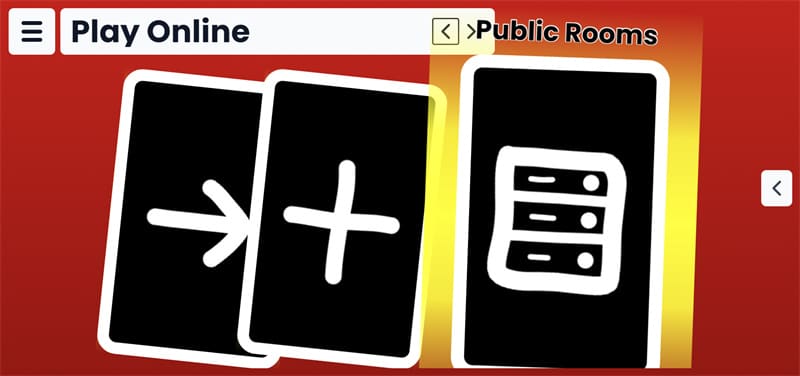 This shedding-type game is known to any kiddie. It's a pleasure to use real cards to enjoy the action. However, it's not always possible to gather together for a party. For example, when your children's pals are miles away. Or when they're sick and can't come because they can infect others. Luckily, this adventure is now available online.
The title offers different opportunities. First of all, you can create a private room meant only for people you know. No one else will have access to it: only those with the code can enter. But if they're busy, find other players. They'll be complete strangers. But it's a great chance for your kid to become friends with them. There is an in-built chat for communication. Join public rooms and do your best to get rid of all cards!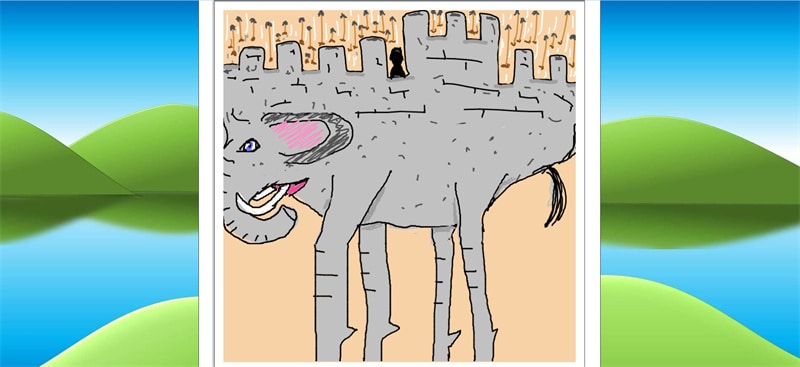 Do you want to do something funny with your preschool kid? Playing a video game dedicated to drawing is a great idea. This title is all about suspense and imagination. The goal is to create a monster: the weirder, the better. But the most challenging task is that each picture is drawn by several users. No one sees the whole thing, only after they finish their part.
The creature may seem very bizarre. For example, the one above looks like an elephant-castle under attack. Come to its website and have a look at other strange beasts! Join any project you like. If there is a lock on them, you'll need to sign in. But some rooms are free without registration! If you want to start a new beast, do it in one click. Just make up a name and draw the first features to launch the process!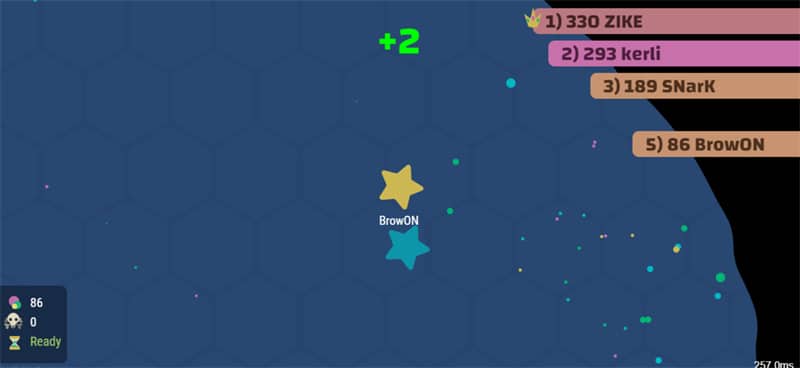 It's not a co-op title. On the contrary, it's all about rivalry. Imagine becoming a simple star in the open space. Floating around, you collect dots and grow. But other participants do the same. Some of them are bigger than you are. They can hurt you, making you lose what you've already collected.
The environment is dangerous, too. You can swim around a small area freely. However, there is a zone that kills at a mere touch. It's black and surrounds the main playground. Stay away from it if you want to survive longer. You'll need your mouse to control the character. Point it in the necessary direction (the star will fly there automatically).
Adjust the settings before you dive in. First of all, make up a name. Secondly, pick your skin. You'll get only a small yellow one at first. Later, however, other colors will be unlocked to try. Enjoy online matches or compete against AI-driven opponents.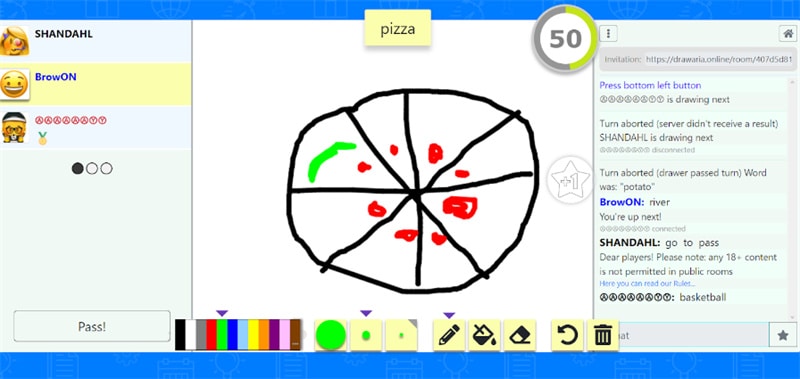 This title is a real gem. It's perfect for 7-year-olds or any other age. Not only is it fun but also educational. Isn't it cool to learn new words and playfully practice their spelling? Here is how it goes:
One person gets a word no one else sees
The player uses tools and talent to draw it
Other participants do their best to guess it
It's turn-based, so everyone gets a chance to become a painter. It's not necessary to be good at it: the crazier, the funnier! Play with friends in person or invite them to join the match online.
---
Summing Up
These online multiplayer games will be suitable for children of any age. 6-year-olds, smaller or bigger: all will enjoy the action. At the same time, you'll be sure that they are safe out there. If your children are small and only start playing, teach them the basic rules. Such as security, right behavior online, etc.
Check out this article with tips for newcomers to the gaming world. And then explain to them the most fundamental things to make sure they're knowledgeable.