Modern video games are a unique combination of functionality, colorful animation, and 3D graphics. In this market, many companies compete with each other that develop a realistic 3d character model that can perform various actions, and interact with other objects on the screen, which provides the user with complete immersion in the gameplay.
The following describes in detail how to create a 3d character model for animating video games, what kinds of figures exist, as well as all stages of work on the design of this intellectual product.
---
What is 3D character modeling?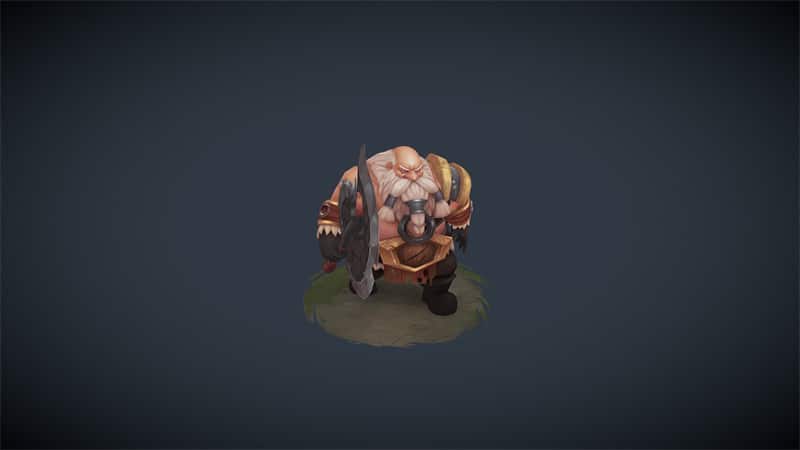 3D character modeling is a complex artwork, which consists in creating a realistic image, or digital sculpture using polygonal vector graphics designs. Such techniques were previously used in the creation of special effects in retail box office films.
Today, such services are available in every game development company that creates an object of modern shape and configuration, which ensures realistic graphics and high quality of the completed game product.
---
Main types of 3D character modeling
3D modeling is a special kind of digital computer art that requires the developer to have certain skills and experience with specialized software. Next, you can get acquainted with the various categories of 3D modeling characters for modern computer games on PC or mobile devices, which are most popular among most players.
Realism
Very popular games, the graphics of which involve the creation of the world, people, objects, and other characters, objects with photographic accuracy about their real appearance and exterior. The quality of such characters depends on the performance of the equipment on which the graphic design is being developed. In case of a successful result, the end user is completely immersed in real 3D graphics, which is no different from a regular video film, with the difference that the player can independently control the gameplay.
Fantasy realism
This genre also implies realistic graphics, but it is complemented by a special image style, which is borrowed from famous animated films. All the characters in the game move, talk, fight, and act completely independently of each other, but the very contours of their faces, and body silhouettes are drawn, and the shadows are superimposed in the form of animation. Thus, a distorted, gaming reality is obtained, which is very popular with millions of gamers around the world.
Animation
One of the most popular types of games among children and teenagers, which can be beautiful remakes of popular cartoons or created by designers from scratch. Cartoons can be stylized as classic digital animation, which has been very popular in recent years, or good old drawn or even improvised puppet cartoons, which can be controlled by the user himself on the screen using a mouse, keyboard, joystick, or touch screen.
Such cartoon games will distract the child from everyday problems and take him into a world of colorful and kind gameplay, and graphic designers will make sure that it is of the highest quality.
---
What tools are available for high-quality 3D modeling?
Professional 3D modeling requires the use of high-tech software tools that allow you to create realistic images and achieve perfect graphics. The following are the most popular software products among 3D designers, which are installed both on the computers of private outsourced developers and in large companies:
3D Max is the most popular product from the world-famous company Autodesk, which is famous for its practicality and versatility. Used by millions of professionals around the world. The tool allows you to develop both a 3D model of any image, including realistic pictures, and create an animation that integrates into the game.
Maya is a lesser-known but also a functional product from the same Autodesk company. Played software is designed to create a digital three-dimensional model of an image invented by the developer, to draw the most accurate details, and also to render in perfect resolution. Unfortunately, the product is highly specialized and cannot be used to create animations and other more complex effects.
ZBrush – software presented by Pixologic, designed to be used by professionals of the highest level with the appropriate specialized education. The platform's interface has various sophisticated tools that allow you to blur contours, apply shadows, create perspectives, and other graphic effects that are not available in similar software.
Blender is a free tool that is ideal for beginner designers.
Daz Studio is a software whose functionality completely repeats Blender, and the development companies are old competitors.
It should be noted that professionals always use only licensed software, which is purchased for perpetual use or rented for a certain period. It costs thousands of dollars, but the result justifies the expectations, and the investment quickly pays off, bringing big profits to the developer.
Some budding outsourced individuals may purchase pirated versions, but such programs tend to come with bugs or in a truncated format that does not give access to all tools, which is why customers are advised not to contact dubious companies, as they will not be able to provide the expected result.
---
How is a character created in 3D modeling?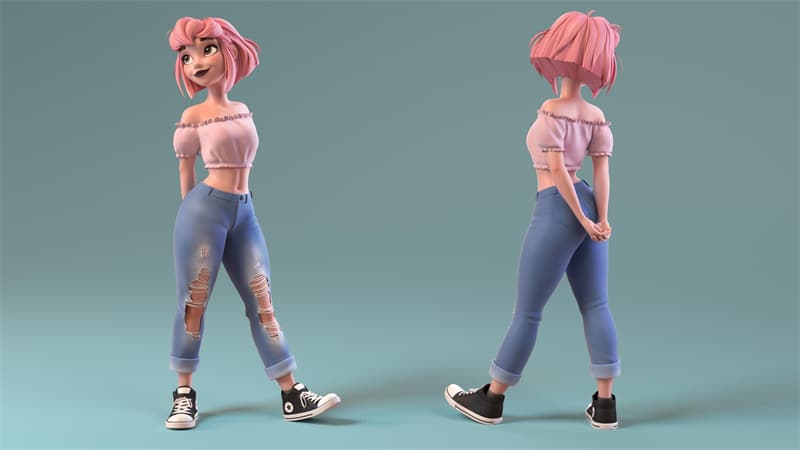 A 3D character, regardless of the detail of its elaboration, or design style, is created by professionals in strict adherence to the following technological map:
Studying the terms of reference from the customer, fixing individual wishes, developing a concept, and drafting options for future digital sculpture.
Blocking details into a single image of the character.
Elaboration of design, and detailing of digital sculpture.
A special design technique is the retopology of the image.
More reliable than the background, the background that will be displayed on the gameplay in the final product.
Textured pictures, superimposition of shadows, shades of the image, clothing, body parts, and other details.
Creation of rigging to provide the effect of character animation with the most realistic movements, which requires special attention from the developer and professionalism.
Character rigging, which is an additional functionality of the animation of the image, when the movement of the image on the screen, and rotation around the axis to complete the sensations of the three-dimensional image, are brought to automatism with the introduction of a special algorithm.
The customer can choose for 3D modeling both a large company and individual developers on outsourcing. However, in both cases, it is recommended to conduct a thorough market analysis, compare the advantages and disadvantages, and study the portfolio and customer reviews of a professional or a team of specialists.