Are you a hardcore gamer of a beginner just getting started? Here are the best free games on Steam that you can enjoy playing during these lean times.
In these hard times when the pandemic is ravaging through communities, jobs lost, and prices for essentials gone through the roof, all a gamer needs is peace of mind and, of course, some free games to kill time. And talking about free video games, what better place to find them than on Steam. In this post, we've put together some of the best free steam games in 2022. Check them out…
---
1. Counter-Strike: Global Offensive (CS: GO)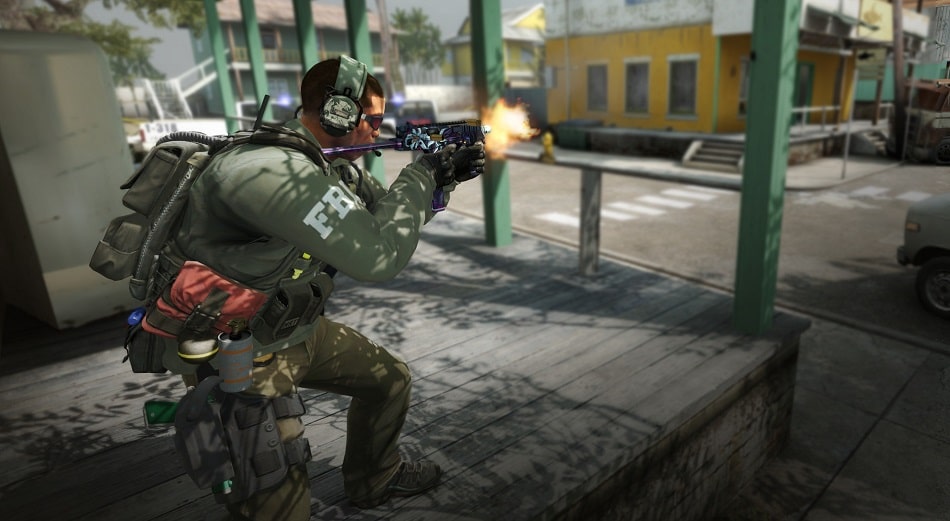 Debuted in 2012, CS: GO is, without a doubt, one of the most popular First Person Shooter (FPS) titles on Steam. The free-to-play game has a massive fan base on popular streaming platforms such as Twitch and Mixer and, of course, eSports. That's attributable to its established core gameplay.  And because it's extremely hardcore and skill-based, players need to change their playstyle to succeed in the game.
The combative and the no-frills nature of CS: GO has made it one of the best free Steam games with a huge and ever-growing fan base. Twitch users are gaining a good number of followers and reputation playing this game. If you are planning to buy Twitch followers to increase your engagements, you may find authentic sources.
Diversification in the gaming industry and competition from modern FPS titles have had a significant toll on CS: GO. To keep up with the trends, the game's developers have made a couple of tweaks and adjustments. For instance, they've modified old maps and introduced new modes to further enrich the game with additional play styles. Another notable downside is the game's poor visual and thematic design when compared to other more modern FPS titles.
---
2. Defense of the Ancient 2 (Dota 2)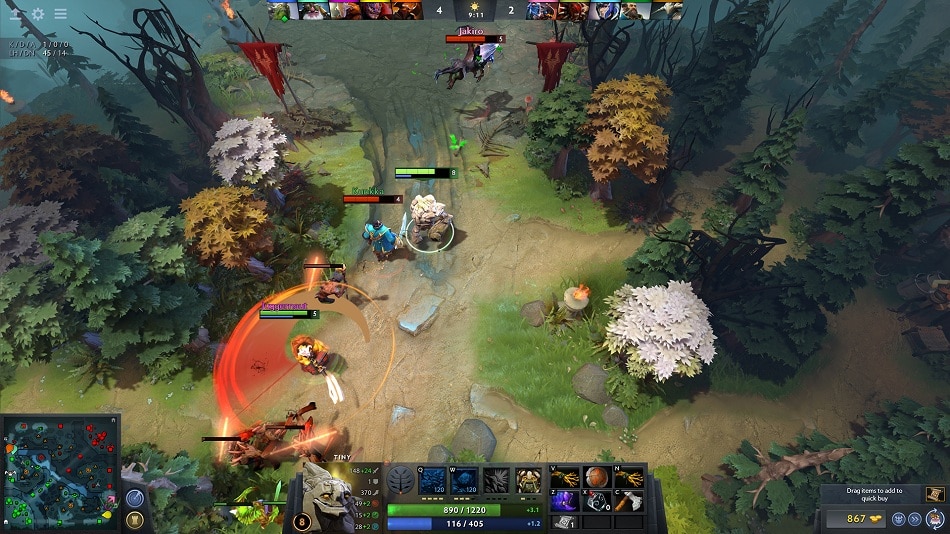 Dota 2 is a free-to-play game that dominated the realm of the multiplayer online battle arena (MOBA) over the past decade until League of Legends graced the scene. Currently, the game is exclusive to Steam.
Among other features, the game supports different play styles and character attributes, not to mention the eclectic roster of 111 playable battlefield Heroes to take to the battlefield.
The combat structure constitutes two teams, Radiant and Dire, each with 5 players and three lanes. Also noteworthy is that each of the teams has an operations base called Stronghold. Dota 2 has a considerably steep learning curve when compared to popular titles such as the League of Legends. If you're a budding player, you've got your work cut out; this free steam game is based purely on skills.
Like all popular free games on Steam, Dota 2 also comes with a couple of downsides. For instance, it lacks the graphical flair of top MOBA titles such as Paragon. Moreover, it lacks alternative play modes available in most modern titles.
---
3. War Thunder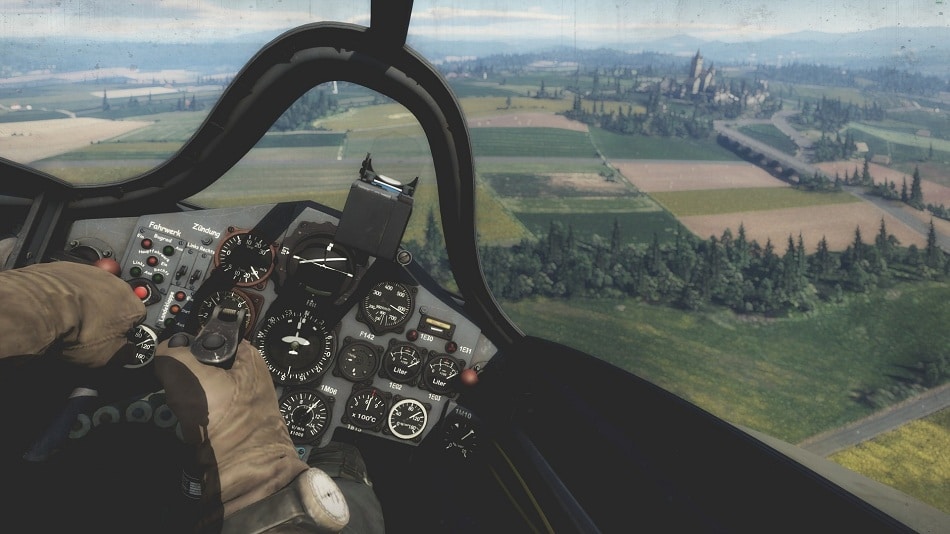 War thunder is a free steam game based on World War II. The MMO military game features 20th-century naval crafts, armored vehicles, and fighter jets, along with ultra-modern combat units. And as you can tell, the free Steam game features air raids as well as land and sea battles. What makes War Thunder so immersive is the seemingly endless shooting and dogfights between tanks and planes.
Players have the option of upgrading their vehicles and warheads if they have to. Its World War II setting and scene rendering, weaponry, and plot are very realistic. What's more, Gaijin Entertainment, the developer of the game, always adds new features every once in a while. If you're looking for something new, something mind-shattering, something immersive in every gameplay, War Thunder is one of the best games on Steam.
---
4. Destiny 2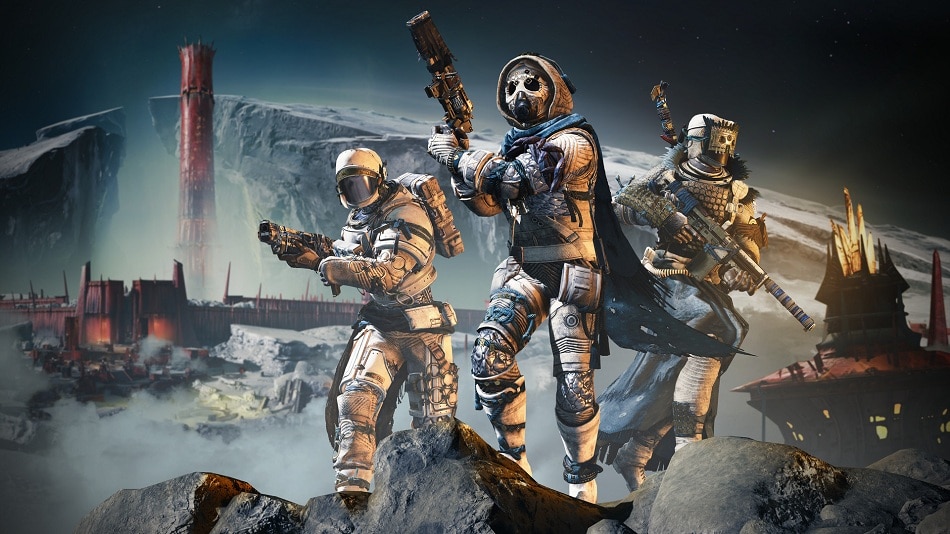 Destiny 2 is a modern first shooter combat game that's based on the mysteries of the solar system. The free Steam game has a cinematic storyline, challenging co-op missions, and of course, a number of PvP modes. Furthermore, gamers can customize their Guardian look by simply collecting a set of unique gears to look at the part and unlock powerful elemental abilities.
The setting is such that you play the part of a Guardian, the defender of humanity's last city in the solar system under siege by villains. The game packs a number of standout features, including multiplayer cooperation, exquisite cut scenes, and smooth character movements.
---
5. Dark Deception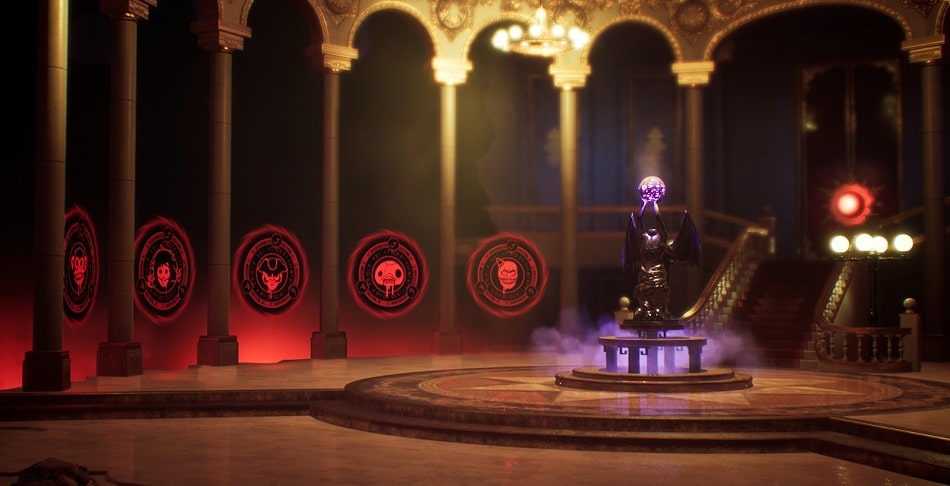 If you love P2P multiplayer horror party games such as Pac-Man, then you'll instantly fall in love with Dark Deception. The game features multiple modes where players take on the role of mortals and monsters from Dark Deception's universe and fight for soul shards in nightmarish mazes. Most of the fighting takes place in long and narrow passageways.
Complex terrains are lacking in the plot, which can be a little disappointing, especially for gamers who love them. The whole idea of the game is to evade the monsters and take chances at the purple soul shards in all 11 levels of the competition. One last thing to note about Dark Deception is that only the first chapter is free. The rest of the chapters are actually premium and are only accessible upon purchase/ subscription.
---
6. Cube Escape: Paradox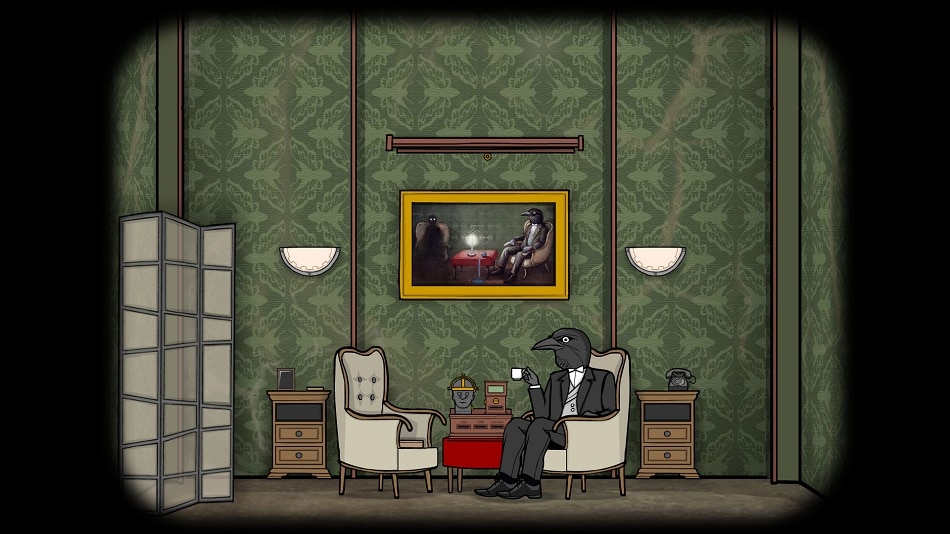 If you love games that exemplify adventure series with detectives and investigations, then Cube Escape: Paradox is for you. The popular decryption game is essentially a classic point-and-click adventure anthology. Players are expected to follow in the footsteps of a mysterious homicide detective, Dale Vandermeer who finds himself drawn into the mysteries of Rusty Lake in the course of investigating the death of one woman.
Apart from Dale, other famous characters in the series include Laura, Mr. Owl, and Mr. Crow. Recently, the series publisher, Rusty Lake, announced all the chapters of the way for the entire Indie series to pass customs. However, gamers still have the option to experience the joy of decryption or their own research works. Moreover, the free Steam game also supports multiple collections that players can try out for themselves.
---
7. Deceit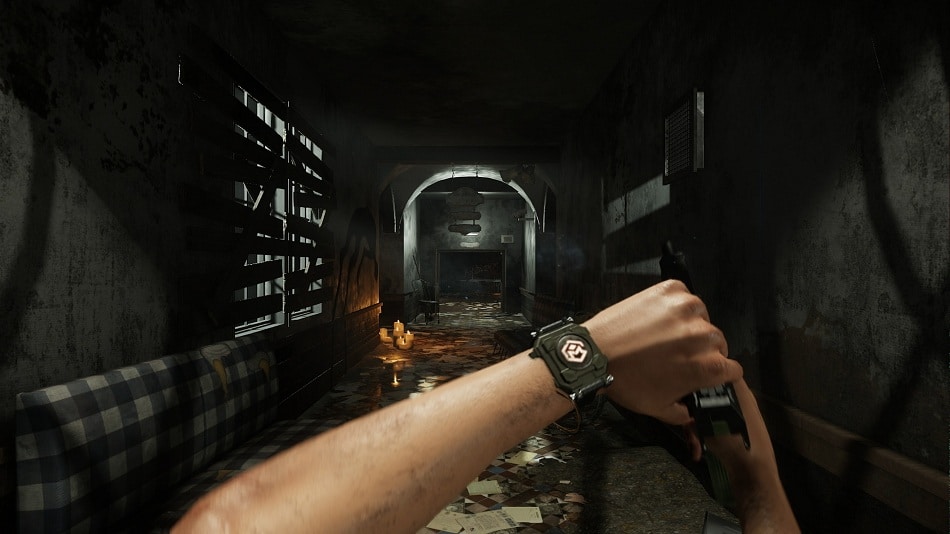 Deceit is an action-filled MOBA that tests the player's instincts at trust and deception. The action-packed first-person shooter has a dark and scary plot similar to that for 'Dawn Kill Chicken'. It involves Innocents fighting to survive the Game Master's deadly virus. As an innocent, your motive is to traverse all the three zones of the map and quickly advance towards the safety hatch exit.
The game is basically a test of Innocents' skill and strategy in collaborating to gather weaponry, secure objectives, and vote out already infected characters in order to boost their odds of survival in the game. In the course of all that, conflicts are bound to erupt amongst the Innocents as each doubts the true intentions of the other. In summary, Deceit offers a blend of strategic gameplay and the frenzy of fast-paced combat, not to mention the psychological mind game of determining who to trust.
---
8. Brawlhalla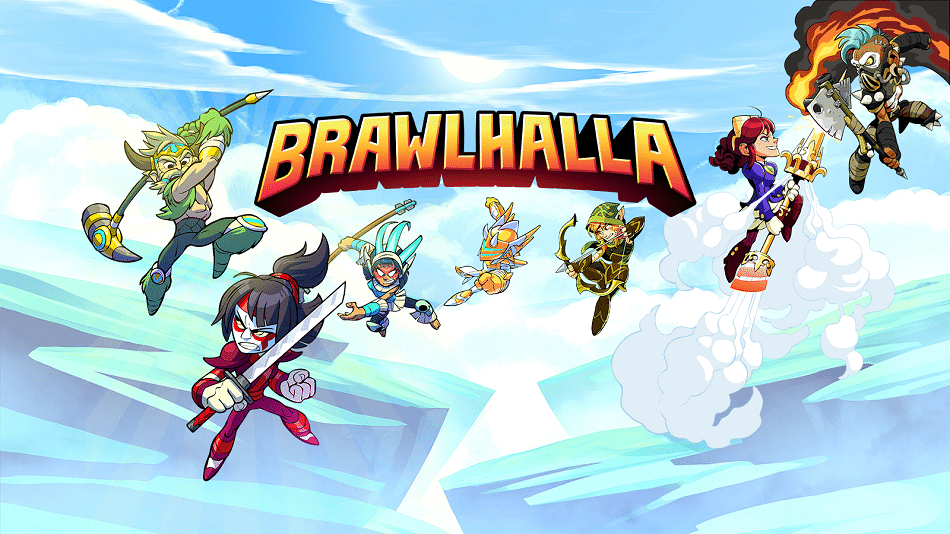 Brawlhalla is a free 2D platform MOBA that pits history's greatest warriors in a bitter test of strength and skill. The game is cross-play-ready for PC, PS5, PS4, Xbox Series XlS, Xbox One, Nintendo Switch, iOS, and Android platforms. Brawlhalla supports up to 8 local or online players. In addition, gamers can spice things up a little by choosing from one of the many game modes.
Some of the popular ones include Brawlball, Bombsketball, Capture the Flag, Kung-Foot, among others. What's more, Brawlhalla is 100% free-to-play. You'll never come across pay-to-win advantages and certainly not any form of in-game purchases with this free Steam game.
---
9. Doki Doki Literature Club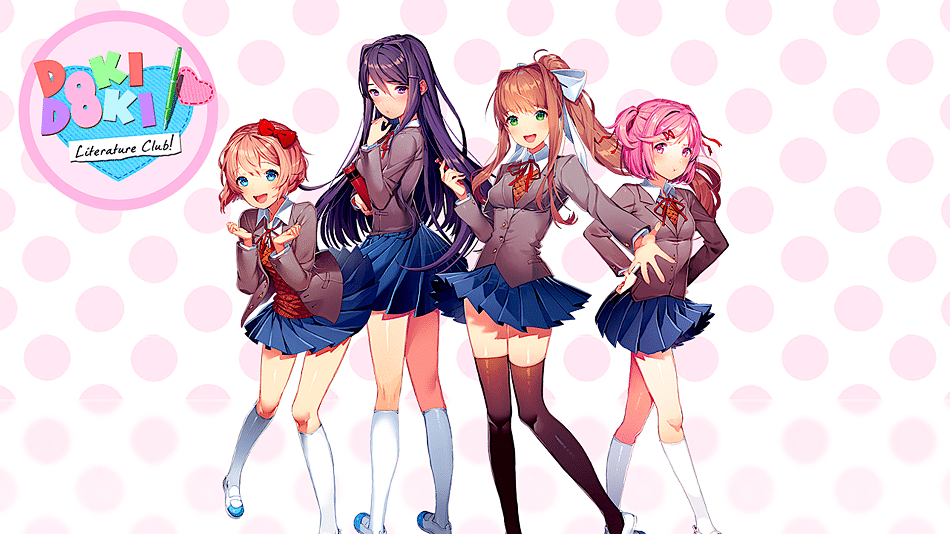 The Doki Doki Literature Club is a girls-only love story that's set in the backyard of a school literature club. As one of the best PC games, it's replete with chit-chats, fun activities, and adorable club members, including Sayori, Natsuki, and Monika. The goal of the Literature Club is to make friends with all the members in the hope of making the club a very intimate place to be in. The girls' love game is not all rosy. It has some really scary episodes. As such, the game isn't suitable for kids or adults who're easily disturbed.
---
10. CRSED: FOAD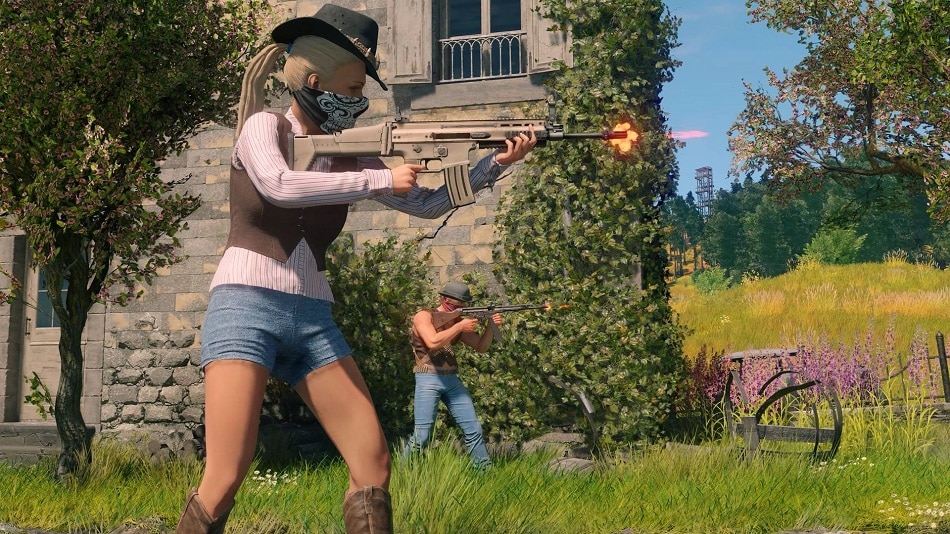 If you love brute force, extreme shootouts, and massacre-style video games, then CRSED: FOAD is for you. As one of the Steam-free games, CRSED: FOAD is a clear depiction of fire-power taken to the extreme. The brutal MMO is a last-man-standing shooter with realistic weaponry and lethal mystic forces, and unimaginable superpowers.
Gameplays are won on pure skills and experience with weapons of diverse nature. You can opt for all-out heavy machine gun assaults, sniper shots, use precise bolt-action rifles, or simply wear out the enemy with grenades and heavy rocket fire. And that's not all. You can also launch aerial attacks with jetpacks. You can find that only with free Steam games to play with friends.
In a nutshell, the game has massive and dense PvP battles featuring dozens of players emanating from each of the four picturesque locations, fighting their way to the center of the battlefield. Other notable features of CRSED: FOAD includes Fair play TPV, special rewards for players, a whole array of costumes, and realistically modelled weapons.
---
11. Crossout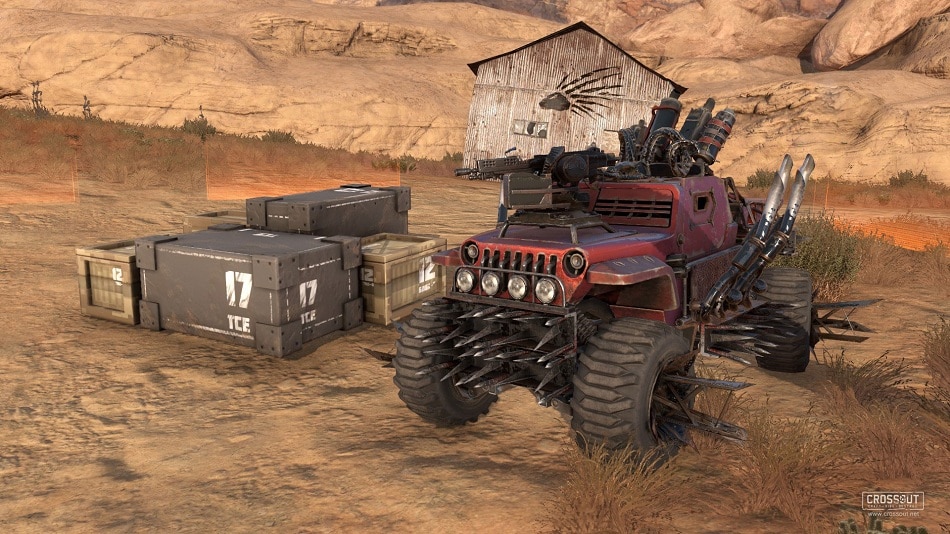 Crossout is a vehicular-type combat MMO where players get to design their DIY vehicles with different combat mode capabilities and use that to face out in the battlefield- an apocalyptic wasteland with a Mad-Max backdrop.
Victory in the game is based on skillful aiming and driving through the battlefield. Like most top MMO titles, Crossout features different co-op and competitive gameplay modes to spice things up a little bit. Besides, there's a marketplace with all the types of ammunition you might require to succeed in combat. From guns, cannons, body types to the different types of Crossout factions, there's always something to keep the battle sizzling and deadly.
---
When it comes to free video games, find them on reputable video gaming platforms, and there are many of them on the web. Enjoy playing the best free games on Steam 2022 by yourself or team up with friends and colleagues.