"Steam content file locked" is an error that indicates that it cannot write data to the hard disk. Hence, you will not be able to update any game. I will show you how to solve the issue in different ways.
Sometimes when you are updating PC games on Steam, you may encounter an error message. Do not worry; it happens to most people. What this error means is that Steam is having challenges writing updates on your computer's hard disk.
One effective way to eliminate this issue is to uninstall Steam, including all the games, and freshly install them again. It is time-wasting and needs a lot of data to pull off. However, you can try and gauge if it works. In this article ,I will show you other different ways to fix steam content file locked errors.
7 Ways to Fix Steam Content File Locked Error
---
1. Reset Winsock
Winsock is a port for interacting data between the operating system and the network.An error in Winsock may prevent data from being written to the Steam folder.
You can rest Winsock to default by executing the steps below:
Step 1: On your keyboard, press Window key + R, type CMD, go to the command prompt panel. (Run it as the administrator.)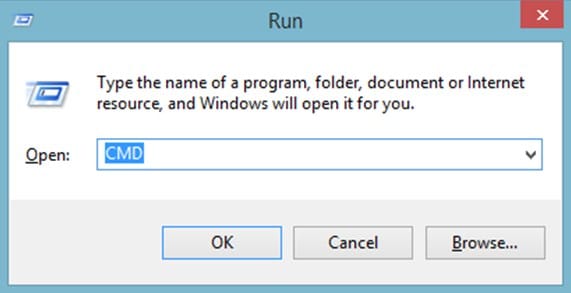 Step 2: Enter "netshWinsock reset" on the dialogue box. Press Enter to run the command.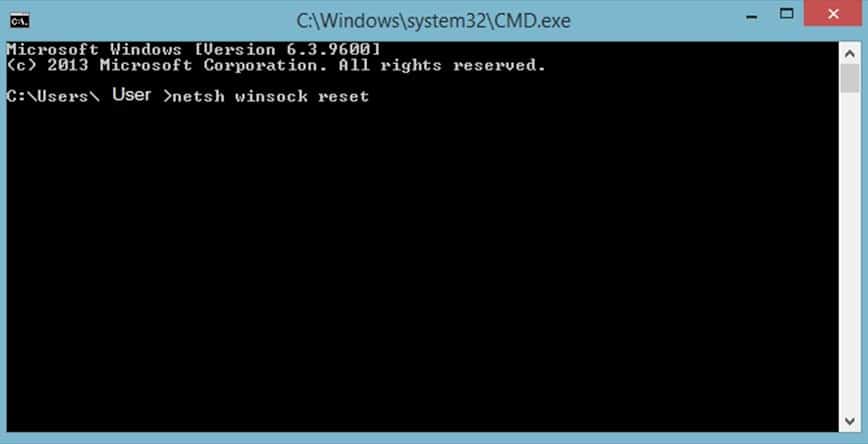 Step 3: Restart the PC and check whether the steam error is resolved.
---
2. Disable the Antivirus
Antivirus programs may be yet another reason why you keep getting the error. This method requires flagging steam files as viruses and quarantine them as a protective measure.
Look at some of the steps you can use to disable the antivirus until you update your games:
Step 1: First, reboot your PC and double-click Steam.
Step 2: Click the problematic game in the library.
Step 3: Go to properties and select the files tab.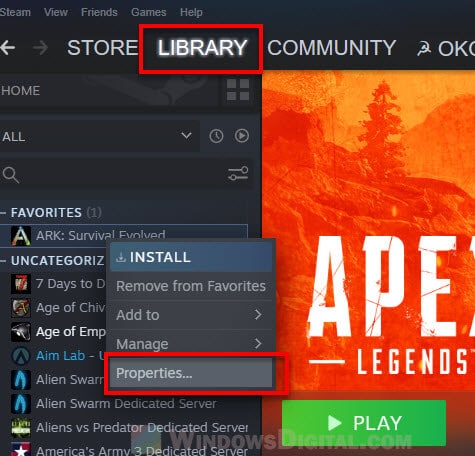 Step 4: Left-click "verify the integrity of game files" and wait a couple of minutes.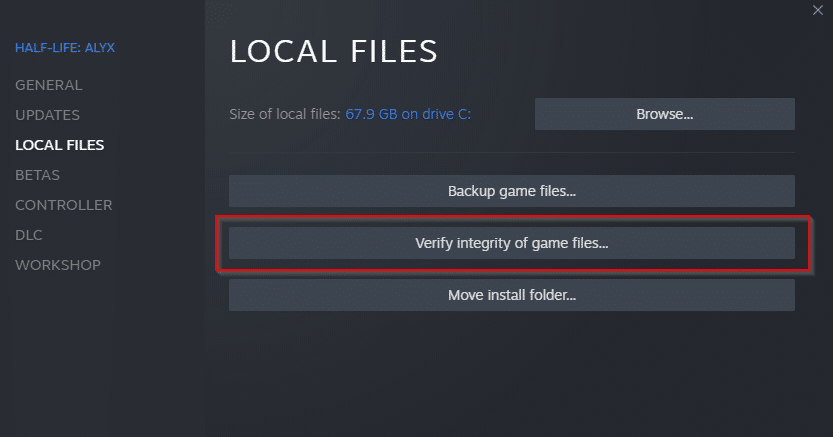 Step 5: Confirm if the game can update.
After you are done you can enable your antivirus.
---
3. Clear the Game Download Cache
If all the above steps aren't helping fix the error, you should store your steam and games cache elsewhere. First, try relocating the games then launch them. Try to see if they run correctly. Otherwise, reinstall them.
When relocating the files, ensure there are no interruptions whatsoever. If they are, they will make you repeat the whole process. These game updates will take up a lot of disk space, but a timely clean-up can help evade content file lock
Step 1: On your Steam client; click "settings."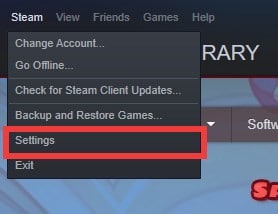 Step 2: Go to the Steam client and click "Settings". Next, click "downloads" then: "Steam library folder."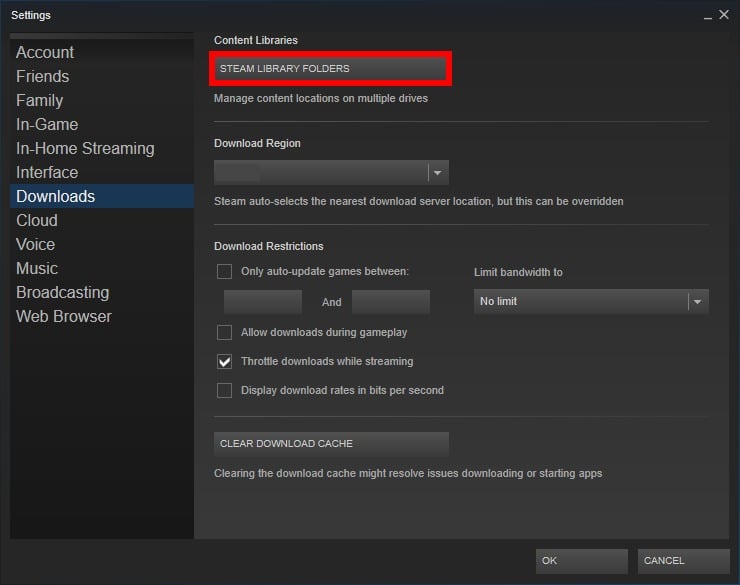 Step 3: Under "Add library folder," select a new path to relocate Steam. (Every installation comes in the company of a new direction)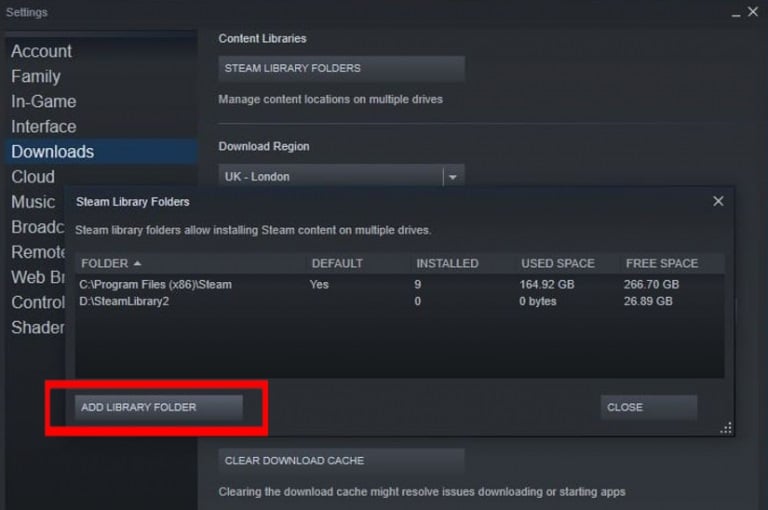 Step 4: Exit and click "C:/program files/steam" (or  where you stored your new Steam)
Step 5: Click "Clear Download Cache" below except "user data," "exe," and "steam apps. "Wait for Steam to clear the cache and restart your computer.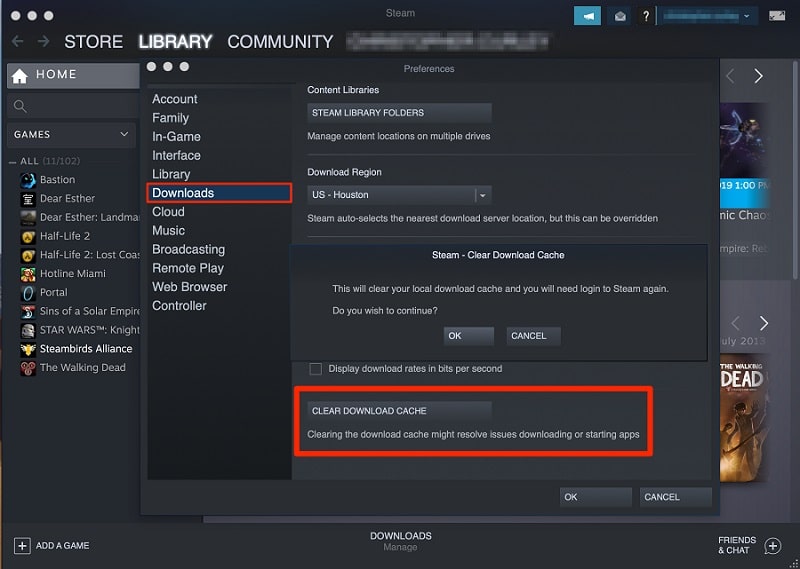 Step 6: Open the steam client and fill in your credentials as prompted.
Nonetheless, if you still encounter challenges, proceed with these steps below:
Step 7: Close the steam dialogue box and head to its file directory. Move the folder containing "steamApps" from that location to the desktop.
Step 8: Relocate that folder to the new directory and copy-paste your saved game content and settings. Now launch The Steam app and log in with your credentials.
Step 9: Lastly, verify your game files' integrity. After this, you should be able to access Steam easily and play.
---
4. Clean the Virus
There might be a virus on your PC causing the Steam content file locked error. Moreover, it may be slowing activities on your PC.
Sometimes files get flags as a result of possible malware by the antivirus. There are many antiviruses you can use to scan your PC. A good example is Kaspersky.
Step 1: Run a rootkit /full scan of your PC using the Kaspersky antivirus.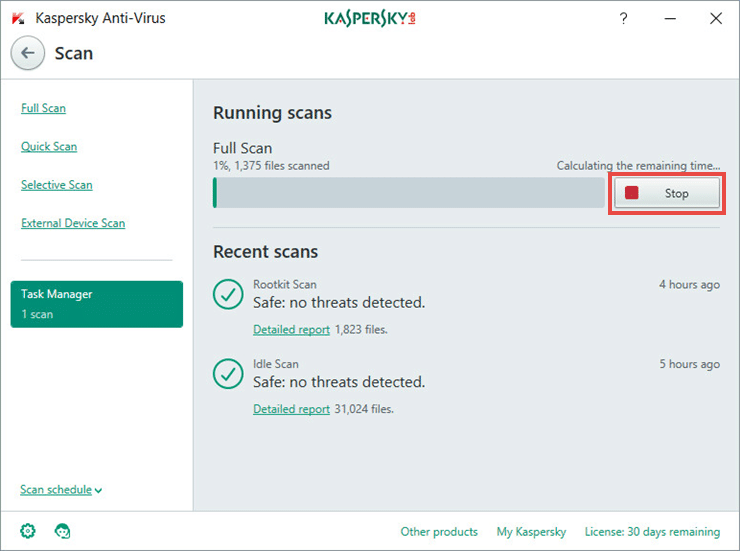 Step 2:  Press Ctrl+ Shift + Esc to open the task manager
Step 3: Locate the steam.exe application. Right-click and select "open file location" to the exact location.

The default location should be C:\Program Files (x86)\Steam.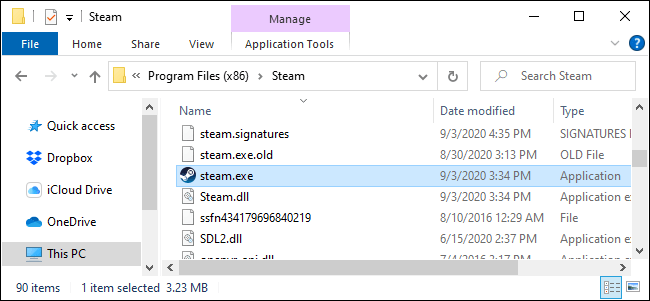 If it is in a different location, that must be a virus. Now identify the malware and clean them.
---
5. Performing a disk scan
If your Steam data is not stored in this location; C:\Program Files (x86)\Steam, it will tell you that the file is not readable or locked. You can perform a disk scan to check for errors on your hard drive.
Step 1: Click the Windows + R buttons. Type CMD then Enter to open the command prompt.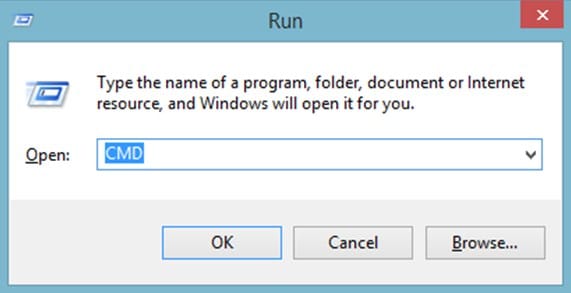 Step 2: Go to the command prompt panel and enter CHKDSK c:/f. You will be prompted to check the disk during the next system restart, select Y.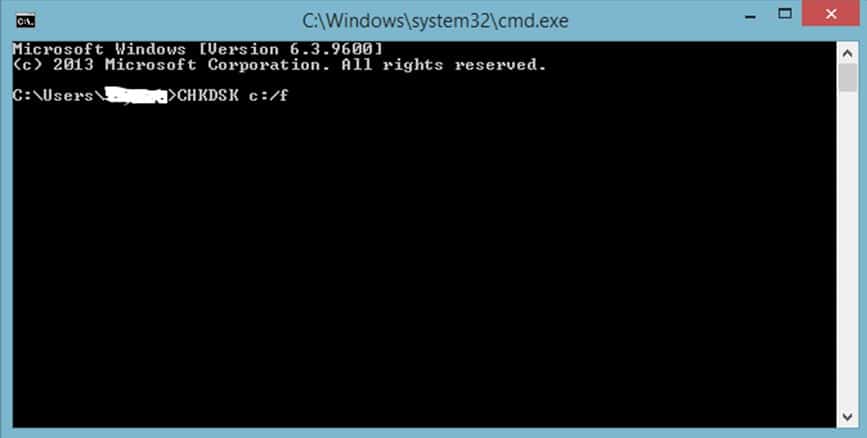 Step 3: Restart your computer and check the Steam files
---
6. Run Steam as the administrator
Steam may ask for permission to access some folders from time to time. However, if permissions are denied, Windows may block the app from accessing those files. As a result, the content file locked error appears on your monitor.
To fix this, you need to run Steam as administrator and grant it all the privileges.
Step 1: Right-click Steam and go to "properties."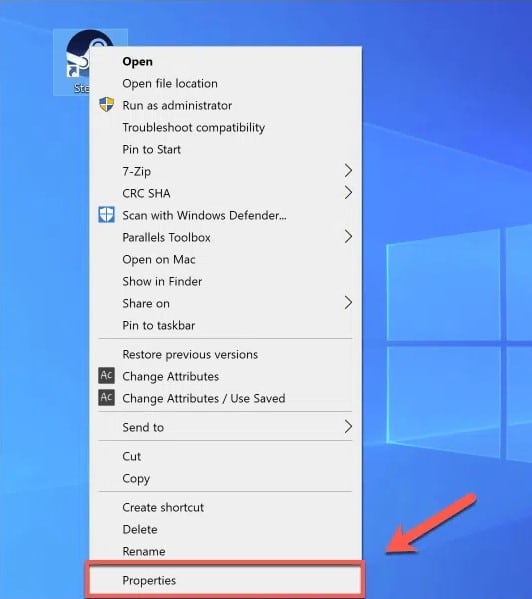 Step 2: Select "compatibility" and toggle the "run as administrator" to on, then click "apply" then OK.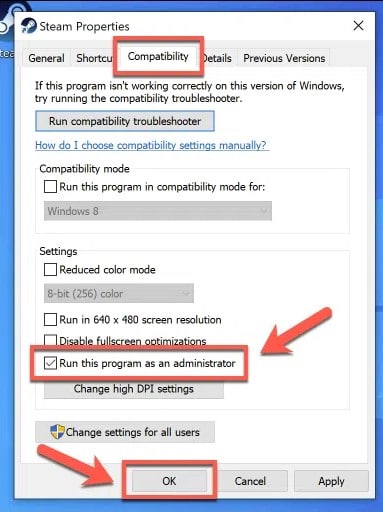 Ultimately, check whether this method solved the error. If not, try this other way below:
---
7. Reinstall
If you are unsuccessful with all the other solutions, consider uninstalling Steam and reinstalling.
How to uninstall Steam
Step 1: Click on Windows + S button. Search for "control panel".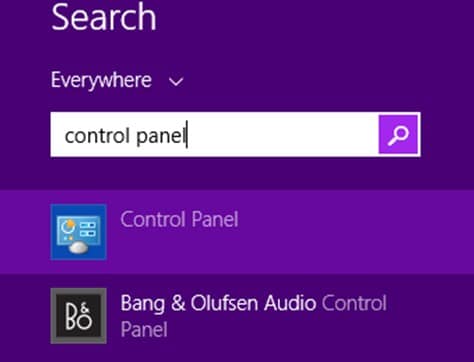 Step 2: On the control panel window, select "Programs and features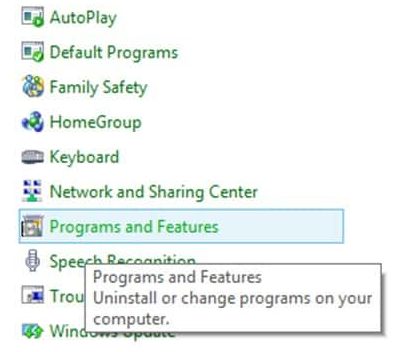 Step 3: Search for the Steam app, right-click and select uninstall. Remember by doing this, you will lose all your game downloads)
How to install the steam app
Step 4:Reboot your computer and install Steam once again.
Step 5:Go to the official Steam website, download the new version of Steam, and install it.
It is recommended to choose a disk with more storage space to install to reserve space for your games.
SteamApp is an excellent video game platform worldwide. PCs are different, and what works for me may not work for you.
Do not allow the "content file locked" error to hinder you from crashing your opponents in that brainbuster game! From the steps highlighted in this piece, I hope you master resolving this issue faster.