In this day and age, having a website is crucial for businesses and individuals alike. It gives customers a 24/7 window into your products and services and provides a platform for you to market your brand. It's also a great way to build credibility and trust with potential customers.
There are several agencies such as MjSEO Agency that can assist you in building your website since web dev is their specialization. However, hiring a professional to build a website can be costly compared to building it yourself, no matter how affordable the agency is.
It is not necessary to hire someone to do the job if you are willing to put in the time and effort to do it yourself. With a little bit of research and some basic web-building skills, you can create a professional-looking website on your own.
This article will show you how to build a website on your own, step by step. You'll learn how to choose a domain name and web hosting, how to design your website, and how to promote it. By the end of this article, you'll have everything you need to get your website up and running.
---
1. Pick a Good Website Builder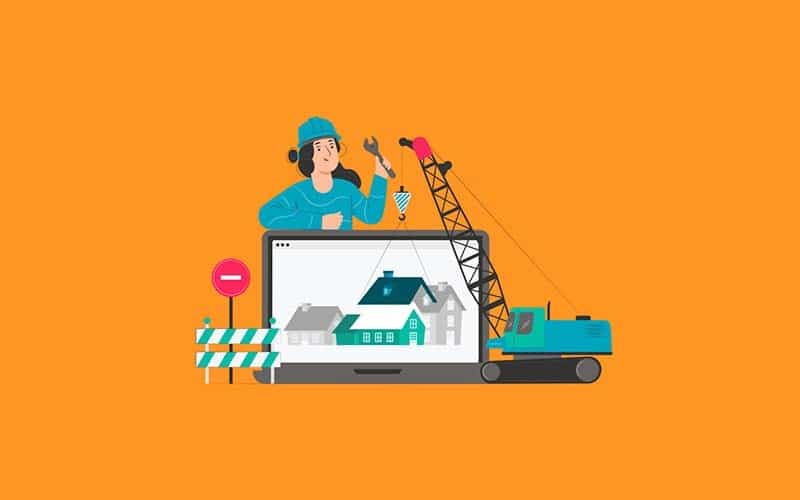 When you're ready to create a website, one of the first things you need to do is choose a website builder. This can be a daunting task, especially if you're not sure what your options are or what you should be looking for.
Here are four steps to help you choose the right website builder for you:
Define your needs. What kind of website do you want to build? Do you need e-commerce functionality? Are you looking for a simple blog or portfolio site? Once you know what kind of site you want, you can start narrowing down your choices.
Do your research. Once you know what features and functionality you need, take some time to research your options. Read reviews, compare pricing plans, and look at examples of sites built with each platform.
Consider ease of use. You want to choose a website builder that is easy to use and that has a user-friendly interface. The easier the website builder is to use, the smoother your website building process will be.
Some of the best website builders today are GoDaddy, Weebly, SquareSpace, Wix, and WordPress.
---
2. Think of a Creative Domain Name
A domain name is your website's address on the internet. It's what people will type into their browser to find your site. For example, Google's domain name is google.com.
You can think of your domain name as your website's street address. Just like you wouldn't build a house on a busy street with no parking, you wouldn't build a website on a domain name that's hard to find or pronounce.
Your domain name is your identity on the web; it's how you are found, and it's what customers will remember after visiting your site. So, choosing the right domain name is essential to building a strong online presence. But with so many options and considerations, where do you start?
Here are a few tips for choosing a unique domain name:
Keep it short, sweet, and easy to remember. A shorter domain name is easier to remember and type. And it takes up less space on business cards, email signatures, and other marketing materials.
Make it easy to pronounce and spell.
Brainstorm a list of keywords related to your business.
Make sure it's available as .com domains are still the most popular and recognizable around the world.
Avoid using hyphens or numbers in your domain name.
Get creative! Use puns or wordplay to make your domain name memorable.
---
3. Choose an Aesthetic Design Template
A website design template is a pre-designed webpage that can be used to create a new website. If you are not a web designer or do not have the time or inclination to create a custom website from scratch, then using a pre-designed template is definitely the way to go.
There are a few things to consider when choosing a website design template. The first is the overall aesthetic of the site. You want to choose a template that matches the look and feel of your brand.
For example, if you're selling high-end cannabis products, you'll want a sleek and modern template that is easy to navigate through. If you're running a dispensary, you might want something a little more laid-back and simple.
The second thing to consider is functionality. Make sure the template you choose has all the features you need for your site. If you're selling products online, for example, you'll need a template with eCommerce integration. If you're running a blog, make sure the blog template includes features like social media sharing and RSS feeds.
For example, if you're building a cannabis blog site, it's a good idea to preview different WordPress cannabis website templates before making your final decision. This is because WP is usually easier to work with and offers several aesthetic options you can choose from.
---
4. Upload Content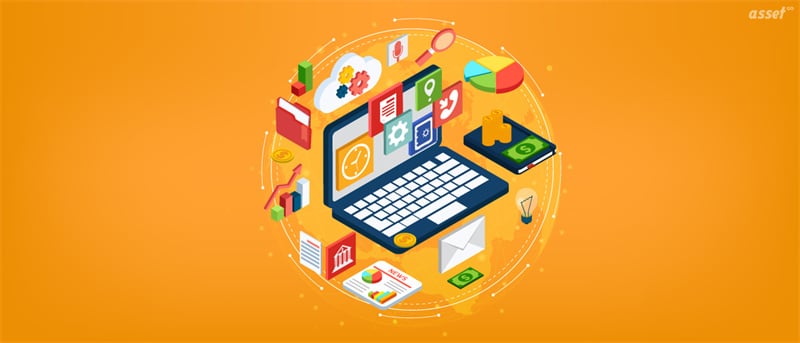 Once you have a domain name set up and have chosen a ready-made design template, uploading content to your site is relatively straightforward.
To start, you will need to gather all of the content that you want to put on the website. This can be in the form of text, images, videos, or anything else that you want to include. Once you have everything gathered, you will need to format it so that it looks presentable on the website. For example, if you are including an image, make sure it is cropped and sized correctly.
Here are some additional tips for formatting your content so it looks its best on your new website:
Use headings and subheadings to break up your text and make it easier to read.
Use short paragraphs, and left-justify your text (this is called "ragged right").
Use bulleted or numbered lists when appropriate.
Highlight important keywords by bolding or italicizing them.
Use images, infographics, and videos to break up long blocks of text and add visual interest.
Make sure your links are working correctly by testing them before you publish your site.
Proofread everything! A few typos can make your whole site look unprofessional.
---
Publish Your Site!
Publishing your content is the final step in getting your website up and running. But before you hit the publish button, it's essential to test your site to ensure everything is working correctly.
There are a few things you can do to test your site before publishing it. First, check all the links on your pages to make sure they're working. Next, try submitting a form on your contact page to see if it goes through. Finally, take a look at your site on different browsers and devices to make sure it looks good and functions properly.
Once you've gone through these steps, you're ready to publish your site! Just hit the publish button, and your site will go live for everyone to see.