Apple AirPods are must-have accessories that not only allow you to listen to music but also ask Siri questions and make a phone call without involving your device.
They are wireless, small, and convenient, making them worth carrying everywhere you go. Therefore, you will always want them to be up and running. This can be achieved by charging them on time.
However, their design makes it difficult to know their battery level. Imagine your AirPods running out of battery in the middle of your favorite song or long journey? You would not want to miss out on their top-notch sound and a more convenient way to interact with Siri because of their low battery.
Therefore, here are ways you can check your AirPods battery to ensure they are well charged all the time.
---
Check AirPods battery with an iPhone or iPad
When you have AirPods, you probably also own another iOS device. Therefore, whether you have an iPhone or an iPad, you can use it to check your AirPod battery level. However, you will have first to connect your iPods with your iOS device through Bluetooth. To do so, you will:
Step 1: Place your AirPods in their case
Step 2: Close the lid and put it near your iPhone/iPad
Step 3: Navigate to the Home Screen of your iPhone or iPad
Step 4: Tap on SettingsClick on Bluetooth
Step 5: Toggle on the Bluetooth Toggle Switch
Step 6: Hold the AirPods case close to your iOS device
Step 7: Select your AirPods from the list of available devices
Step 8: Tap Connect
---
1. Checking the Batteries on Already Paired AirPods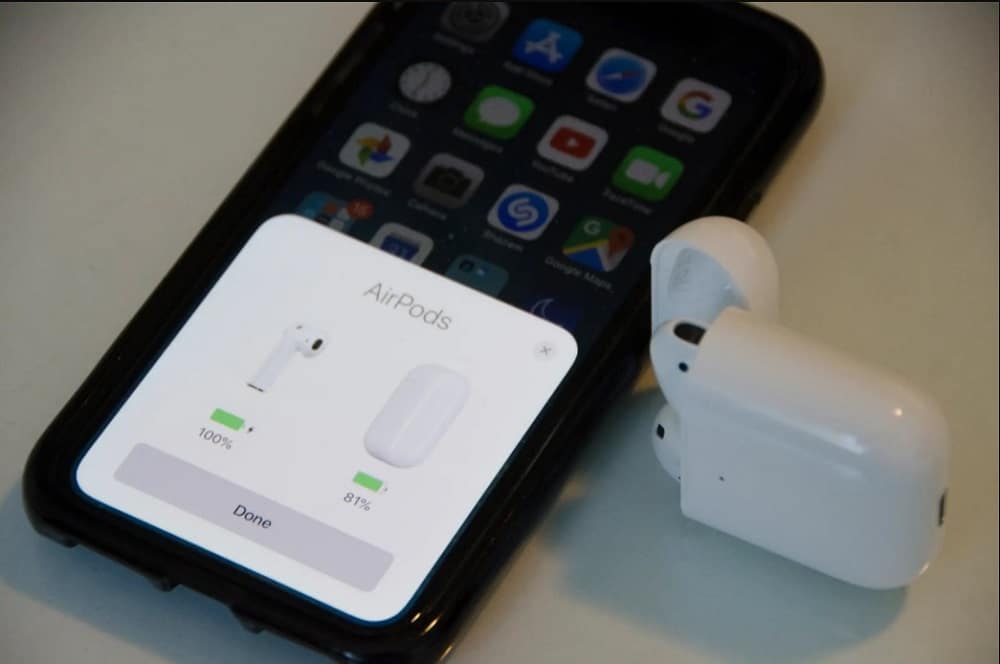 After successfully pairing your AirPods with your device, you can check its battery level. You can check the batteries on already paired AirPods by:
Step 1: Move your AirPods Case as close as possible to your device
Step 2: Open the AirPods Case
Step 3: Wait for a few seconds
Step 4: A pop up showing the battery life of the AirPods and their case will appear at the bottom of your screen
If the battery level of your AirPods does not show up, you can try closing the case and opening it after a couple of seconds. You can also try again from the home screen because some apps might prevent the AirPods battery life from popping up.
---
2. Using the iPhone's Widget Page to Check AirPods Battery Life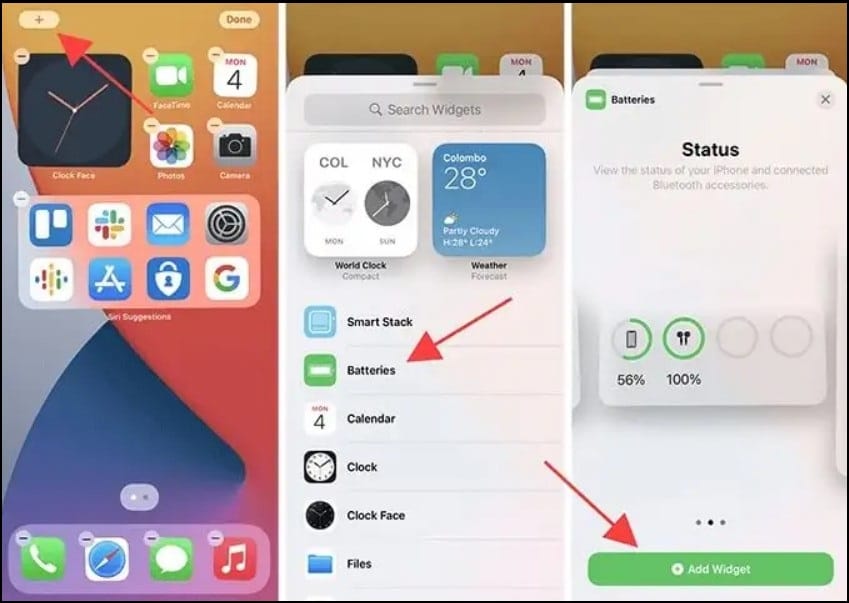 You can also check your AirPods battery life by using the Battery Widget on the widget page of your iPhone or iPad. This feature was released on iOS 14 and above. It is also the best way to check your AirPods battery when you are wearing them. Follow these steps to check your AirPods battery using the battery widget:
Step 1: Navigate to your iPhone or iPad's Home Page
Step 2: Swipe to the right to access the Widget Page
Step 3: Scroll down to the bottom of the page
Step 4: Click on Edit
Step 5: Tap the Plus (+) icon
Step 6: Look for the Batteries Widget in the widget list
Step 7: Place the widget at a convenient place on your screen
Step 8: Tap Done at the top right corner of your screen
Step 9: You will see your AirPods battery level on the widget page as long as they are connected with your iPhone or iPad.
---
Check AirPods battery with a Mac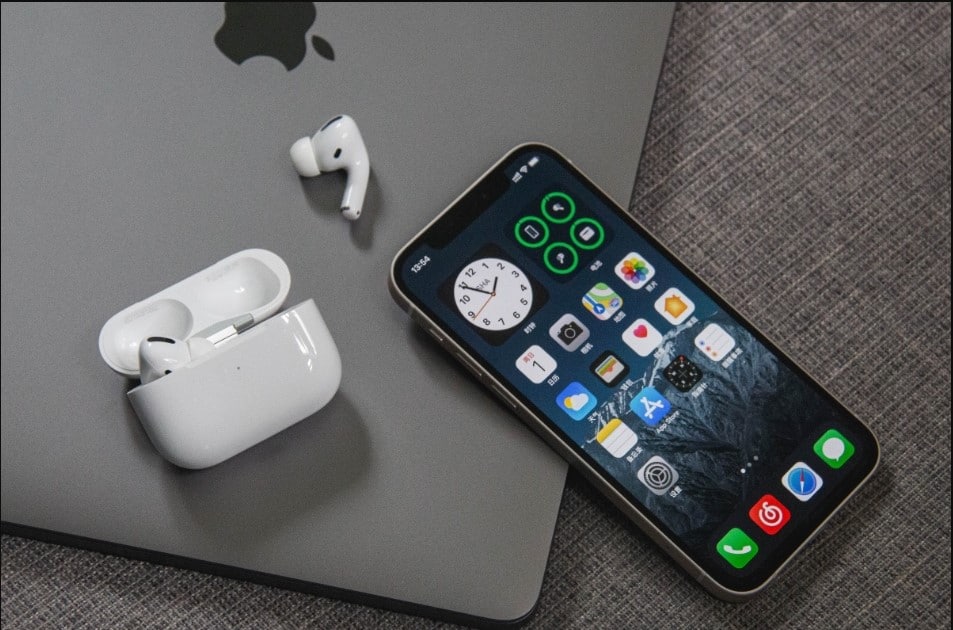 Alternatively, you can use your Mac laptop or desktop to check your Apple AirPod battery level. This is accessed through your Mac's Bluetooth Menu. All you have to do is:
Step 1: Click on the Bluetooth Icon at the top of your screen
Step 2: Switch your Bluetooth on
Step 3: Wait for your AirPods to show up on the list
Step 4: Connect your AirPods
Step 5: Hover or select with your mouse the AirPods icon to display their battery level
If your AirPods do not appear on the list, you can try closing the case, then press and hold the setup button. It is at the back of the case. You should wait until the light at the front or inside the case starts blinking. You should also ensure that your AirPods are not connected to any other device.
---
Check AirPods battery life with the AirPods case
You can also check your AirPod battery life without an iPad, iPhone, or Mac. This involves checking the AirPods' battery level using their case. By taking advantage of the battery indicator in the case, you can check your AirPod battery by:
Step 1: Open the AirPods case
Step 2: Put your AirPods inside the case
Step 3: Look for the Battery Indicator. It's between the earbuds or at the front of your case
Step 4: Green light means the AirPods are fully charged
Step 5: If the light is Amber, then you need to recharge your AirPods
---
How to save AirPods Battery Life
AirPods are small devices with small batteries. You would not want your AirPods to run out of battery when you need them most. Therefore, you can adopt a few good habits to save and extend your AirPods battery life. Let's look at some ways you can improve your AirPods battery life:
1. Always keep your AirPods in their case
Keeping your AirPods in their case ensures that they are always fully charged. This makes them ready for use at any time.
2. Don't fidget with the case
AirPods automatically connect to Bluetooth when you open the case close to your devices. Therefore, frequently opening and closing the case will drain your battery. Only open the case when you want to use your AirPods.
3. Keep them away from direct sunlight and extreme temperatures
Extreme heat will cause severe damage to your AirPods battery. Avoid using your AirPods when the conditions are not favorable.
4. Preferably charge them on your Mac
Your AirPods will charge fast when connected to your Mac.
---
FAQ
Q. How long does it take for AirPods to charge?
Typically, AirPods take about 20 minutes when charged by their case. The case will need approximately an hour to be fully charged and holds four charges for your AirPods.
Q. How long does AirPods battery last?
If you listen to music, your AirPods battery can last for up to 5 hours. When talking on the phone, they can be used for 3 hours. AirPods Pro can give you an additional 1 hour of use.
Q. What can I do if my AirPods battery life drains quickly?
If your AirPods battery drains faster than normal, you can reset them to fix the issue. To reset your AirPods, press and hold the setup button at the bottom of the case for about 20 seconds.
You can then reconnect them to your devices. If it persists, you can have the problem fixed by Apple Care at an extra cost.
---
Key Takeaway
Checking your AirPod battery is as simple as that. You should always ensure that you fully charge your AirPods and their case before leaving your house or using them.
In addition to that, always ensure that your AirPods are stored in their case to preserve their battery life and health.