Most website owners opt to redesign their website to welcome more traffic and generate more leads and sales. This is a great way to improve the ROI of your site while improving its design at the same time. Others invest in a website redesign as part of a larger rebranding initiative. Regardless of why you wish to redesign your website, it's essential to plan and execute a new site build carefully.
---
Tips to Redesign a Website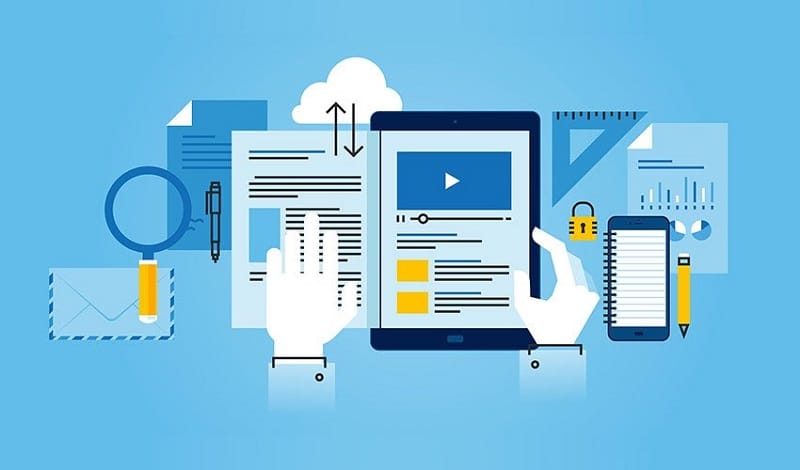 When it comes to redesigning your site, you have two options:
Option 1 – Use an Existing Site as a Template for Redesign
If you are working on a small budget, then this might be the right idea for you. This option is also helpful if you redesign your website to have multiple versions of the same page.
For example, if you want different design pages for users coming from mobile devices versus desktops. An example would be having a 3-column layout vs. a 4-column format for desktop and mobile views, respectively.
With this method, what you can do is copy an existing design page in your site's template, duplicate it with another name (ex mobile_layout), layout your page, and change the different elements of your design, supporting it with a new copy.
Thus, you have a new version of your site's form. Choosing this option will give you more time to focus on improving your site's UX for better conversions while giving you ample time to monitor its performance correctly.
Option 2 – Design from Scratch
This method typically costs more but also gives you more control over the new design. If budget is not something that holds you back, then definitely go for this option. You can create an entirely new home page with its own set of pages that are all targeted at gaining new leads or sales for your business.
---
Sound Website Redesign Strategy Highlights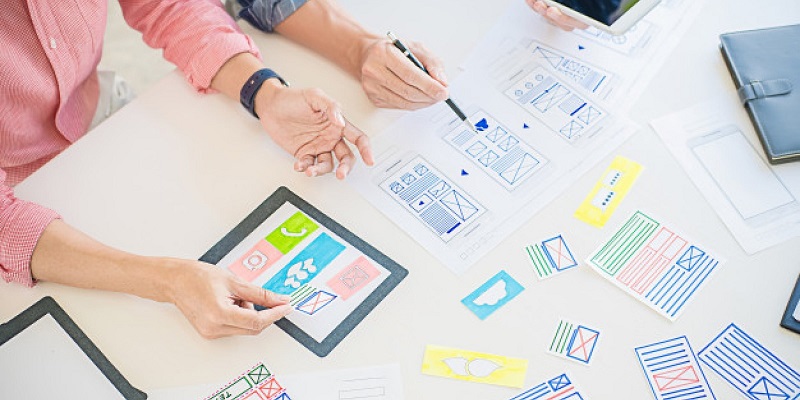 Even though two options are provided above, there is a general process that is common for both. Here are some strategy highlights for planning and executing a successful website redesign:
Personalize Your Website for a Better Conversion
The first thing that you should do is to adjust your site's design for better conversions. Your site's conversion rates will naturally improve when you provide a more intuitive, meaningful experience for your visitors.
You can use the website personalization strategy by providing your potential clients with relevant information and improving the visibility of the opt-in forms on your pages. Remember, it doesn't matter how beautiful your homepage looks if there are no leads from it.
Study Competitor Web Design and Content
While you're doing your research, pay close attention to the websites of your competitors. What works for them and what doesn't? Please take note of their site design as well as the content used throughout their website.
If possible, try to identify any patterns between their successful web design and marketing initiatives. Use this as inspiration for how you want your new site to look and function once it goes live.
Work With a Web Design Agency That Gets Your Business
When getting bids from potential vendors, consider working with one with extensive knowledge about your industry and business needs — and experience creating designs that convert into sales and leads.
This way, you can ensure that your new website will help improve brand awareness and conversion rates by staying on brand and leveraging your content.
Embrace a Mobile-Friendly Design
Today, everyone uses their mobile devices to conduct online business, whether finding local alternatives to their favorite store or researching products before purchasing at an online retailer. This means that it is vital for your website to be as functional as possible across the broadest range of web browsers and devices available today (and those that will become available tomorrow).
Plan to incorporate responsive design and touch-friendly navigation features into your new site to ensure optimal user experience on all devices. Think about how you can improve the customer journey with each interaction to become more engaged and likely to convert.
Define Your Branding and Messaging
A great website design will impress customers, but not if it isn't on-brand. Think about what makes your business unique for a clear picture of how you want your brand to come across.
For example, are you a young business with a hip and energetic vibe or a more mature company with a classic feel? Your new site's look and feel should communicate this so that you stand out from competitors. The same goes for messaging — the tone and language used throughout the site must reflect your brand's personality.
Build a Landing Page With Lead Gen in Mind
You need an effective landing page if you wish to capture leads and convert them into customers. Your new site's lead generation form should appear within seconds of visitor arrival, clearly describing what it will take for someone to sign up.
For example, "Get 20% off with free shipping" or "Subscribe for exclusive deals delivered twice per month." Each element on this page should support this goal. Dynamic call-to-action buttons with contrasting colors, concise copy that gets to the point, and a single form field are just a few examples of elements that will capture leads.
Give Visitors a Clear Path to Purchase
It is essential to offer visitors multiple paths to purchase from your landing page. The average customer's journey should include three steps: awareness, interest, and action. For example, they may see an ad for your product after searching online for "Best Mattress," click on it and land on your website with information about you and your products.
If they're interested, they might explore the site further before opting in for more information or making their first purchase! Make it easy for them by having clear calls-to-action throughout the sales funnel, so there's never any confusion about the next steps during their visit.
Excellent web design is about more than just aesthetics and flashy features — it's about optimizing user experience and bringing visitors in the door. If your site isn't converting, look at these strategies to determine which elements you may need to improve.
A great website design will impress customers, but not if it isn't on-brand. Think about what makes your business unique for a clear picture of how you want your brand to come across.