Do you want to learn how to enjoy OnlyFans without revealing your identity? Learn safe and secure payment methods that do not require a credit card. Maintain your anonymity while accessing the content you desire on OnlyFans.
Have you ever wanted to check out someone's content on OnlyFans but wanted to keep your credit card info private? You may value your privacy and do not want certain transactions showing up on your statement. In this article, we are here to guide you through simple and secure ways to pay for OnlyFans without needing a credit card.
OnlyFans is a platform where creators share exclusive content with their subscribers, but credit cards are the most common way to pay for it. However, not everyone has or wants to use a credit card. We will explore some alternative methods that can help you access the content you desire while keeping your personal information safe and private.
Plus, we will share some handy tips on staying anonymous and keeping your online transactions secure. So, let's dive into these easy and safe alternatives for enjoying OnlyFans without a credit card.
---
What Payment Methods Does OnlyFans Support?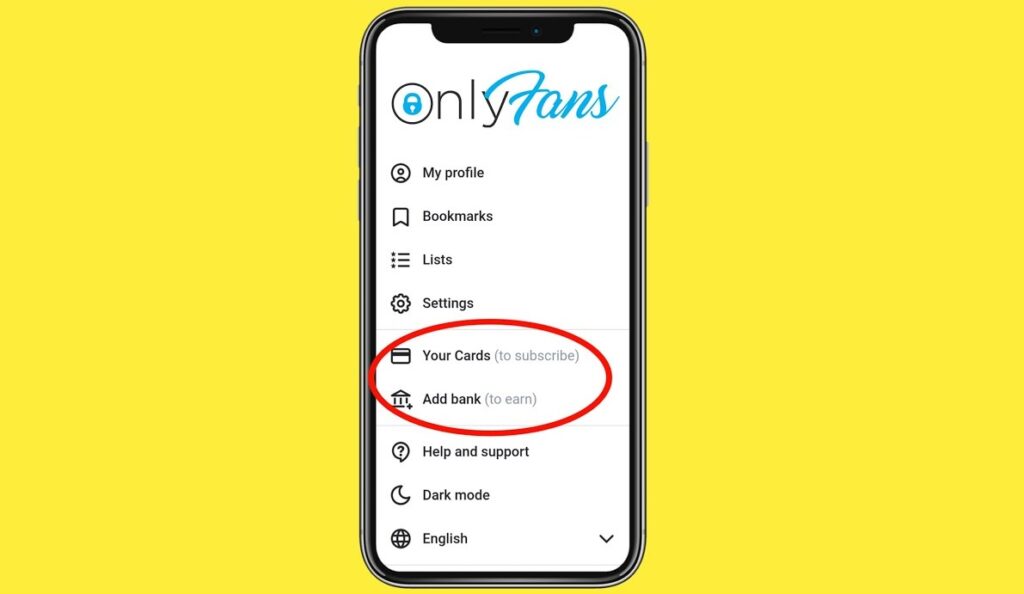 OnlyFans is a platform where content creators share their special stuff with people who want to see it. To access this content, you usually need a proper payment method. OnlyFans accepts credit and debit cards like Visa, MasterCard, Discover, and some Debit cards like Maestro. However, they do not accept prepaid cards, gift cards, or payment methods like PayPal, Apple Pay, or Google Pay.
Why do they do this? It is because they want to make sure everything is secure and private for both the creators and the viewers. They do not want anyone's stuff to be at risk. So, when you make an OnlyFans account, you have to link your credit card. Every time you send money or pay for a monthly subscription, your credit card gets charged.
If you want to keep things discreet, you can buy "Wallet Credits." These are like digital money that you can add to your OnlyFans account. You can use these credits to pay creators or cover monthly fees without showing up on your credit card statement. Just remember, if you use your card on OnlyFans, it will appear on your credit or debit card statement.
---
Can I sign up for Onlyfans Without a Credit Card?
Many people want to use OnlyFans without using their credit card. However, platforms like OnlyFans need to make sure everything is secure and trustworthy, so they collect real user information through billing details. You cannot pay with PayPal on OnlyFans, so you have to use a virtual credit card if you want to subscribe to a creator.
For those who do not have or do not want to use their credit card, there is a simple way to do it. You can buy a prepaid Visa debit card. Mastercard can work, too, but Visa is usually the safer choice. You will have to provide some personal info along with the card, but it is for safety.
On OnlyFans, credit cards are the standard way to pay for subscriptions. Whether you are subscribing monthly or to a free account, it is an obligation on the platform. Even creators need credit cards to charge their followers monthly. So, for most people, credit cards are the only way to go on OnlyFans.
---
Ways on How to Pay for OnlyFans Without A Credit Card
Paying for OnlyFans without using a credit card is possible through a few different methods. Here's a simple breakdown:
1. Virtual Credit Cards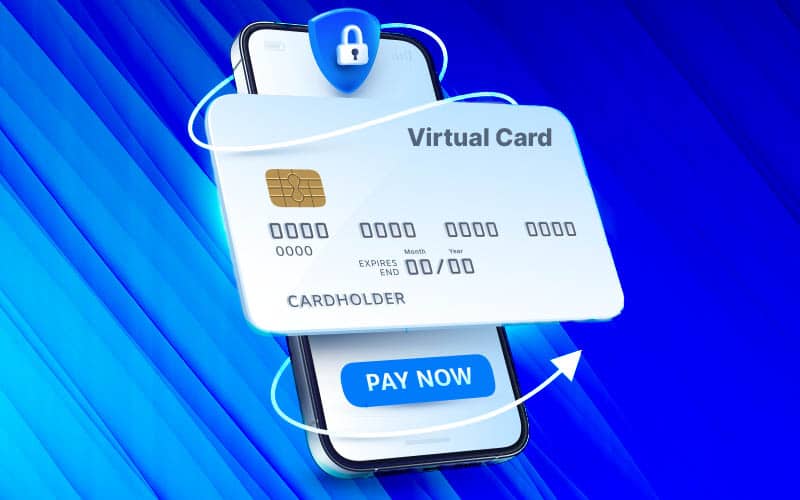 Virtual credit cards are like online pretend credit cards that you can use to buy things on the internet. These cards have made-up numbers and are designed to keep your actual credit card number safe. They are super safe for using OnlyFans without any worries. Many banks and particularly financial institutions offer these virtual cards for free, often through apps or mobile wallets. You can even find websites that give you virtual cards for use on OnlyFans.
Here is how they work: When you get a virtual credit card, it comes with a made-up card number, an expiration date, and a security code, just like a regular plastic credit card. You can use this made-up number to pay for stuff online, or sometimes you can use your phone number instead. It is like a secret way to pay for things you want, like your favorite OnlyFans creator's account.
The coolest part is that your personal and payment info stays super safe. Plus, you can keep track of all your online payments with these virtual cards. You do not need to worry about someone stealing your card numbers because they are not real. It is a great way to use OnlyFans without any stress. So, if you want a free OnlyFans account, using a virtual credit card is a perfect choice.
2. OnlyFans Viewer Tool
An OnlyFans viewer tool is a handy tool that lets you check out premium OnlyFans content without having to pay or reveal your credit card details. You won't need to create an account or provide any payment information to access videos on this platform.
Here is how it works:
You enter the username of the OnlyFans model or content creator whose content you want to see. The tool then extracts content from their profile. It is safe to use, and you won't need to share any personal or financial information.
Many people like using this tool because they get to enjoy exclusive and exciting videos from their favorite models without any payment or card details involved.
To use the OnlyFans Viewer Tool, follow these steps:
Step 1: Enter the username of the OnlyFans model (whether it is a free or paid account).
Step 2: Click "Get Access."
Step 3: Complete a captcha and click "Start."
Step 4: The tool will take a moment to download and access the content.
Step 5: Click the "Complete Verification" button and follow the verification process.
This tool provides a way to access premium OnlyFans content without needing a credit card. Just enter the username of the content creator you want to follow, and you are good to go. Enjoy the videos hassle-free!
As for other options, they might cost money, but if you are looking for a way to use OnlyFans without spending, you can explore tools like the "OnlyFans Bypassing Contents Tool." These tools are designed to provide premium content for free without the need for credit card details, account registration, or verification. They are relatively simple to use – you just input the username of the OnlyFans page you want content from, and the tool does the rest.
3. Prepaid Cards
Prepaid cards are a lot like credit cards but with a critical difference – they are not linked to your bank account. Think of them as debit cards. When you use a prepaid card, you are spending your own money, not money borrowed from a bank. The great thing about prepaid cards is that you do not need a bank account to use them. You load the card with the amount you want to spend, and you can use it to buy things. If you run out of money on the card, you can add more.
Prepaid Visa cards are a good choice for using OnlyFans because they do not have any personal documents attached to them. This makes them a secure and private option for making payments. So, if you'd rather not connect your bank account or credit card to OnlyFans, prepaid cards are a wise choice. They function similarly to regular debit or credit cards, but you load them with money before using them for online purchases, including subscriptions on OnlyFans.
4. Using Reddit Communities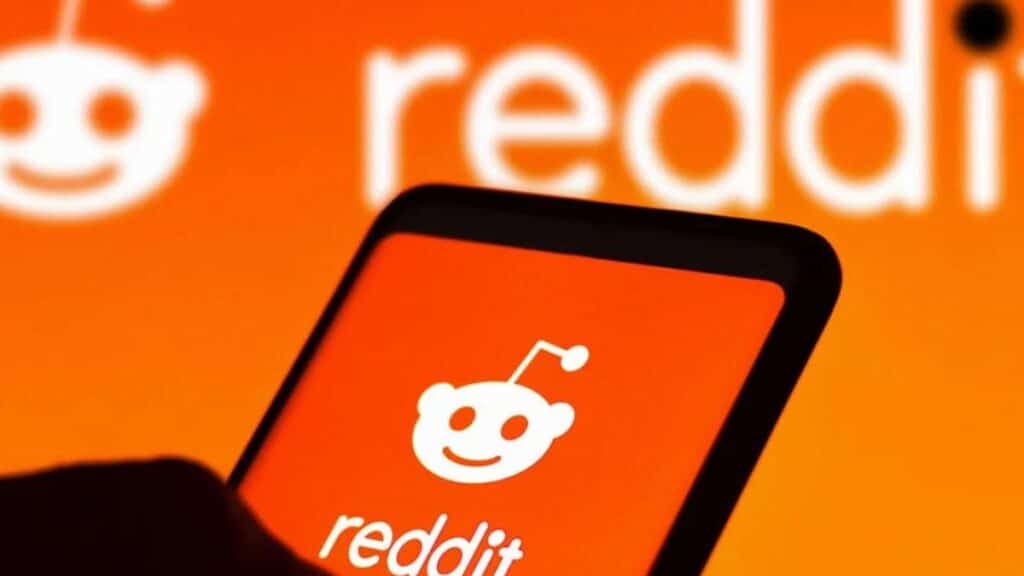 You can join online communities on platforms like Reddit, such as r/signupsforpay, to find individuals willing to pay for OnlyFans subscriptions on your behalf. These communities often allow you to make payments using services like Stripe or PayPal rather than your credit card, offering an extra layer of privacy and security when enjoying OnlyFans content.
---
How to Maintain Privacy while Paying for OnlyFans Without Using a Credit Card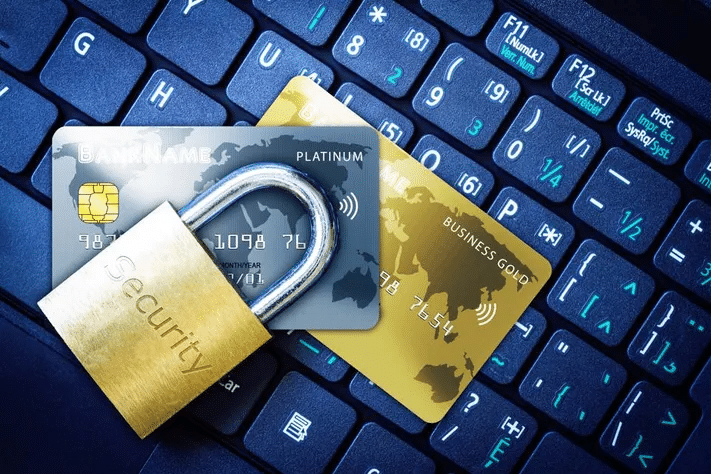 Maintaining privacy while paying for OnlyFans without using a credit card is essential for many users. Here are some steps to help you keep your payments discreet and protect your privacy:
Use Virtual Credit Cards: Virtual credit cards are an excellent choice because they allow you to make online payments without revealing your actual credit card details. Many banks and online services offer virtual cards. These cards are secure and can be used for OnlyFans payments while keeping your personal information safe.
Cryptocurrencies: Some content creators on OnlyFans accept payment in cryptocurrencies like Bitcoin. This can be a highly private method, as cryptocurrency transactions are often anonymous. Ensure the creator you want to support accepts this form of payment.
Gift Cards: If the content creator you wish to subscribe to accepts gift cards, this can be a discreet option. Purchase a gift card for a platform that is accepted, and use it to pay for your subscription. Keep in mind that not all creators may offer this option.
Proxy Services. Proxy services are like intermediaries between your computer and the internet. They act as a buffer, making it harder for websites, including OnlyFans, to track your actual location and identity. These services route your internet connection through their servers, so when you access a website, it appears as if the request is coming from the proxy server, not your computer.
---
FAQs
Q. What is OnlyFans?
OnlyFans is a London-based subscription-based content platform where content creators earn money by offering exclusive content to their subscribers or fans. Users can generate income through pay-per-view content and monthly subscription fees. It serves as a popular platform for various creators, including chefs, authors, entertainers, and more, to engage with their audience and generate revenue from their content.
Q. How do content creators make money from Onlyfans?
To make money on OnlyFans, content creators have several options:
Pay Per View (PPV): Creators can offer exclusive adult content directly to their subscribers. These promotions are tailored to the interests of subscribers and often result in high earnings.
Pay Per Action (PPA): Creators can promote services through interactive "micro-apps" within the OnlyFans platform. They earn a reward every time a viewer finishes watching a show, making it a way to monetize interests with minimal investment.
Paid Promotions: Users can watch "paid action" videos, and OnlyFans calculates earnings based on factors like the viewer's age, gender, location, and viewing duration. This method ensures that subscribers are compensated accurately for their engagement.
Q. Are OnlyFans transactions visible on credit card statements?
Every transaction made using your credit card during the month is documented on your credit card statement, including subscriptions to services like OnlyFans. If you are concerned about maintaining privacy and avoiding any impact on your reputation, there are methods to keep these transactions confidential.
Q. Does OnlyFans support PayPal payments?
OnlyFans does not offer PayPal as a direct payment method for subscriptions or content purchases. However, there may be alternative payment arrangements that content creators can make with their subscribers. If you wish to use PayPal for payments on OnlyFans, you can contact the content creator directly and inquire if they are willing to accept PayPal as an alternative payment method. It is essential to discuss the terms and arrangements with the content creator, as these arrangements may vary from one creator to another.
Q. Is OnlyFans a free platform?
OnlyFans is not a free platform. While there may be some content creators who offer free content on their OnlyFans profiles, the platform primarily operates on a subscription-based model. Content creators set their subscription prices, and users need to pay a monthly fee to access their exclusive content.
Q. Is OnlyFans available globally?
Yes, OnlyFans is available globally. It is accessible to users and content creators in many countries around the world. OnlyFans has a widespread international presence, and both creators and subscribers from various regions can use the platform. H
owever, the availability of certain features, payment methods, the availability of content may differ depending on your geographical location due to local regulations and restrictions.
---
Conclusion
This article has uncovered some undisclosed techniques for safely accessing OnlyFans without the need for a credit card. Users often worry about maintaining their privacy, especially if they may know someone personally on the platform, and OnlyFans supports this need for anonymity.
By following the methods outlined in this article, you can bypass the use of your credit card and enjoy the content on the platform while keeping your identity confidential. In a world with various ways to navigate OnlyFans, this article has focused on just one approach: how to pay for OnlyFans without a credit card. Good luck in your endeavors!