Is somebody using an anonymous account to blackmail, insult or hack your Instagram account? Or are you a salesperson and wish to trade with your Instagram followers in a personalized way? Then discover one secret that you can track the targeted person's IP and location.
As the Internet platforms are developing, hackers or fraudsters are upgrading their cybercrime too. Reports of now and then are about people complaining of someone hacking their accounts on social media. Still, companies are tracing their Instagram followers' IPs to contact the customers and advertise their goods.
Want to know how to trace such individuals on Instagram? We've your back!
---
Use the IP Grabber
There have developed sites like Grabify or IP logger in tracing their target's IP address. You need to trick that person into a picture, a video, or a fun post. But you have to wait for that person to respond which is time-taking. Once the person clicks, you are ready to go.
Anyway, please read the following steps to know your target IP.
Step 1: Identify the link of the site you want to invite the target to click. It may be a video or an Instagram post. Note that you should have a link that is clickable in this context.
Step 2:  When you are using an Instagram link, go to that post or video and copy its link.
Step 3: Paste that URL into the 'create URL' icon on Instagram. First, you will have to confirm that you are not a robot and accept the terms of service. After you do this, the system will generate a link for you.
Step 4:  Choose to shorten the URL because the person may suspect an URL with an Instagram domain. You can select the Grabify site or the IP logger.
Step 5: (Assuming that you are using Grabify) switch to your browser and search the Grabify website and click to enter.
Step 6: Scroll downwards on the Grabify IP Logger site and locate the dialog box that says 'Enter a valid URL or tracking code.'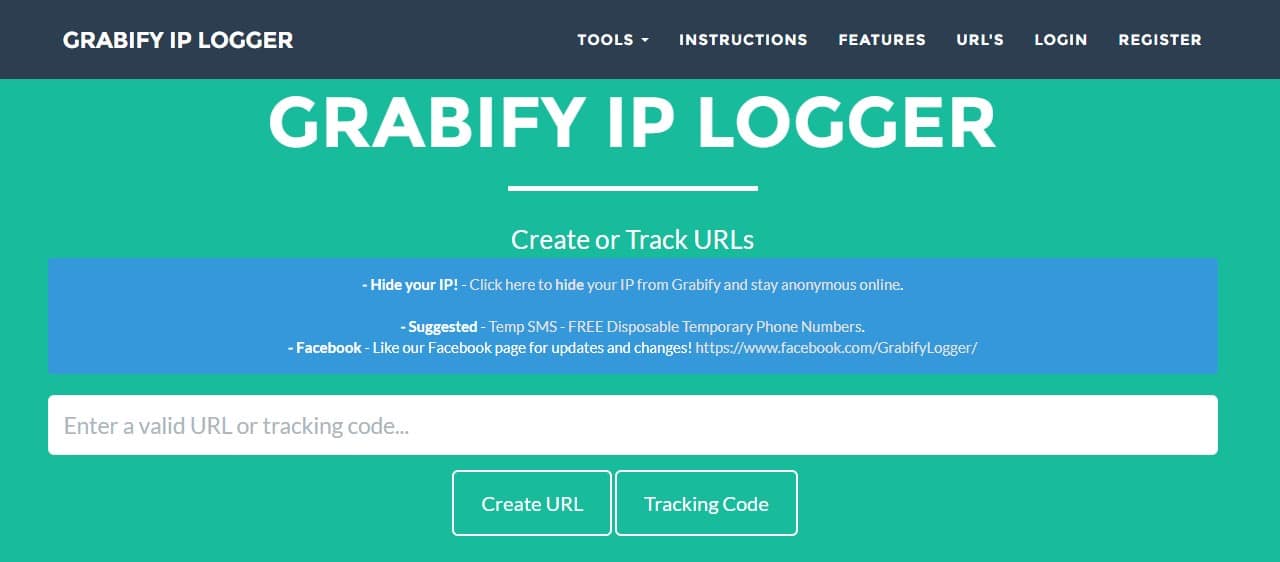 Step 7: Paste the initially copied Instagram URL on that dialog box.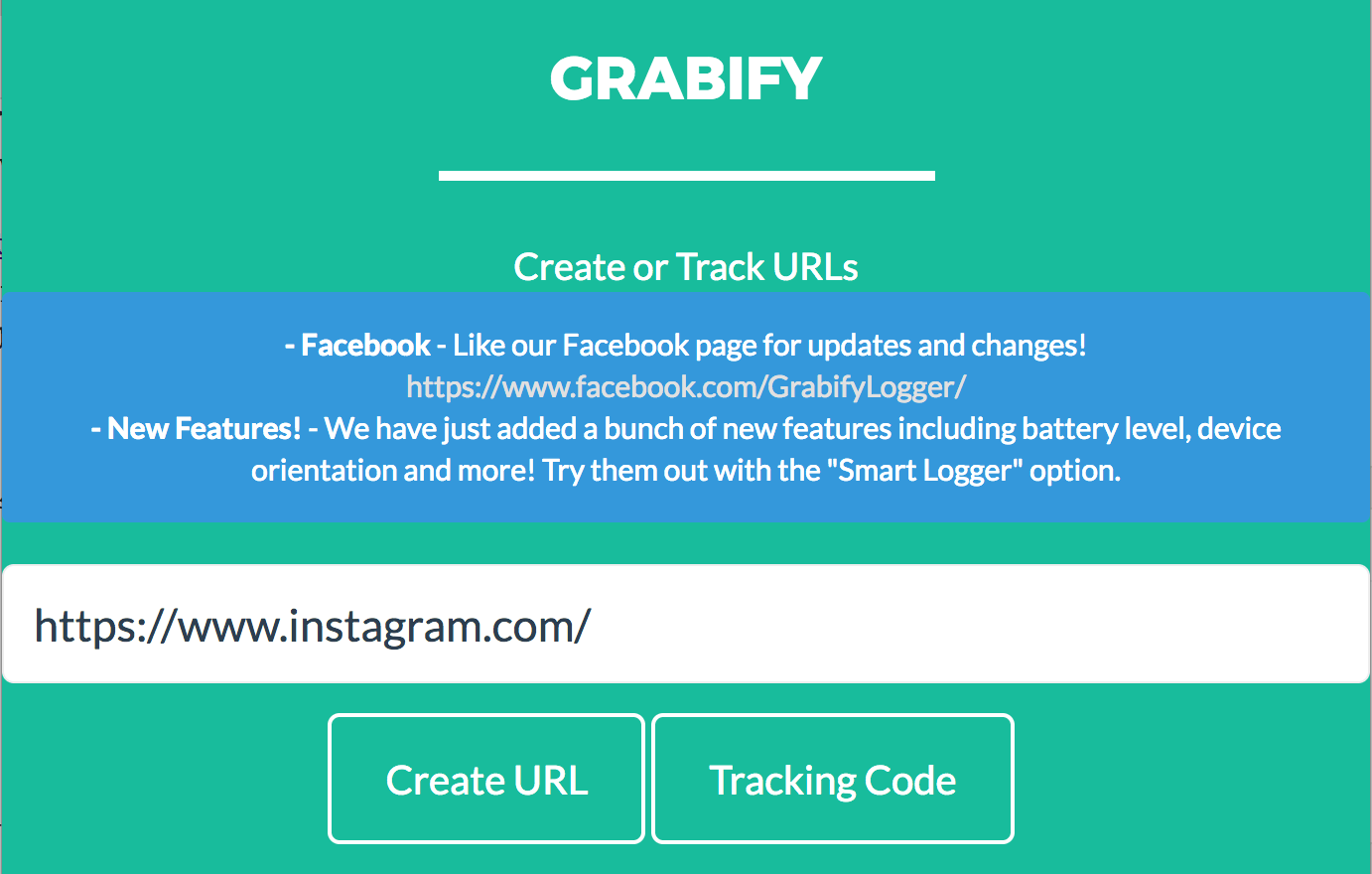 Step 8: Below that dialog box, you will find two options: ' create the URL' and 'tracking the code.' Click on the 'create the URL tab, and wait for the system to load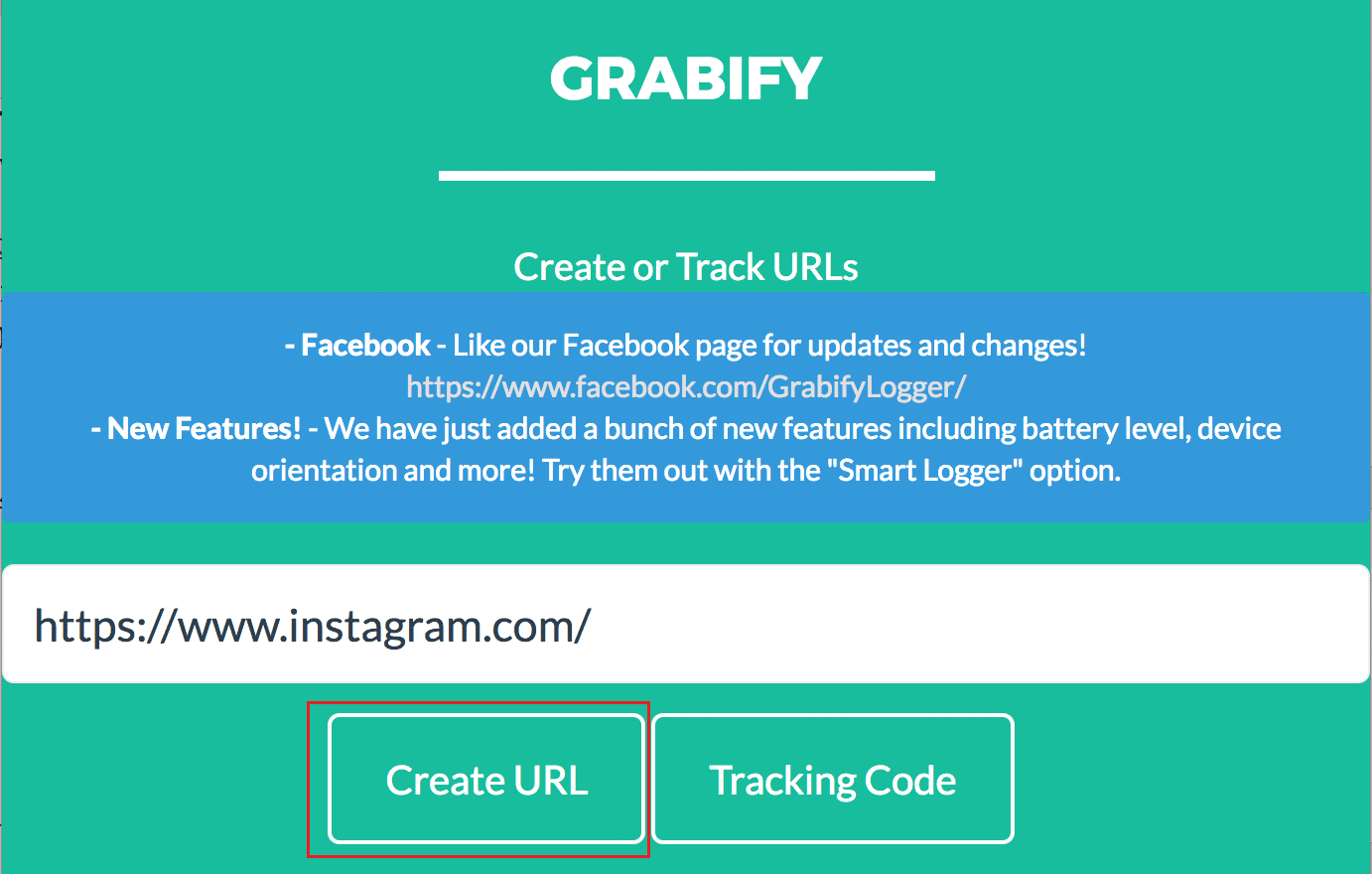 Step 9:  The Grabify IP logger will load your requested URL and configure it to its generated Grabify IP logger URL.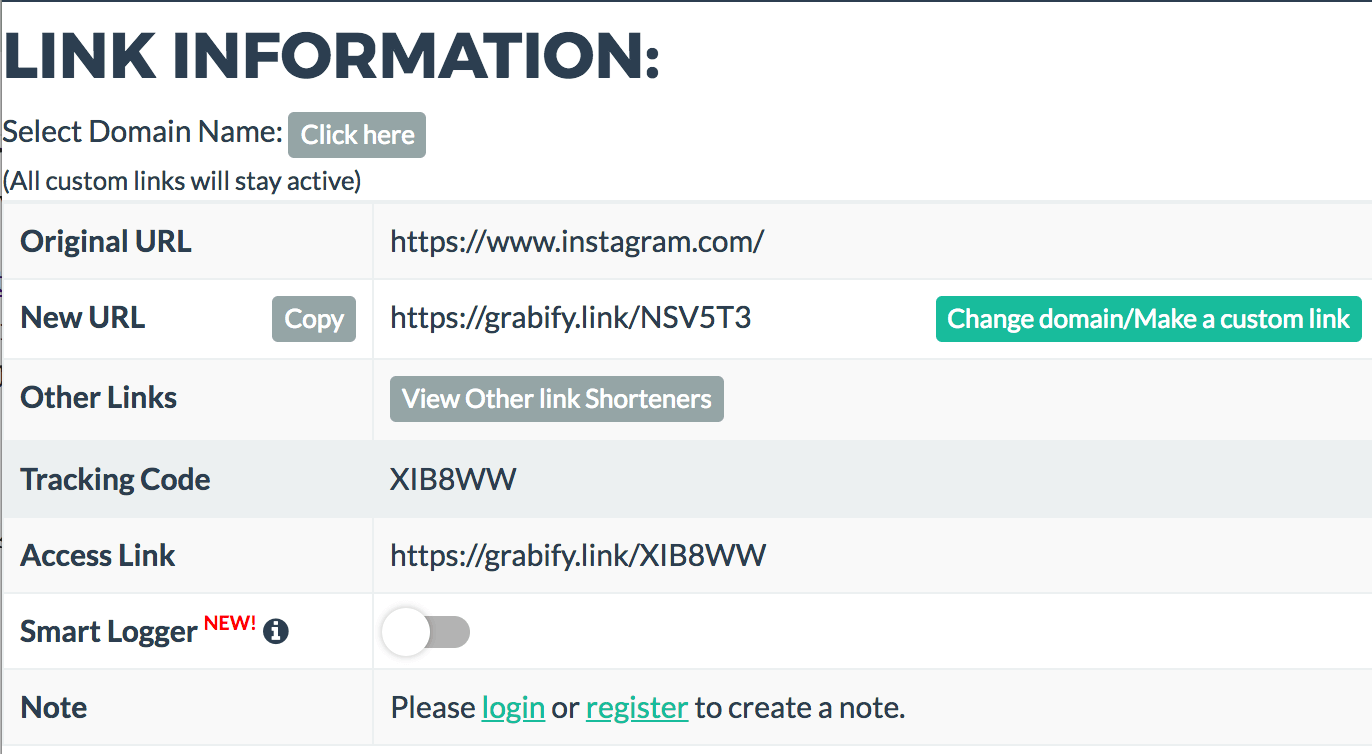 Step 10: You can also customize your generated tracing link, depending on what you wish. Therefore, on that platform click the' other links icon' where you will open many different domains like goo.gl, 7.ly, 5.gp, tiny.cc, and others. Or else, open the 'custom link maker selection' and select the domain as 'grabify link.'Scroll to the 'extension tab below' to select the image format like CSV, HTML, and GIF.

Step 11:  Go back to your Instagram account and inbox that person. It would help if you hooked him or her with a simple chat that starts a conversation.  The conversation should be persuasive and do not make you suspicious of your intention.
Step 12: In the conversion process, send and invite him to click on a video or a post embedded with the generated Grabify link.
Step 13: Immediately that person taps on your link, go back to the Grabify link, and refresh it. You will find the target's IP address at the bottom page of the 'results' icon.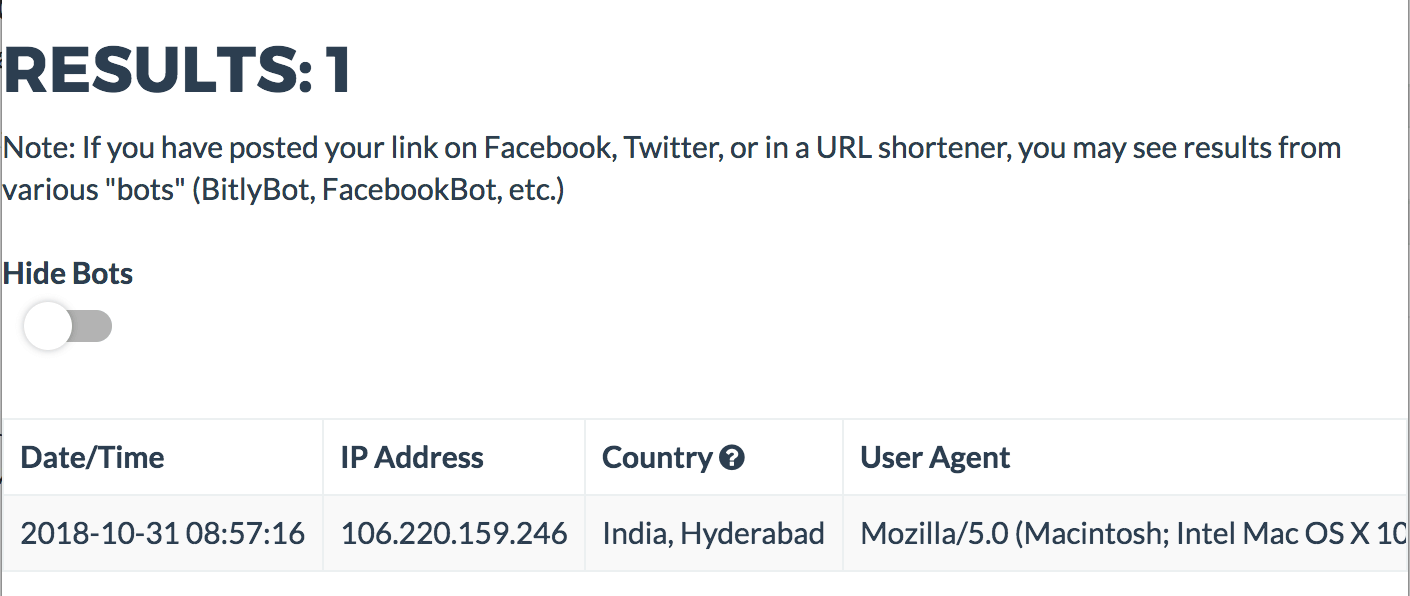 Besides knowing the target IP address, you can also use the following methods to identify other details like location, area code, phone or computer, and residence.
On that note, go back to the Grabify home page and click on the IP Track code option.
Paste the IP address results you got from Grabify and press enter. You will be surprised that the individual's address and other details will appear. Note that you can use other IP logger sites to track the IP of the person.
  Also, activate the smart logger icon you find in the link information. Then refresh the page again. You will be surprised that more details of that person will keep on showing.
---
Use the Command Prompt
Use the above way to create the tracking link. You get nothing unless someone clicks on it. There's a better way. Just make sure you're chatting online with the person you track.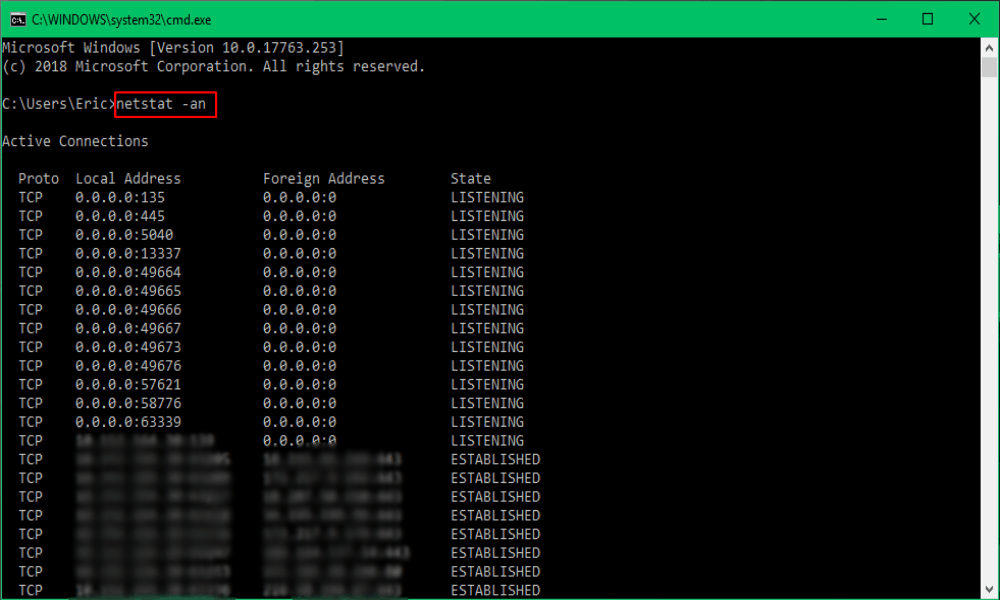 Step1: Chat online with the person you want to track.
Step2: Close other running programs to ensure that only the ones you want appear.
Step3: Press the' Win+R' key to open the command prompt window.
Step4: Type 'cmd', and to determine.
Step5: Type the 'netstat-an' command and execute it, then you will see the IP address.
Step6: Use IPlocation.net for tracing, and you'll find the person's details IP address information.
---
Why Track Other's Instagram IP Address?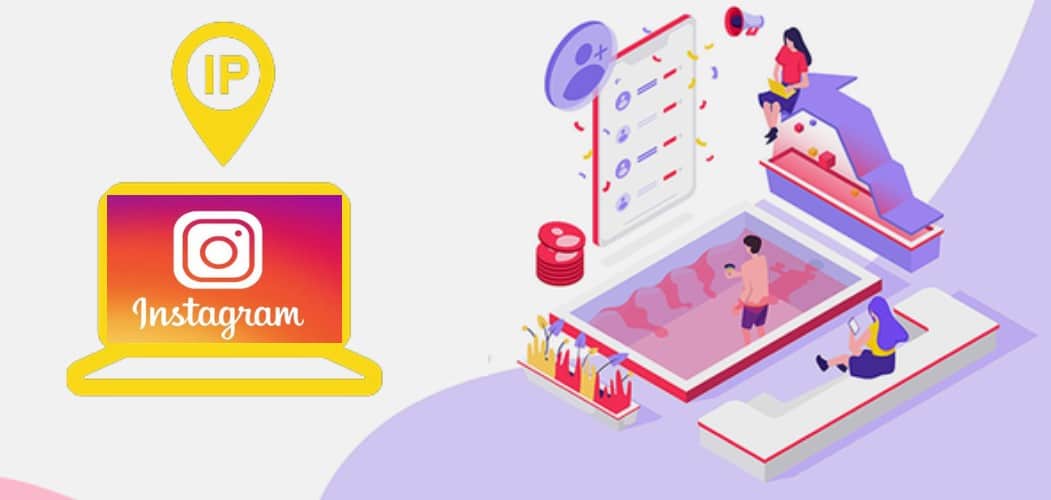 Your account can be hacked and used to spread rumors, hatred, or con other people.  Even some people can use a fake Instagram account to insult you, blackmail you or harass you. You could use authorities to capture the culprit through these tracking sites. This information can also be an asset to court when you sue the person against defamation, fraud, or blackmail.
Besides that, you can confront the person directly and warn him not to interfere with your account. Your last option should be blocking or blacklisting the person's access to your Instagram account and other accounts related to you.
On a positive account, you can trace your Instagram follower's IP address to market your products to potential clients based on their locations. Typically, most companies use this strategy to identify a market niche and understand their online audience's tastes and preferences.
Furthermore, tracking Instagram IP addresses enables customized marketing of products. You can cold-pitch, text, or call your Instagram followers to convince them to buy your products. Additionally, visit their premises to promote your goods and services.
1. Is Grabify Legal?
Yes, it is legal because they have a license on conducting IPs Tracking tasks. Even major companies like Google, Facebook, Instagram, YouTube, and other companies permit Grabify to use their clients' URLs for IP tracking. Still, government authorities can use Grabify to trace and capture cyber violators and other criminals.
2. How to keep your IP address from being tracked?
Even with Grabify and other IPs Tracking sites, you can use proxies and VPNs to hide your IP address from them. Most importantly, the rotating residential proxies mask your identity via a large stream of other proxies. You can switch as many proxies as possible and appear invisible and omnipresent from Instagram tracking.
Sometimes leaks can happen, and the proxy cannot save you anymore. In that case, Tor and VPN encrypt your data, the leaks will come encoded, and none will understand your online activity. Tor is a unique browser with high encrypt technology and relays its signal through Tor's servers, making it hard for online trackers to locate you.
3. Will Instagram ban me from using Grabify?
No, Instagram cannot ban you since Grabify is licensed software, and they shorten their URLs in the appropriate ways. However, if your URL is faulty, Instagram can block it. These faulty URLs includes
Spammer's links
URLs with an authorized content
Optimized URLs with lengthy domains that make it unclear to who you are linking.
Fake websites or misspelled URL domain
4. Does the link created by Grabify have click restrictions?
No, the link contains standardized domains that GDPR approves and licenses. Grabify also uses these links in authorized content and does not allow spam links or malicious URL domains. If Grabify had click restrictions, popular sites like Facebook, Gmail, YouTube, or Instagram would not allow the generated Grabify link.
I hope you have a hint of how you will uncover that person who is mocking you or violating your privacy through the Instagram account. Practice this exercise now! Just copy any urn of your follower like a friend and search it using the methods you have seen on Grabify. You will be amazed at the results you see. That is one way to say no to cyberbullying and fraud.
For those tracking IP addresses from their Instagram followers to generate business leads, they must be careful. It would help if you professionally carried this exercise unless you do not want someone suing you for violating their privacy.