Websites are vital for businesses in the modern world. Not only do they provide a platform to sell products and services, but they also allow you to connect with customers and build a rapport.
However, with so many website builders out there, it can be hard to know where to start. In this useful guide, we'll show you how to create a modern and interactive website that will engage your visitors and help you achieve your business goals. Keep reading to find out more!
---
Make sure your website has a good design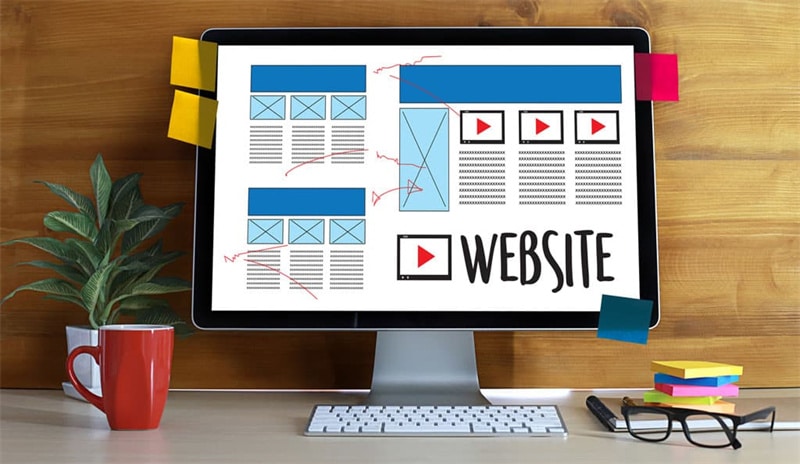 Your website is your online presence to potential customers, so having a website with a good design is essential. Working with a website design agency can help you find the right style and layout that not only looks good, but also supports your business goals.
Investing in website design can make all the difference in terms of creating an enjoyable experience for website visitors, which may lead to increased customer loyalty and sales. A website design agency can provide advice and guidance around content as well as website structure, ensuring that you have an optimal website for both current and future needs.
---
Think about SEO
Thinking about SEO is essential for website development. Search Engine Optimization (SEO) involves techniques to improve website visibility and increase website traffic by making a website more appealing to search engines.
It involves careful, strategic placement of keywords, writing content that is useful and engaging for readers, optimizing website page structure, and enhancing website navigation for users. Taking the time to think about SEO early on in website development can result in huge rewards down the line by helping your site gain visibility across the web.
In addition, Google's algorithm is constantly changing meaning that you should always be keeping up-to-date with the latest SEO strategies.
---
Create engaging and informative content 
Content is key when it comes to websites. Good quality, interesting and informative content will engage visitors and encourage them to stay on your website for longer.
You can create original content or curate content from other sources. Content should be created with the user in mind and should be easy to read, clear and concise. If you're creating original content for your website, make sure it is interesting and relevant to your target audience and include keywords that are related to your business.
---
Use only high-quality images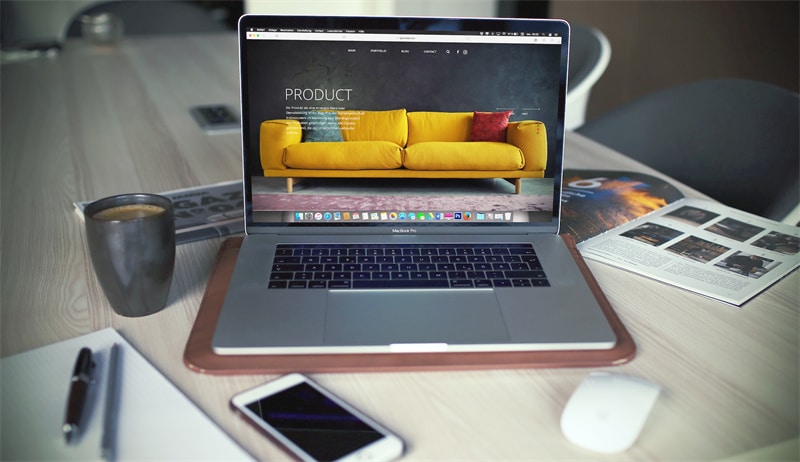 When designing a website, it's essential to consider the content, including the images. High-quality imagery is an important part of website design since it plays a role in how users perceive the website and overall brand. If website images are blurred or grainy, it can leave visitors with a negative connotation about the website in question.
On the other hand, bright, clear images will create an appealing website and instill value into your company and products you offer. So don't settle for second-rate – make sure you use only high-quality images on your website if you want to leave customers with a positive impression!
---
Make sure your website is mobile-friendly
As more people rely on mobile devices to access the internet, it is critical that businesses make web design a priority. Mobile users demand the same, if not better, experiences on websites than they receive through desktop browsers. If a website fails to provide an optimal experience on mobile devices, it can lead to dissatisfied customers who are unable to navigate or use the site properly.
Meeting user expectations requires making sure your website is designed with both desktop and mobile users in mind — and users should always be able to find what they're looking for quickly and efficiently regardless of which platform they're using. Investing in responsive web design can be invaluable in ensuring that audiences are able to engage with your content no matter what device they're using.
---
Provide customer support
Websites should provide customers with the information they need in order to make informed decisions. But, sometimes it's still necessary for customers to contact you directly. That's why it's important to have a customer service page or a dedicated help center where customers can get answers quickly and efficiently.
In addition, consider providing live chat support to give customers the chance to get help in real-time. Offering good customer service is essential for building long-term relationships with your customers and creating a positive user experience overall.
---
Follow web standards
When designing a website, it is important to follow web standards in order to maximize compatibility, improve performance, and increase the usability of the site. The core technology used to build a website will remain consistent over time while browsers, devices, and user experiences continue to evolve.
By adhering to web standards when designing a website, developers can ensure their content looks good and functions properly across multiple existing and upcoming platforms. Web standards also provide structure, consistency, and clear guidelines as to how content should be presented on all types of web pages.
Following these standards saves time for developers who no longer have to debug unique issues for each individual platform one by one.
---
Keep an eye on your competition
One of the best ways to stay ahead in website design is to analyze your competitors and see what they're doing right. Take a look at their websites, see what elements are working for them, and compare it against yours.
Keeping track of the latest trends of other sites in your industry can help you stay one step ahead when it comes to web design.
---
Make sure your website is secure
Website security should always be a top priority for any business. If a website gets hacked, it can lead to major financial losses and reputational damage, so it's essential to make sure your site is safe and secure. Make sure all necessary security measures are in place on the server side of your website, such as regularly updating and patching security holes.
In addition, consider implementing an SSL certificate to encrypt data transmitted over the internet. Finally, make sure that all passwords are kept secure and consider adding two-factor authentication for extra protection.
---
Monitor website analytics
Monitoring website analytics is an important and useful tool for managing a website. Website analytics can help website owners gain insight into visitor preferences, ecommerce trends, and other valuable data about how their site performs. By diving deep into the data available from analytics, websites can be more strategic in creating content that appeals to their target audience and optimize ad placement for maximum revenue.
It also provides a great opportunity to test different layouts and tweaks to improve the user experience. Finally, it can also be used to track competitor activity, giving website owners the valuable intelligence they need in order to stay ahead of the game.
The best websites are not only visually appealing, but they're also user-friendly, secure, and up-to-date with the latest web standards. By following the tips outlined above, website owners can ensure that their sites are optimized for success. From responsive design to customer service to staying ahead of industry trends, these suggestions will help website owners create better experiences for their audience.