Check out 9 smart and easy ways to make money on Amazon. Selling your products online, affiliate marketing, Merch by Amazon, and more.
9 Ways To Make Money on Amazon
Are you a budding entrepreneur? If you're looking to generate a steady income without investing in an office space, Amazon is the perfect platform to find an audience for your product/service.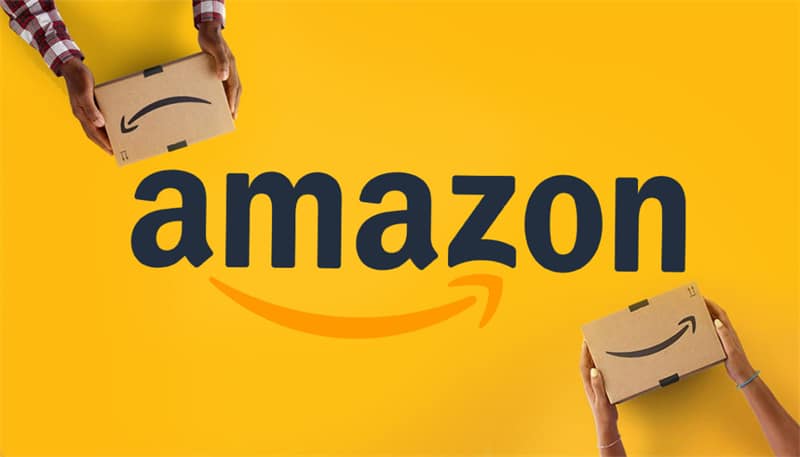 Whether it's books, gadgets, clothes, or jewelry, Amazon is the world's largest e-commerce website, selling a diverse range of over 350 million products.
In this article, we'll go over nine excellent ways to make money on Amazon. This doesn't only apply to physical products – you'll be surprised to learn that this e-commerce space offers tons of options for you to earn revenue, some of which you may not be familiar with.
---
Ways To Earn Revenue On Amazon
Amazon Private Label 
Have an amazing business idea but don't have the resources to set up a manufacturing unit and pay for marketing? Amazon Private Label is the answer. Start by choosing a product and selecting a manufacturer who makes that particular product.
Create a logo, finalize packaging and product design. List the products on the website, sign up for Fulfillment by Amazon (FBA) and start selling your products using your private label.
You can sell anything from essential oils, lip balms, copper measuring cups, and reusable water bottles to houseplants, ceramics, clothes, and jewelry. If the market is too saturated go with something that doesn't have too many competitors, for instance nootropic mental focus pills.
Find a private label focus formula supplier and place your logo on the box. You'll find millions of students and working people looking for these focus pills so it's almost a guarantee you'll have plenty of customers if you have a good product and a catchy brand name.
Create a logo, finalize packaging and product design. List the products on the website, sign up for Fulfillment by Amazon (FBA) and start selling your products using your private label.
You can sell anything from essential oils, lip balms, copper measuring cups, and reusable water bottles to houseplants, ceramics, clothes, and jewelry.
Pro Tip: Create your Amazon listing and optimize it to increase sales.
Flipping Products on Amazon
 
Just like real estate agents are skilled at flipping houses, you can make a profit by buying a product and selling it at a higher price on Amazon.
This is when your bargain-hunting prowess can come in handy. One thing you need to ensure is that the product you're going to buy should actually sell; this is where research about products with greater demand will prove useful.
Want to learn more about flipping items on Amazon? This detailed guide with a list of examples will help answer all your questions!
Amazon Affiliate Program
A great way to make money through Amazon is by becoming an affiliate. If you have a decent following (through your website or blog), you can recommend interesting products to them (available on Amazon) and earn a referral fee.
You can get up to 10% of the product's price when someone buys the product using your affiliate link. Signing up for it is easy and free without having to worry about third-party advertiser approvals.
Plus, you get to choose from over a million products listed on Amazon (from books, and makeup to vegan skincare products and electronics; the options are endless).
It also allows you to find your niche, create interesting content and build credibility among your online community.
Amazon Kindle 
Did you always dream of publishing a novel? With Amazon Kindle, you can not only get your novel published (in less than five minutes) but also earn 70% royalty on overall sales.
That's nearly 50% more than what authors usually make once they sell a book to a publishing house.
It's an amazing way to earn some extra cash if you've already written a novel. It's absolutely free to publish, giving you the opportunity to see your name in e-print.
Merch by Amazon
Got a clever design idea for a coffee mug or a t-shirt but don't have the money to make hundreds of these to sell to an audience? No worries. Merch by Amazon will handle everything from production to shipping and customer service with no upfront costs.
All you have to do is upload your design and select the product type and color, and Amazon will have a product page ready for you to reach new customers.
You'll get a royalty for every product that gets sold. Merch by Amazon products will have the same shipping options as other products. Items must be in line with Amazon's content policy listed here.
Sell a Service
Amazon isn't just a marketplace for physical products. You can also offer services through Amazon Services.
From business, education, health and beauty, and landscaping to home maintenance, electronics, and events, if you have a skill in any of these categories, you can provide services to a large customer base and earn money through Amazon Services.
Sell a Handmade Product
People appreciate handmade products nowadays. If you are good at sewing and crafts and enjoy making things at home, you can sell your products on Amazon.
There are sellers listed from over 80 countries and Amazon has an artisan-only auditing process that ensures that sellers are selling genuine handcrafted items. There are no hidden fees to sign up. All you have to do is give Amazon a 15% referral fee for each sale you make through the platform.
That's a small cost to pay given that you'll be able to reach a much larger audience through Amazon and get genuine reviews to help boost sales in the future.
Amazon Flex
Did you know that Amazon has its own delivery service? If you want a job and want to deliver packages for a living then you can become a driver through Amazon Flex.
Drivers earn $18-25 an hour, and you have the option to choose the blocks that match your schedule (especially if you're a student and doing this as a part-time job). All you need is a car with proper insurance in order to make deliveries for Amazon.
Amazon Mechanical Turk
Mechanical Turk is a crowdsourcing marketplace that allows individuals and businesses to outsource tasks to virtual staff. These tasks are fairly easy to finish and come in the form of data entry, content moderation, categorization of products, research, and surveys.
You have the option to work part-time according to your schedule and can earn anywhere between $0.10 to $1 per task.
---
Conclusion
By adopting these methods, you can say goodbye to a 9 to 5 job and work according to your own schedule. If you have a good social media following then you can even consider becoming an Amazon Influencer, and promote products through Facebook, Instagram and Twitter in order to earn product commissions from your followers.
If you don't want to go all-in, start small and make it a side hustle while keeping your day job and once it takes off, you can do this full-time.