Want to know how to save YouTube videos to Google Drive? Discover simple methods to store and access your favorite videos on any device.
Google Drive, a fundamental tool for modern digital storage and access, has changed how we keep our files. Being part of the Google ecosystem, Google Drive has become a crucial tool in online storage. It acts as a virtual vault, accessible from any device with an internet connection. Apart from being a storage solution, it aids users in streamlining their digital lives.
This article explores the practicality of using Google Drive as a place to store YouTube videos, presenting three simple methods for this purpose. These methods are each designed for different preferences and needs. By using these methods, users can enjoy the convenience of having their favorite YouTube videos easily accessible and neatly organized within their Google Drive accounts. Whether for personal enjoyment, educational purposes, or sharing with others, these techniques simplify the process and enhance the usefulness of Google Drive as a multimedia repository.
---
What is Google Drive?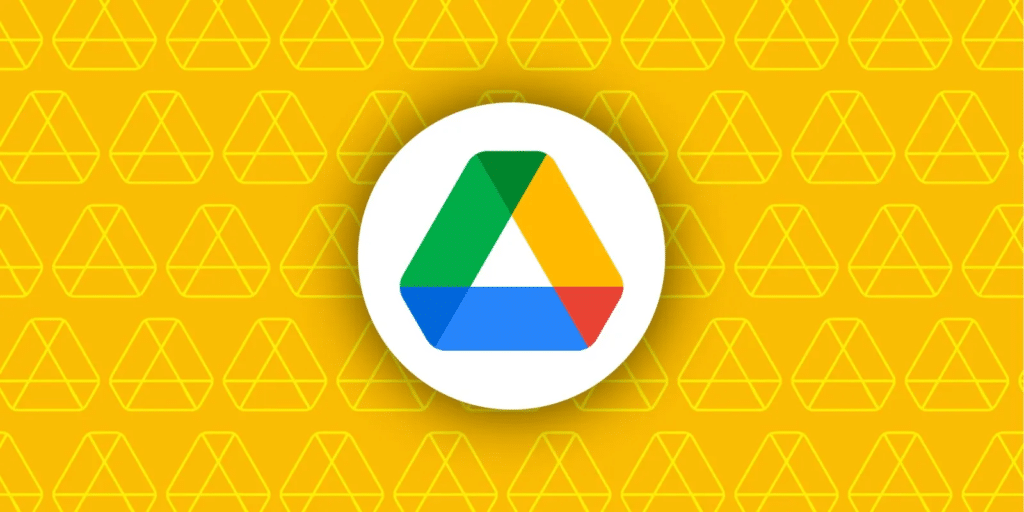 Google Drive, offered by Google, provides cloud storage capabilities. It allows users to store files and data in the cloud, making them accessible from anywhere with an internet connection. Google Drive offers various storage plans, seamlessly integrating with other Google services like Google Docs, Sheets, and Slides.
---
Benefits of Saving YouTube Videos to Google Drive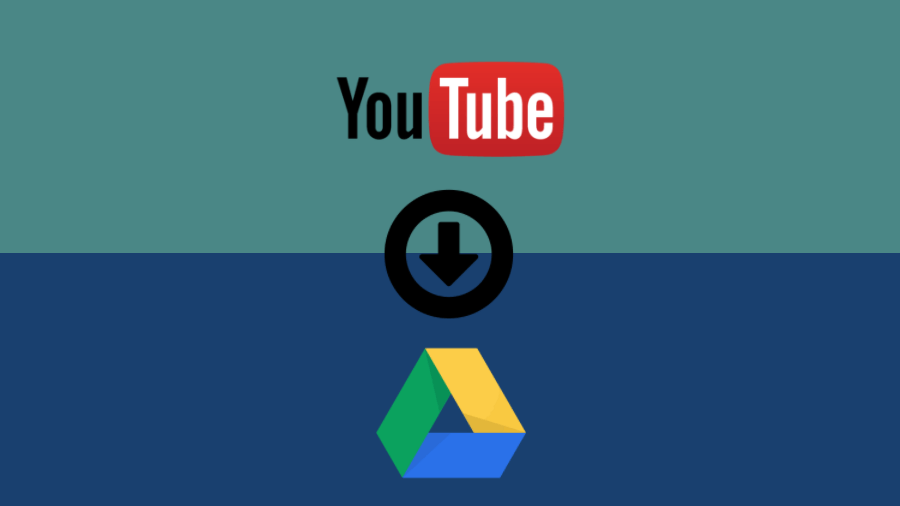 Before exploring the procedures for saving a YouTube video to Google Drive, let's take a look at the many benefits involved:
Easily access your saved videos from anywhere with an internet connection on any device.
If anything happens to your device, your videos will be safe in Google Drive since it is a safe and reliable place to store them.
You have the option to group your saved videos into folders and playlists, making it easy to find the videos you are looking for.
By saving your videos to Google Drive, sharing them with your friends becomes simple by sending them a link to the video stored in Google Drive. Additionally, you have the option to create and share playlists of your saved YouTube videos.
You are offline Viewing. If you do not have a reliable connection, you can download your saved videos to watch offline. You also get to watch videos with zero interruption from ads.
If you have a Google Slides presentation, you can insert YouTube videos to add visual interest to your presentation and engage your audience.
---
How to Save a YouTube Video to Google Drive
Method 1: Using a Video Downloader Website
Saving a YouTube video to Google Drive can be accomplished by using a video downloader website. Use the following steps:
Step 1: Visit a video downloader website such as SaveFrom.net or YTD Video Downloader. There are so many video downloader apps; pick your desired one.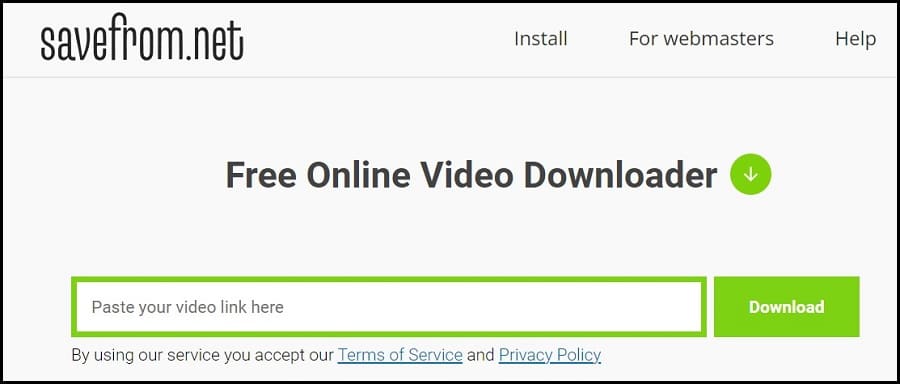 Step 2: Paste the URL for the video you want to save from YouTube in the search bar.
Step 3: Select the video format and quality that best matches your preference.
Step 4: Click the 'Download' button.
Step 5: After the video has been successfully downloaded, proceed to Google Drive and upload your video.
This method provides a streamlined and efficient way to save your favorite YouTube videos directly to your Google Drive account. Utilizing a user-friendly online video downloader tool can ease the process of archiving videos for future Viewing, sharing, or organizational purposes.
Method 2: Using Save to Google Drive
Downloading YouTube videos using the Save to Google Drive extension is a convenient way to archive your favorite content for later access. Before you begin, install the Save to Google Drive extension in your web browser. After downloading the extension, follow these steps to download YouTube videos to Google Drive:
Step 1: Go to the YouTube website using your web browser.
Step 2: Find the video you want to download
Step 3: After locating the video, look for the 'Save to Google Drive' extension icon in your browser's toolbar, often located near the address bar, and click on the extension icon to activate.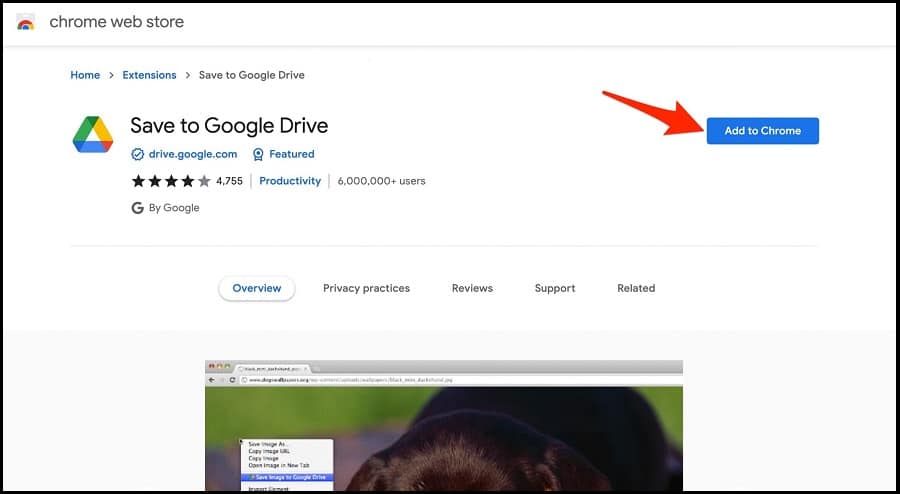 Step 4: After activating the extension, a pop-up window or menu should appear, displaying options for downloading the video.
Step 5: Click 'Download to Google Drive' within this menu.
Step 6: You will encounter choices to set up the video format and quality configuration according to your preference; select your preferred ones.
Step 7: Once you have selected your video settings, click the 'Download' or related button within the menu.
Step 8: The extension will start the download process. It will fetch and save the YouTube video to your Google Drive storage.
Upon completing the download, you will receive a confirmation notification from Save to Google Drive. To view Your downloaded YouTube video, open your Google Drive account. The video is in the 'My Drive' section, possibly within a folder created by Save to Google Drive.
Method 3: Using a third-party Application
There are many third-party video downloader applications available, both free and paid. Some of these video downloaders include 4K, Freemake, and YTD. Download and install a third-party video application of your own choice.
Step 1: Go to the YouTube app and copy the video URL of your desired download from your browser's address bar.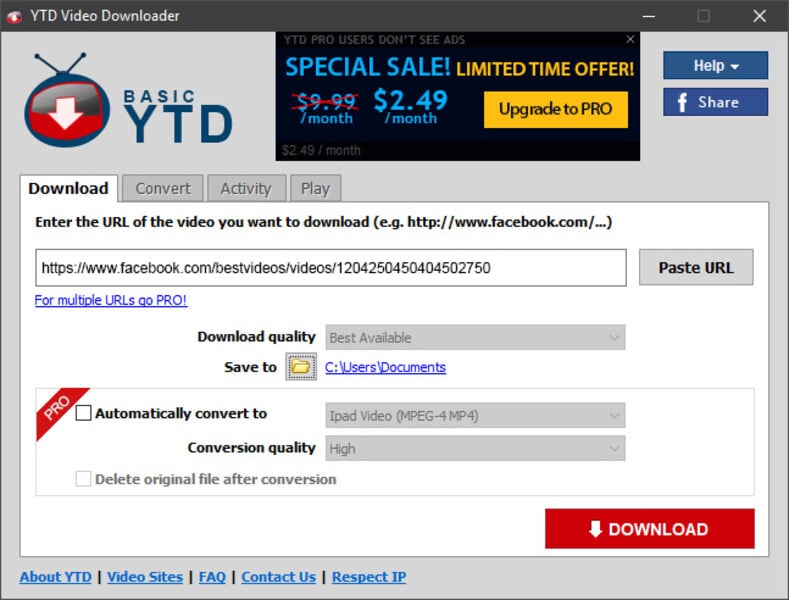 Step 2: Look for an input field or an option to paste the YouTube video URL in the third-party application's interface.
Step 3: Paste the URL you have copied from YouTube into the search bar.
Step 4: Select the video format and quality based on your needs.
Step 5: Initiate the download process by clicking a 'Download' or related button.
Step 6: After downloading the video, open your Google Drive account and upload the video. This is done by locating the 'Upload' within Google Drive and selecting the downloaded video file.
This method gives you reasonable control over the download process and allows you to save YouTube videos directly to your Google Drive using a third-party application. It is beneficial when you require specific formats or have advanced preferences for video quality.
---
Troubleshooting
Here are some common issues you may encounter when saving YouTube videos to Google Drive, along with their solutions:
The video won't download. Ensure you have a stable internet connection or use a different downloader website or browser extension. If you are utilizing a video downloader from a third-party source, try restarting the app.
The video won't upload to Google Drive. Ensure you have enough storage space available, and try uploading the video to a different folder in Google Drive. Try clearing your browser's cache and cookies if you are using a browser.
Video does not play in Google Drive. Try downloading the video using a different video downloader or browser extension.
---
FAQs
Q. Can YouTube videos be downloaded and saved to Google Drive?
Yes, for personal use. Avoid commercial use or downloading without the creator's consent.
Q. Can I save videos to Google Drive from the YouTube mobile app?
No, you may need to use a web browser on your device.
Q. Are there any limitations to the size and duration of videos I can save to Google Drive?
Yes, since Google Drive imposes storage limits based on your Google account type, free or paid. Upgrade to a larger storage plan if needed.
Q. Do I need an internet connection to access videos saved to Google Drive?
Yes, for streaming or downloading videos. However, you can mark files as available offline for limited offline access.
---
Conclusion
In conclusion, the methods outlined here provide simple ways to save YouTube videos on Google Drive. Whether you are using a desktop computer, Android, or iOS device, these methods make it possible to preserve your favorite videos. The beauty of saving content on Google Drive is its convenience- you can access your media from anywhere. It also acts as a reliable backup in case of device issues. Additionally, sharing your cherished videos and music with friends becomes effortless. Therefore, choose the best method that meets your needs and start enjoying your YouTube content with the flexibility and security of Google Drive.