Online gaming while abroad can be very challenging. However, with gaming proxies, online gaming has never been easier.

In this review, we have highlighted the best gaming proxies that you can use to access geo-restricted gaming platforms while abroad. Check them out!
What's a Gaming Proxy?
A gaming proxy is a type of proxy that's used to unblock gaming sites. Unlike normal proxies, gaming proxies are built for speed and stability. They are designed to give the user a smooth and uninterrupted gaming experience, just like anyone else who's gaming without the help of a proxy.
Besides, the speed, gaming proxies also protect your identity by keeping your online activity private and anonymous.
---
The Best VPNs for Accessing Gaming
Accessing online gaming sites can be difficult, especially for users outside specified geographical regions. However, with the advent of VPN proxies, circumnavigating geo-restrictions has become all too common and easy. Here are some of the best VPN Proxies for online gaming.

When it comes to online gaming, finding the best VPN proxies for circumventing geo-restrictions can be difficult. Even so, there are a couple of very good VPNs that can be used by gamers and IPVanish is one of them.
It's loaded with tools and features that mask your real IP making it hard to be flagged or blacklisted by gaming sites. This way, IPVanish allows you to access and play online games from your favorite websites when abroad. You won't have to worry about access restrictions or outright blacklisting.
IPVanish has a large pool of private anonymous IP addresses. These are perfectly suited for keeping your browsing activity on the down-low. With the IPs, you easily access and enjoy playing online games from wherever you are. The network has dedicated applications for mobile, desktop, and console.
Whichever platform you are on, you can still enjoy safe and anonymous gaming trusting on IPVanish to keep you anonymous. Among other features, IPVanish supports split tunneling for optimizing network performance for gaming. They also support IP whitelisting and this also has the advantage of optimizing the network.
They have affordable premium packages. Be sure to choose the one that suits your budget. Together with the privacy features, their premium packages also include ad blocker and anti-malware features to make your gaming smooth and uninterrupted.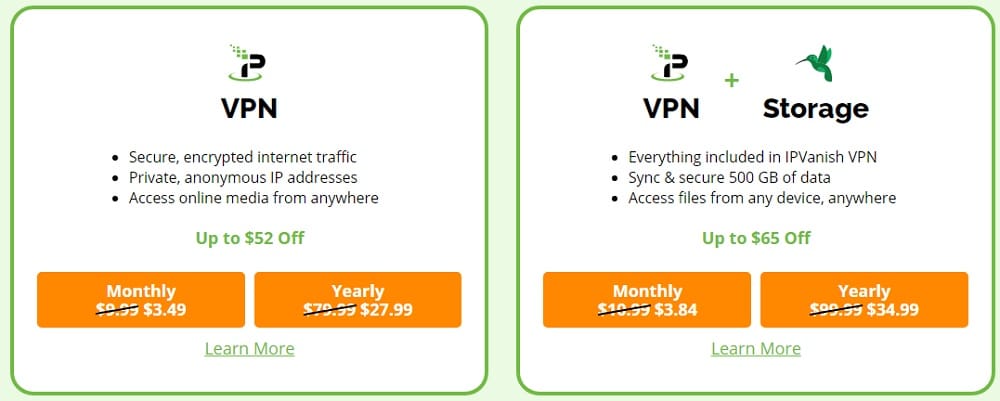 If you're looking for a tested and proven VPN proxy for online gaming, try IPVanish and you won't be disappointed.
The Feature
256-bit standard data encryption for the best
Secure and enjoy gaming across devices with no connection caps
Available apps for Windows, Android, iOS, etc
Supported encryption: 256-bit standard
High-level privacy and anonymity
Two protection packages: VPN only & VPN and storage
No free package
---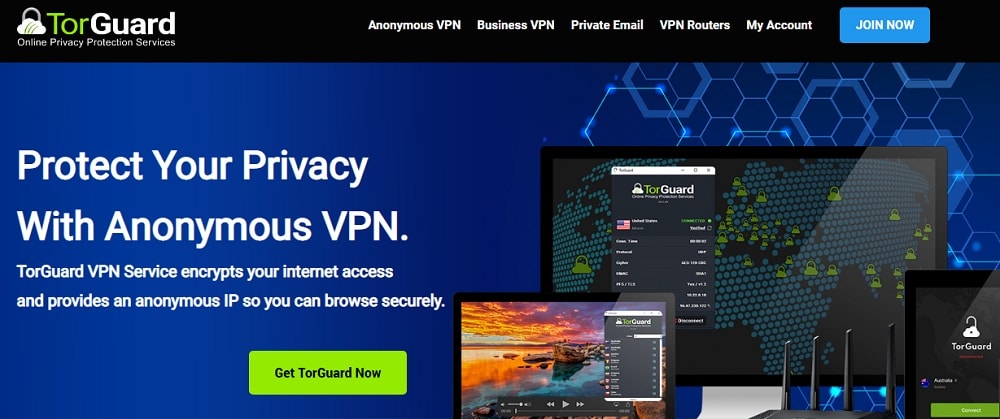 TorGuard is built and designed with easy-to-use features for the best online safety and anonymity guarantee. The VPN comes with TorGuard Stealth that allows you to bypass DPI firewalls and VPN Blocks; very handy in avoiding detection when accessing gaming sites. Online gaming and streaming has never been easier.
TorGuard VPN comes with native apps for all the popular platforms and devices. These include Windows, macOS, iOS, Android, Linux, etc. Getting started with TorGuard is very simple. All you need to do is install the app on your device, turn it on, and start gaming.
TorGuard has super-fast network speeds with zero throttling, perfectly suited for gaming. Also, they have a massive network of 3000+ global VPN servers in 50+ countries.
The platform has a number of high-end security features including the 256-bit AES encryption standard. Their military-grade encryption ensures that all your personal data is safe from hackers and spies. Apart from that, TorGuard also has a network kill switch that guards against data vulnerability during network downtimes.
Also noteworthy is the WebRTC leak blocking to further conceal your IP thus further adding to your anonymity. In addition to these features, the platform supports split tunneling for network optimization for gaming.

Their premium packages are very affordable and come with unlimited bandwidth for the best online gaming experience. If you value privacy and anonymity while gaming online, then TorGuard VPN is for you. It packs great features for an enjoyable gaming experience.
The Feature
Supported data encryption: 256-bit AES
Other security features: kill switch, WebRTC leak blocking
Invisible SSL Stealth VPN access for bypassing geo-restrictions
Premium package comes with a 7-day money-back guarantee
Supported devices: Windows, iOS, Android, Linux, MacOS, etc
Available browser extensions: Firefox and Chrome
---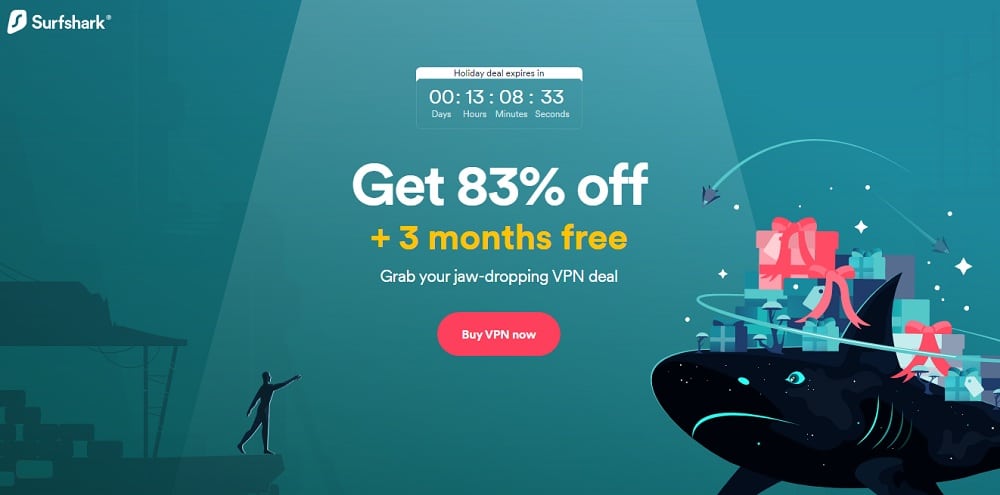 Surfshark is a future rich VPN that's known for its safety and unparalleled network speeds. It's best suited for gaming, streaming, and downloading. Surfshark is your ticket to internet freedom from trackers, annoying ads, and malware. You get to stream content or indulge in your favorite online game without worrying about data thieves.
Apart from that, the VPN is available across all popular devices including Windows, Android, iOS, Linux, and macOS. It also comes with Chrome and Firefox browser extensions for an instant on the go protection.
It supports IP whitelisting, meaning you can allow all except specific sites like gaming sites, streaming sites, to bypass the VPN. Whitelisting comes with the advantage of optimizing network performance for more important tasks like gaming or streaming. It also supports VPN tunneling, a function that adds to the network's superior gaming speeds.
Their strict no-logs policy means the platform doesn't record or track your online activity. You can be sure your personal data can't be accessed by big tech and online snoops. The platform also has a network Kill switch that acts as a safety net for protecting your sensitive data when VPN connection fluctuates.

Lastly, Surfshark has very affordable premium plans starting at $2.21/ month. Whenever you're abroad and want to enjoy some quality online gaming on American or European sites, you can count on Surfshark to help out.
The Feature
Camouflage mode limits ISP network speed throttling by concealing your traffic
High-end security: IPv4 stack & private DNS
Kill switch protects personal data during VPN connection downtime
Strict no-logs policy
Whitelisting maximizes server resources for online gaming, streaming, or downloading
Supported devices: Android, iOS, Windows, macOS, Linux, and FireTV
Affordable premium plan starting at $2.21/ month
---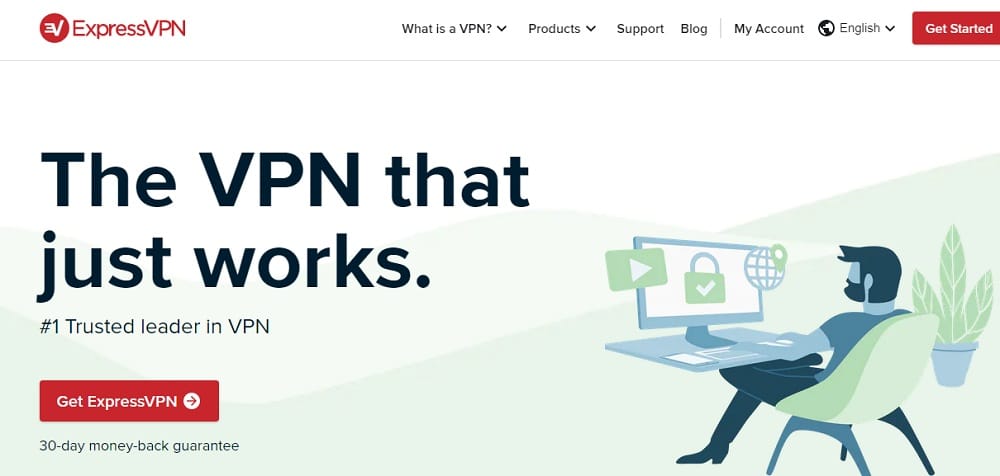 ExpressVPN is your trusted online guardian for circumventing gaming site censorships and restrictions. If you're into online gaming but are limited by geo-restrictions, ExpressVPN is here for you. Like most top VPN platforms, ExpressVPN has some high-end security and privacy features perfectly suited for keeping you anonymous and protected while gaming online.
Among other features, ExpressVPN uses military-grade encryption to conceal user personal data from unauthorized access. The VPN has very impressive network speeds, ideal for gaming.
That aside, the VPN has dedicated apps for the most popular gaming devices including Windows, Android, iOS, Linux, and macOS. Meaning, you can enjoy gaming on whichever platform you're using.
ExpressVPN leverages split-tunneling to optimize network speed and performance. Split tunneling works by prioritizing only some network traffic via the VPN. That means non-essential traffic can go to the web directly. The technique has the advantage of removing data bottlenecks the choke the network leading to fast connections.
Other outstanding security features include best in class encryption and leak-proofing to protect your identity. This adds to your anonymity when accessing gaming or streaming sites. ExpressVPN has a large network of ultra-fast VPN servers in 160 locations in 94+ countries. Together with their unlimited bandwidth, users are certain to enjoy supercharged network speeds while gaming.
No buffering or network interruptions. Just smooth and immersive gameplay.

They have 3 premium packages, all backed by a 30-day money-back guarantee. Lastly, they have a very professional customer support team that's at your service 24/7. For all your questions and concerns, they're always ready and willing to help.
The Feature
Supper-charged network speed for the best gaming experience
Best in class security and encryption
No activity logs policy
30-day money-back guarantee on all premium plans
Supported apps: Android, Linux, macOS, iOS, Windows, etc
Network coverage: 160 locations in 94 countries
Supported browser extensions: Firefox and Chrome
---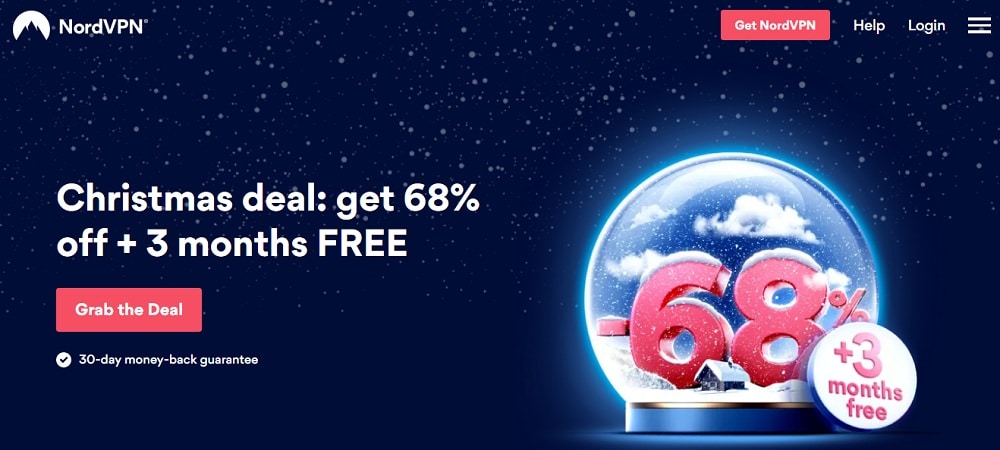 NordVPN is arguably the best VPN for streaming and online gaming. The reason for this is their military-grade security features and stable network speeds. NordVPN has 5400+ VPN servers spread in 59 countries worldwide making it suitable for accessing restricted gaming platforms from any part of the world.
Added to their blazing fast network speeds, online gaming has never been better. A single subscription supports up to 6 devices concurrently. Meaning you can share the protection with 5 other friends and get down to some serious competitive gaming.
NordVPN is accessible across all the major devices and operating systems. Some of these include Windows, Android, iOS, macOS, Linux, smart TV, etc. Apart from the speed and accessibility of multiple devices, NordVPN also has some impressive security and privacy features. Some of these include their no browsing logs policy.
That's to say, they do not store or track your online activity. Your personal data and online activity are simply inaccessible to any third parties. Apart from that, they use next-generation encryption technology to ensure all sensitive data is protected from hackers and online trackers.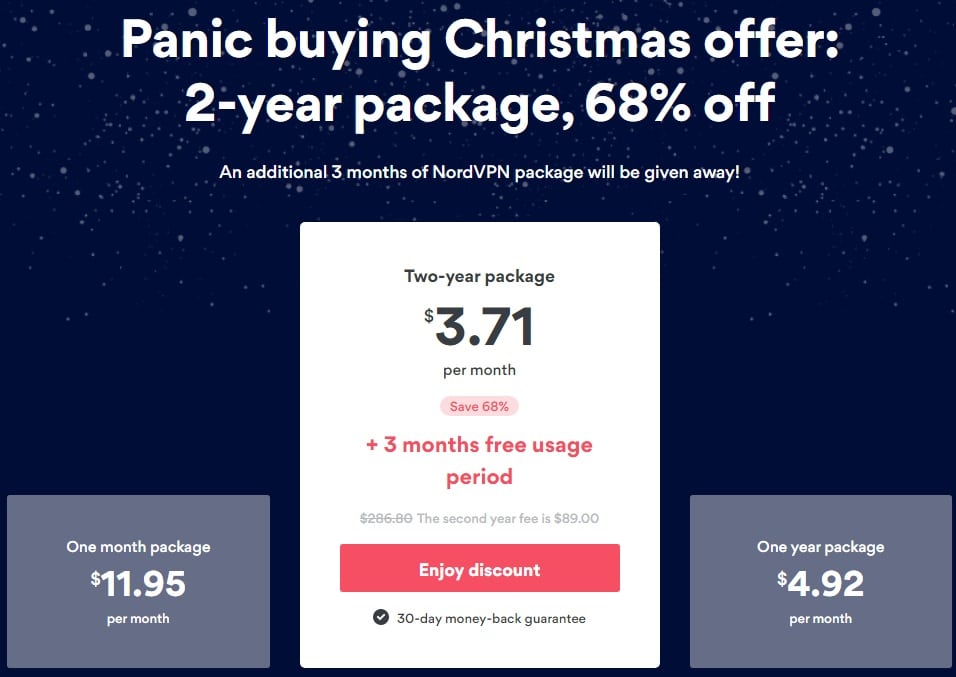 NordVPN also has secure P2P servers for sharing large files. That comes in handy especially when gaming or downloading torrents. Lastly, the platform has a very intuitive user interface for easy management and tracking of your bandwidth usage.
For gamers abroad who are looking for VPNs for accessing restricted gaming sites, NordVPN is all you need.
The Feature
Readily pairs with an Onion router for enhanced online anonymity
Double protection & IP masking for privacy and anonymity
Supports secure P2P servers for convenient gaming and streaming
Dedicated IPs
A single subscription protects up to 6 devices
Split tunneling optimizes network performance
---
The Best Proxies for GEO Gaming
Geo-gaming refers to playing location-based games or mobile games. Geo-gaming can be accessed on a range of devices. Some of the most popular platforms for geo-gaming include Windows, Android, iOS, Linux, smart TV, etc. Typically, geo-games involve remote-tracking using GPS. With that said, here are some residential proxies you can use to access geo-games.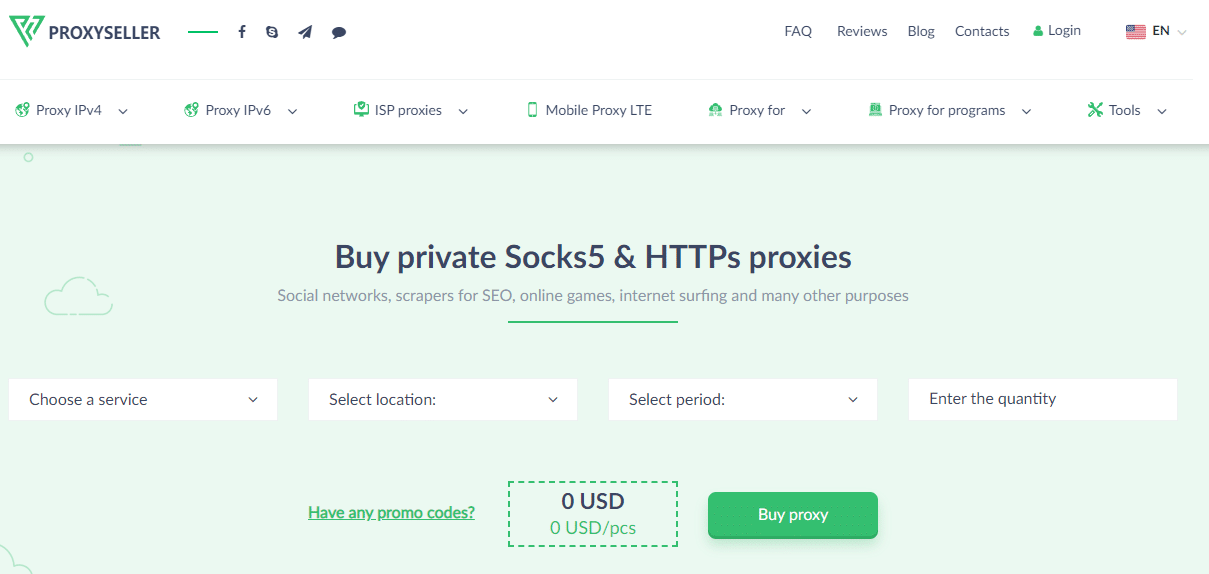 Proxy Seller is the first option on our list. It offers customers special IPV4 gaming proxies with good location coverage and speeds up to 100 Mbit/s. With guaranteed anonymity and unlimited connection or bandwidth, there is no limit while enjoying your online games.
The company has a massive selection of gaming proxies on its website./ you can move with the special; packages meant for FIFA, WOT, Travian, war RThunder, Lineage 2, Steam, Aliens World, New World, woW, Motin2, Runsecape, Roblox Minecraft, etc. they have an extensive collection of gaming proxies and above all, you can also use the general gaming proxies for any online games.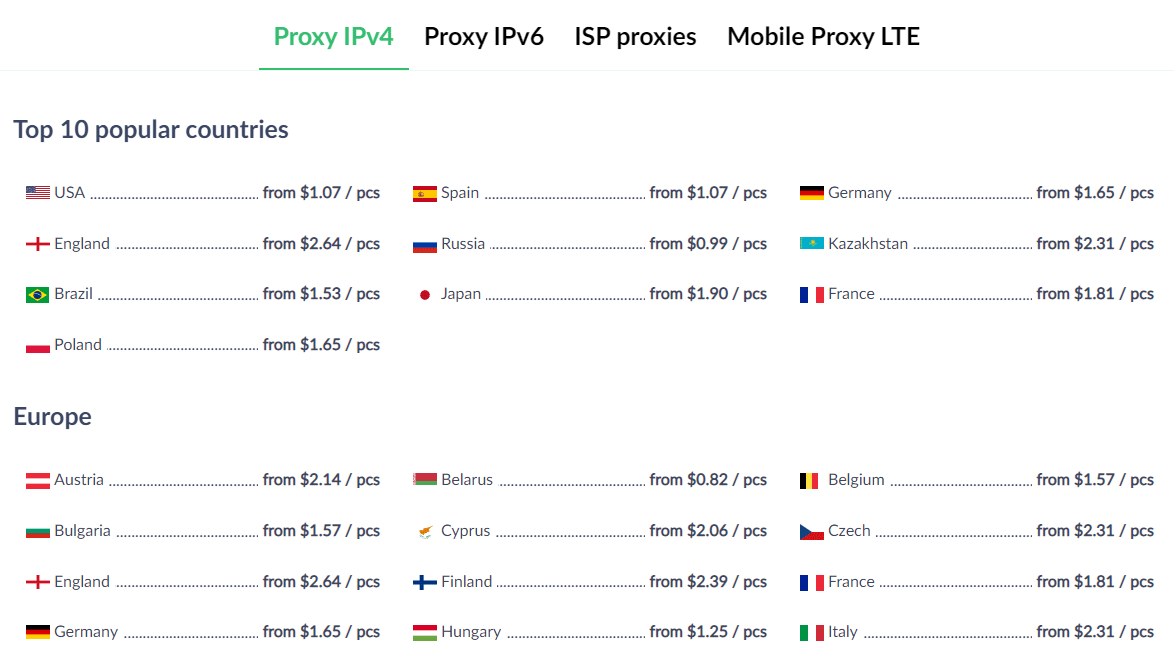 On top of that, they give customers 24/7 customer support, and their proxies are compatible with the HTTP(S) and socks5 protocols. We rank the Proxy Seller as offering the best gaming proxies because they also have ISP-static residential proxies and a speed of 1Gbps channel; they give online gaming almost 100% of their original speed. This means no latency and smooth gaming with a guaranteed remarkable experience.
The Features
Unlimited bandwidth and concurrency connection
Supports over 50 countries
24-hour refund policy
Free monthly randomization
Proxies compatible with HTTP(S) and socks5 protocols
Multiple secure payment methods.
---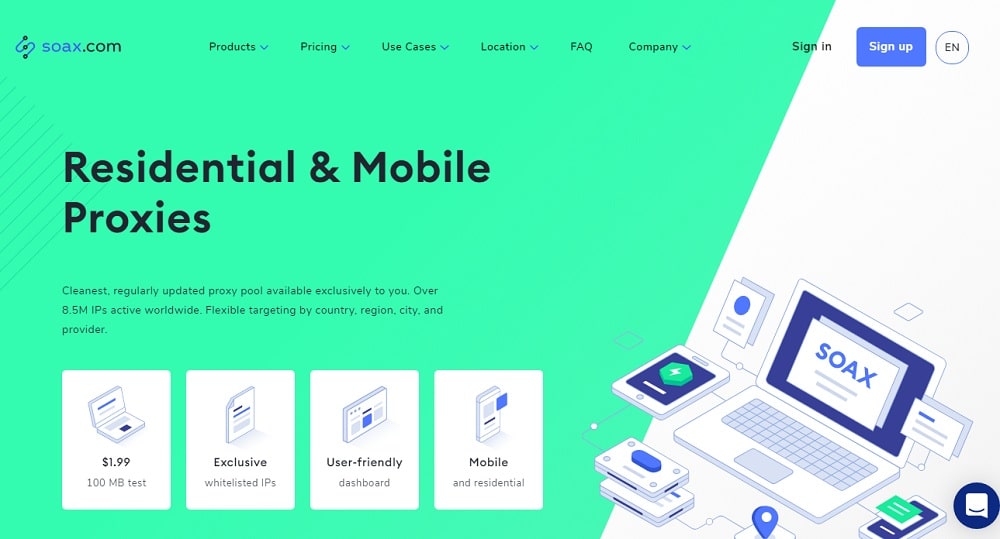 With a proxy pool of 8.5M+ IPs, Soax is among the largest, most reliable residential proxy networks. Their pool of genuine and whitelisted IPs guarantee users 100% anonymity when surfing. For online gaming, you need a very stable network with reliable top speeds. That's what you get with Soax.
Their 99.99% network uptime guarantee means you can enjoy gaming on your device without worrying about network downtimes.
The platform is accessible on different devices. Some of the popular ones include Windows, Android, iOS, Linux, etc. You can enjoy uninterrupted gaming on your favorite devices. Soax also makes it possible for gamers to access multiple sites concurrently by working with thousands of IPs simultaneously.
Also noteworthy is that Soax proxies auto-rotate to keep user identity private and anonymous when gaming. That makes it a lot easier for you to focus on winning the game.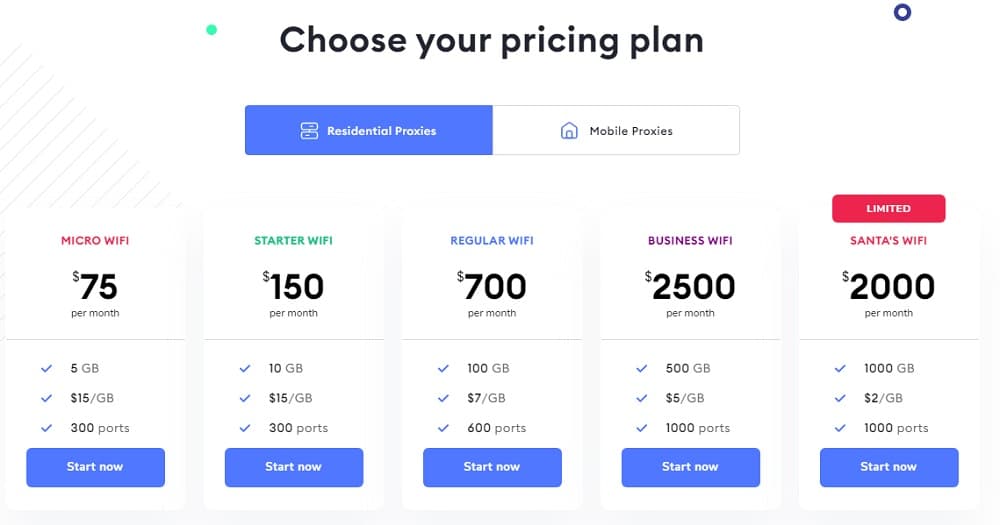 Soax has three premium plans; micro Wi-Fi, starter Wi-Fi, and regular Wi-Fi priced at $75, $150, and $700 respectively. Be sure to select the plan that fits your budget. For gamers looking for the best residential proxies for online gaming, Soax is one platform you really need to consider.
The Feature
Large pool of 8.5M+ genuine residential proxies
99.99% network uptime ideal for gaming
Three premium plans: micro Wi-Fi, starter Wi-Fi, and regular Wi-Fi
Ultra-fast and stable network speed
High privacy and full anonymity guaranteed
Proxy dashboard for tracking usage stats
---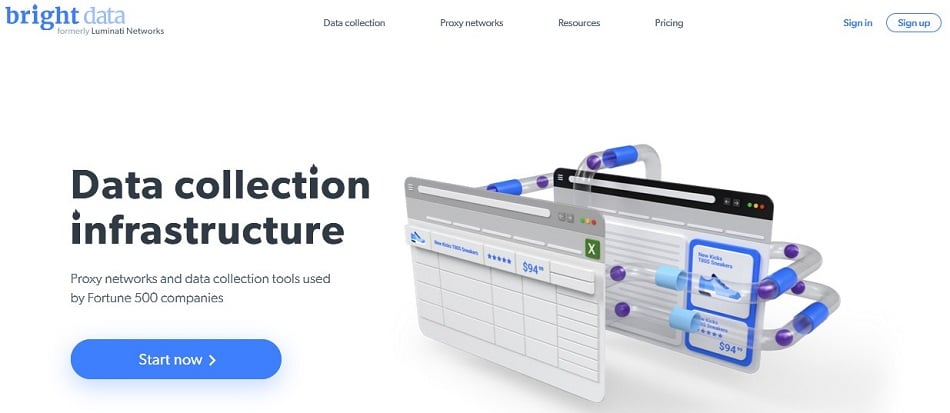 Proxy networks for geo-gaming have a 99.99% uptime guarantee and fast response time. All these are synonymous with Luminati residential proxies.
With a robust network of 72M+ IPs around the world Luminati makes it super easy to access geo-restricted gaming sites from whichever country you're in. Their network speed is also awesome, you won't have to worry about buffering and other network hitches while gaming.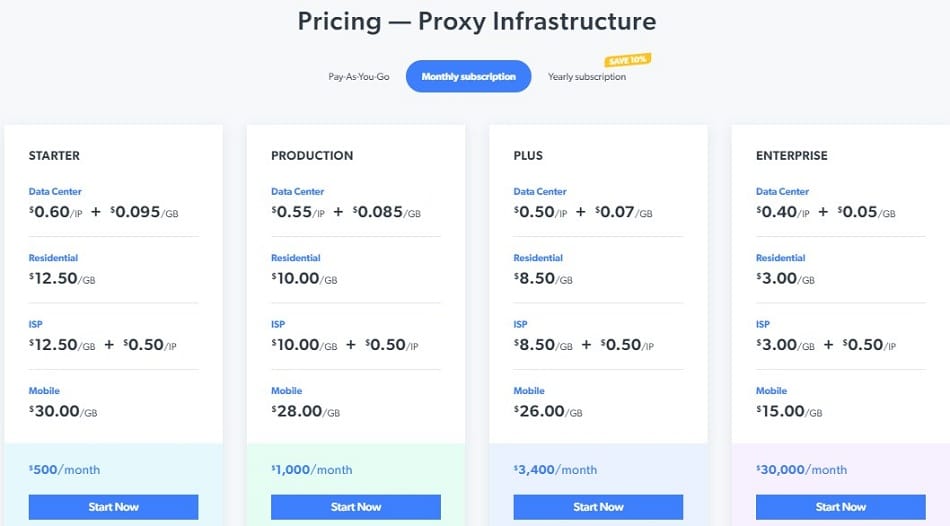 Their proxies are clean and legit. Meaning, you won't have to worry about access blocks and blacklisting, as is common with datacenter proxies.
Luminati has native devices for most of the gaming devices including Android, iOS, Linux, macOS, and Windows. Irrespective of the type of device, you can still access your favorite gaming sites with Luminati proxies.
Installing and using the Luminati proxies is very simple. Just install the app on your device, activate Luminati, and start playing your favorite geo-games. For even faster installation and use, consider using their browser extensions for Chrome or Firefox.
What's more, upon subscribing, you'll get access to an advanced proxy manager. This will allow you to manage your proxies like a professional.
For the best geo-gaming experience on restricted sites, you need residential proxies with a high unblock success rate. Find this and much more with Luminati.
The Feature
100% success at unblocking popular geo-gaming sites
The pool of 72M+ clean IPs around the world
99.99% network uptime guarantee for the best gaming experience
Supports unlimited concurrent connections
Available Chrome and Firefox browser extensions
Proxy manager for monitoring your proxies
Exclusive static IPs for high-level anonymity & privacy
---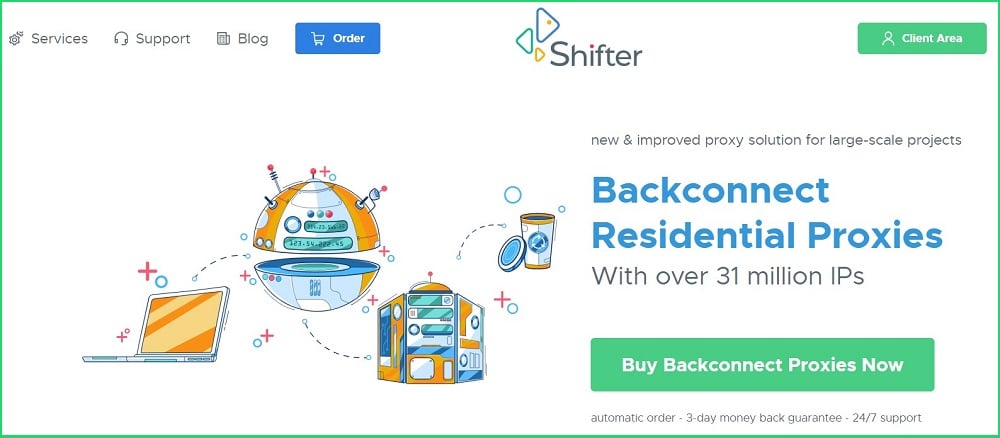 Another great residential proxy network for geo-gaming. Shifter has servers in most major countries and cities around the world. Stability and superior network speeds are priority accounts why the network is loved by geo-gamers abroad. You won't have to worry about buffering and connection drops while gaming.
For enhanced protection and safety of your personal data, the platform supports both HTTP(s) and Socks protocols. You can enjoy gaming with peace of mind because all your personal info is kept safe and secure. The platform also has a number of safety features to keep user identities anonymous and private.
Shifter supports the auto-activation of its proxies. You get access immediately after purchase. Apart from that, the network has a proxy control panel accessible to subscribed users. It allows for convenient managing and tracking of your proxies.
Shifter has very affordable premium packages and all are backed by a 3-day money-back guarantee for when you change your mind. You can purchase one of their packages worry-free.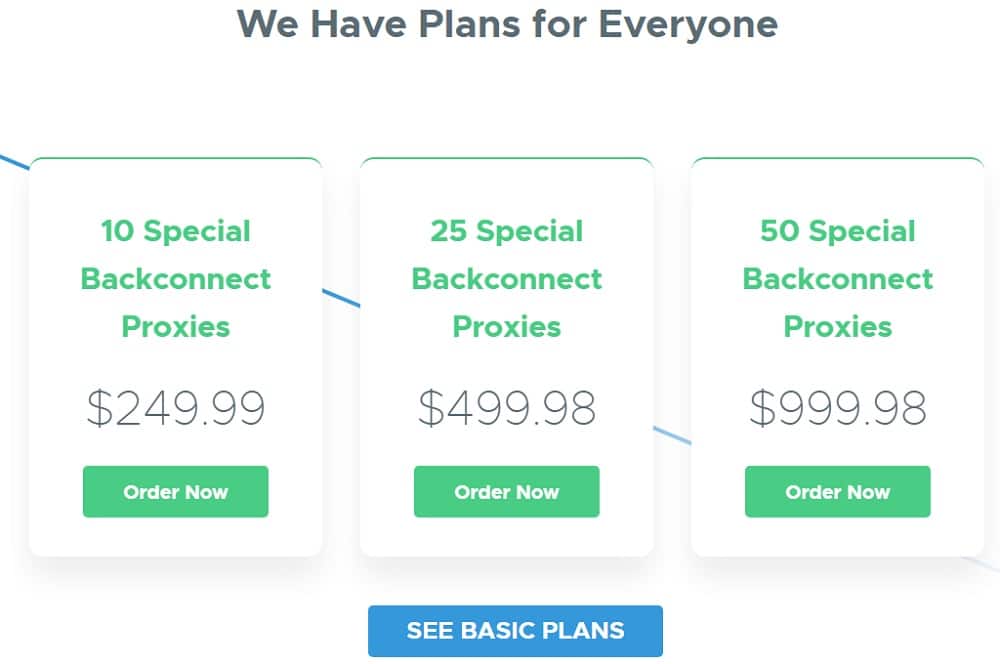 If you have any questions or concerns, be sure to contact their professional customer support team. If you are looking for a reliable residential proxy network for online gaming, you can't go wrong with Shifter.
The Feature
99.99% uptime guarantee for smooth gaming experience
Supports HTTP(s) and Socks protocols for full anonymity
Broad network of reliable proxies from major countries and cities
Supports multiple sessions
Advanced proxy panel for convenient usage tracking
24/7 customer support
---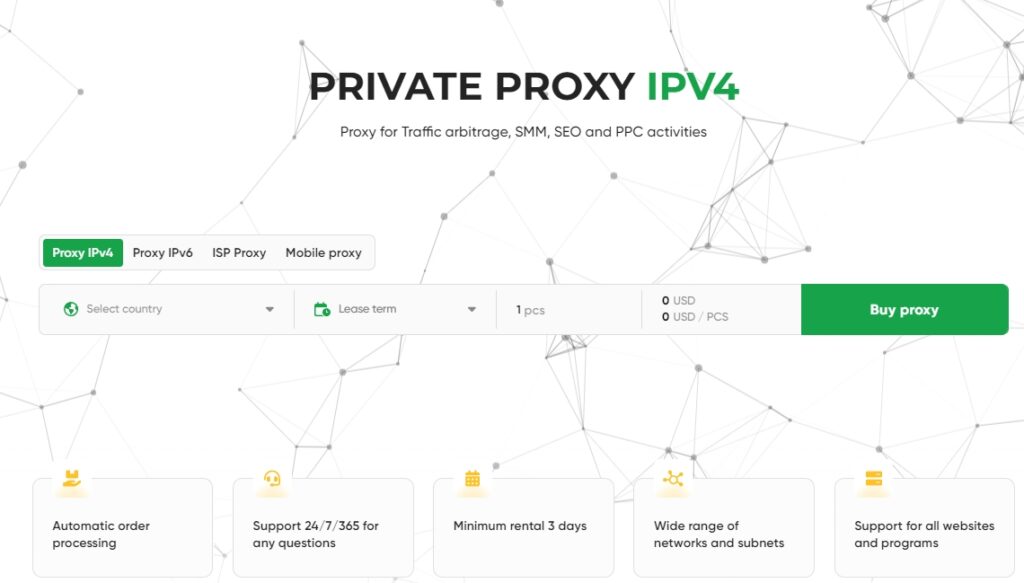 When it comes to accessing gambling websites, IPv4 is the underlying technology that enables your device to connect to the internet and reach these websites. It is the foundation of the internet infrastructure that allows users to access different online content, including gambling sites. Proxy IPv4 is a versatile service provider that offers various types of proxies, including private IPv4, IPv6, and mobile LTE proxies. They aim to support a wide range of locations, which is beneficial for users with specific location requirements. The service offers a flexible pricing system, allowing users to pay for only the proxies they need. 
One notable feature of Proxy IPv4 is its diverse IP pool, with IPs from multiple subnets. This diversity helps protect users from subnet bans. The service supports both HTTP(S) and SOCKS protocols and boasts good speed performance. Proxy IPv4 provides a broad selection of nearly 20 countries to choose from, which is impressive. This variety of locations can be beneficial for users with specific geo-targeting needs.
There is a mixed package that provides IP addresses from various European countries, providing an alternative to selecting individual countries. IPv6 proxies have a more limited list of countries, primarily focusing on European countries, the US, and Russia. While less diverse than IPv4 options, it should still meet the needs of most users. Mobile proxies from Proxy IPv4 offer more flexibility, with 14 countries to choose from, including options from Europe, the US, and Asia. This variety caters to users with diverse geographical requirements.
Proxy IPV4 has designed its pricing system to be both affordable and flexible, providing users with options that suit their specific needs. Unlike some providers that offer rigid package plans, Proxy IPV4 allows users to customize their proxy purchases based on the number of IPs, location, and duration they require, ranging from 3 days to 90 days. The more proxies or duration you choose, the more cost-effective the monthly price per proxy becomes. Proxy IPV4 supports various payment methods, making the payment process smooth and convenient. Users can choose from options like credit cards, PayPal, and cryptocurrency. For gamers wishing to access gambling websites, IPv4 is the way to go.
Features
Ensures 99.9% uptime for uninterrupted gaming performance

Categorized into sections for SEO, SMM, and other activities

Duration options range from 3 days to 90 days

Offers HTTP(s) and Socks protocols for complete user anonymity

Unlimited bandwidth

Various payment methods, including credit cards, PayPal, and cryptocurrency

Mobile LTE proxies available

IP addresses from multiple subnets for protection against subnet bans
---
FAQs About Gaming Proxies
1. Does a proxy reduce ping time and lag?
The answer to this is both yes and no. Here's why it doesn't reduce ping time and lag. Typically, proxies route connections via intermediary servers. Also, they use complex encryption standards between the server and the end-user. All these factors, and a couple more, lead to significant slow connection speeds which translate to increased latency and lag.
Here's why it reduces ping time and lag. Some proxies make use of split tunneling to prioritize traffic that's routed via the VPN. This has the advantage of decongesting the network by allowing most traffic to connect to the web directly while masking only the most important ones. This is common with gaming proxies.
Even though it causes a reduction in ping time and lag, it's important to note that it will also depend on other factors including the location of the gaming servers and the player's location.
2. How can I play online games on a blocked network?
Playing online games on a censored or blocked network is possible with VPNs or residential proxies. These networks pack different speed and performance features. One needs to know what to look for before settling on any of them for playing online games.
Some of the things to look for include network speed, stability, and bandwidth. Among residential proxy networks, some of the best options would include Shifter, Luminati, Soax, among others. For VPNs, you may want to check out NordVPN, IPVanish, ExpressVPN, among others.
3. Can I use a proxy to access Xbox Live, Stream, and PlayStation while abroad?
Yes, but again that will depend on the type of proxy you use. Your choice should have a large pool of virgin proxies to limit the chances of blacklisting. Residential proxies are the best when it comes to accessing Xbox Live, Stream, and PlayStation. They have a high success rate and are far less likely to be blacklisted.
Datacenter proxies can also be used to access these platforms but with a considerably low success rate. They're more prone to blocks. So, yes you can use a proxy to access Xbox Live, Stream, and PlayStation while abroad.
4. Gaming VPNs vs Gaming Proxies – which is better?
That will depend on what parameters of online gaming you're comparing. If you prioritize speed, then gaming proxies are far better than gaming VPN. The reason is that VPNs, besides encrypting user data, also route connections via intermediate servers. That complex chain leads to significantly slow connection speeds. Proxy connections have no intermediaries and as such, have fast and stable connection speeds.
If you prioritize online safety, privacy, and anonymity, then gaming VPNs carry the day. VPNs are generally designed to secure users by hiding their identity behind walls of security features. That makes it much harder for gaming VPNs to be blocked or blacklisted. So, if you've no issue with the slow connection speeds typical of Gaming VPNs, then they sure are a great option to try out.
5. How do I use proxies for online gaming?
The procedure for using proxies for online gaming is two-fold. You can opt for automatic proxy configuration or manual proxy configuration. Here's a quick summary of both procedures.
Automatic Proxy Configuration
Head over to settings> Network & Internet> Proxy.
Under the automatic proxy setup section toggle "use setup script" on.
Input the script address
Click Save. That's all. Your gaming proxies are set and ready for use.
Manual Proxy Configuration
Open settings> Network & Internet> Proxy.
Under the manual proxy setup section, toggle "Use setup script" on.
Enter your script address then click save
That's all. Close settings. Your gaming proxies are all set and ready for use.
That's if for our roundup of the best gaming proxies. Notice that we've provided a detailed breakdown of the proxies by focusing on their uses. As such, we have highlighted proxies for online gaming, residential proxies for geo-gaming, and private proxies for lower ping time. We hope you find this review helpful for choosing you're best gaming proxies.