It is possible to get someone's Instagram password using tools like Xmobi, Spynger, Umobix, or Glassagram anonymously. As an Instagram user, you need to be cautious not to have your account hacked.
You may want to get someone's Instagram password for your own reasons. For instance, you may want to retrieve your stolen account or when you have been locked out, deactivate your child's Instagram account, or just get some crucial information from someone's account legally.
However, it can be scary if your Instagram account gets hacked whether it is a personal, creator, or business account. You wouldn't know what the hacker will use your account for. Some even get to the extent of blackmailing you or asking for a huge ransom. Therefore, you need to be careful about the passwords you use on social media and external links that you click.
Regardless of your reason, we will share some ways you can use to get someone's Instagram password without any hustle, how to protect yourself from getting your account hacked, and how to retrieve your account after hacking.
---
Use Software Tools To Obtain IG Passwords.
You can use certain software tools to obtain Instagram passwords such as xMobi, Spynger, uMobix, and Glassagram. They have great features that can help you get the information you want.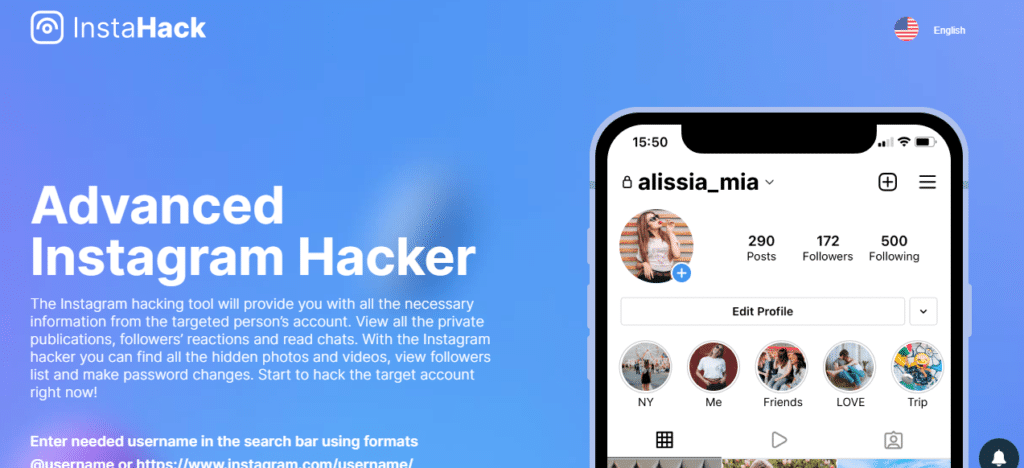 You can use the Xmobi Instagram hacker tool to get someone's Instagram password. The tool provides necessary information about the target account. You can also use it to find hidden photos, hidden videos, followers lists, and password changes.
You won't even need any experience to use the platform, it is straightforward. Additionally, you won't even need to download any software to get access to the information. It also uses high-quality encryption technologies that provide utmost confidentiality to ensure the target person doesn't know the Instagram profile is being tracked. You will get all the information you need within 10 minutes.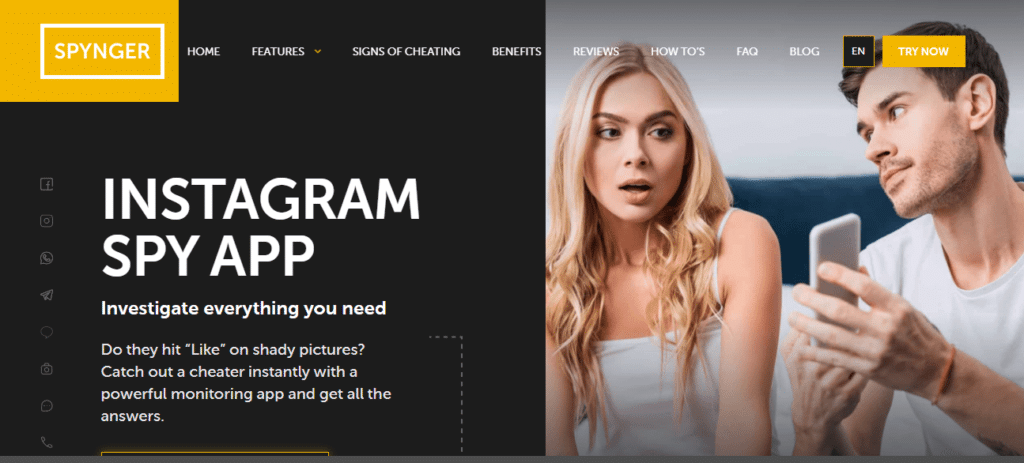 Spynger is another software that you can use to obtain someone's password. Spynger can help you see the kinds of posts that someone likes, read their direct messages, get access to videos or pics they have shared, check their messages, get updates on password changes, get notifications when the user uses certain keywords, and who they are talking to.
You can track all their activities from the comfort of your phone. Additionally, the Spynger app takes screenshots and stores them in your account for reference. Therefore, you can download them when you want. It also has a user-friendly interface that makes it easy to navigate through the software and get the information you want.
The platform is secure and won't retrieve any sensitive information from the target user. Luckily, it can be used on both Android and iPhones. You can also track activities in other apps like WhatsApp, SMS, Facebook, Snapchat, etc.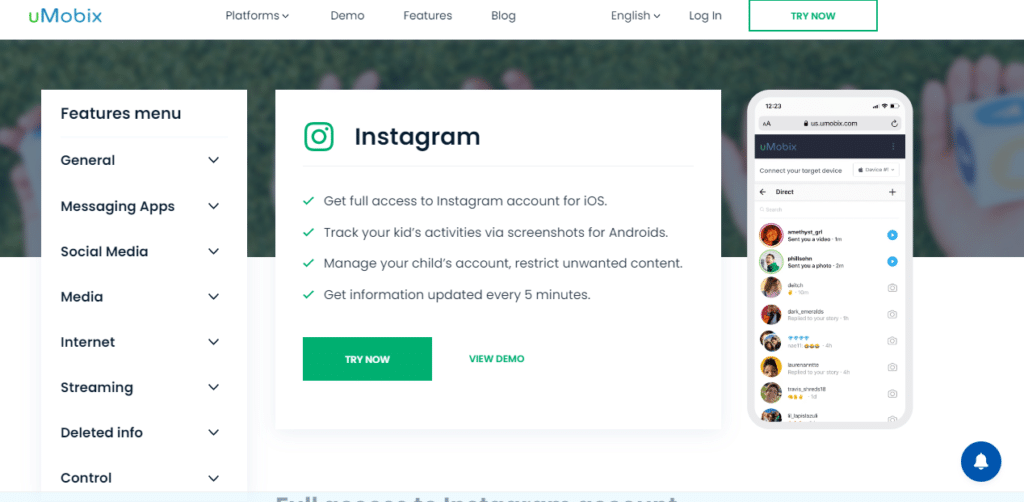 uMobix is another reliable platform that you can use to get full access to an Instagram account if using iOS. However, if using an Android, you will only be able to track the other user's activities through screenshots. It is a great platform that you can use to manage your child's account or restrict any unwanted content.
Instagram can open up doors for bullying or other injustices, however, through the Instagram spy tool you can know what's in your kid's DM and other activities on the app. Also, if you are spying on your child's account, you will be able to block users, unfollow inappropriate content, and even configure settings.
Additionally, you can get access to shared links and texts if you provide some crucial information like the iCloud ID and password to access the account.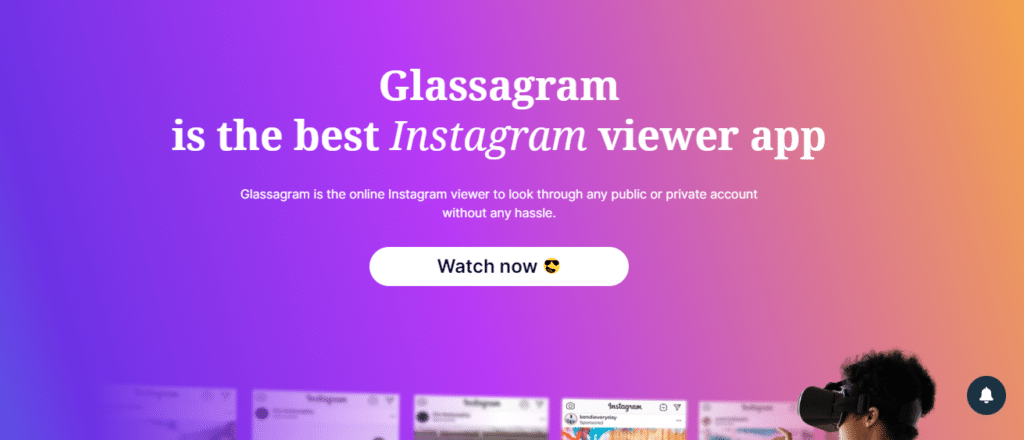 Glassagram is one of the best Instagram viewer apps that you can use to check out any public or private account easily. By choosing an account plan, you will be able to access any Instagram account and monitor all that you need.
Fortunately, no installation is needed, and all your tracking will be anonymous. You can also view and download videos, posts, & stories you want, access stories' reactions & comments, keep track of other users' likes on posts, and watch someone's stories or reels anonymously.
You can also see the whole history of someone's account with the posting dates conveniently. Furthermore, you can hack the target account's password using the keylogger tool.
---
Other Methods Of Hacking Into Instagram Accounts
Other than just using online tools to get information about you. Hackers use different methods to trick innocent Instagram users. These include:
1. False copyright infringement messages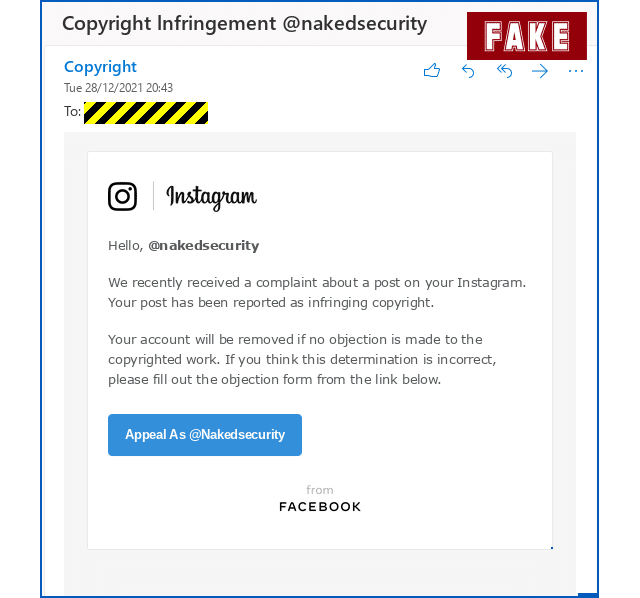 Instagram requires people only to share original content. In case of copyright violation, Instagram will act and reach out to solve the issue. However, some hackers take that as a way to hack into your account. They may pretend to address your copyright infringement issues and provide a link to log in to your account to solve the issue.
However, they send the wrong link to get access to your username and password. With those details, they can then access your account. Instagram's support team can never send a direct message. Instead, they will send an email directly through the account interface.
Also, nowadays, it is possible to see all the security and login emails sent through your account by navigating to the security option and choosing emails. Beware of scammers to prevent being a victim.
2. False Verified badge offers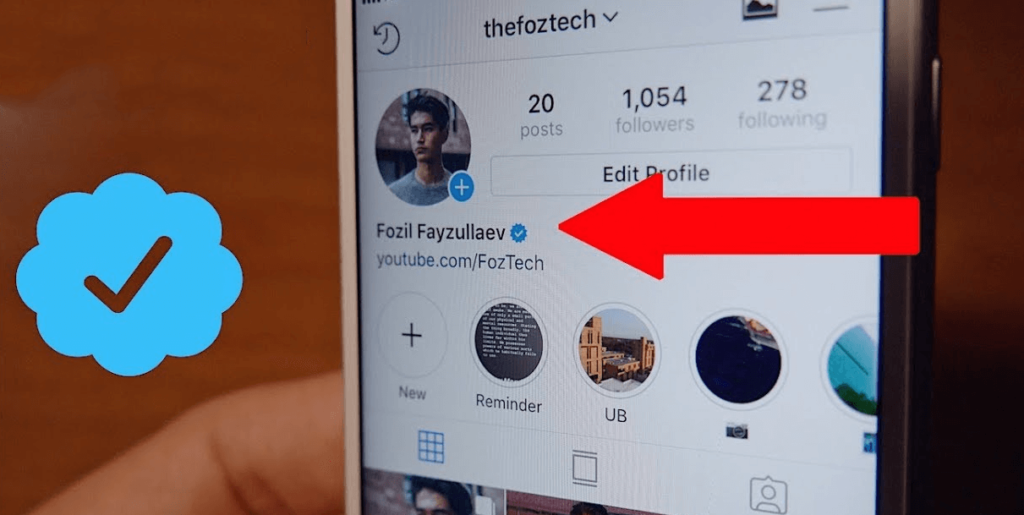 It can be amazing if you have a verified Instagram badge. However, what if a hacker uses that to get your login details? The badges appear as blue pins on verified Instagram profiles. However, hackers use that to their advantage.
They will send an email telling you that you can get verified. Therefore, you are redirected to a website that will steal your login details. To prevent such, always be keen about the emails sent, how they address you, and the links they provide.
You can even contact Instagram support to know whether you deal with legit people. You must apply through your Instagram account to get the verification badge. So don't fall short to scammers.
3. Suspicious activity alerts
You may also get some suspicious activity alerts from the hackers. They will send you malicious links that they will use to take up your login details and steal your account. Therefore, when getting any mail, ensure it is from Instagram's support and not any email addresses.
4. Fake giveaways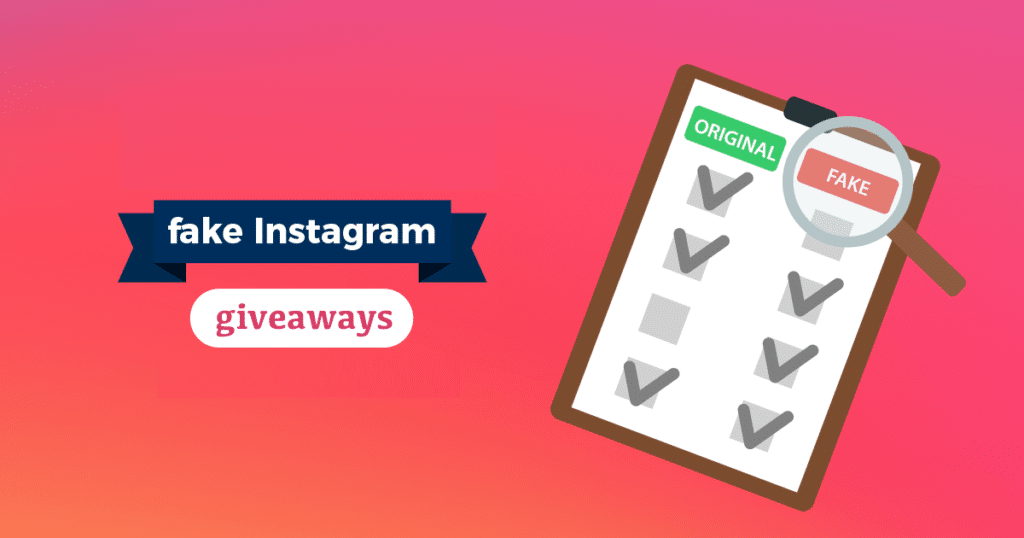 A hacker can impersonate a big brand or known company and try to give you an offer. They will pretend to be giving giveaways, and you will fall victim if you are not careful. You may find that some scammers have legitimate-looking accounts with many followers, and you may find it hard to think they are lying.
In one of the messages, you will find a link that leads to a false Instagram login that will make them get hold of your account login details. They can even research details about you and ask for more personal details you will willingly give, only to discover that you have been scammed. Therefore, always take your time before clicking any links, regardless of the offer.
5. False social media tools
If you are a social media influencer or use your account for personal reasons, you may want to leverage social media tools to help you. This is where hackers can try to trick you. Therefore, before using any social media tool, do thorough research regardless of the goal you want to achieve.
However, this requires the hackers to scheme for a long time to devise a tool you can fall for. Once you start using it, they can capture your data and even get hold of your login details. Therefore, if you are looking for a social media tool to boost engagement, be sure to choose one that is established or trusted.
6. Reverse proxy attacks
Another method that hackers use is by directing victims to a domain between the user and the legitimate website. It will look exactly like a legit website; when you enter your details, they are intercepted in real-time.
The proxy server does all these without you knowing. Therefore, be always keen on emails that you get. When not sure, login to your account in the right official way, navigate to security, then emails to see all emails sent by Instagram to prevent being a victim.
---
What Will A Hacker Do After Hacking Into Your Account?
Once a hacker gets hold of your account, they might decide to take action to ensure you adhere to them. Some of the things they can do is
Scam your friends, families, and customers.
Sell your Instagram account on the dark web to get some money
Demand a ransom from you so that you can get back your account.
Use your account to run fraudulent operations
Partake illegal requests using your account.
---
How Can I Retrieve My Stolen Instagram Account?
In case your Instagram account gets stolen, there are various ways in which you can retrieve it. Also, if you doubt that your account might have been hacked, you can take these measures to recover your stolen account.
1. Check for any security email from Instagram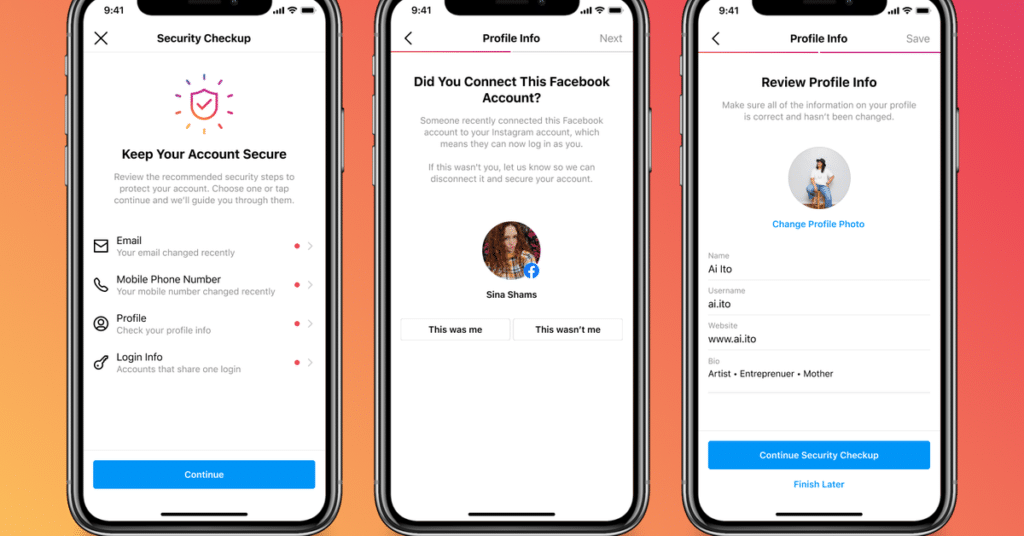 Once your account has been hacked, the hackers change your password immediately; however, in case you note someone is trying to access your account illegally, change your password and take relevant security precautions immediately.
Also, many times, Instagram will contact you through their official email: security@mail.instagram.com.  If there is any suspicious activity, they can reverse the change immediately.
2. Request a login link from Instagram
Another method to retrieve your account is to request a login link from Instagram. You can click on forgot password or get help logging in. You will be sent a login link in your email, phone number, or other means you have chosen.
3. Request for a security code
If the login link does not work, you might need to request a security code. Instagram will ask you to provide a photo of yourself holding a piece of paper with the security code written on it. The process is complicated, but it can help you get your account. However, Instagram doesn't guarantee you will get back your account.
---
How To Protect Your Instagram Account from Malicious Hackers.
It can be saddening if your Instagram account gets hacked. As the wise men said, "Prevention is better than cure." If your account has ever been hacked, you might have a testimony to give others. To prevent your account from being hacked, you will need to:
1. Use a strong password
Using strong passwords in your social media accounts, emails, and other online accounts is crucial. If you use common passwords or things that most people know about you, like your nickname, it will be easy to hack your account.
If unsure whether you can remember a password, you can use password managers like LastPass or 1Password. Therefore, you won't be limited by the kind of passwords that you can use.
2. Have the two-factor authentication enabled
Another way to ensure you protect your Instagram account is to enable two-factor authentication since it will create a barrier for anyone who would want to hack your account. In most cases, if an unknown device or someone in a different location tries to log in, they will be requested to send the authentication code to your phone number or the authenticator app.
Without those devices, it will be hard for them to hack into your account. You will get codes that you can save somewhere in case you get locked out. Also, update your current email and phone number to the one you are currently using.
3. Be aware of third-party apps
You also need to be aware of third-party apps. Check which ones are connected to your Instagram account. To check whether there is any app with access to your Instagram, log in to your Instagram account and go to the settings > security >  apps and websites.
4. Be cautious of phishing messages
It is also crucial to be aware of what phishing messages look like. You might give personal information that can be used against you or to log into your account. Also, be cautious of Instagram's users who pretend to be from the support staff of Instagram. If the deal is too sweet, think twice about it.  The Instagram team will never send you a message through DM.
---
FAQ
Q. Can I monitor my spouse's Instagram account?
Yes, you can use some monitoring software like Spynger. However, the other party will be angry when they know the truth.
Q. Is there any legal risk in stealing someone else's IG account?
Personal accounts may not involve legal accountability, but if they are commercial accounts (creators), they may face certain legal risks.
Q. Are online tools practical?
Some online tools are effective, but online scammers may use some.
---
Be Safe While Online to Prevent Being a Hacker's Victim
Many popularly use Instagram to interact, engage with customers, or make sales. Regardless of your reason for being on Instagram, it would be best not to be a victim to hackers who are always ready to access accounts.
Also, it is important always to choose a password that is hard to guess to prevent being a victim. You will only blame yourself. Also, in case of anything, be sure to contact the Instagram support staff to save your account in case of a hacking attempt. This prevents the hackers from asking for a  ransom, deceiving your family or friends, using your account badly, or even threatening you.