Are you wondering how you can count Instagram followers accurately? Relax because you can easily do so using free Instagram follower counting tools.
Instagram is no doubt one of the leading photo and video-sharing social media platforms. The platform has millions of users from all corners of the world. Here the secret of the game is to make sure you have the highest number of followers possible. Now, the challenge is that it's difficult to tell the number of followers you have accurately, especially if you have a large following.
This is mainly because Instagram doesn't show the accurate number of followers an account has once they exceed 10000. On the contrary, the platform rounds down to the nearest 100 (for small accounts) or 1000 (for large accounts).
However, you can use various tools to find the actual number of followers you have in your account. Here are seven amazing tools that you can use to check your Instagram account followers account in real time.
---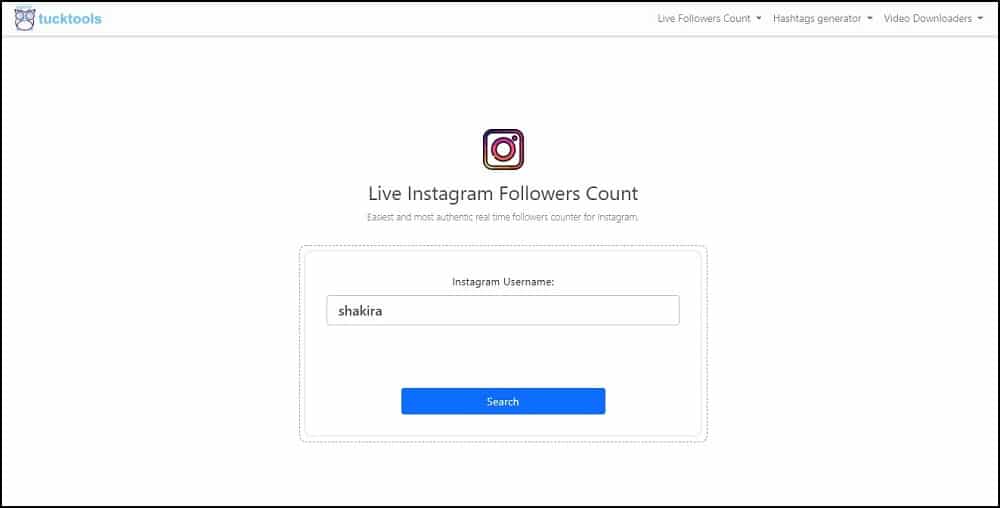 This is the tool to go for if you're looking for the most authentic and easy-to-use real-time tool for checking live Instagram followers accurately. Tucktools is free to use, and you don't have to create an account with them to check Instagram followers.
Once you search an Instagram account with Tucktools, you find not only followers but also total posts and the total number of people the account follows. In addition, you can use Tucktools on Twitter, YouTube and LinkedIn, TikTok, and Facebook by accessing its customized tools for various social media platforms.
---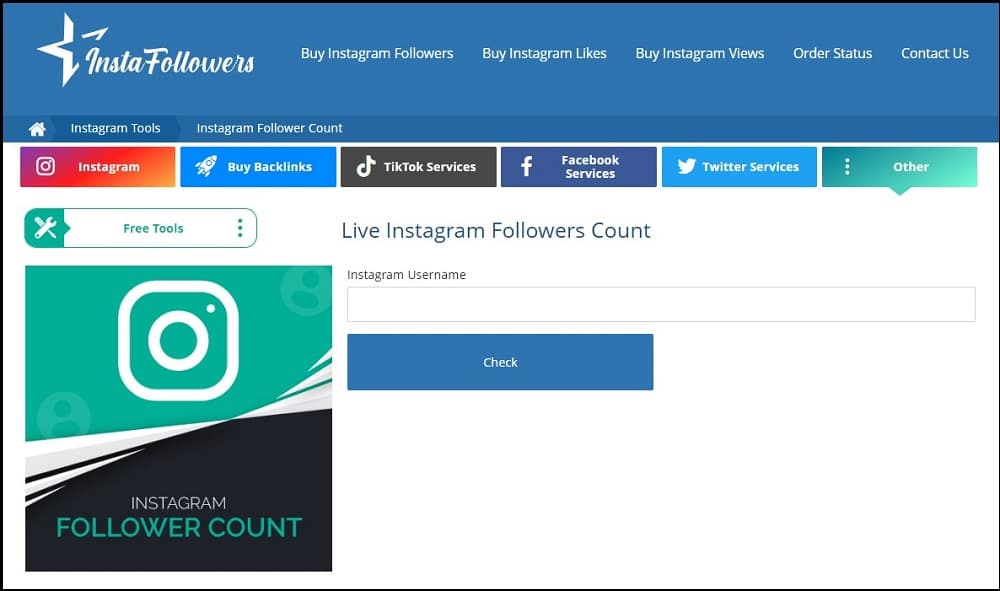 You can never go wrong using Instafollowers.co to check Instagram followers because it's an all-in-one tool. The tool is completely free, easy to use, and gives accurate real-time results. The good thing about Instafollowers is that it offers reliable 24/7 WhatsApp customer care support.
It also comes with other amazing features that you can use to grow your Instagram account. For instance, you can use Instafollowers.co to buy Instagram followers, views, and likes at affordable rates and stress-free.
---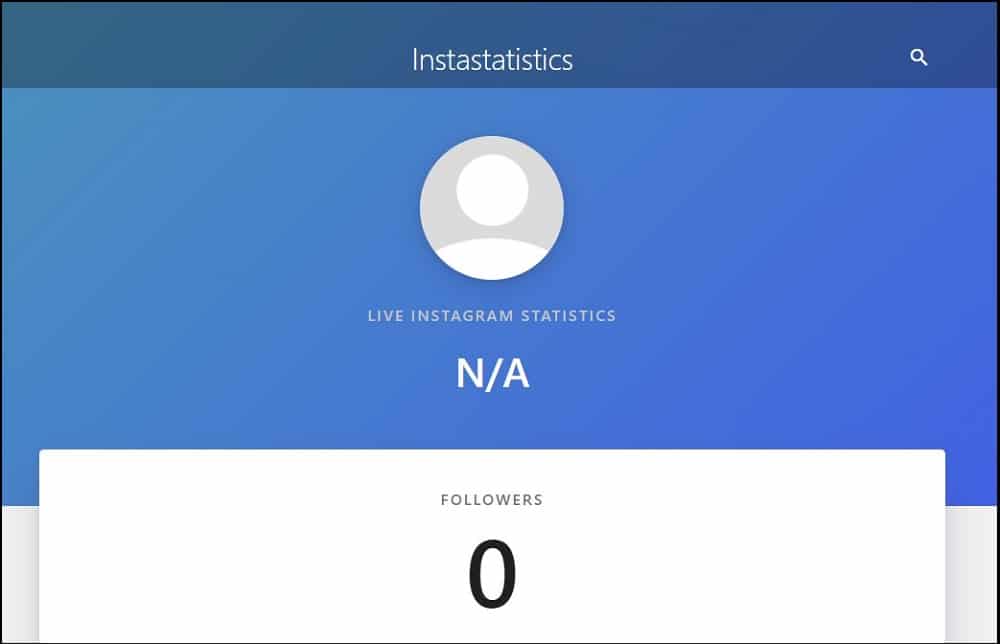 This is the home for fast and accurate real-time Instagram follower count. You don't have to be a computer expert in using Instastatistics because everything in this tool is straightforward. Just load the username of the Instagram account you want to check the number of followers.
Once you click "Enter", Instastatistics will show you the number of followers, those following you, and posts the account has. Note that this tool is free and doesn't request your Instagram account password.
---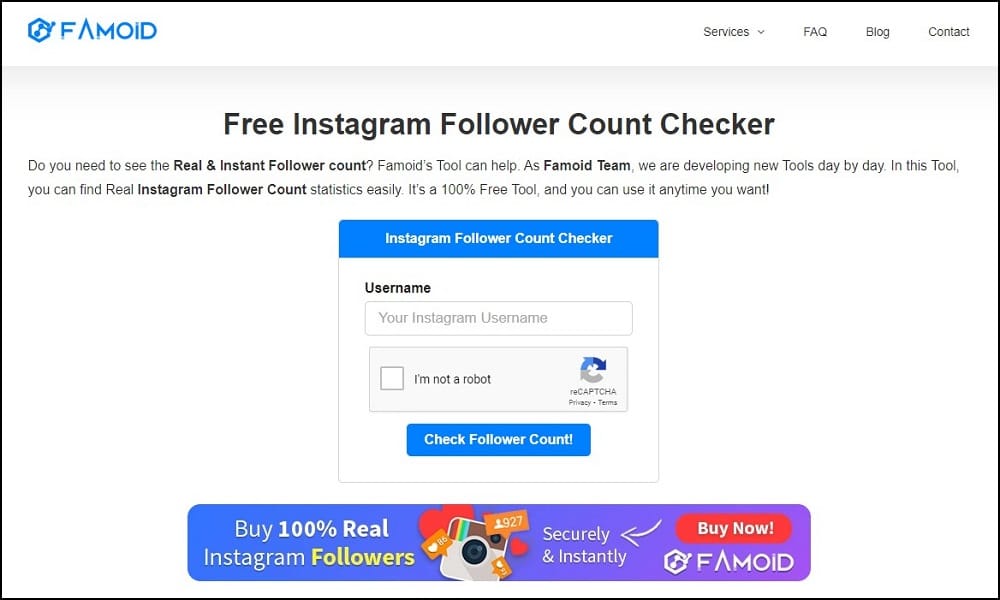 You can easily find the Instagram followers of any account using Famoid. This is a completely free tool that you can use anytime and whenever you want to use it. The good thing with Famoid is that it's always up-to-date. Therefore, the tool can capture real Instagram follower count statistics easily.
In addition, Famoid is simple and offers other tools that you can use to monitor and grow your Instagram account. For instance, you can use the tool to buy Instagram likes, views, and followers all under one roof.
---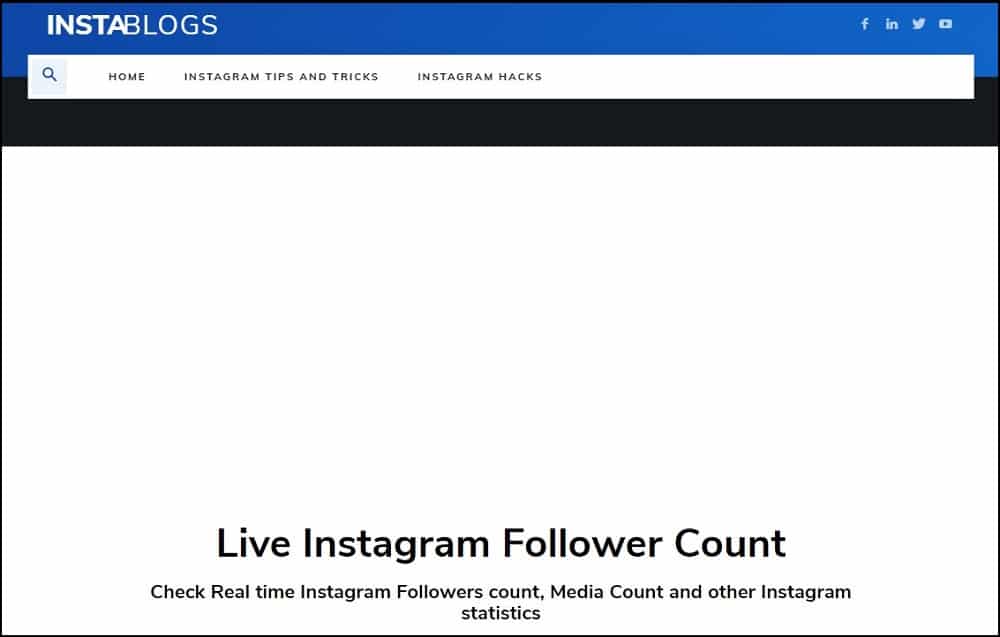 Another cool tool for all your Instagram statistics needs is Instablogs. The tool is completely free, and it doesn't request your Instagram password. All you need to do is to type the username of the Instagram account that you want on the available search bar and click then "Enter."
Once you do that, Instablogs will give you real-time Instagram followers count. In addition, you also get statistics about following and posts, among other useful Instagram statistics.
---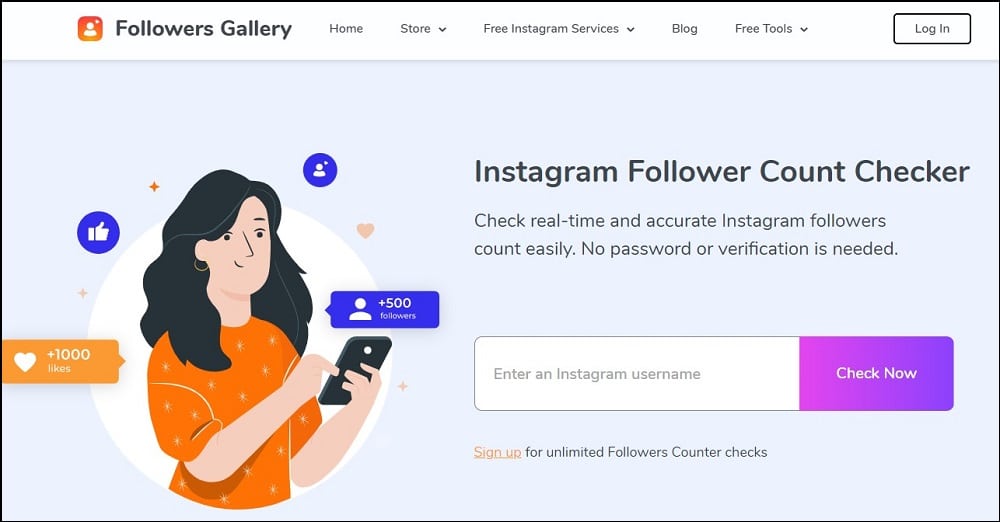 The list of the seven best tools for checking Instagram followers cannot be complete without mentioning the Followers Gallery. This is a fantastic Instagram Follower Count checker that gives quick and accurate real-time results. The good thing about Followers Gallery is that no password or verification is required.
All you need to do is enter the Instagram username you want to test in the search bar and hit the "Enter" button for Followers Gallery to do its magic. However, you need to sign up for an account with them to enjoy and enjoy unlimited Followers Counter checks.
---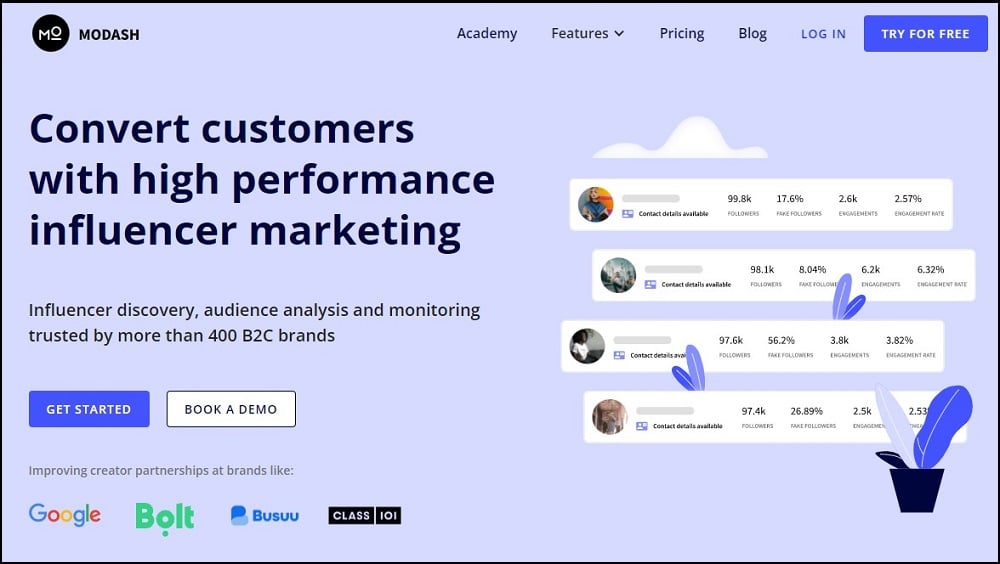 The last one but not the least is Modash. This tool not only identifies Instagram followers count but also checks for fake followers. You can also use Modash to check the popular content and engagement rate of your account, among others.
However, it's worth noting that Modash doesn't give accurate results when checking followers and likes.
---
How to increase Instagram followers?
Opening an Instagram account is completely free. However, growing your account by increasing your Instagram followers is quite a demanding task. Ask those with big Instagram accounts, and they will tell you that growing an account requires hard work, commitment, and patience.
Are you an aspiring social media influencer, and you want to increase your Instagram followers? Here are the top five hacks on how to do it quickly and grow your real audience.
1. Optimizing your account
The most basic of all hacks when you want to increase the number of your Instagram followers is to optimize your Instagram account. Make sure your account has a nice bio, image captions, profile images, and an attractive username that will capture the attention of potential followers. Your account bio info forms the brand identity of your Instagram account because it sells you to potential followers.
2. Market your account well
There is no way potential followers will see your Instagram account if you don't make it visible to them. Therefore, you should use every available opportunity to promote your account. You can do so by ensuring you have listed it on all your social media networks and websites.
If you use a business card, both paper and digital, you should include your Instagram user name on it. That way, you will increase the visibility of your account and eventually increase your Instagram followers.
3. Always post content that followers want
Posting content that is relevant to your followers will earn you more followers. Your followers will likely repost and even share your content if they like it. That way, their followers will see it, and chances are very high that they will look for your username and follow you so they can continue viewing your content.
In that case, you should analyze your posts regularly and focus on those with more views. If you notice certain content doesn't have views, it isn't interesting to followers.
4. Go for hashtags that convert
This is one of the most effective ways to increase your Instagram following and keep your followers active in your conversations. If you're a starter, make sure you look for a hashtag that isn't highly populated so that your posts can be visible. More so, you should make sure you use the hashtag that your targeted audiences will likely check. Users will likely follow your account if you post relevant messages on the hashtag they check.
5. Buy Instagram followers
Another method that you can use to increase your following on Instagram is by buying Instagram followers. This is the most effective method if you don't have time to grow your account naturally and if you have a budget to spend. You can buy real Instagram followers from various online platforms and increase your following stress-free.
However, you should make sure you don't buy fake Instagram followers because doing so can have a detrimental effect on your account. You should also be aware that sold Instagram followers are either bots or inactive accounts and can't respond to your posts.
---
FAQ
Q. How to block harassing fans on IG?
Go to your Instagram app; access the profile of the user you want to block, go to the top right corner, and tap on the three dots. Select the block option, and you're good to go.
Q. Does Instagram pay users?
Initially, Instagram did not pay users any money. It was just an online platform for sharing photos and interacting with friends.
However, things have changed over time, and today Instagram pay users depending on how many views their videos get in the feed. Note that these videos have to meet the set requirements.
Q. Can you buy real and active Instagram followers?
Don't be fooled because most of the Instagram followers sold are from either inactive accounts or bots. In many cases, you get fake followers that can never respond to your posts.