Are you a TikToker who enjoys creating videos on the platform but also wishes to know how many videos are on TikTok? This article provides you with interesting TikTok statistics as well as how many videos the platform currently has.
TikTok has seen explosive growth in popularity in recent years, especially among the youngest members of Generations Y and Z. There has been some contention as it has expanded. TikTok, one of the world's most rapidly expanding social media networks, offers users a fresh take on video sharing online. Users may add music, filters, and other effects to the films they produce.
It's hilarious, and it's always engrossing. TikTok may seem to be filling the vacuum left by Vine, but it is so much more than that. Users can unleash their imaginations on the TikTok app. But how many videos exactly are on the platform, and what are the statistics of this fast-growing platform that many users appear not to have enough of it? Let's check it out.
---
TikTok Video Statistics
---
1. TikTok recorded over 1 million videos streamed in a single day in 2019
Over the course of 2019, more than one million videos were seen on TikTok daily. Incredibly, TikTok has amassed over 1 million daily views in the first year of its inception. Every day, TikTok attracts more than a billion video views. 2020 saw the most downloads of any app, and TikTok was the clear winner. With this number, it is clear that the number of videos on the platform amasses over a billion.
---
TikTok Download Statistics
---
2. TikTok was the most popular iPhone app downloaded in the US in 2021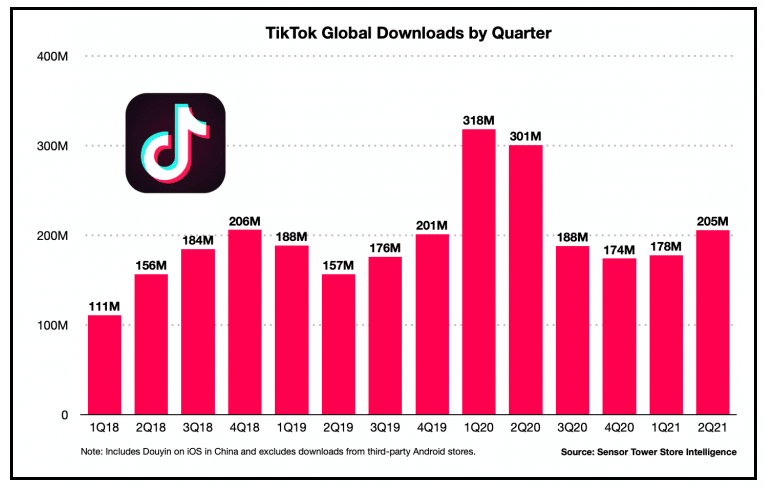 Apple has released statistics detailing the top free and paid apps and games in the US in 2021. If you're looking for the next greatest free app after TikTok, you should check out YouTube, Instagram, Snapchat, and Facebook.
3. TikTok was the second most downloaded iPhone app in 2020
TikTok was the second most downloaded iPhone app of 2020, despite significant month-to-month fluctuations. In COVID's first year, only Zoom had more downloads. TikTok has more downloads on Apple's mobile platform than Facebook, Messenger, Gmail, Netflix, YouTube, and Instagram combined. For the second year in a straight, TikTok performed very well on iOS, ranking fourth in terms of use.
4. TikTok has over 3 Billion Installations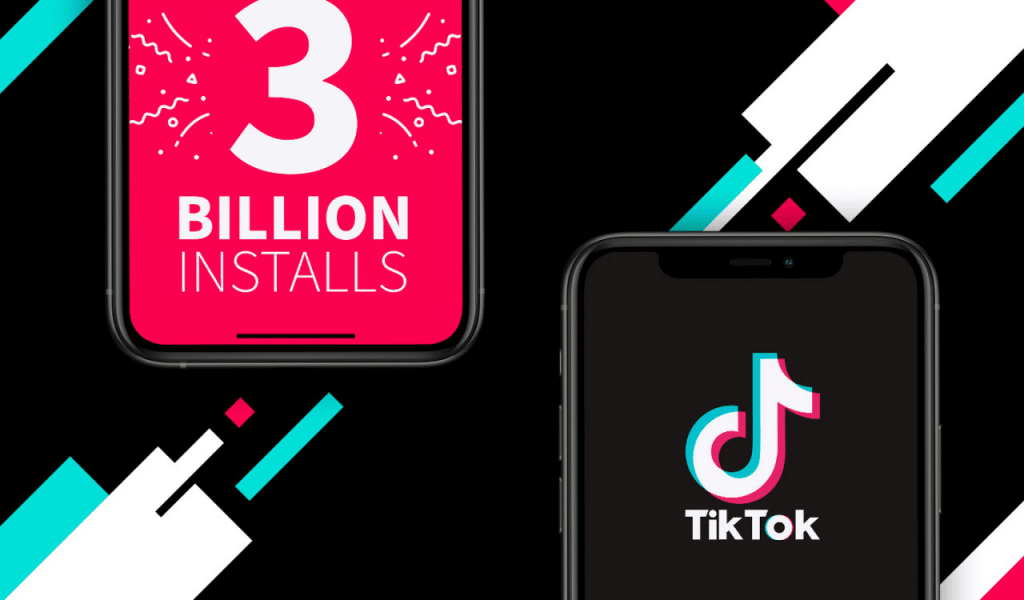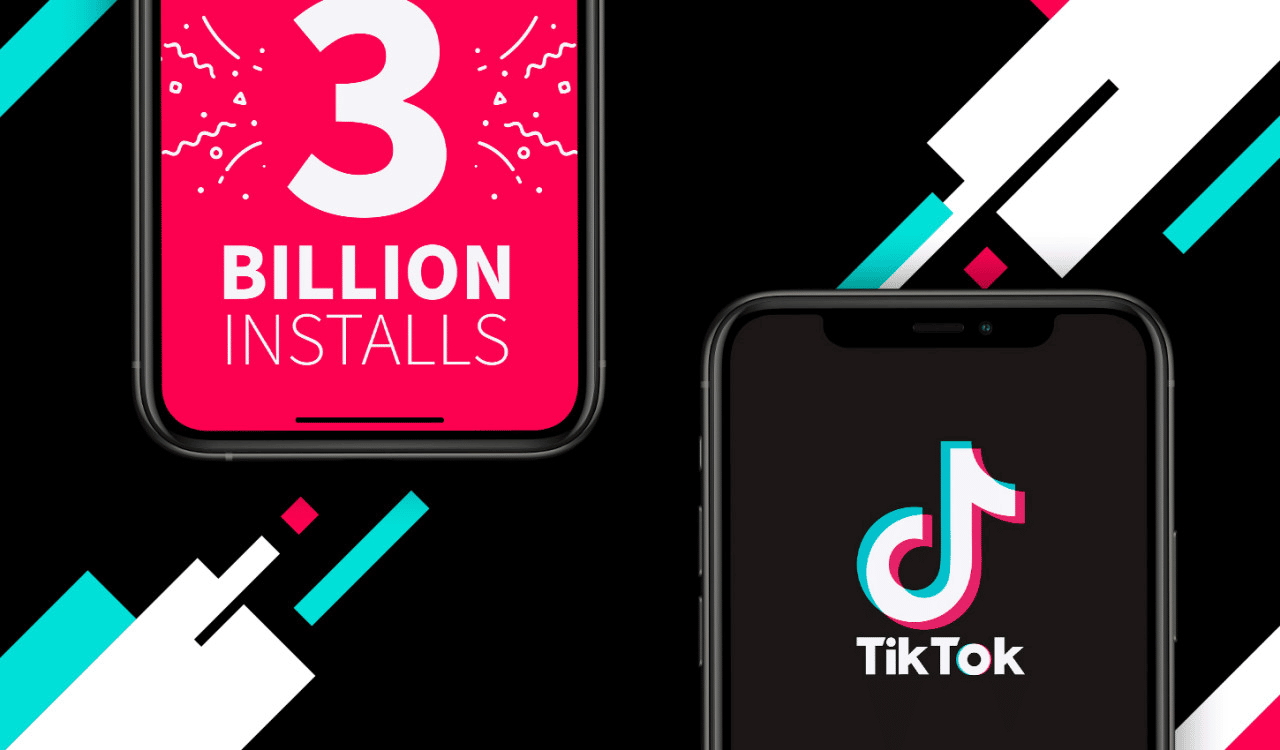 The global population of TikTok users is over 3 billion. The two billion mile threshold will be reached in April of 2020, two years after the one billion mile mark was reached in February of 2019. By mid-2021, it had already topped 3 billion people. TikTok is one of the few applications with more than 3 billion users that is not owned by Facebook, and these apps are mostly used for video sharing rather than games (now Meta).
5. Tiktok Recorded Over 102 Million Installations In Europe In 2021
TikTok, in 2021, has around 102 million installations in Europe, more than any other non-gaming app. The messaging apps WhatsApp and Telegram placed third. TikTok's revenue on Android was more than that of Tinder and Disney+ combined, making it Europe's third highest-earning app overall.
6. More Than 90 Percent of TikTok Downloads Are Powered By Android.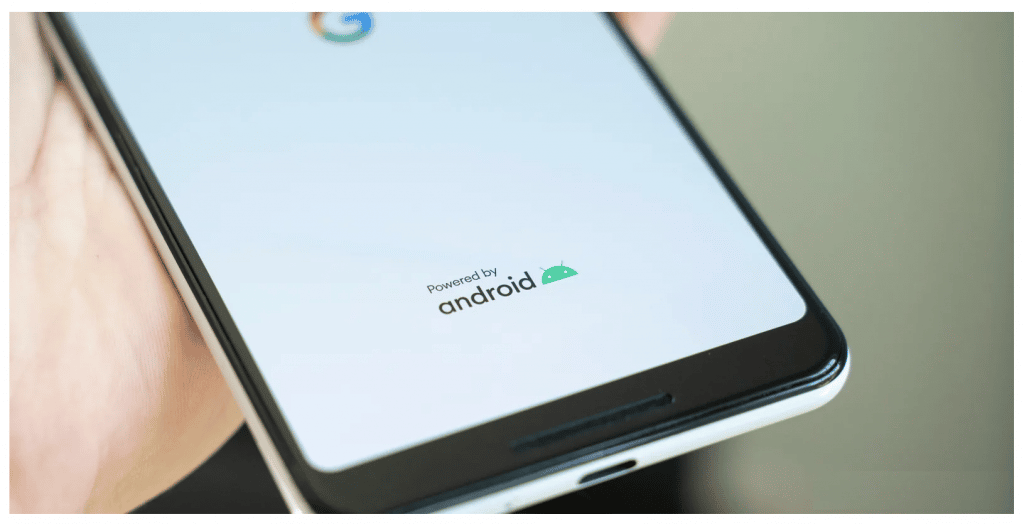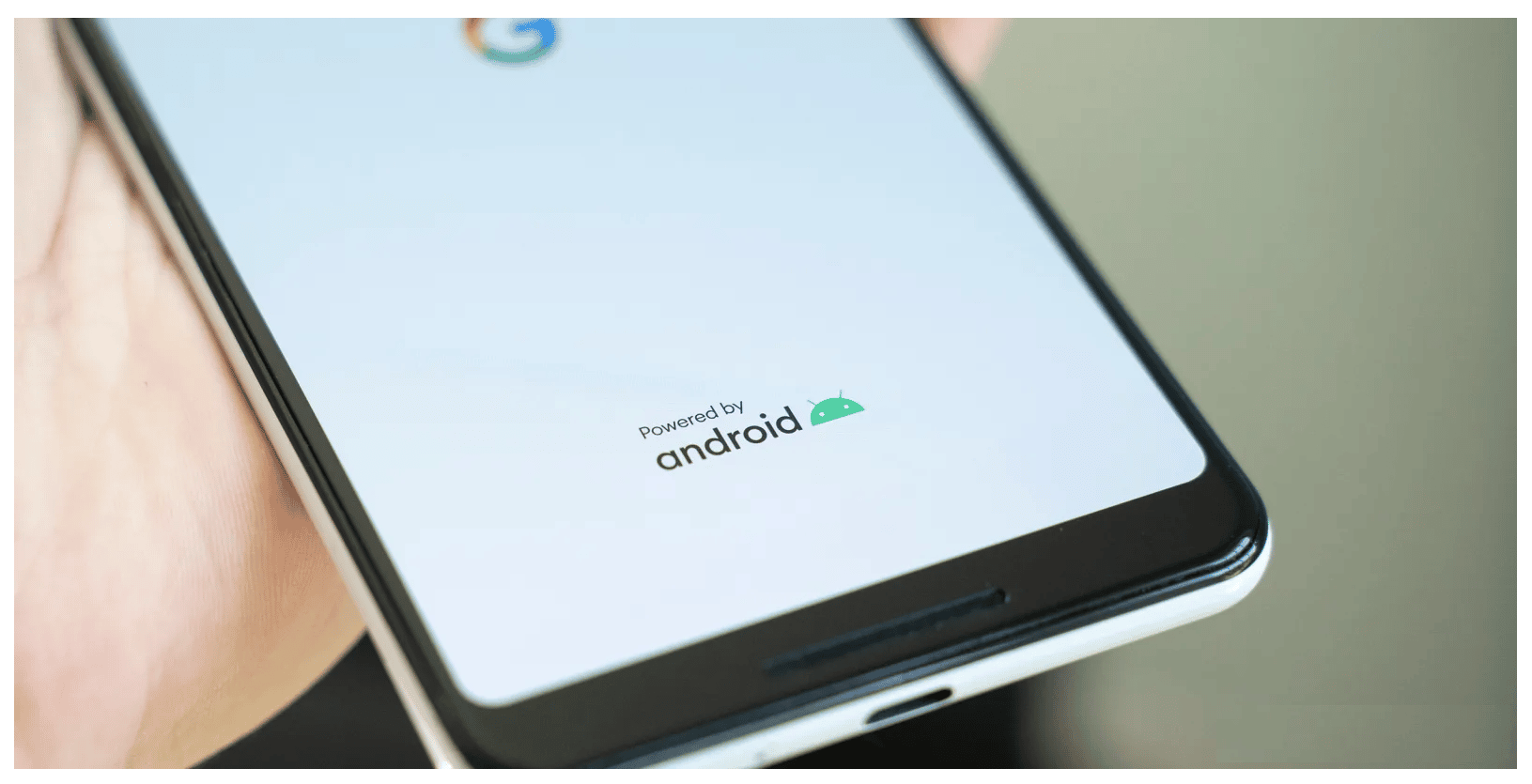 TikTok has been downloaded over 90 percent on Android handsets. This demonstrates that Android is where the app is most popular. In the US, though, iOS users outnumber Android users. The vast majority of TikTok's Indian audience used Android devices.
7. In 2020 and 2021, TikTok dominated the app store charts throughout the world.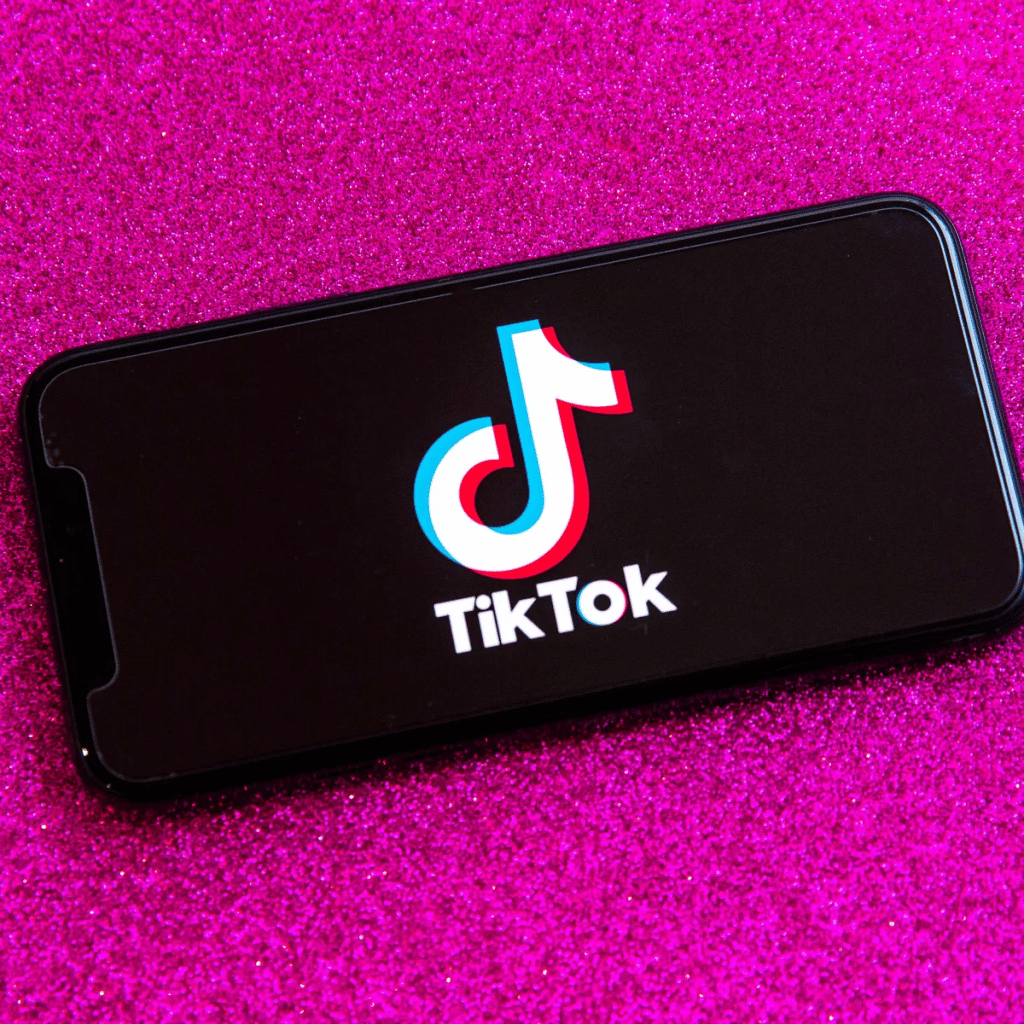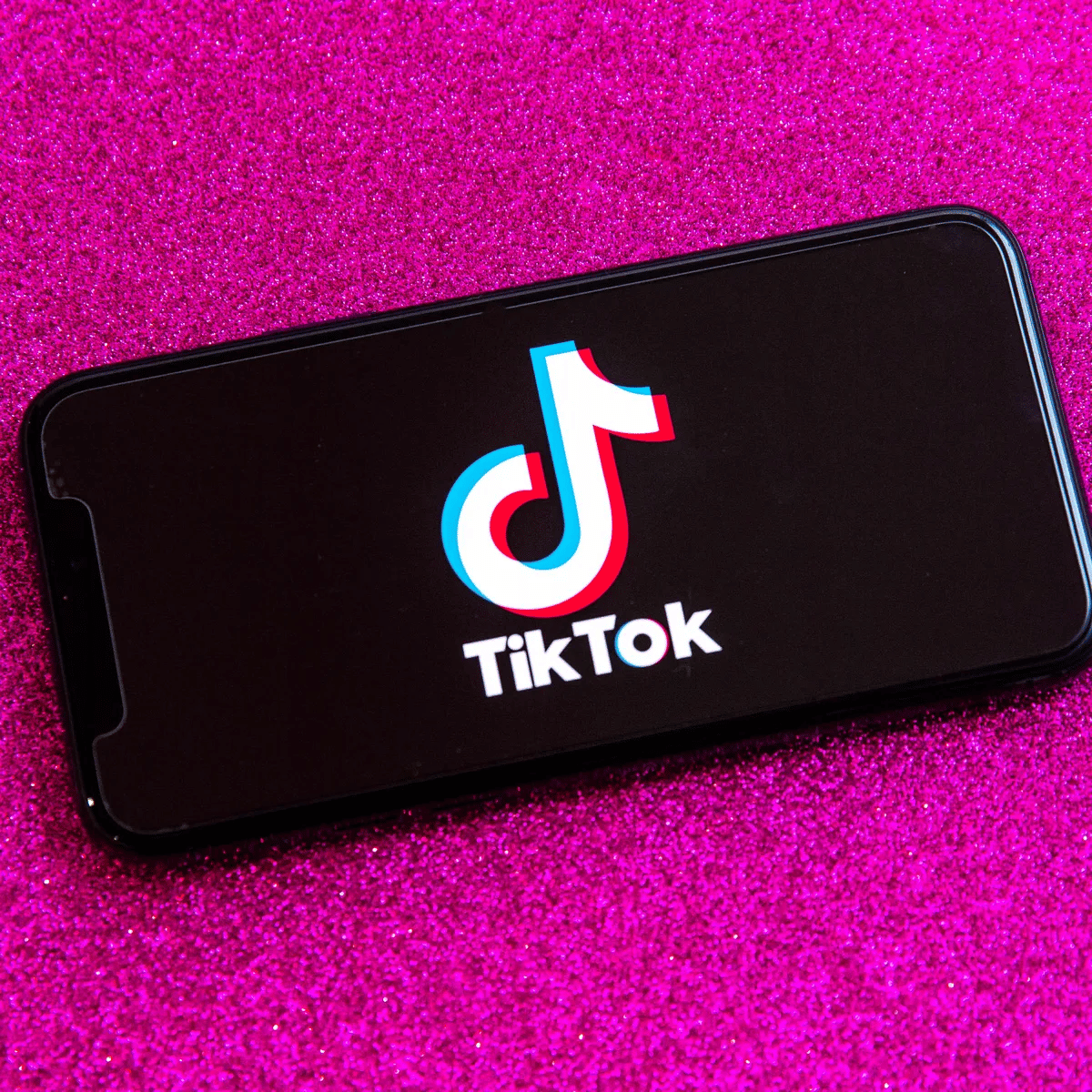 In 2020, TikTok had 850 million downloads across Apple and Android, making it the most downloaded app in the world. That's a long way behind the number one app, WhatsApp, which has 600 million users. The Douyin downloads in China are accounted for in TikTok's total download count.
25% of all downloads can be attributed to this. TikTok has 89 million downloads in the United States despite Trump's threats to ban it. And it's even more startling that despite being banned in India in July 2020, TikTok still had 120 million downloads, making it the country's top app.
Sensor Tower reports that Q1 of 2020 was the top quarter for TikTok downloads, at 318 million. There was a significant increase in monthly downloads in March 2020, the first full month of widespread Coronavirus lockdowns.
After analyzing data from both the Google Play and Apple App Stores, SensorTower determined that there were 745.9 million TikTok installs in 2021. Despite a 24 percent decline from 2020's record-breaking 980.7 million installations, 2021 saw TikTok reclaim the top spot in downloads despite being banned in India.
The second spot in SensorTower's 2021 rankings went to Facebook. Apptopia's combined 2021 data from iOS and Google Play shows that TikTok is the most downloaded app worldwide, while Instagram has moved up to the second position. In the US, TikTok was also the most downloaded app.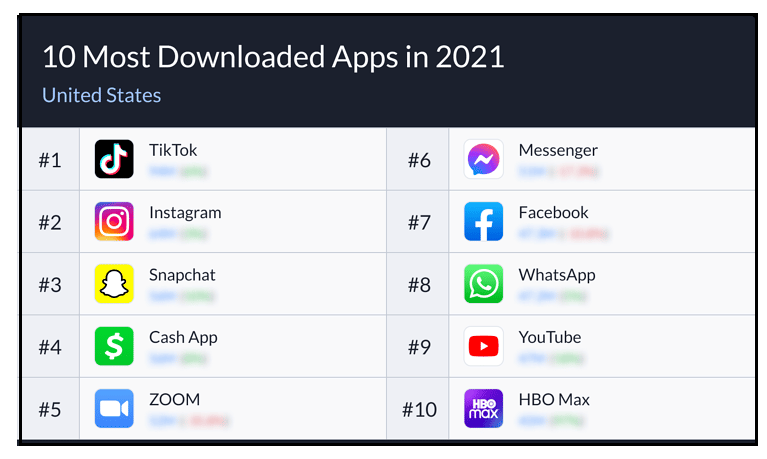 ---
Current TikTok Ranking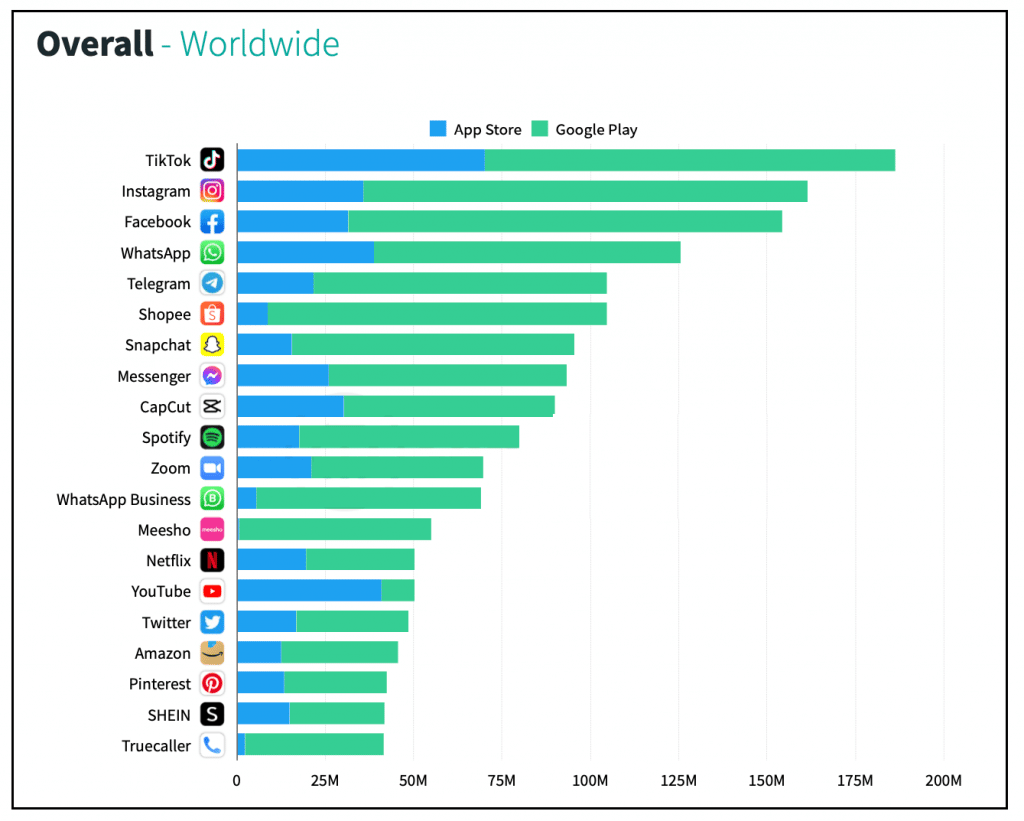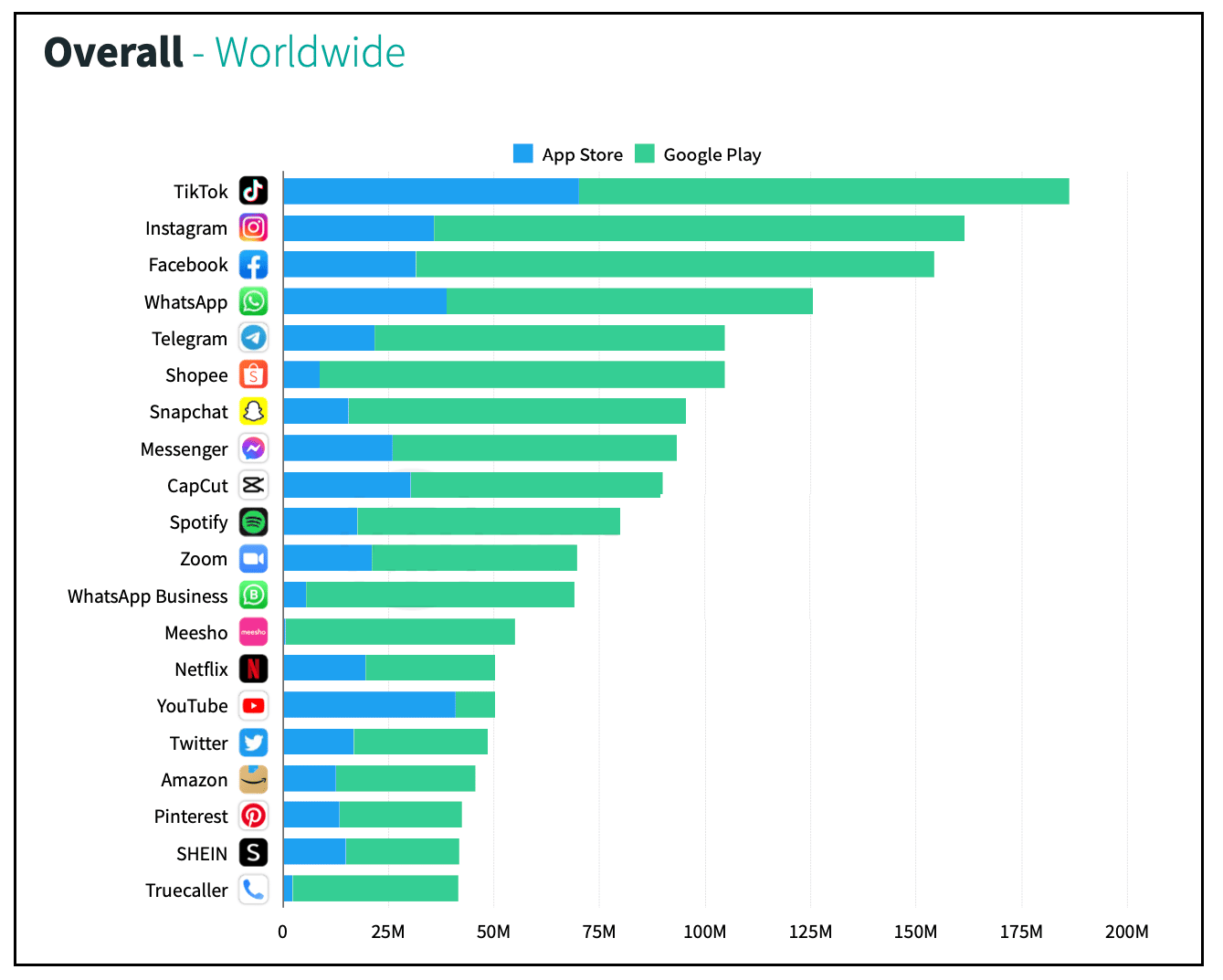 ---
8. TikTok was 59on Alexa Ranking In January 2022
On January 5th, 2022, TikTok's website reached its highest-ever Alexa rating of 59. To put this in context, consider the Alexa ranking of 4,778 in the middle of November 2018 and the beginnings of July 2021, March 2021, March 2020, and January 2019. It's no secret that TikTok's popularity has exploded over the last several years.
---
Highest TikTok Followed Account
---
9. Tiktok Recorded Over 148.9 Million Followers for A Single Account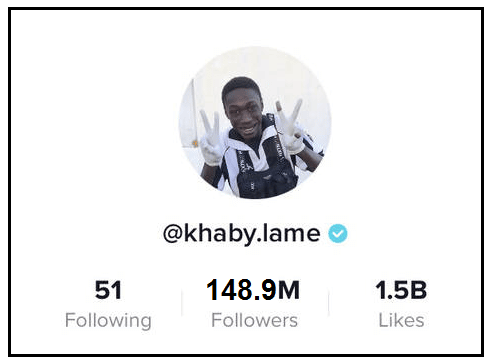 As of August 2022, Khaby Lame's TikTok account has the most followers, with over 140 million. He replaced Charli D'Amelio in the top position when she resigned. At that moment, Khaby Lame had 3 million more followers than her.
---
TikTok Usage Statistics
---
10. Tiktok Is Extremely Well-Liked Throughout the Asian Continent
The popularity of the video-sharing app TikTok has exploded across Asia. 87.5 million Indonesians, 39.5 million Vietnamese, 35.6 million Thais, and 87.5 million Filipinos (33.0 million). TikTok is used by 217.7 million people in Southeast Asia, 583 million people in Western Asia, 25.2 million people in Eastern Asia, 14.6 million people in Southern Asia, and 6.3 million people in Central Asia.
Although there are likely many TikTok users younger than 18, they are not included in these statistics. Teens and young adults use the video-sharing platform TikTok to voice their political opinions.
11. TikTok's Highest Reach (for Adults) is in Saudi Arabia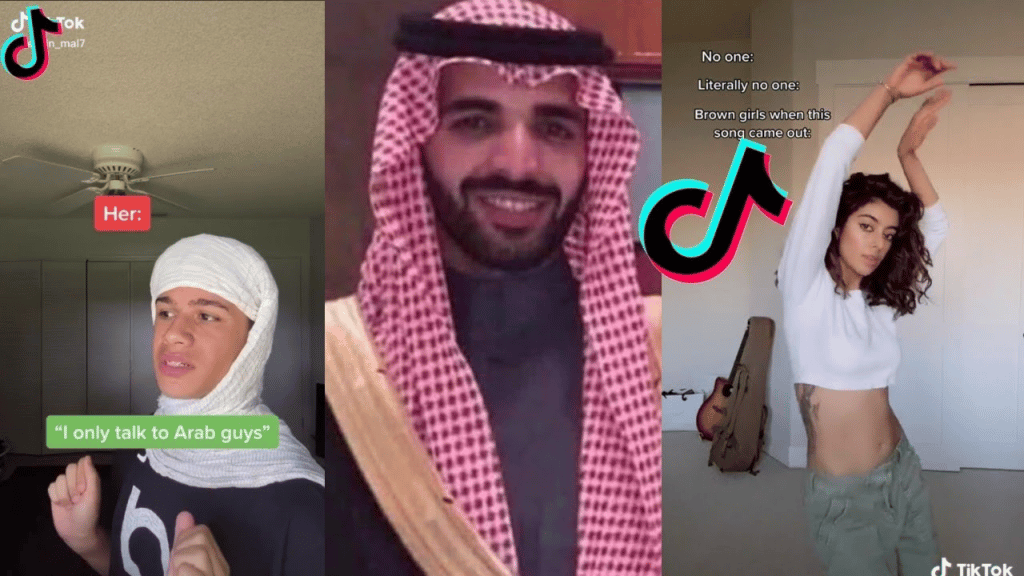 Arab News reported that the region of the globe where TikTok has the largest user base (among those aged 18 and over) is the Middle East. TikTok has quickly become one of the most popular apps on both iOS and Android.
TikTok is used by 78.3 percent of Saudi Arabian, Kuwaiti, and UAE adult internet users (68.6 percent). 7th place goes to Qatar, which received 55.0% of the vote. TikTok has 46.5% of the US market.
Most of TikTok's audience is under the age of 18, yet the company's ad tools only disclose data for those above the age of 18.
12. When TikTok was banned in India in 2020, it had over 200 million users.
TikTok's popularity has grown not just in China and the United States but also in India, another huge country. Research suggests that by mid-2020, TikTok had more than 200 million users worldwide, prompting the Indian government to ban it.
The following graph shows that it remained the top downloaded app in the nation in 2020. Between July 2019 and June 2020, more people in India downloaded it than any other nation.12.
13. 600 million people in China use TikTok daily.
According to estimates, more than 600 million people in China regularly use the Douyin variant. Douyin has become China's most popular online community for sharing information, media, and ideas. There are no current numbers available on TikTok's Chinese user base.
14. Currently, one billion people are using TikTok every month! January in the year 2022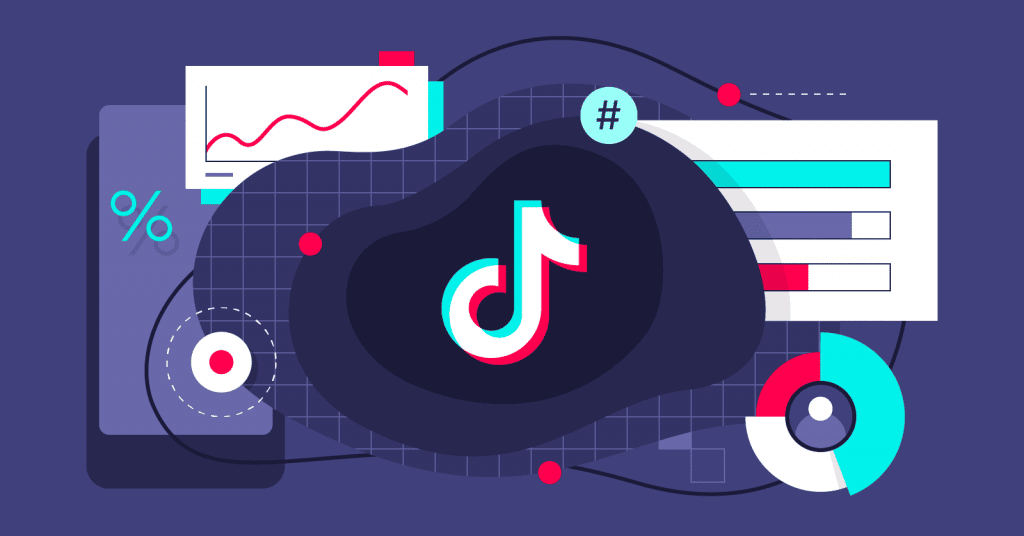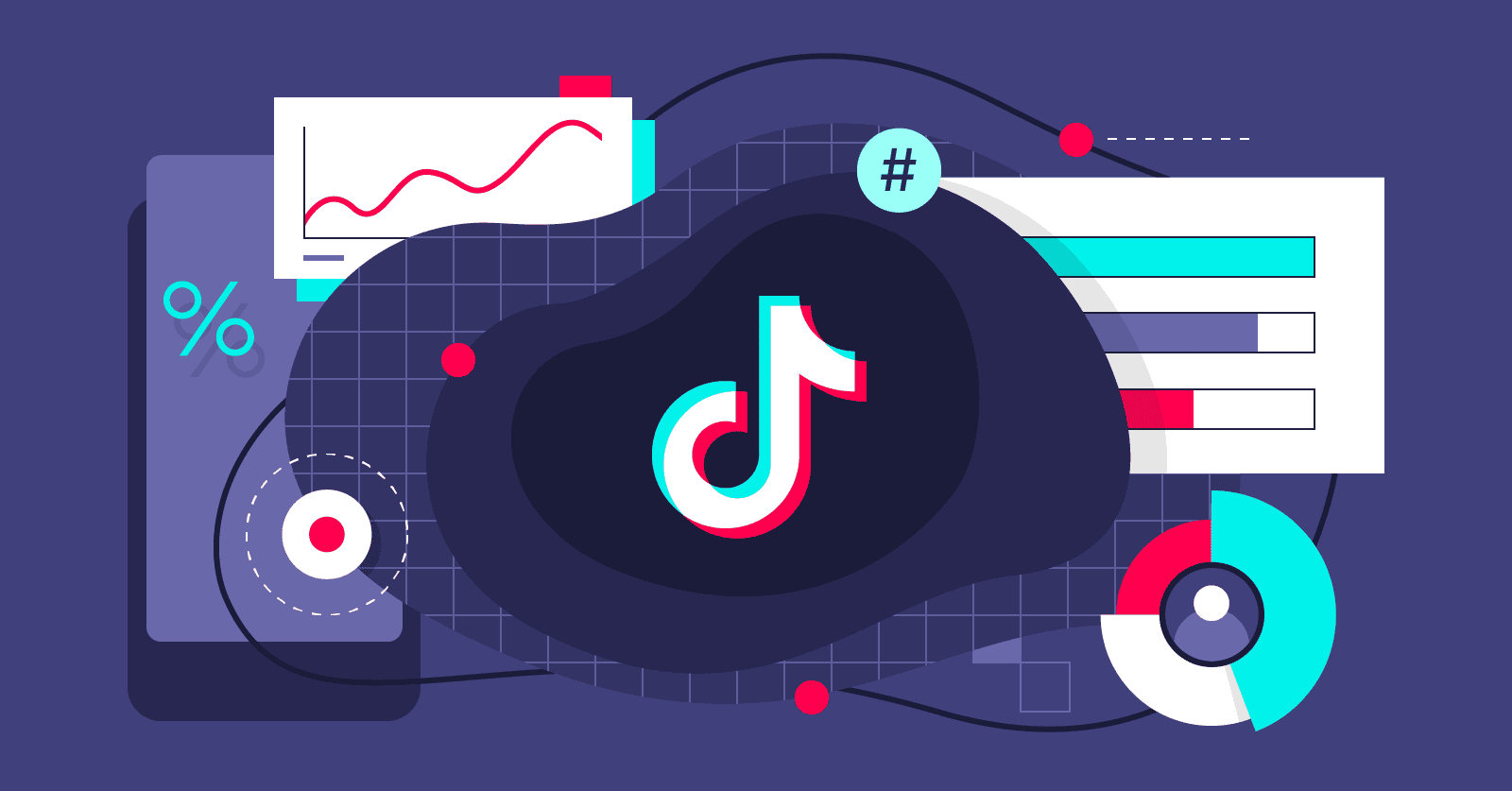 As of January 2022, 1 billion people were using TikTok every month. Only 23% of individuals polled in December 2019 reported ever using or watching content on the video sharing platform TikTok.
That's why 44% of those polled had no idea what TikTok was, and 33% claimed to have never heard of it. These numbers are likely an underestimation of the genuine problem, however, since more Americans used TikTok than ever before during the 2020 COVID pandemic.
15. TikTok's Highest Reach (for Adults) is in Saudi Arabia
Arab News reported that the region of the globe where TikTok has the largest user base (among those aged 18 and over) is the Middle East. TikTok has quickly become one of the most popular apps on both iOS and Android. TikTok is used by 78.3 percent of Saudi Arabian, Kuwaiti, and UAE adult internet users (68.6 percent). 7th place goes to Qatar, which received 55.0% of the vote. TikTok has 46.5% of the US market. Most of TikTok's audience is under the age of 18, yet the company's ad tools only disclose data for those above the age of 18.
16. In The First Year, 1 Million Videos Were Seen Daily.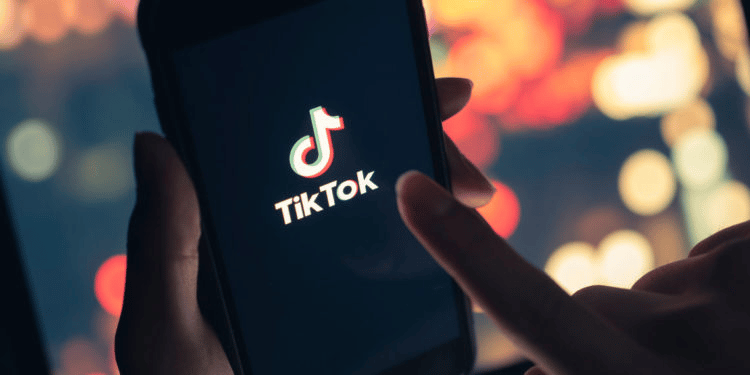 Within a year of its release, TikTok had amassed 1 million daily views.
17. Tiktok has been used by 20 Percent of households earning 75,000 USD or more each year.
PewResearch's2021 poll on the habits of American people in regards to their use of the internet and social media found that TikTok users came from all walks of life and economic brackets. People with incomes below $30,000 are the most likely to use TikTok, followed by those with incomes between $30,000 and $49,000 (29%), and finally, those with incomes between $50,000 and $75,000 (13%). (20 percent). Twenty percent of those making $75,000 or more per year also report using the app.
18. Nearly nine out of ten Tiktok users log in at least once daily.
TikTok claims its members are loyal and active inside the app. 90% of the users log into the program regularly and utilize it many times.
19. TikTok has an average monthly user engagement of over 850 minutes.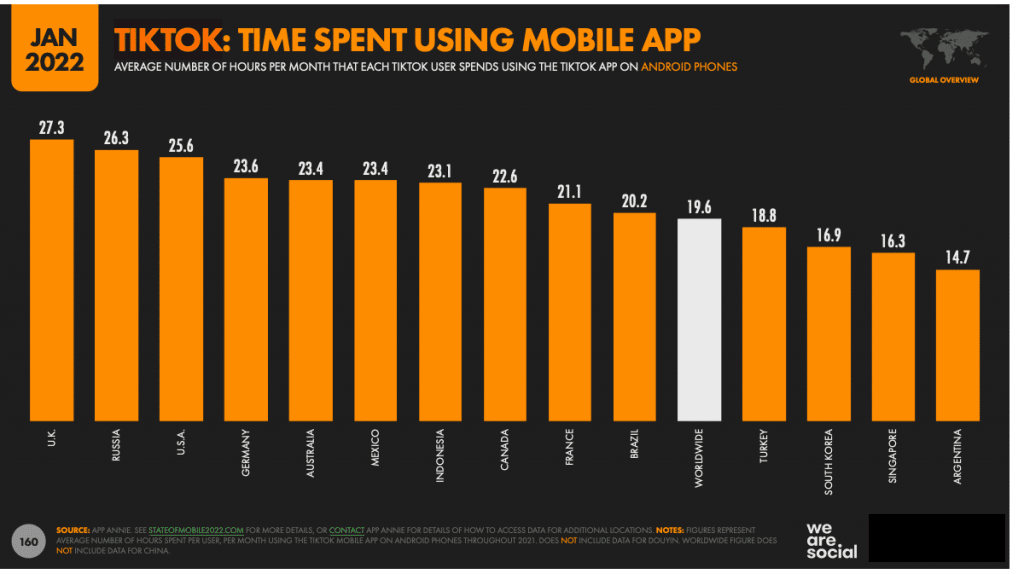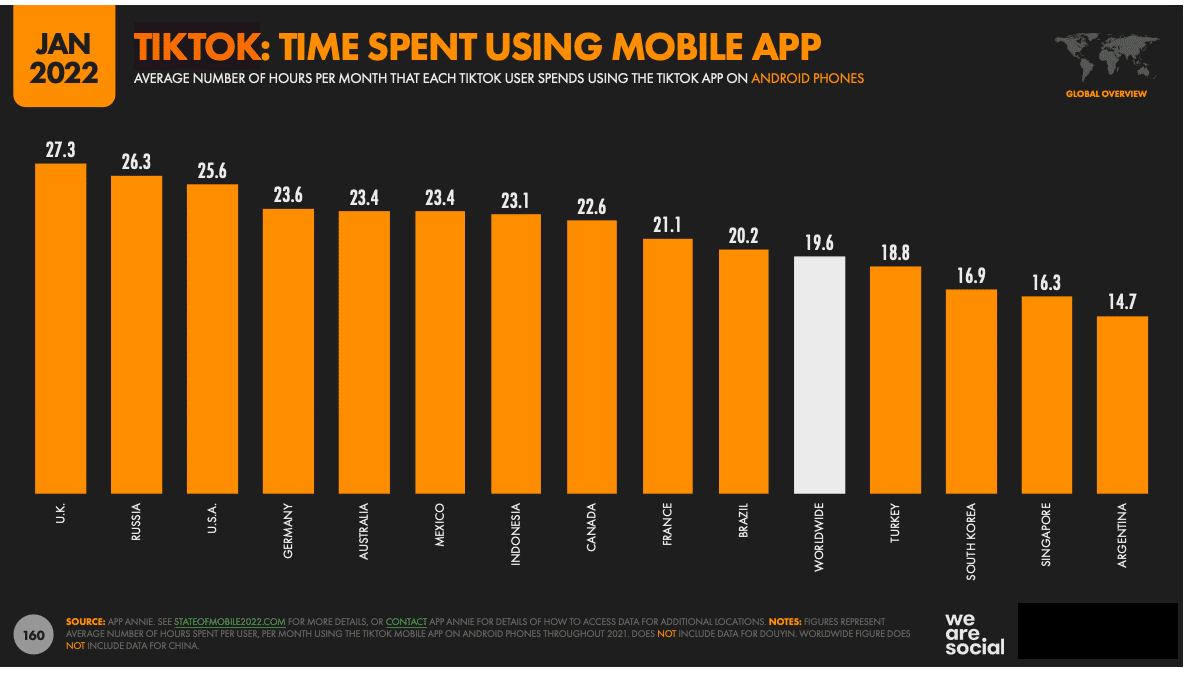 Statista reports that the typical US TikTok user spends 858 minutes per month using the app. The number of regular US users of the TikTok app as of March 2020 was determined. The average time spent using the TikTok app skyrocketed between October 2019 and March 2020.
From a monthly average of 443 seconds in October 2019, users logged 858 minutes in March 2020. After that, the time took 526.9 seconds in November and 561.2 seconds in December.
20. It's estimated that 1,000,000 people visit TikTok every day.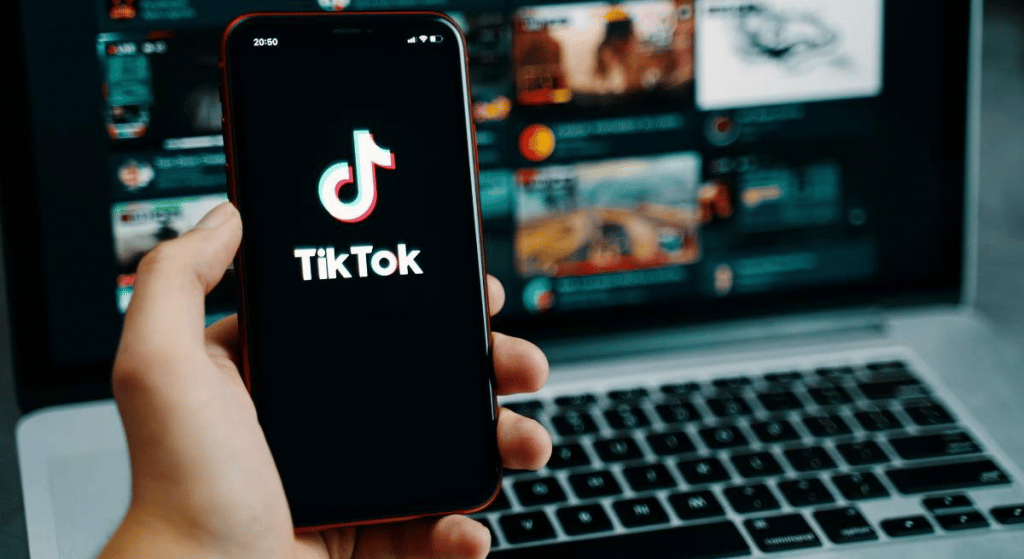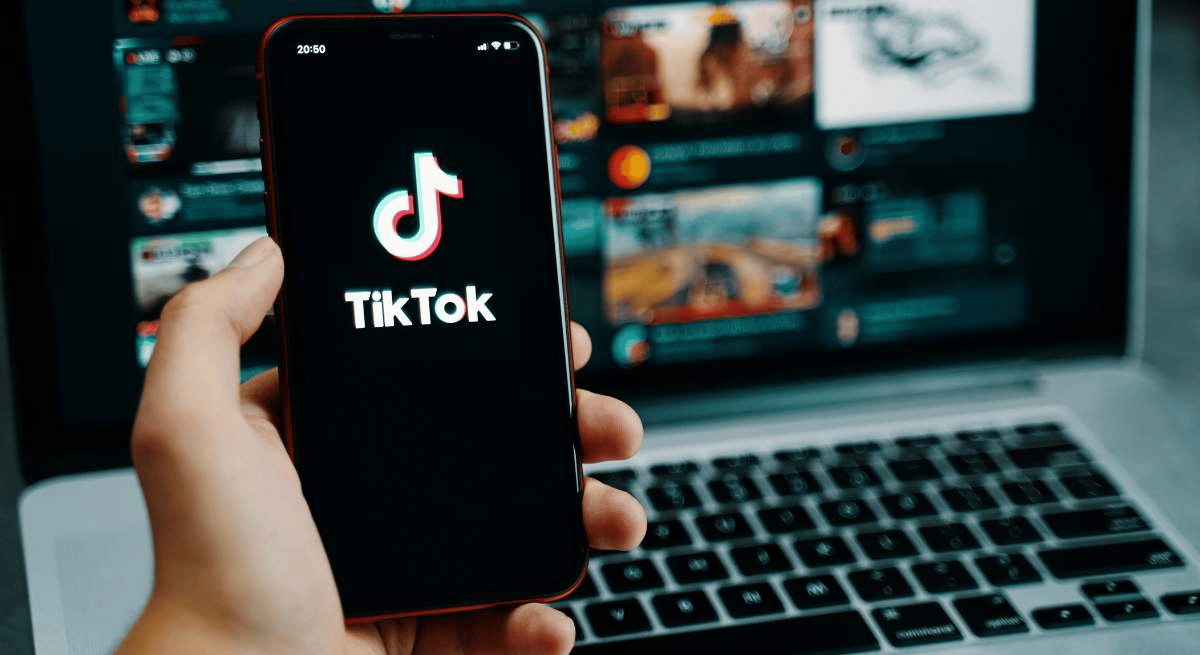 The number of expected daily page views on TikTok's website reached a new high on January 5th, 2019, with 1,009,000.
21. More Than 100 Million Videos on TikTok Were Viewed in a Single Internet Minute
The first "internet minute" was tracked by Statista in August of 2021. During that period, millions of texts, emails, and SMS are sent, browsed, and uploaded, and hundreds of thousands of hours of content are consumed. According to Statista, in 60 seconds, TikTok users consumed the equivalent of 167 million hours of content.
22. The first temporary ban on Indian users resulted in a loss of 15 million users.
India's political leaders, worried by the app's meteoric rise to fame, temporarily banned it in 2019 due to public safety concerns. That's why they were worried that kids might be exposed to inappropriate content on TikTok. The brief ban likely caused the app to lose 15 million potential users.
In late June of 2020, the government enacted a more permanent ban, and the courts have subsequently determined that it may be made permanent. I can't even begin to guess how many potential users this has driven away from TikTok.
---
TikTok Revenue and Income Statistics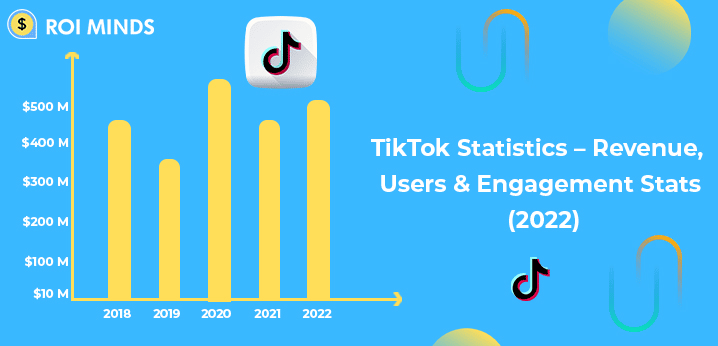 ---
23. Tiktok Has An Estimated Monthly User Spending Of 110 Million USD.
TikTok's success has translated into more revenue. According to Sensor Tower data, TikTok's user expenditure in February 2021 was over 110 million USD, over 1.9 times the amount the firm made in the same month the year before. Sensor Tower reported that TikTok was only the fourth highest-earning app on Google Play, behind Disney+, Piccoma, and Google One, despite being the highest-grossing app in the world for 2021. Twenty-four.
About eight out of every 10 dollars in income comes from China. About 79% of TikTok's earnings came from Douyin in China, while 8% came from the United States. The Chinese Android version of the app generated 42% of total income before ads were launched; therefore, that money is not included in the current calculation. Between May and July 2020, China accounted for 89% of the app's total revenue.
24. In 2020, Tiktok's gross profit was $19.1 billion.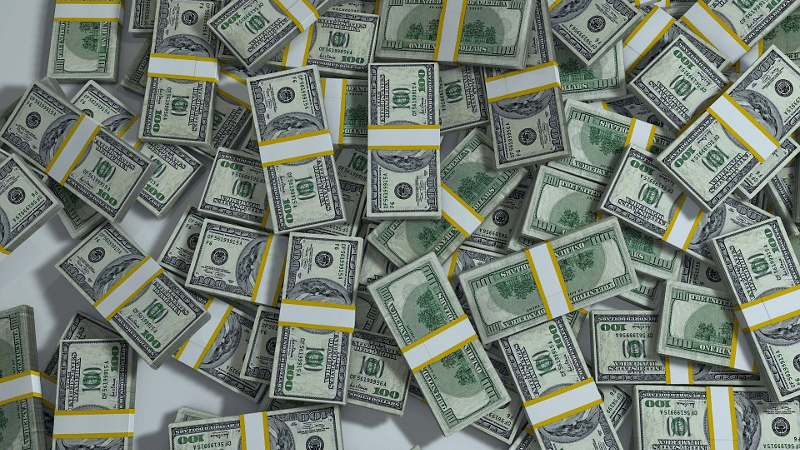 It has been documented in a memo sent out to employees that ByteDance's 2020 gross profit increased by 93%, reaching $ 19 billion. Revenue of $34.3 billion was used to calculate this. The company's operating deficit was 2.1 billion USD from January 2020 to December 2020.
One factor contributing to the rise in expenses was the monetary value of employees' stock options and other share-based compensation. A change in financial reporting standards to meet International Accounting Standards contributed heavily to their $45 billion deficit in 2020.
25. More than half a billion dollars ($500,000,000) was spent on Tiktok in the first quarter alone.
By February 2020, the sum of all money spent by TikTok users on the App Store and Google Play topped $300 million. This was a huge rise from the 50 million USD TikTok spent at the end of October 2018. (before TikTok introduced advertising). These figures were rapidly eclipsed, though, by TikTok users.
Since the second quarter of 2020, users have paid over 300 million USD every quarter on the TikTok app, with 535 million USD being spent in the second quarter of 2021. Until now, only Tinder, Netflix, YouTube, and Tencent Video have reached this level of customer spending on TikTok.
26. The Purchase Price Ranges from $800,000,000 to $1,000,000,000.
The amount of money Bytedance spent to acquire Musical.ly has never been made public; however, estimates put it between $800 million and $1 billion.
---
TikTok Age Grade User Statistics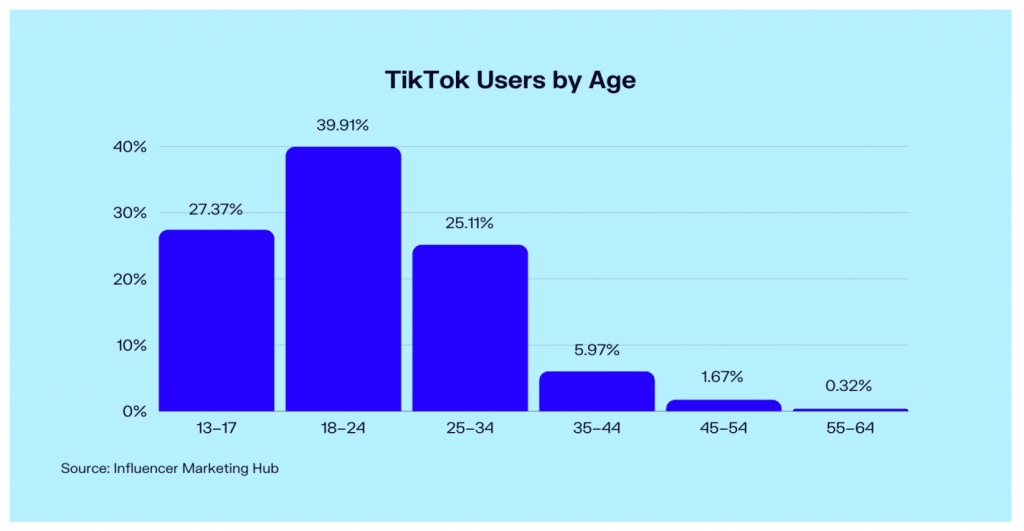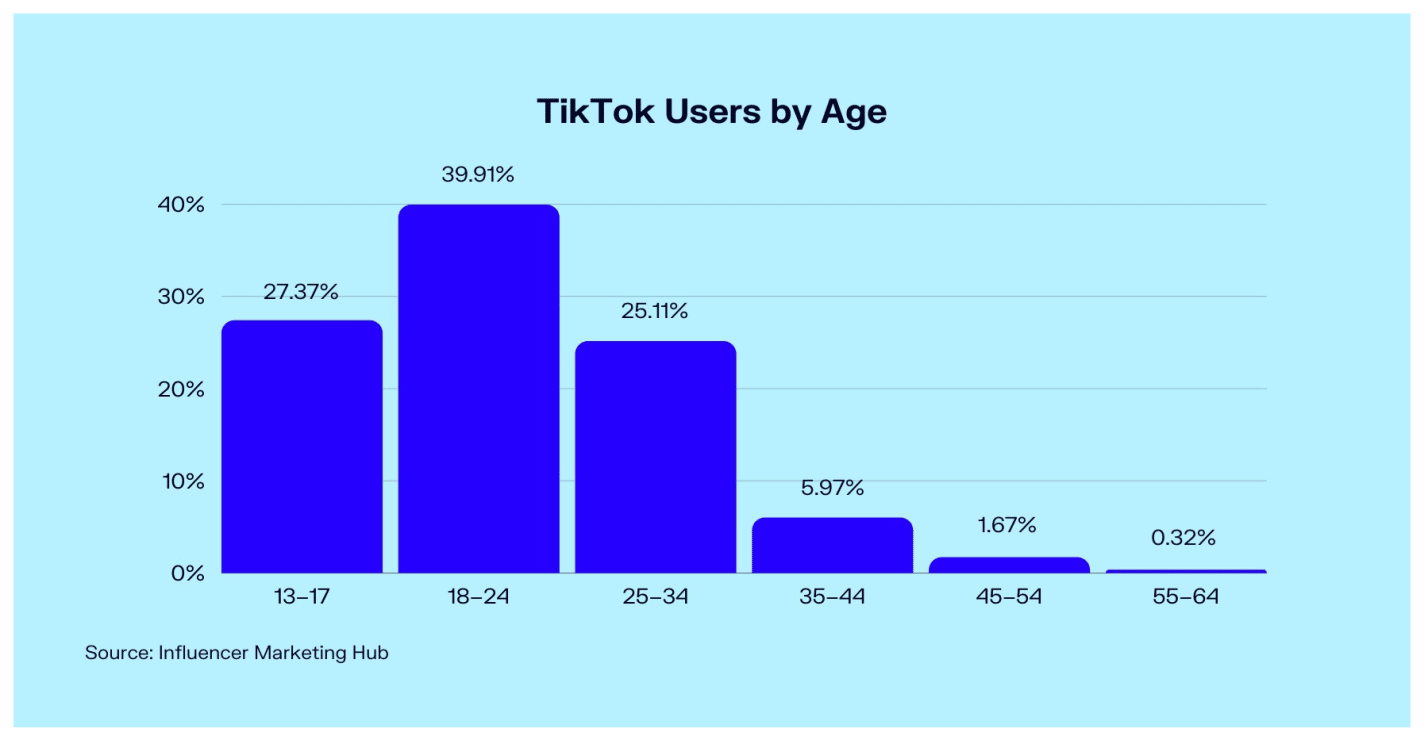 ---
27. TikTok Has 32.5 Percent Of U.S. Users Aged 10-19
In many ways, the demographics of Musical.ly's and TikTok's respective user bases are identical. It is estimated that 32.5% of Statista's American users are teenagers (10-19). Another 29.5% are young adults (20-29). Data from Pew Research, however, suggested that the elderly were increasingly using TikTok.
Although TikTok was included in Pew Research's study of online social platforms in January and February of this year, it is still too soon to draw any firm conclusions about its long-term popularity. The research found that 48% of Americans between the ages of 18 and 29, 22% of those between the ages of 30 and 49, 14% of those between the ages of 50 and 64, and 4% of those 65 and overuse TikTok. Unfortunately, they didn't survey those younger than 18 years old.
According to data collected in China, the average age of a Douyin user is rising. 10.1% of all users in March 2020 were under 18. (this year's rate is 10.5% lower than the 2020s). There was a significant increase in the percentage of users between the ages of 19 and 24 (13.3 percent) (down from 18.7 percent ). 25-30-year-olds, a more controllable demographic, saw a decrease to 16.6% in 2020. (compared to 18.8 percent in 2019).
It was found that in 2020, individuals between the ages of 31 and 35 made up 20.6% of the Douyin user base (up from 15.6 percent in 2019). The proportion of seniors who use Douyin rose somewhat across all age groups.
28. Teens in the United States make up 27.69 percent of the app's daily active users.
Even though the app's primary demographic is young people, TikTok has been shown to maintain a loyal following among its older users as well. Piper Sandler found that among American teenagers in their Fall 2021 survey, Snapchat remained their favorite social media platform (31 percent).
Although Instagram has fallen to third place, TikTok has increased to second (24 percent). Thirty percent of teenagers surveyed named TikTok the most popular social media platform. The number of people using TikTok has risen from 62% in the spring of 2020 to 71% in the summer of 2020.
There are now more people using TikTok than ever before. When compared to the general population, 84% of teens used Instagram, 78% used Snapchat, 41% used Twitter, 34% used Pinterest, and just 28% used Facebook.
29. Children between the ages of 4 and 15 spend an average of 75 minutes daily on TikTok.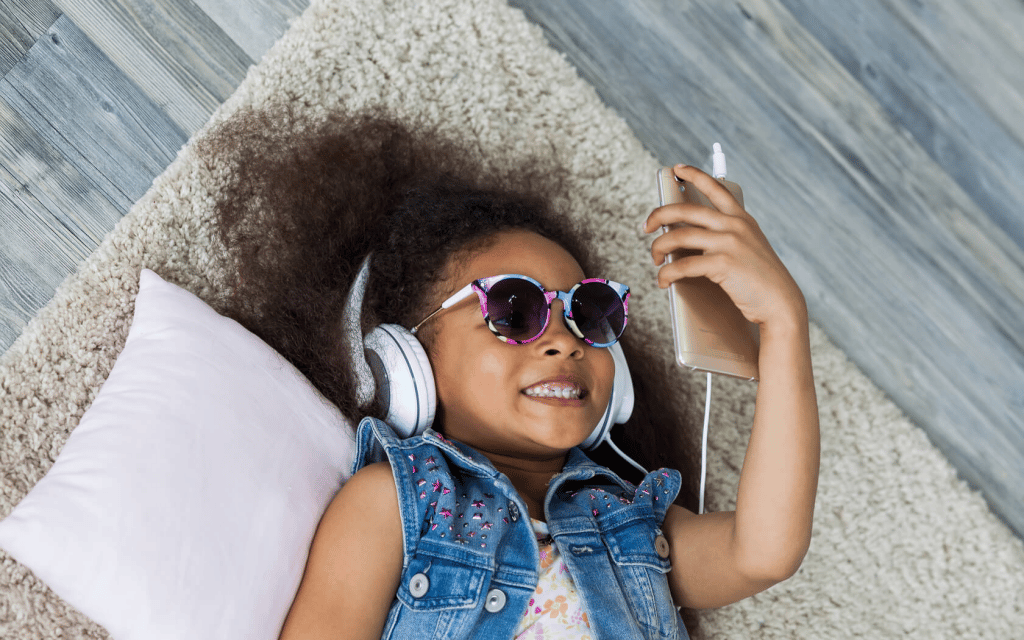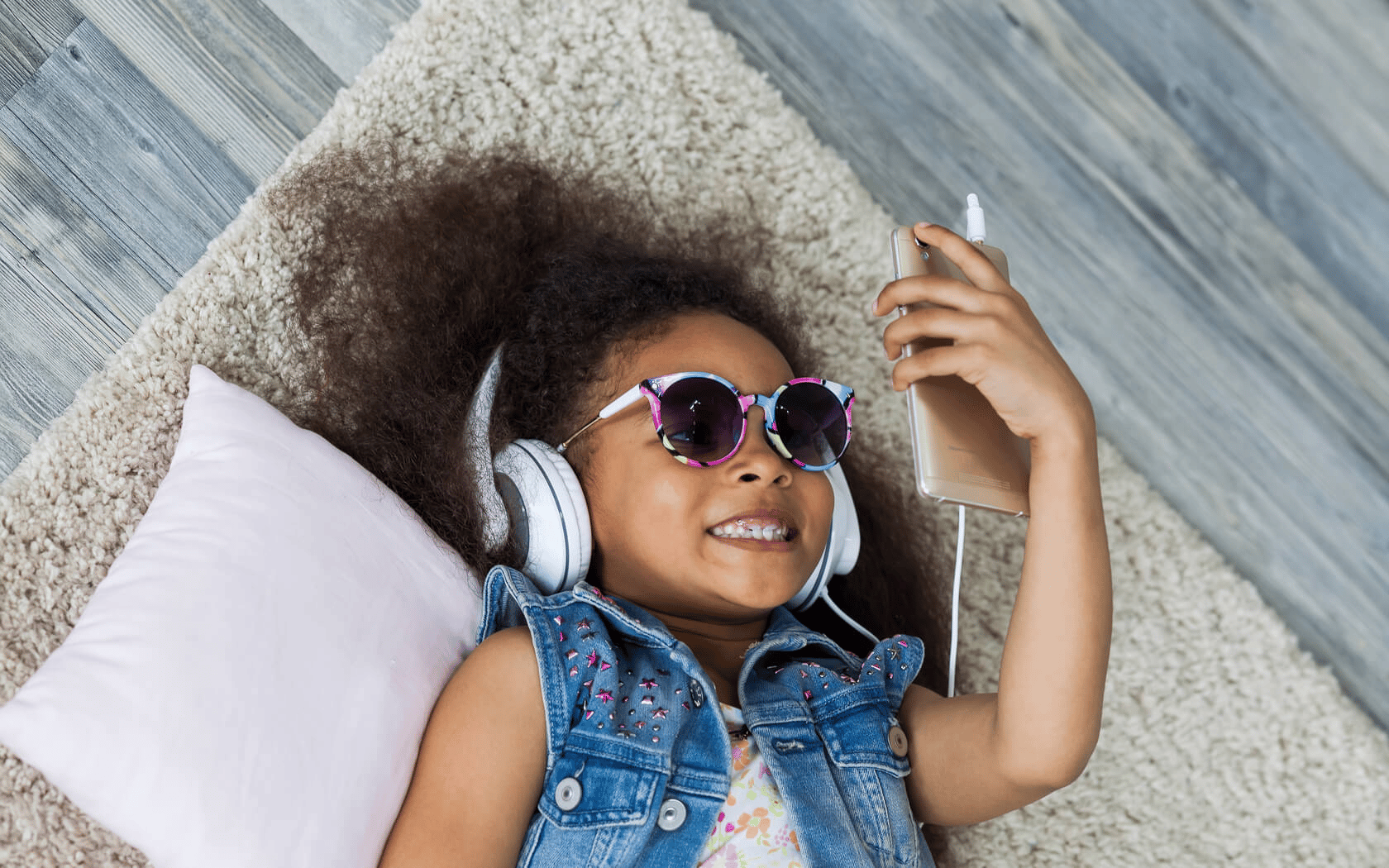 According to Qustodio, a digital safety software provider, kids between the ages of 4 and 15 spend an average of 75 minutes a day on TikTok, in addition to watching 68 minutes of YouTube Kids videos and 64 minutes of regular YouTube films. This survey was conducted in the United States, the United Kingdom (UK), and Spain, and the findings were compared to those from the year 2019. However, youngsters in the United States between the ages of four and fifteen now spend an average of 87 minutes a day watching TikTok videos.
30. Tiktok has a 41% penetration rate among children, making it the most widely used social media app in this demographic.
According to Qustodio's annual report for 2021, TikTok is the most widely used social media platform among children and young adults. It's important to note that YouTube is not included in these numbers. Qustodio, on the other hand, considers it a video streaming platform (like Netflix and Disney Plus).
TikTok hasn't quite conquered the minds of America's youth just yet. In the United States, however, the situation is reversed; although 41% of American youngsters use Facebook, just 38% prefer TikTok. At least half of all Spanish-speaking adolescents are regular users of the popular video-sharing app TikTok.
In 2020, youngsters used Instagram far less than they did in 2019. In 2019, Instagram surpassed Facebook as the preferred app for families with young children. The last year has seen a 43% decline in Instagram use.
---
TikTok Engagement Statistics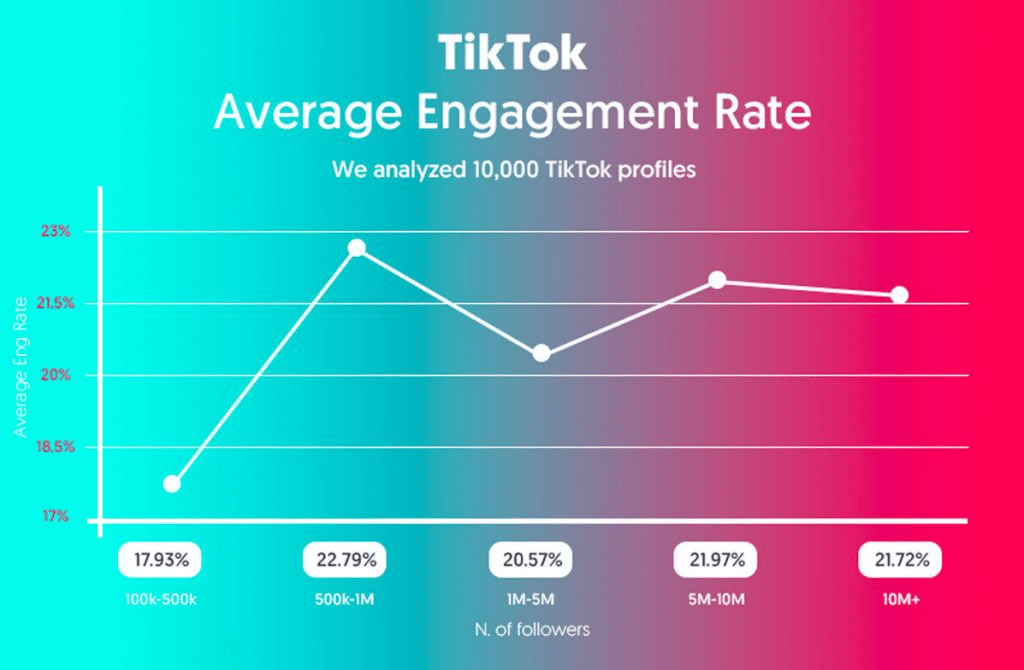 ---
31. Nearly 18 Percent Engagement Rate For US Influencers
A report released in July 2020 found that American TikTok influencers had a greater engagement rate than their international peers. When compared to influencers in other countries, American influencers had a much higher percentage of engagement (17.99%) on TikTok (15.86%).
32. TikToke has the Highest Social Media Engagement Rates PerPost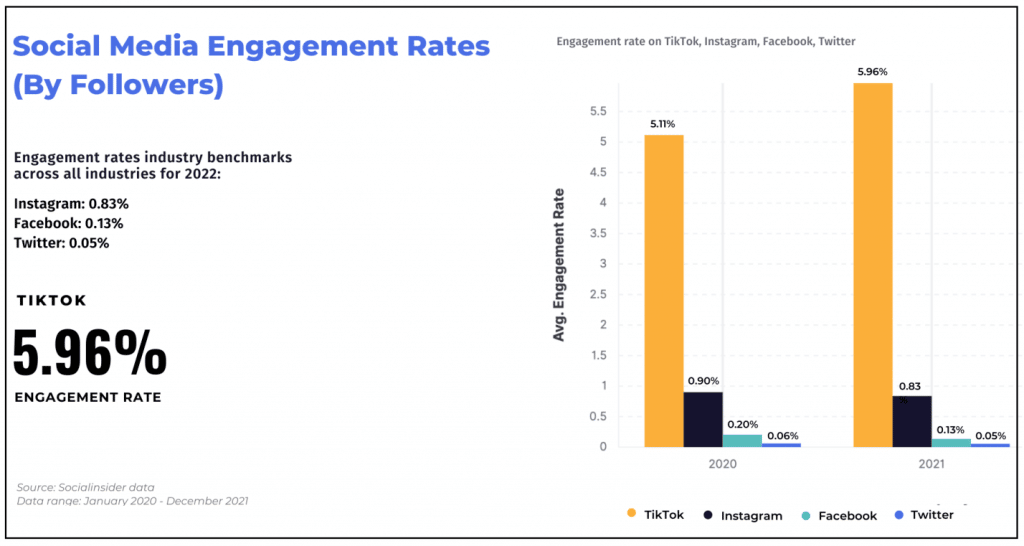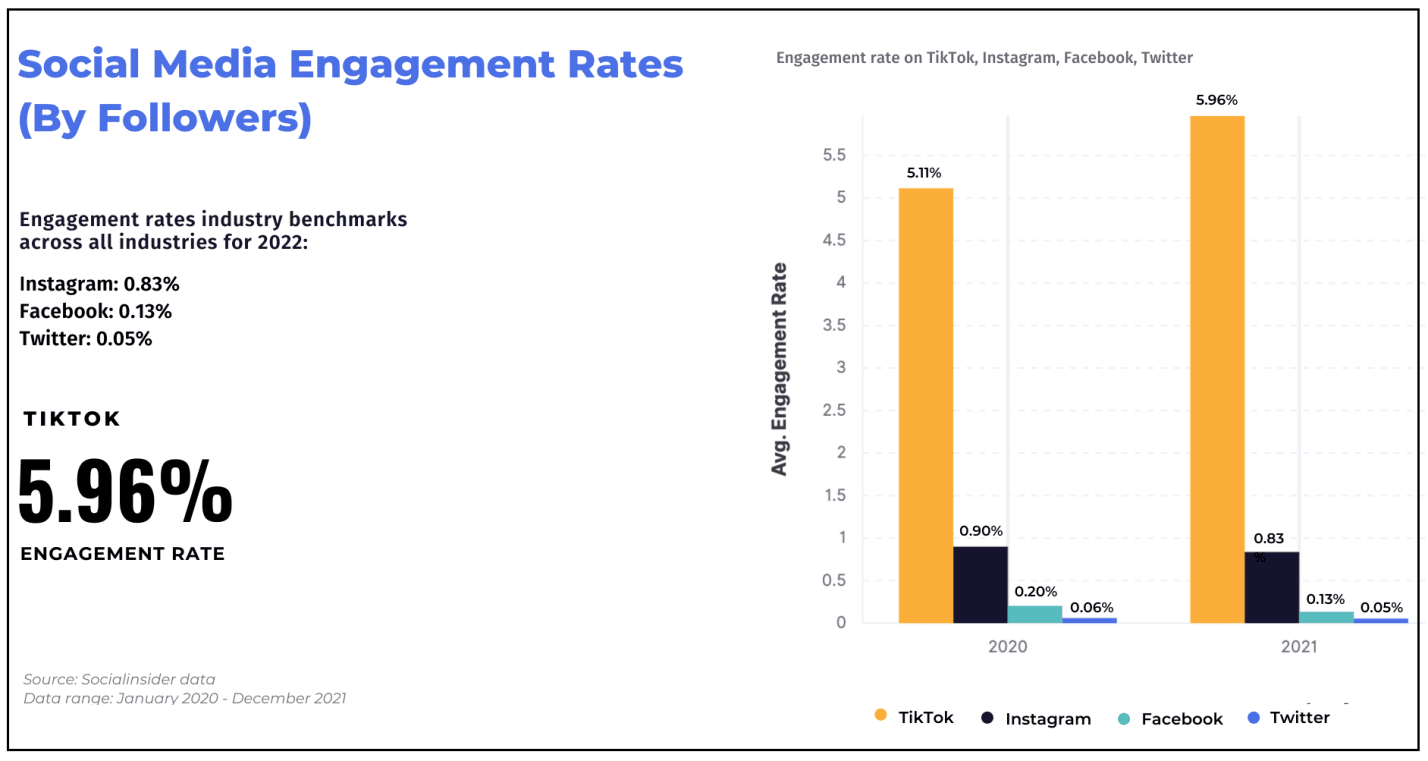 A recent study by Upfluence found that TikTok, YouTube, and Instagram all had higher engagement rates over a broad variety of follower levels. TikTok has more engaged users than any of the other two networks combined. Upfluence found that the engagement rates of micro-influencers on TikTok, Instagram, and YouTube varied widely, from 17.96% to 3.86%.
For mega-influencers, engagement rates on TikTok were at 4.96 percent, while those on Instagram were at 1.21 percent, and those on YouTube were at 0.37 percent. While there may not be a large number of fitness influencers on TikTok, overall, Upfluence found that they have the greatest average engagement rate of any other kind of influencer. That's a lot more people involved than you'd get on Instagram (2%), YouTube (0.7%), or Facebook (9 percent).
---
TikTok Language and Availability
---
33. TikTok is available in over 150 Countries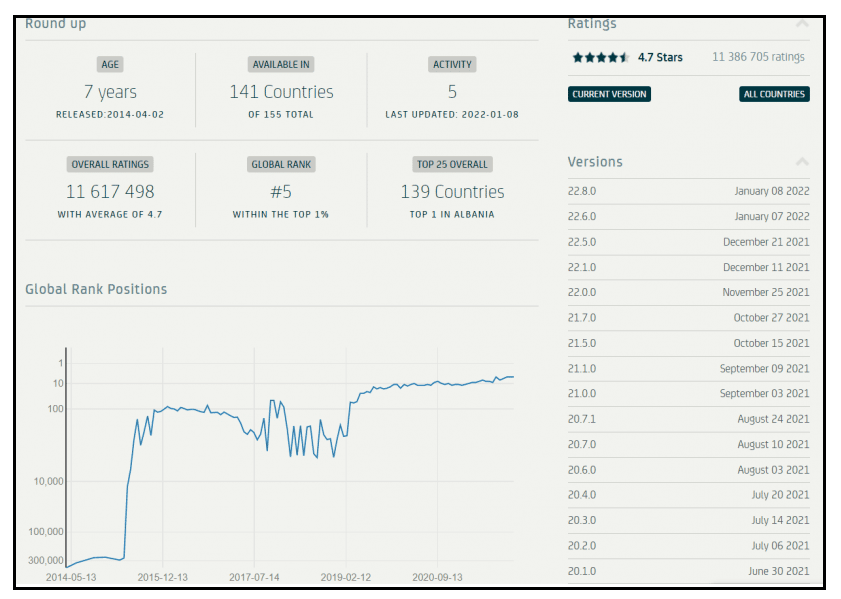 Apptrace data shows that as of this writing, TikTok can be downloaded in more than 150 different countries. Ranking in the top 10 in 124 of these countries and top 50 in another 140, it is a global phenomenon. The official TikTok Creator Marketplace claims that the video-sharing software is now available in over 150 countries.
34. TikTok is available in more than 30 languages.
With support for 75 languages, TikTok has become a truly international service. TikTok's supported language count has fluctuated throughout the years. The TikTok support staff has stated, "39 languages are currently supported by TikTok. TikTok's app allows you to switch the language of your video at any time.
TikTok has now removed the remark. The official TikToken Creator Marketplace supports around 35 languages. Since it is now illegal in India, TikTok has probably stopped translating into regional Indian languages.
TikTok on my iPhone lets me choose from 36 different languages. Despite a few conflicting reports, it's safe to say that TikTok is now a global phenomenon.
---
FAQs
Q. What is the number of people who go to TikTok a day?
Douyin, China's equivalent of TikTok, predicted 600 million DAUs by 2020. Combined, over 1.8 billion people use the app daily across both platforms.
Q. Which country has the highest TikTok users?
In January 2022, the United States had by far the greatest TikTok viewership of any nation, with an estimated 136.5 million users. This followed closely after about 99 million TikTok users in Indonesia.
Q. How do videos go viral on TikTok?
A key component of viral material is an innovative point of view. When made with the user's enthusiasm in mind, videos posted on TikTok tend to become viral. You're on the right track to virality if you can make people laugh, tell a grand narrative, provide straightforward advice, or inspire content producers to do something entertaining.
Q. How do I know the best time to post on TikTok?
The ideal time to publish on TikTok, according to Hootsuite, is Thursday evenings at 10 p.m. EST. The largest potential number of people would interact with your post if you published it now.
---
Conclusion
And there you have it! The number of users on TikTok is staggering, and the platform has over one billion videos. Because the network welcomes users of all ages, it's not hard to guess why. TikTok may also be used as a marketing tool for companies to spread the word about their wares. After reading those numbers, I do not doubt that your understanding of the desirable social app has increased.