Are you tired of manually tracking and managing all of your loans? Are you looking for ways to simplify and streamline your lending process? Then, Merchant Cash Advance software is the solution you need for your business.
If you've been in the lending game for a while, you must know that utilizing the right technology can make all the difference in your business. So, in this blog, we'll dive into the top five benefits of using merchant cash advance software and how it can make lenders' lives easier and their lending business more profitable.
So, let's get started and see how a merchant cash advance system can help you take your lending game to the next level!
---
1. Streamlined Application Process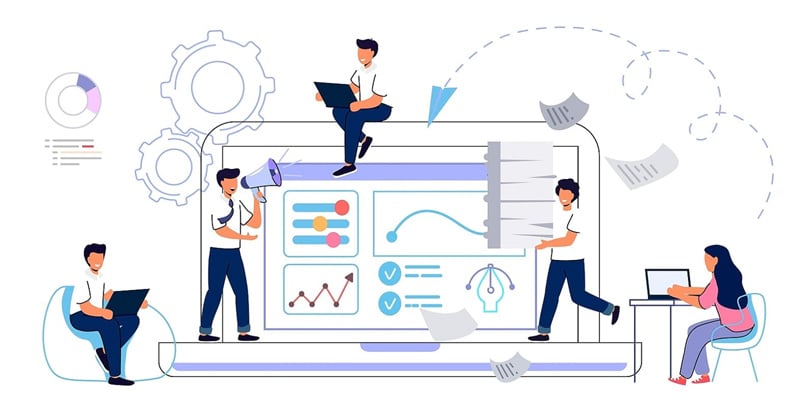 Nowadays, more and more advanced technologies are helping Merchant Cash Advance lenders streamline their lending processes and offer faster, more efficient, and more accessible funding solutions to their clients, such is the case for the MCA software.
One of the most significant advantages of using merchant cash advance software is its ability to automate the application process. By doing so, lenders can reduce manual errors and speed up the application approval times, making for a more efficient lending process. According to a study by the Federal Reserve Bank of New York, fintech lenders that use automation tools for loan processing can reduce the time it takes to process a loan from a few days to a few hours. Talk about speedy!
Using merchant cash advance software can also improve the customer experience by offering a more streamlined application process. Customers can apply for loans online, and the software automatically checks their credit scores, bank statements, and other necessary information, making the process quicker and more convenient. This can lead to higher customer satisfaction rates and increased business for the lender.
Overall, the use of merchant cash advance software has become a game-changer for the industry, enabling MCA lenders to compete more effectively and efficiently in the market. With its ability to automate application processing, reduce manual errors, improve application approval times, and enhance the customer experience, it is no surprise that many lenders have turned to this technology to stay ahead of the curve.
---
2. Risk Mitigation and Credit Scoring
As you know, merchant cash advance lenders face significant risks when making lending decisions. Luckily, the risk of default can be mitigated by using the right MCA software that can integrate with credit bureaus and other financial data sources to assess the creditworthiness of applicants accurately.
By accurately assessing risk, lenders can reduce default rates and improve profitability. In fact, according to a report by TechNavio, the merchant cash advance market is expected to grow by $126.15 billion from 2021 to 2025 at a CAGR of over 11%. The report also suggests that one of the key drivers for this growth is the increasing adoption of merchant cash advance software, which can help improve the accuracy of credit scoring and reduce the risk of default.
---
3. Efficient Funding Management
With a merchant cash advance software solution, lenders can automate their disbursement and repayment processes, which means they can lend money faster and reduce their administrative costs. It also means they can keep track of the status of loans in real-time and forecast future cash flows.
According to a survey by deBanked, most lenders use technology to automate their funding processes, and 80% said that technology has helped them grow their businesses. Furthermore, a report by IBIS World states that the merchant cash advance industry is expected to grow at an annualized rate of 6.9% to reach $10.7 billion over the next five years. So, by using a merchant cash advance software solution to improve the efficiency of their funding management, lenders can take advantage of this growth potential and improve their profitability.
---
4. Enhanced Reporting and Analytics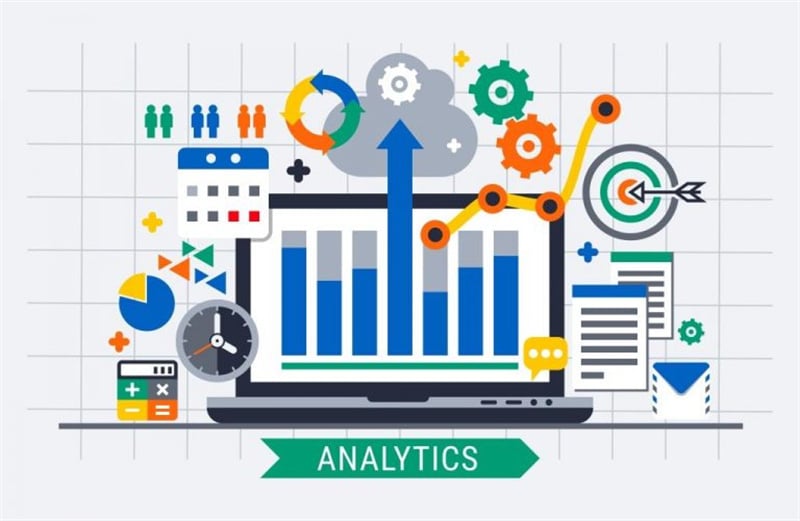 Reporting and analytics are critical for a lender's success, as they help lenders better understand their customers' behavior, identify trends, and make informed lending decisions faster.
Luckily, Salesforce, a leading customer relationship management (CRM) software provider, offers a range of reporting and analytics tools, like Einstein Analytics, designed to uncover insights and identify patterns in data. Lenders can improve their system analytics capability and optimize their lending strategies by having an MCA solution built into Salesforce.
Additionally, Salesforce's AppExchange marketplace offers a variety of reporting and analytics apps that can be integrated with the Salesforce CRM platform. These apps can help lenders analyze key metrics such as loan performance, repayment rates, and customer lifetime value.
Finally, as the demand for merchant cash advance services continues to grow, leveraging powerful reporting and analytics tools can help lenders stay competitive and drive business success.
---
5. Scalability and Flexibility
Lenders need a flexible and scalable merchant cash advance system to keep up with changing business needs and regulations. This type of solution allows lenders to easily adjust their underwriting processes to comply with new regulations and streamline their operations to support growth and expansion.
In addition, integrating with other software and systems can provide even greater flexibility and efficiency for lenders. For example, Salesforce's AppExchange marketplace offers a range of third-party applications that can be easily integrated with Salesforce-based merchant cash advance software, such as accounting software, marketing automation tools, and analytics platforms.
By leveraging the scalability and flexibility of merchant cash advance software, lenders can be better positioned to respond to market changes and take advantage of growth opportunities. This can ultimately lead to increased profitability, improved customer satisfaction, and a stronger competitive advantage in the merchant cash advance industry.
---
Conclusion
In summary, as the merchant cash advance industry continues to evolve, leveraging technology solutions will become even more critical for lenders seeking to remain competitive and deliver outstanding customer experience. That's why merchant cash advance software has become a game-changer for the industry, offering significant benefits to lenders and their clients.
By automating the lending process, accurately assessing risk, improving funding management, providing enhanced reporting and analytics, and offering scalability and flexibility, merchant cash advance software can help lenders stay ahead of the curve and achieve business success. Furthermore, by using a Salesforce-based merchant cash advance software solution, lenders can improve efficiency, drive growth, and increase profitability.