We are already acquainted with Asia as a rising star in the global information technology industry. Along with Eastern Europe, Asia is a thriving and attractive software outsourcing location. Whether an international client needs onshore, nearshore, or offshore software development, they may acquire the most complete and thorough service by contacting a software solution provider in Asia.
Simply put, when a corporation uses outsourcing as a technological approach, a job, process, function, or component is given to a third-party provider. There are several ways to find a vendor, depending on the kind of operation. 
Accelerance has emphasized the Asia area, detailing the possible opportunities that exist in this region. Aside from India and China, which are two technological and software development heavyweights, Vietnam and Southeast Asian nations are also excellent outsourcing grounds.
Recently, international companies have been more interested in doing business in this country as a result of its recent progress. Therefore, what possibilities and problems do we confront in terms of software outsourcing in Vietnam? Let us investigate the following article.
---
Where Can Foreign Businesses Go for The Best Software Outsourcing Provider in Vietnam?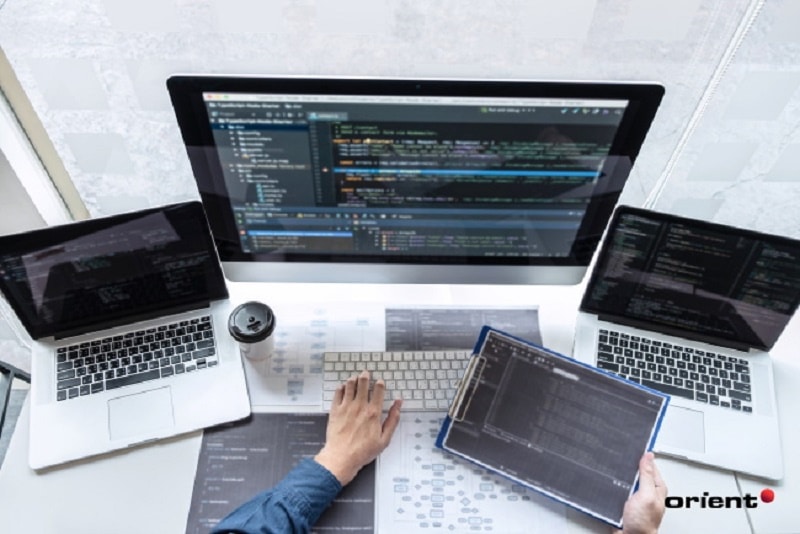 The first is Ho Chi Minh City. Located in Vietnam's southern area, Ho Chi Minh City is the country's biggest and most populous city. In addition, this land is also famous because it is ranked as one of the best places for software developers to work and live. In the next ten years, this city is expected to become Vietnam's 'Silicon Valley'.
Next is Da Nang City, the area with coordinates located in the most beautiful and livable strait in Vietnam. In addition to the number of foreign tourists visiting each year, Da Nang City also welcomes many international businesses that wish to conduct software outsourcing projects. In Vietnam, this central-regional city is also a major source of brilliant software developers.
Besides, a rising number of IT experts who have received their training outside of Vietnam are returning to Hanoi, Ho Chi Minh City, or Da Nang to use their skills in IT development. And that's why Ha Noi Capital is also an ideal destination for software outsourcing projects. While Hanoi is not only the capital of Vietnam, it is also the country's cultural and educational hub, yet home to the country's most technological companies.
---
Is There Any Potential for Software Outsourcing in Vietnam?
If in 2005, according to an A.T. Kearney assessment, Vietnam was rated "average" among the most desirable software outsourcing nations, only with a score of 26/50; between then and now, this country has advanced to the fifth position out of the top 50 most desirable software outsourcing nations in 2011.
In 2012, the IT development index climbed by five grades to 81/16, representing significant progress. Vietnam is presently ranked fourth in South East Asia and 12th in the Asia Pacific, according to the World Bank.
Talented young workforce is rising
To begin, let us discuss Vietnam's benefits in terms of youthful working age, energetic youth, and job passion. Those between the ages of 15 and 24 already account for 24% of the population. The nation will enter a new era of social and economic development as a result of the influx of young people.
Vietnam has struggled for a long period of time to rebuild society after several historical upheavals.  Significantly, there is a lot of emphasis in Vietnam on the advancement of STEM subjects (science, technology, engineering, and mathematics).
Education focuses on learning the latest IT trends
The second aspect to consider is education. The Vietnamese government has made efforts in education in order to shift the country's emphasis toward software engineering. Educational programs at all levels are steadily encouraging the teaching of common programming languages to pupils, such as C++ and.NET. Hence, this will undoubtedly provide the groundwork for a future generation of youthful, eager talent.
The most competitive software outsourcing service price in the region
Because software outsourcing company in Vietnam may provide their services at much cheaper prices than in other countries, businesses pick this choice because it is more affordable.
The service pricing element may become competitive in this manner, thanks in part to the two previously stated factors: youthful human resources and education to catch IT trends. It all comes down to calculation and acceptable public investment in the country's promising preschools.
---
Challenges and Opportunities for Vietnam Software Outsourcing Coexist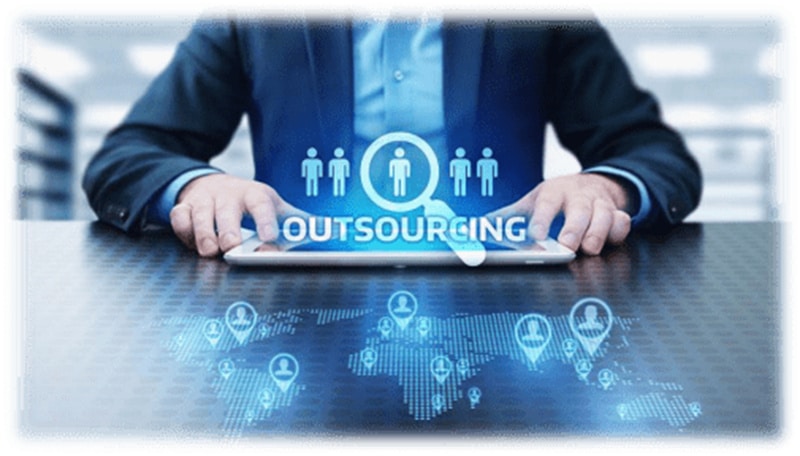 Despite the fact that Vietnam has a great deal of potential in the area of information technology – software development, it is evident that there are obstacles to overcome. Something along the lines of "quantity above quality."
Projects requiring high infrastructural conditions may hinder 
In particular, will the number of organizations offering competent software outsourcing services continue to be as vast as it is now in terms of their capacity to manage a project that necessitates a macro vision, high-quality infrastructure, and international standards? Or will it continue to fall, with only the largest IT businesses able to afford it?
Engineers with English level 5 skills are not mature enough
Apart from infrastructural and professional knowledge issues… English competency in five areas (Listening – Speaking – Reading – Writing – Presentation) may also be a major impediment at times. There will be several issues during the exchange and meeting between the client and the developers if the capacity to communicate and interpret in English is inadequate.
Thus, in a nation like Vietnam where English is a second language, this is both a cause for alarm and a source of optimism. However, because the majority of engineers at large national IT organizations have already passed the English entrance exam, this is probably not a significant barrier in offshore software outsourcing.
---
Bottom Lines
Centrally controlled cities are lively and bustling, such as Hanoi, Ho Chi Minh City, and Da Nang are among the most competitive outsourcing locations in Vietnam. The three most contemporary cities in the country not only attract the most talented people, but they are also the cultural and economic centers of the nation. You may be certain that the challenges that we face every day are swiftly being overcome by our big IT team in Vietnam.
As a leading IT company in Vietnam and the globe, Saigon Technology – with headquarters in Ho Chi Minh City and main branch in Danang City, has more than a decade of expertise in the field. For major enterprises, Saigon Technology is the best option for software outsourcing projects from the United States and Ukraine.
Australia and Canada; Netherlands; Germany; Singapore; and many more countries. We're certain that we're the best fit for you since we have over 400 years of combined engineering expertise and one of the top 1% of Vietnamese talent.
Always happy to assist you. Contact us right today for a free quote!