How to choose the right software?
Every year software developers release more and more modern and sophisticated programs that get not only a new interface but also a number of useful and interesting features. Inspired by the new features, users rush to buy the new version and install it on their PC without a second thought, not even reviewing the system requirements. The result is perplexity about why the software refuses to work without a hitch.
If your goal is to have a fast operating system and programs, you need to be realistic. You can't expect to run all the games and programs released in 2022 when you buy a computer in 2015, because the system requirements are steadily increasing, and the technology used will be significantly different from the one supported by your PC.
So how do you choose software so that its use will not affect the performance of your computer?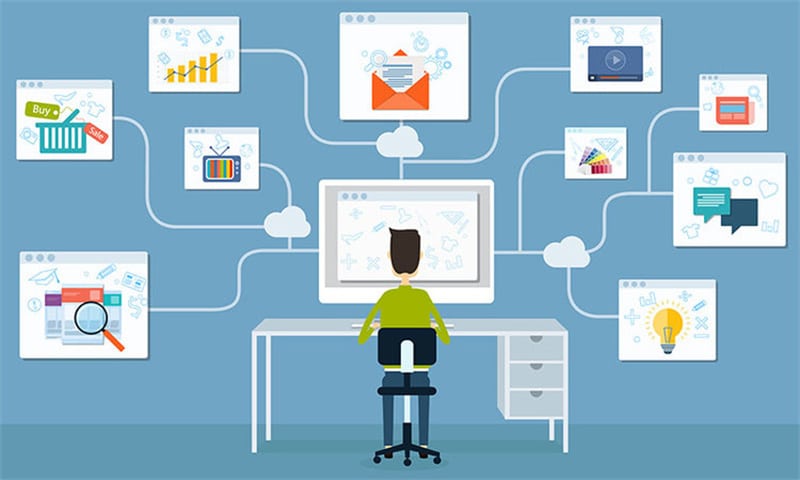 Step 1: Technical specifications
The first step is to check what resources you have at your disposal. If you do not have a document of your computer's hardware specifications, you can do this either by using specialized software or by using the built-in features of Windows.
Step 2: System requirements
Once you have determined the technical specifications of your computer, it is time to review the installed software. To do this, open it: Start – Settings – Apps and Features.
In the opened list, you can see all the programs that are installed on your PC. Look for any utilities that you are not satisfied with, and go to the developers' official website to find the minimum and recommended system requirements for your computer. Not suitable? Then feel free to uninstall the program and proceed with the clean-up.
It is not unusual that your computer will meet the recommended minimum system requirements but still struggle to run the program, suggesting that your operating system might be experiencing problems. In such cases, we recommend you to check how to effectively accelerate Windows, where you will learn how to clean the operating system of junk and increase its performance.
Step 3: Alternative software
These days it is very difficult to come across unmatched software. Typically this includes highly specialized software for accounting, blueprints, and other projects. The rest of the programs can easily be replaced with their counterparts.
Today there are over a hundred thousand different programs, but the most popular and well-promoted ones are always in sight. The average computer user is unlikely to know how to replace such "indispensable" software as Adobe Reader, Skype, Microsoft Office, and others.
For example, Adobe Photoshop CS5 is a very powerful graphic editor that requires a lot of performance from a computer, but most users don't make use of half of its functions. In such cases, you can take advantage of its free and easy-to-use analog, GIMP, which is gaining popularity among both domestic and foreign users.
Of course, you can try to find alternative software on the Internet, playing with search queries. Or you can use special services, where you only have to enter the name of your program to get the service to display an impressive list of alternatives.
You only need to check the system requirements and software functionality to see whether or not it is suitable for your tasks and purposes.
Software plays a very important role not only in the organization of studies, and in today's context of distance learning, but also for the average user because the software that is used determines how it will work and whether it will be effective. The fact is that many users download broken software, which can malfunction.
This is especially true for students, as their budget is limited and many want to save money and use at least the essay writing service for good grades. Also, given their unoriginal nature, they may not be as effective as they should be, and even more, they can damage all the operating processes of the device.
Such programs may also have viruses and similar flaws. It is best to choose original and proven software that works effectively. Also, if we are talking about educational software, it is important to buy programs because you may be fined during special inspections. It is best to buy official programs that will work without any defects.
---
Software today

As we said earlier, software plays a very important role, as it determines how comfortable you will be using such programs and whether you can perform the tasks you have set there. It is also best to choose original software that is easy to use and of high quality. It is also important to remember that your performance depends directly on how powerful a particular software is.
Today, many companies offer a variety of downloadable programs, most often they are non-original programs. It is best not to skimp, and choose programs that work at a high level and are powerful.
Choosing high-quality software
When talking about how to choose high quality and reliable software, it is important to consider a few things:
Pay attention to how reliable and efficient a particular software is. It is best if the software is of high quality, that is original, and functions at a high level;
Also keep in mind that the quality of the software you buy will determine how it will work and how effective it will be.
For those who have already made up their mind exactly what operating system they want and have decided what they want to buy, they need to find an official distributor. This is not difficult to do, as companies have offices in almost every country in the world. You can simply contact the distributor and purchase it with ease.
Once you purchase the operating system, you will get a licensed software CD and a registration code that makes your software unique. Once it is installed, you will be able to receive automatic updates, all you have to do is make the right settings.
Choosing an operating system is not an easy task, so before you buy, assess the pros and cons of each software product.