Tired of spending hours trying to split a video or song? Want to share your favorite song with other people without giving them access to your computer? Just want an easier way to use your mp3 player?
To trim and cut any audio file of Mp3, we have different free mp3 cutters that can assist you in trimming. These include;

Audio cutter is a free online app to cut or trim the uploaded audio file. This tool supports over 300 file formats that can be cut, and we expect more other files to be added soon.
It has easy steps on how to trim the audio first step, choose the music file you want to edit by dragging and drop from your desktop, or you can upload it from the cloud or drive.
Secondly, adjust the intervals from the first to the end of the track using arrow keys from the keyboard and lastly, shift pitch, change volume or speed, and save the music into the preferred output format. It has features such as easy audio trimming, cutting songs online, and fade in and fade out; all formats are supported, extracting sound from a video. And create iPhone ringtones.
---
It is a free mp3 audio cutter that trims audio files, and it's simple to use with no special editing skills. This tool can cut the music audio without losing its high quality. It supports more formats than mp3, such as WMA, WAV, OGG, and other popular formats.
Its features include a user-friendly tool, a fast Mp3 ringtones cutter, totally secured, entirely online, compatible with audio formats, and more settings. For easier use of this tool, permanently mark your audio file's beginning and ending points.
Here is a brief explanation of the steps in trimming the audio file, including adding audio from the selected file, cutting the uploaded song, and downloading the music when the file is processed.
---

The audio trimmer is an online audio removal tool that trims mp3 tracks and other audio files online. It supports various audio formats such as mp3, WMA, m4a, aac, amr, 3gpp, m4r,wav, Ogg, opus, FLAC, ape, and AIFF. Before you start, these are some tool features, including an mp3 cutter online, supported audio format, mobile friendly, and easy to use.
Here are some steps on how to cut mp3 files online, which include:
Select the mp3 file from the device and upload it.
Choose the part you want to trim by dragging the handles
Choose your desired format and press crop
Download your cut audio file.
---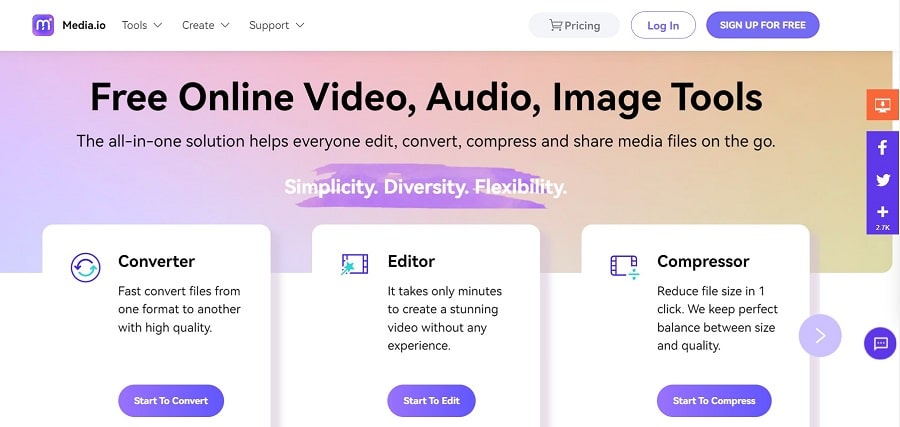 It is one of the best accessible audio trimmers, which enables you to trim or cut mp3 files in a couple of seconds and use the trim mp3 as a music song. It also cuts youTube Mp3 by simply providing your video URL and cone=verts it into mp3.
It supports formats such as MP3, OGG, AAC, MTS, VOB, MP3, MTS, MP4, M4A, and many more. After choosing your file and uploading it, the tool allows you to trim by dragging the sliders. It has features you can add, such as audio fade-in and fade-out effects. After all this, you can download and save your trimmed audio file.
---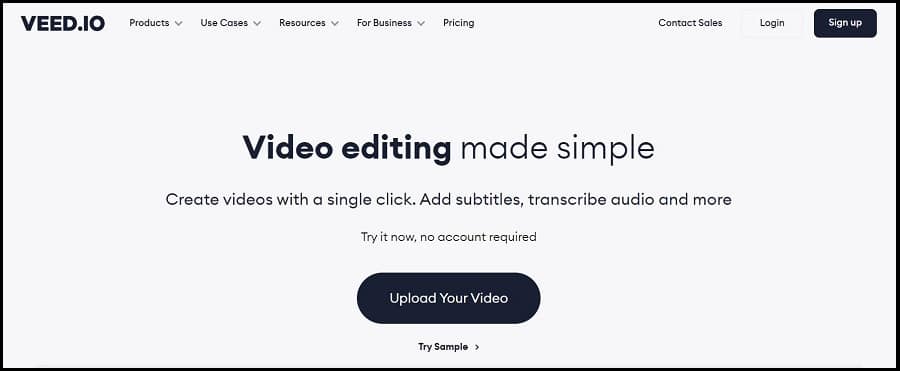 It is a browser software that is a powerful free audio editor that cuts, splits, and trims your audio files. This tool works online, and you don't need to download software. It has features that allow editing, subtitling, text effect encoding, and other advanced features.
It creates high-quality and stunning videos. Steps involved in cutting the mp3 file include step 1, uploading your selected audio file by drag and drop, step2, moving the sliders and selecting the split tool to cut and delete unwanted clips; and step 3, exporting your audio and downloading your new mp3 file.
---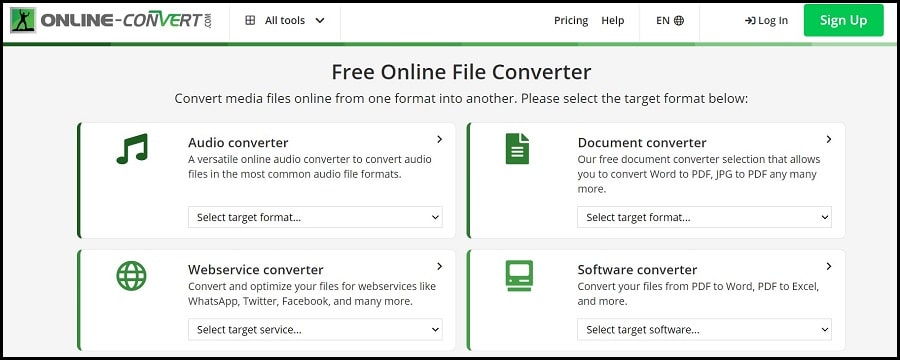 The online converter is an online audio cutter that is freely available. It cuts or trims mp3 audio files and assists the user in splitting the large audio file into small files. Trimming the mp3 file is done by selecting the start and end position of the audio file.
More so, you can remove the silent part by indicating no sound or noise and delete the clips. Here are some procedures for using an online cutter
Choose the mp3 file
Enter the start second and end second
Choose the audio quality available in the dropdown list.
Click the cut button, and you can save the new results once uploaded.
---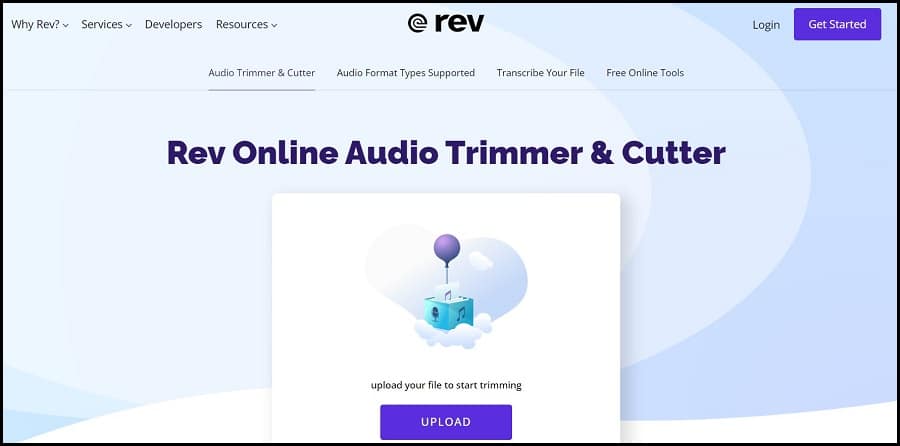 Rev is a completely 100% free online audio cutter and trimmer. This tool is user-friendly since you have to click the upload button, and you will be able to select the audio file parts you want to cut and trim. Rev protects your privacy and secures your information since it does not collect your uploaded audio files to its servers.
It supports several audio files and video files. Some examples of the tools they accept; are MP3, M4A, OGG, ALAC, FLAC, WAV, and AAC. Rev tools accept the formats above but create only an mp3 file.
---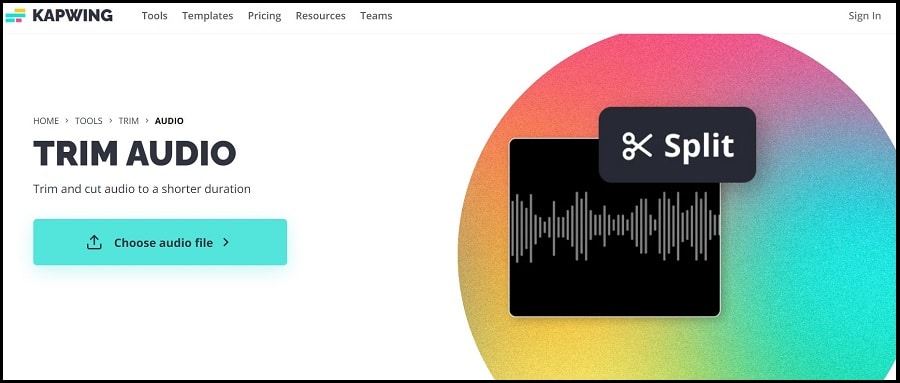 KAPWING is one of the excellent online audio trimmers which can trim and cut audio files (to a shorter length(mp3). This tool can trim and cut audio files to make songs, ringtones, sound effects, and many more.
You can use this tool on any android, tablet, iPhone, or a pc in the web browser instead of downloading the software. It has a beautiful interface, and ways of trimming audio online are as follows.
Upload the selected audio
Select the start and end duration
Download your new mp3 file.
---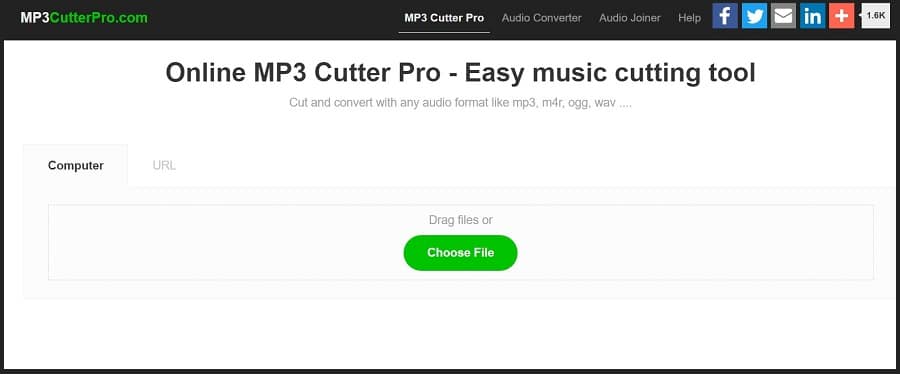 It's a free online music cutter tool that can freely cut and convert your audio file. It can cut audio formats such as mp3, Ogg, Wav, m4r, and many more. It is a web-based tool that doesn't require anyone to download and install its software. It has several features, such as fade-in and reliable fade-out security, changing the audio format, and support for multiple audio formats.
To use this tool, first, visit its website and upload any mp3 file or other audio files; second, adjust the audio start time and end time; thirdly, select fade in or out or convert audio format and cut into your mp3 file.
---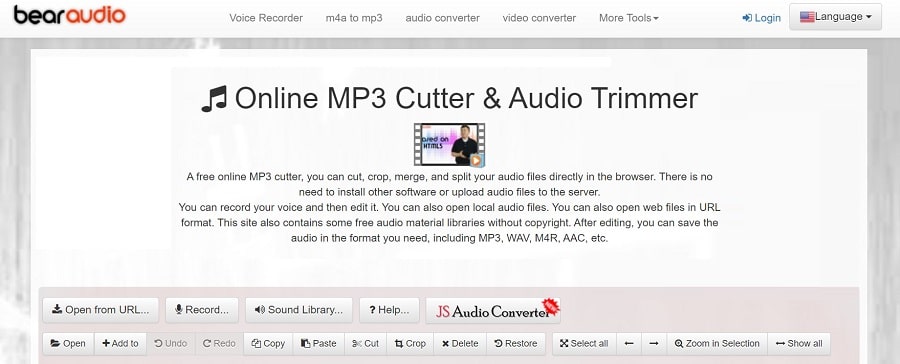 It's a powerful free web-based online mp3 cutter that you can directly cut, crop, merge and split your audio files. This tool is easy since you don't need software to download and install. It uses HTML5 audio technology that makes all files not uploaded to their servers.
It supports multiple file formats that can open MP3, OGG, and WAV; saved formats can be MP3, M4r, WAV, OGG WMA, and AAC. How to use the tool is to drag and drop the files, and the tool will combines audio, ringtone, and songs and finally export it in the desired format.
---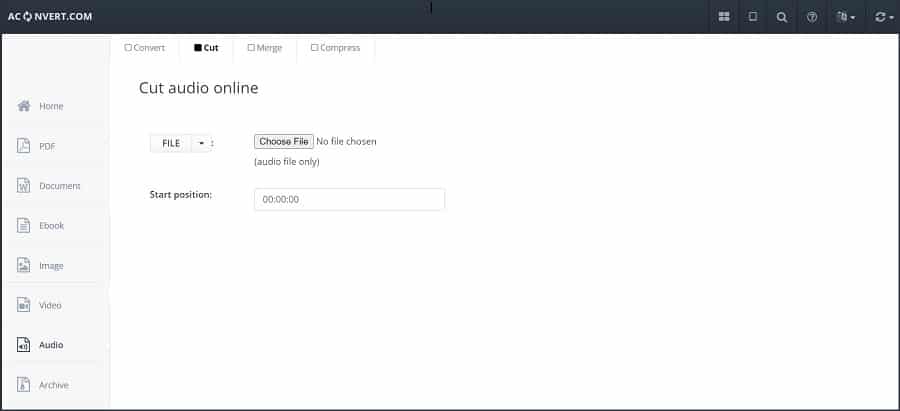 It is an audio file format that cuts audio files such as MP3, OGG, M4A, AAC, etc. This tool has a layout of auto coding format that can be compressed or uncompressed to reduce the audio file size. It has a start position and duration, which you can cut the audio file. Here are three steps to follow, which include:
Choose the file button to upload the file or a dropdown button for inputting your URL for the file.
Put the audio start position and duration.
To process the file, click the submit button. Check the output files in the output results section. Download and save the file on google drive or Dropbox.
---
Conclusion
The above tools mentioned are the best free online mp3 cutter which can save you time and supports several audio file formats depending on your selection. Cutting and trimming audio is essential to users' workflow since it shortens large audio files to short ones quickly.