You don't like using uTorrent or it's unavailable? Get one of its alternatives and continue downloading torrents stress-free.
uTorrent is a computer program or software client that enables users to download files, Torrents, via BitTorrent. The program is legal but using it to download content without the owner's permission is illegal. uTorrent is one of the best Torrent clients on the market, but it isn't the only one.
Here are other reliable alternative Torrent clients that you can use and have a similar or even a better experience. Be careful when downloading torrents because some contain viruses and other malware that could harm your device.
---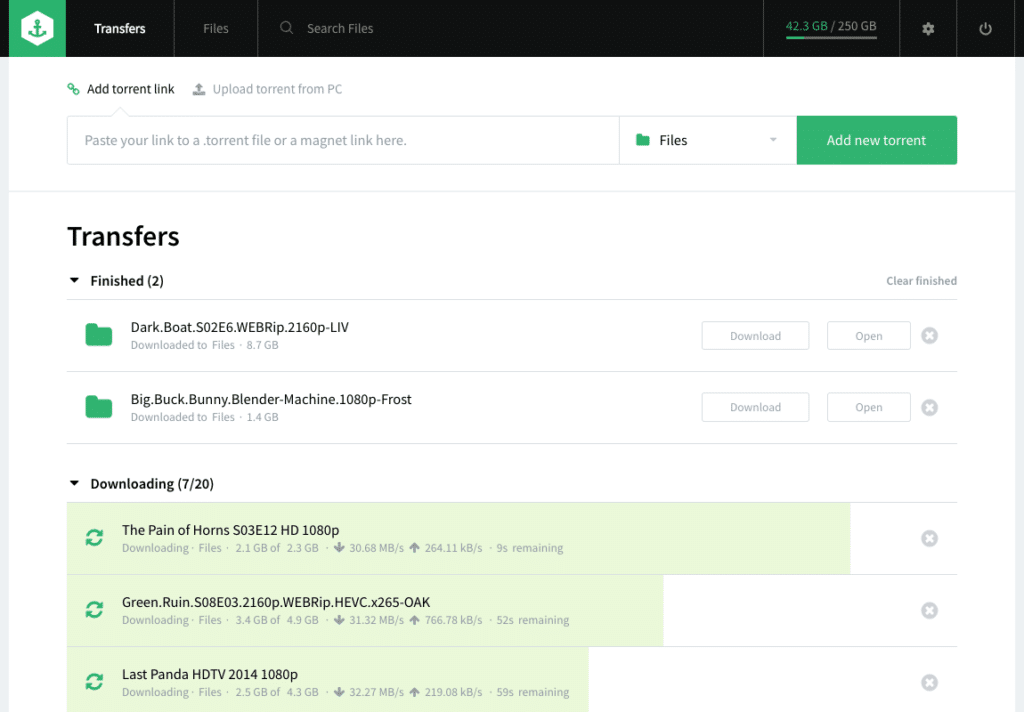 Price: Free with 1GB cloud storage, but you can upgrade at a fee for more space
This is a relatively new tool, but it has taken the market by storm. You don't need a VPN to be connected, and it doesn't expose your IP address when downloading torrents.
The good thing about this torrent client is that it's compatible with all web browsers, and no downloads are required. Bitport.io also offers iOS, Android devices, and other special devices such as Roku.
Therefore, you can use it to download torrents on the go from your mobile phone. You don't have to use the storage space of your device when using Bitport.io because you can download files straight to your Google Drive.
---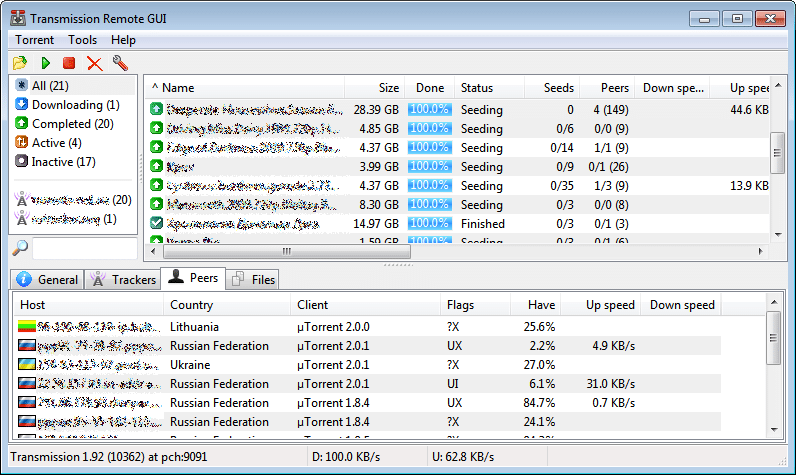 Are you looking for a humble open-source torrent consumer that is simple to use and effective? Then you should try Transmission. This tool initially worked on Mac OS, but you can now use it on Windows.
Some of the great features that make the torrent client a good alternative for uTorrent include a web interface, speed panels, peer discussion platform, encryption, and speed panels.
Transmission is free from malware, and you don't have to worry about the safety of your device when using it. The platform is easy to use, thus suitable for beginners looking for something simple with sparkling features.
---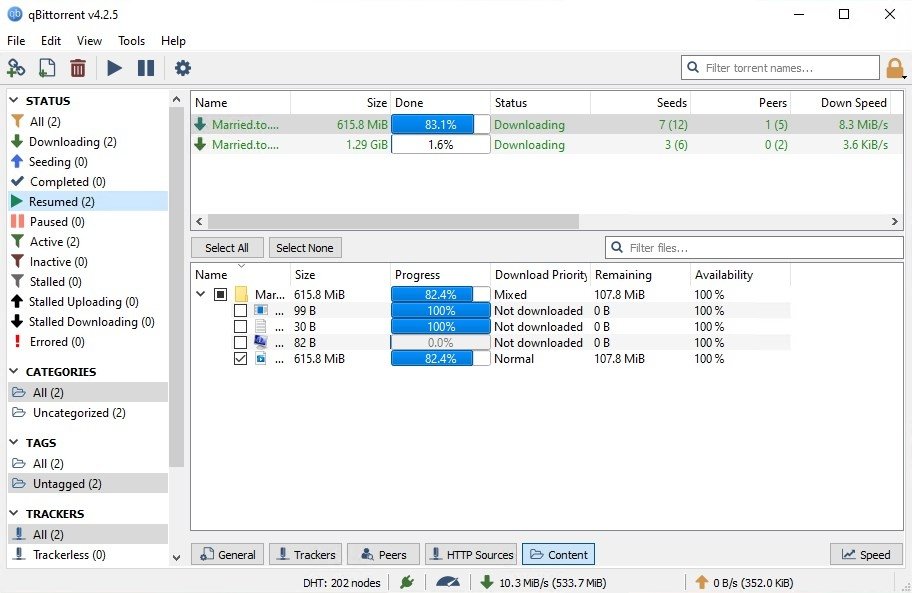 Imagine downloading torrents without interruptions from annoying ads. That's the comfort you enjoy when using the qBittorrent platform. It's an open-source, lightweight tool that you can download all types of torrents fast and stress-free.
qBittorrent is a simple-to-use torrent client with a very brief and friendly interface. It doesn't matter whether you're an experienced user or beginner; you will enjoy using qBittorrent. For instance, you can control bandwidth, search torrents, and add filters effortlessly.
---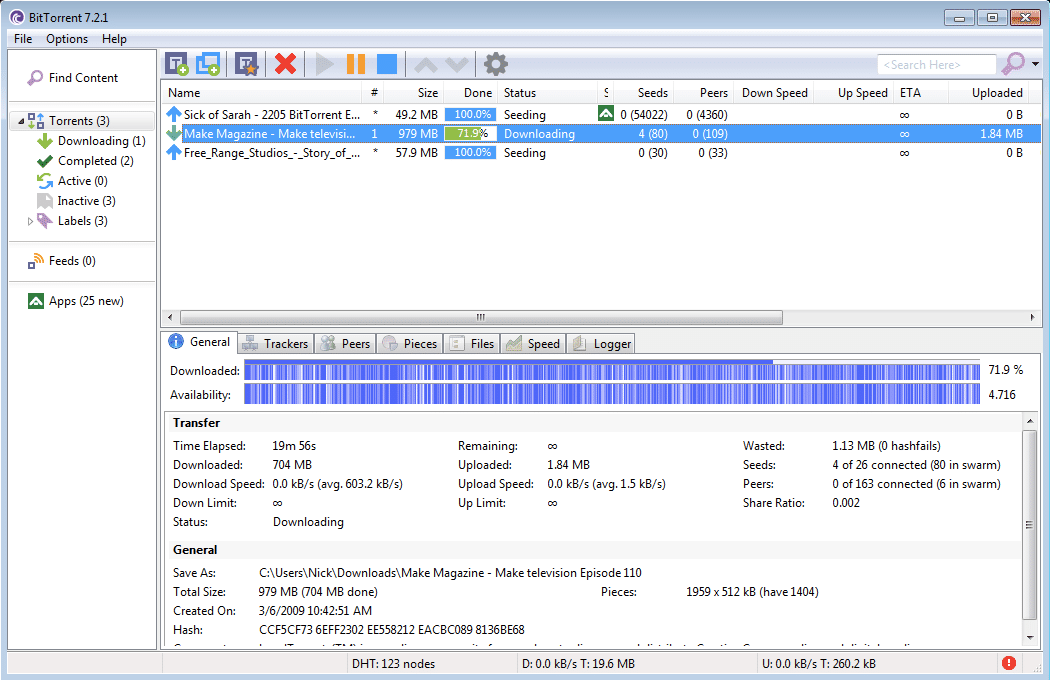 Price: Free, pro version $19.95
You would enjoy using BitTorrent if you had a good experience with uTorrent because the two are similar in several aspects.  Don't let the name of this tool mislead you because it's one of the best torrent clients in the market. You need a simple keyword to search torrents when using BitTorrent.
Additionally, the platform offers special features that enable you to create your particular torrent file. You can use the free version of this tool for simple downloads or upgrade to the paid version to access more features.
BitTorrent is compatible with various platforms such as Windows, Linux, macOS, and Android, among others.
---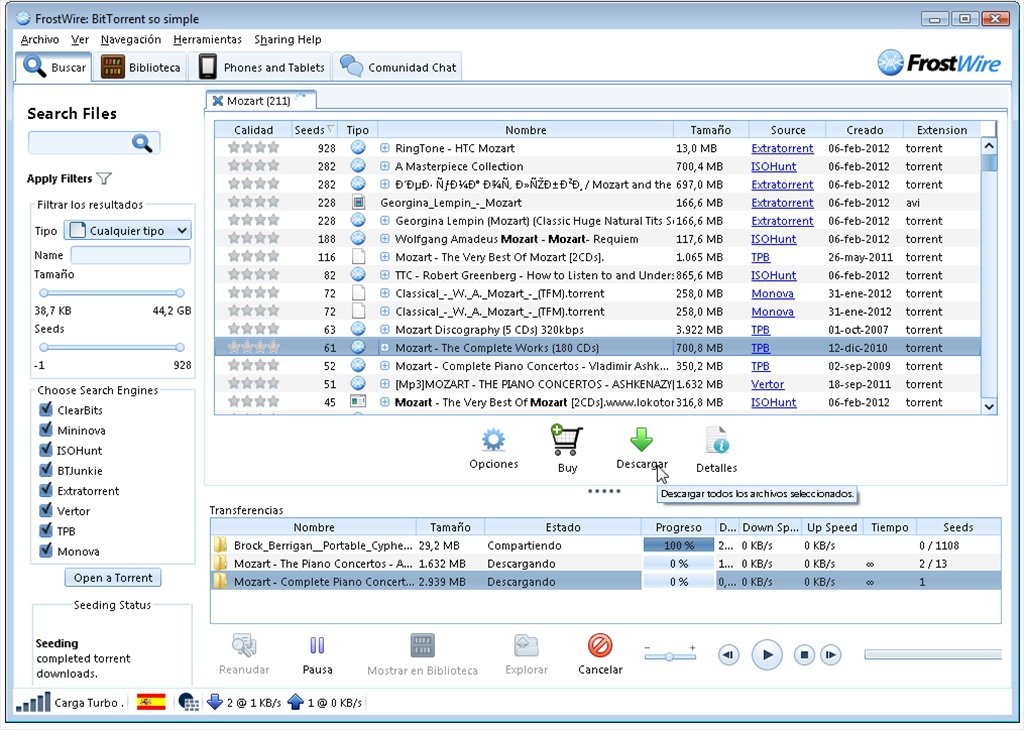 Searching for torrents on Google and other engines can be hectic, and you can waste a lot of your precious time.
However, you can avoid such stress by using FrostWire to search and download torrents under one roof.  You can easily search for a torrent on the FrostWire platform and download it effortlessly. This tool is good for downloading music as audio transfers come with the iTunes plugin.
Additionally, FrostWire supports real player viewing up when downloading. The only setback is that this platform is challenging to use, thus not suitable for beginners.
---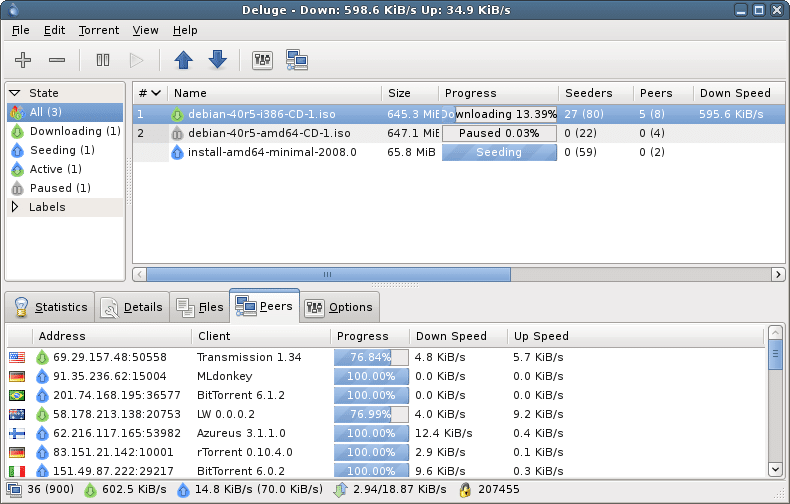 This torrent client may not be as rich as qBittorrent in terms of features, but it's an amazing alternative for uTorrent. You will enjoy using Deluge if you're familiar with how BitTorrent works. The good thing about this platform is that it's free from adware, malware, and irritating ads.
Additionally, you can improve the functionality of this tool by acquiring additional plugins from the Deluge official website. Just customize the tool to match your needs and download your torrents stress-free.
Other unique features of the Deluge torrent client include Bandwidth regulator, peer exchange, speed perimeter, encryption, and password security. The platform supports Linux, Mac, and Windows devices.
---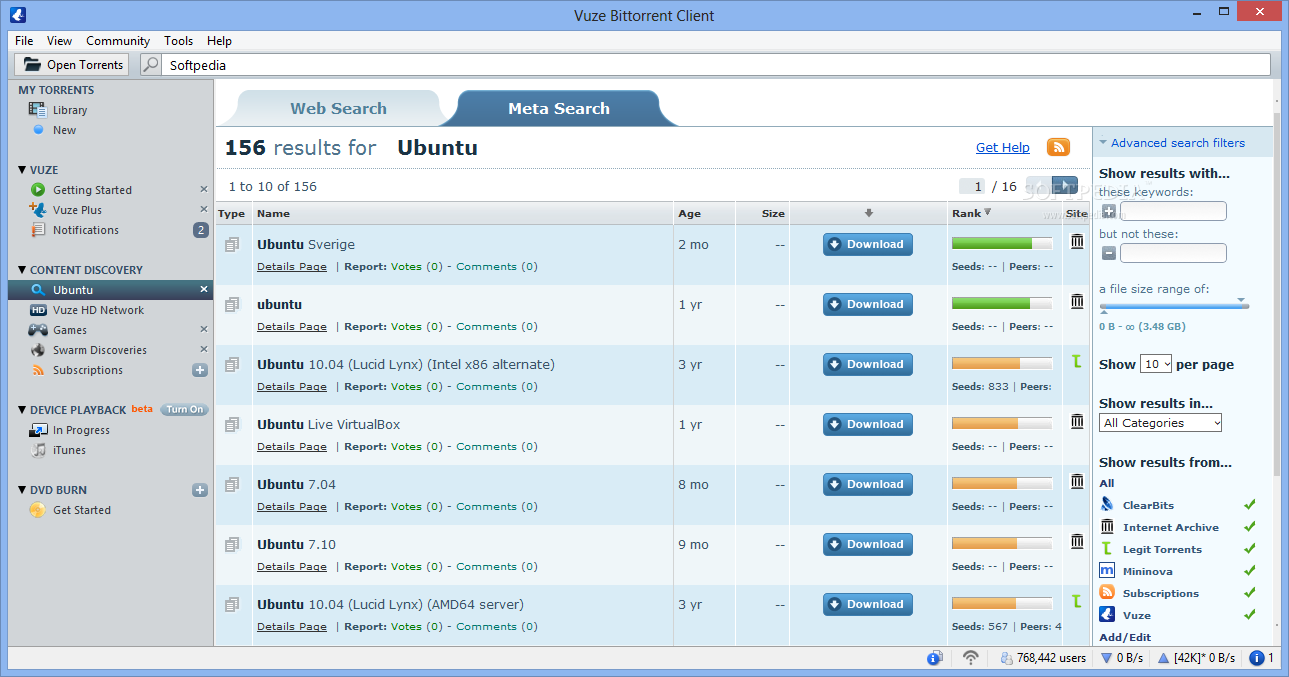 Price: Free, Pro-version at $29.90/year
Some torrent clients are quite sophisticated, especially for beginners. However, that shouldn't be the case if you use the Vuze torrent client as an alternative for uTorrent.  Unlike other torrent clients, this tool offers the easiest user interface.
Therefore, you don't have to be an IT tech to download torrents using Vuze. If you are a beginner, I recommend that you try Vuze and download content stress-free.
Other features that users of this platform enjoy include bandwidth management tools, RSS updates, supports magnet links, and HD video player, among others.
Platforms compatible with Vuze include Windows, Android, Linux, Mac OSX, Yosemite, and Mavericks, among others.
---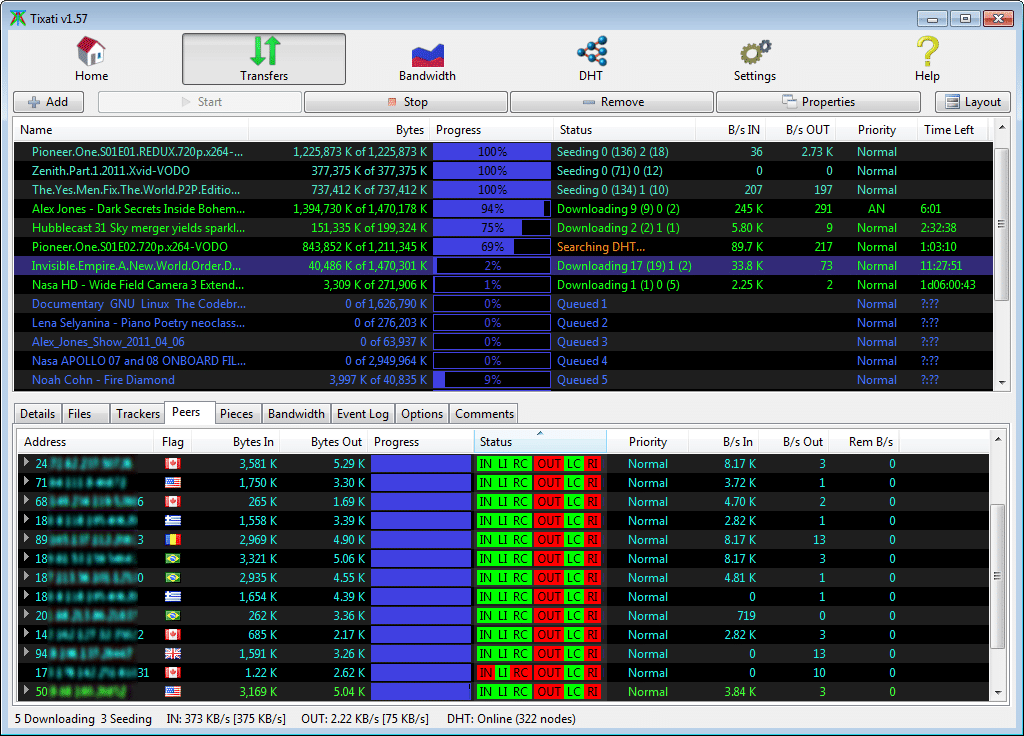 The list of the best uTorrent alternatives can't be complete without mentioning Tixati. The tool is a closed source torrent client suitable for both professionals and beginners.  Tixati offers a diverse and flawless interface and is free from ads, viruses, and malware.
Other features that users of Tixati enjoy include Torrent hunt, filters, UPnP, DHT, and Bandwidth regulator, among others. You get all the information about your data on the screen in graphs that are easy to interpret.
Tixati is easy to use, and it's compatible with Windows, macOS, Linux, Mavericks, and Mountain Lion, among others.
---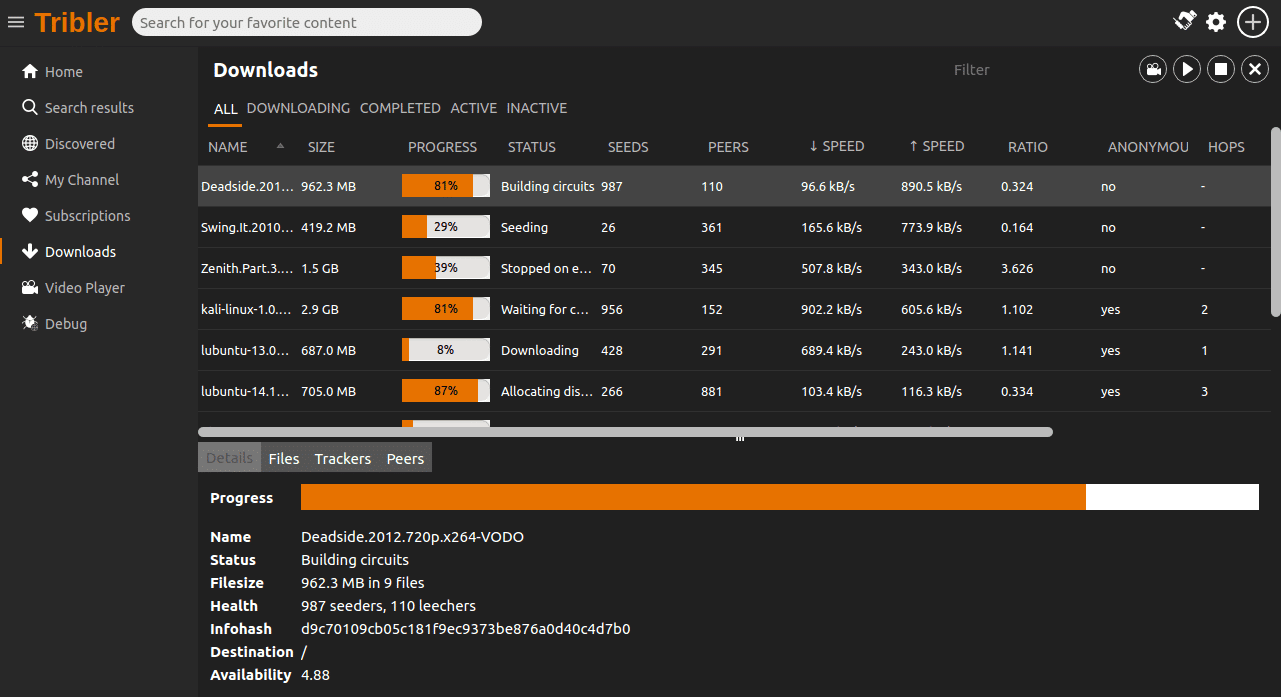 If you're looking for a uTorrent alternative that comes with an in-built torrent search engine, you should go for Tribler. An open-source tool is completely free from ads.
The in-built search engine enables users to look for torrents and download them under one roof. You also enjoy advanced security features such as hidden seeding, onion routing, and encryption, among others.
With Tribler, you can download all types of torrents easily without exposing your device to viruses and malware. Unfortunately, the presence of many security features slows the downloading speed, and you have to wait longer for your file to be ready.
---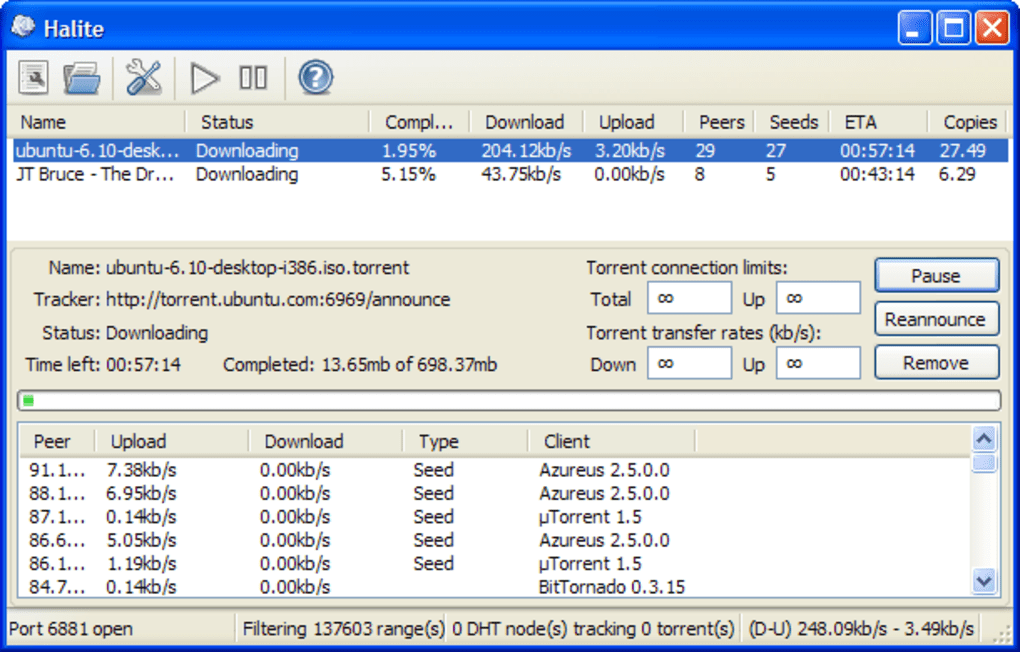 For Windows users, Halite is one of the best alternatives for uTorrent that you can use to download all types of torrents hassle-free.
However, it lacks some security features that are present in uTorrent. This tool is lightweight, user-friendly, and thus suitable for beginners and professionals.
Additionally, Halite is free from ads, and users download their files without unnecessary interferences that come with ads.
Halite is compatible with several platforms, and you don't have to worry if you use macOS or Windows devices.
---
Conclusion
No doubt that uTorrent is an amazing torrent client, but not everybody would like to use it. Maybe you, too, want something different.
Similarly, the tool could be unavailable when you want to use it. If you don't like using uTorrent, you can pick an alternative from those highlighted above and download your torrents stress-free.
However, it would help if you were careful when using torrent clients because some come with malware and viruses that can harm your device or compromise your online safety and privacy.