We often have to delete files from computers, especially to create more space. And even after deleting them, we still realize the space needs to be more, and because stuff is in the recycle bin, they could be eating up space for us. This is one reason people still follow stuff in the recycle bin and delete them from there by simply emptying it!
But it gets messier when you realize some of the temporary files you sent to the recycle bin have also been emptied. This is the point you begin to look for solutions to perform a recycle bin recovery.
If you are in this situation now, calm down and let us get you out safely. You might be wondering whether recycle bin recovery is even possible in the first place.
---
Is Recycle Bin Recovery Possible?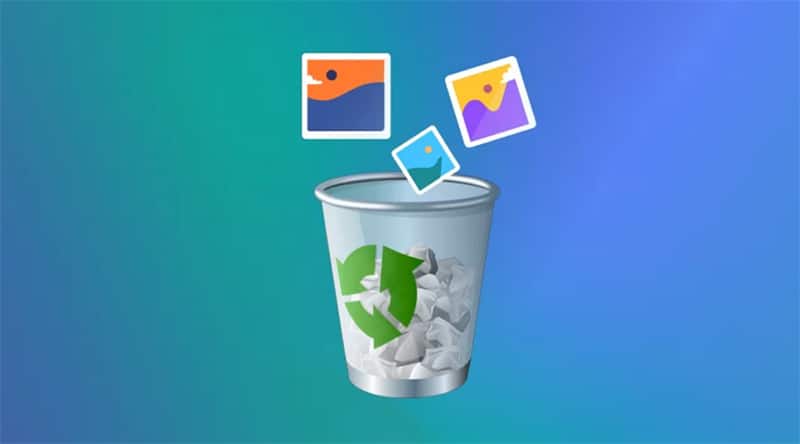 The straight answer to this inquiry is simply, Yes! This is because when Windows OS deletes your stuff, it doesn't physically remove them from the drive. Well, as much as you can't see or access the files, you can still recover them even after emptying the recycle bin.
The trick is you need to recover your stuff from the recycle bin before new files overwrite them. You can successfully recover deleted files from recycle bin after empty by stopping the usage of your computer immediately after you lose files and until you have recovered your stuff.
This article will discuss some of the best and most trusted methods to restore deleted files from a computer after emptying the recycle bin. Keep reading to get well-informed and save your data.
---
Get Stuff Back After Emptying Recycle Bin With Disk Drill
As we said already, getting stuff back after you empty the recycle bin is possible, but you must take adequate precautions not to overwrite the files. You can do this by stopping your computer usage until you have successfully restored your files.
However, this should not be such a big deal. This is because Disk Drill by Cleverfiles offers a fantastic solution to all forms of your data recovery, regardless of the situations leading to the losses.
Disk Drill is dependable and comprehensible software for data recovery. It is very collaborative and well-organized and will help you retrieve deleted file not in recycle bin seamlessly and quickly.
It is also good to note that the software works perfectly well on a wide range of devices, including macOS, among other devices. It uses sophisticated scanning algorithms and will recover stuff from a wide range of storage devices.
In addition, the User Interface is straightforward to understand, even for people with little knowledge of computers.
With this software, you also get additional protection tools to recover recently deleted stuff faster. Some of the key features that set this software apart from many others in the market today include:
Interactive user interface
Support for a wide range of file formats
Support for a wide range of storage devices
Quick and deep scans
Free recovery of up to 500 MB
There are, however, pros and cons of choosing Disk Drill data recovery software. Although this is a minor area, it is essential to be well-informed about this wonder tool before you proceed to put it in your user bucket.
Pros
Ability to predict the recovery chances
User-friendly and intuitive interface
It comes with a cross-platform saving ability for scan sessions
Free 500 MB file recovery using the trial version
Support for both virtual and disk-based storage devices
Users get access to free data protection tools
Cons
Poor customer support as this is not phone-based
The trial version is limited to 500 MBs only
The Enterprise version can be costly to small enterprises
Download And Install Disk Drill For Windows
This is the first step to interacting with this software. We recommend you install the software on an external storage device. This is because the recycle bin you intend to recover in your internal hard drive and installing the tools there may overwrite the stuff you intend to recover.
Launch The Software And Analyze The Device
Open the software and choose the drive you intend to recover. You will need to select your computer's hard drive since you will be recovering data from the Recycle Bin. Scan the drive and allow the software to complete the process.
Preview the stuff found
At the end of the search process, Disk Drill will list the available files. Preview this list to check the files you are interested in restoring. Select them and choose a new location to send them. Please do not send them back to the recycle bin to minimize or eliminate the chances of corrupting them or overwriting them with other stuff.
---
How To Recover Stuff From Emptied Recycle Bin With Command Prompt
The command prompt is the other way you will be able to recover your stuff after the recycle bin is empty. This is available on your computer system. Follow the steps below to continue.
Step 1: Open the command prompt on your computer.
Step 2: Once the command is active, type "chkdsk" followed by the drive letter ":/f" and press "Enter."
Step 3: Press "Y" until you can see the command line.
Step 4: Type the letter of your hard drive and hit "Enter."
Step 5: Finally, enter the command "ATTRIB –H –R –S /S /D D:*-*"
---
Restore Files Deleted From Recycle Bin With Previous Versions

This is yet another method you can use to get back your stuff after the recycle bin is empty. This is possible because Windows typically saves the previous versions of your files when a restore point is created. Restore points help you get back the different versions of your work saved at that particular restore point, regardless of whether you emptied the files from the recycle bin or not.
Follow the steps below.
Step 1: Launch File Explorer and go to the folder where you had saved your lost files before you sent them to the recycle bin.
Step 2: Right-click on the stuff you wish to restore and choose the previous version.
Step 3:
Choose the files you need to restore.
Take note of the version.
Tap the Restore button.
---
Recover Files Deleted From Recycle Bin With Backup
Backing up data is one crucial thing everyone who deals with data regularly needs to do. There are several backup systems, starting from the Windows native backup system. One very modern way to backup your files is with the cloud.
OneDrive is a Windows-based cloud backup system built into your Windows system and will automatically back up all your data. Following the steps below to restore lost files if you activated this backup system before emptying the recycle bin.
Step 1: Visit https://onedrive.com/
Step 2: Log in to your account with your Microsoft email
Step 3: Move to the folder containing your backed files
Step 4: Select the stuff to be recovered by hovering the cursor over them and ticking the checkboxes
Step 5: Tap "Download" to send them to your device