The output of computer images primarily depends on data processing by the graphics card. However, if my laptop doesn't have a graphics card, how does it output images? This is entirely dependent on the igFXem.exe module – it manages the kernel display.
When you try to change your PC's screen resolution, the igfxEM.exe acts as the middleman between the graphics card and the PC's display interface. It communicates the action to the graphics card that changes the resolution. Hence, when you note any error you can try to resolve it by checking the igFXem.exe application.
---
What is the igfxEM Module?
Graphics executable module is the Intel core display driver class process. This module is located in
C: \ Windows \ System32 \ igfxEM.exe
Additionally, it runs with igFXhk.exe, for computers that do not have a separate graphics card image output. You need to fix the igfxEM.exe application driver to prevent high CPU usage.
---
How to update the graphics card drivers
The igfxEM.exe process may not work well if your graphics card is an outdated drive. First, check if there is an update for the Intelgraphics card through the device manager.
Step 1:  Click on the Windows button + S, search for device manager.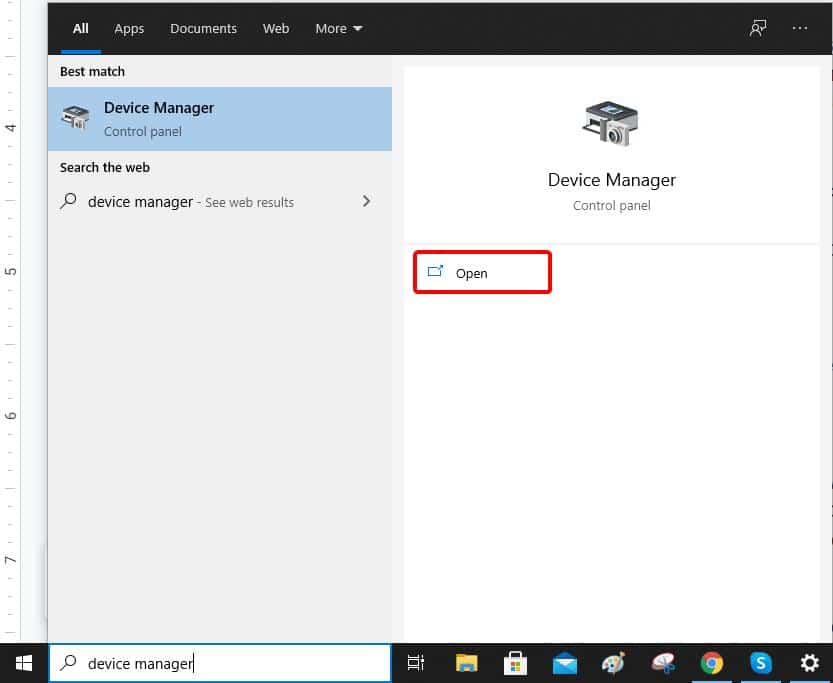 Step 2: On the Device Manager window, search for "display adapters".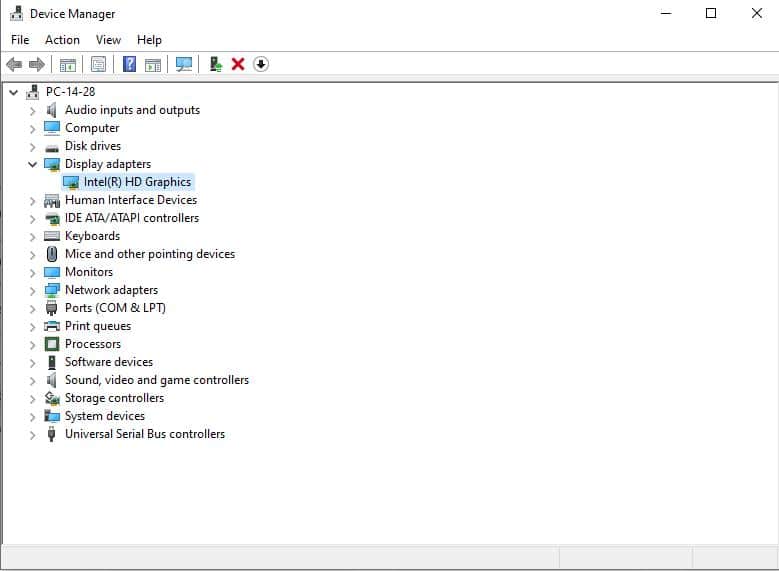 Step 3: On the driver files, right-click and select "Update Driver software". This automatically updates the network.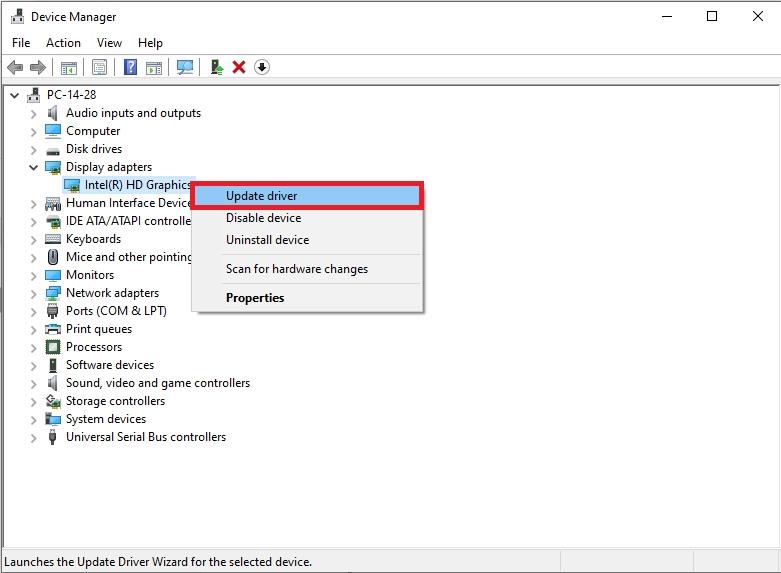 Alternatively, download the specific graphics card driver from its official website and install it.
---
How to restart the IgfxEm process 
In this, you will need to stop the process in the task manager.
Step 1: Press Ctrl + Shift + ESC to go to the Task Manager
Step 2: In the Details tab or Processes tab, find igfxEM.exe.
Step 3: Click on it and select End task. Alternatively, just right-click and click "End Task".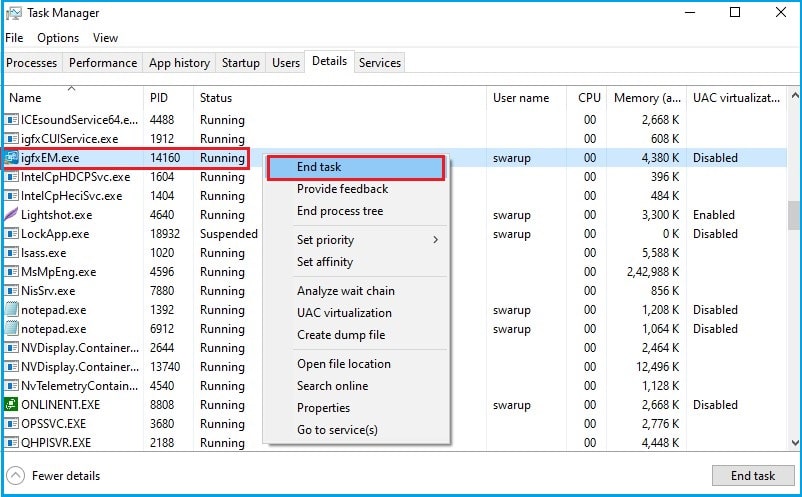 You can then restart your computer. Doing this will help to reduce CPU usage and disable the file.
---
How to disable igfxEM.exe application
This is how you can disable the IgfxEM.exe process.
Step 1: Click the Windows + R button.
Step 2: On the run command prompt, input "msconfig".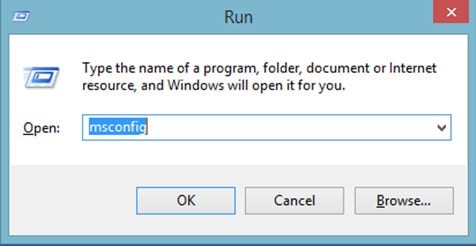 Step 3: On the services tab, uncheck the igfxEM.exe module.

Step 4: Click Apply then OK.
---
Scan for viruses
Trojans are always your computer's enemy. They can hide in the IgfxEM.exe process and take up CPU resources. If Windows Defender does not scan, you are advised to use better scanning software to clean up. If it is a virus or malware, it can increase CPU usage. Reimage is great scanning software that you can use on your PC. However, you need to buy a product key to use it.
Step 1: First, Download Reimage software product from its official website. Install it on your PC.
Step 2: After it installs, it will scan your computer to check all the elements.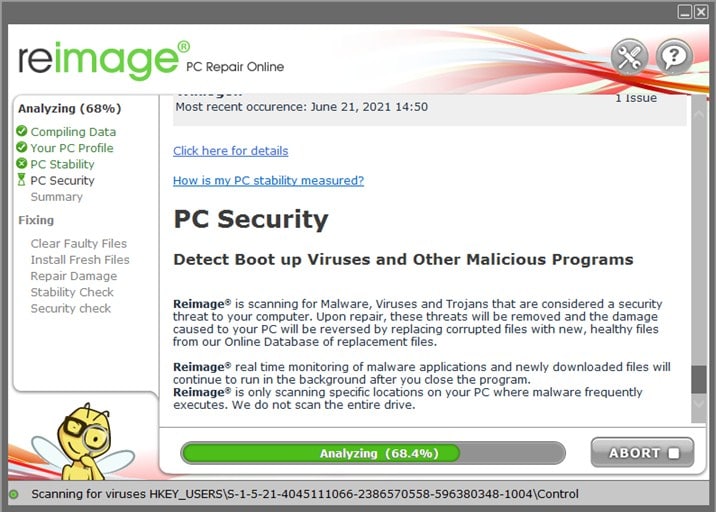 Step 3: It will then show you all the issues on your computer.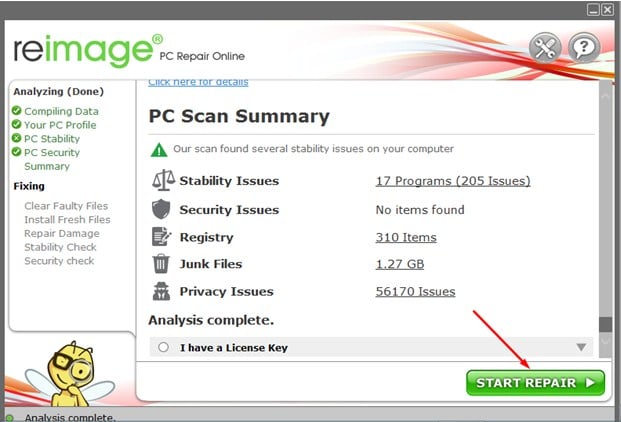 Step 4: Click on the start repair button to resolve the issues.
Step 5: Once the repair is done, restart your computer.
This will help to remove any malicious files on your computer.
---
How do I check my digital signature
Now that a virus can disguise itself as a process, to ascertain its legitimacy, verify its digital signature
Step 1: Open Task manager using Ctrl + Shift + Esc.
Step 2: On the details tab or processes tab, search for igfxEM.exe.
Step 3: Right-click on the file and click "open file location".
Step 4: It will redirect you to the location. Right-click on the igfxEM.exe file, and select "Properties" on the drop-down menu.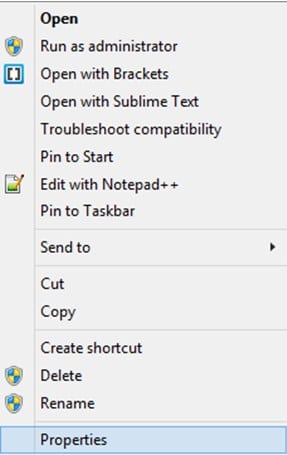 Step 5: Click on the Digital Signatures tab.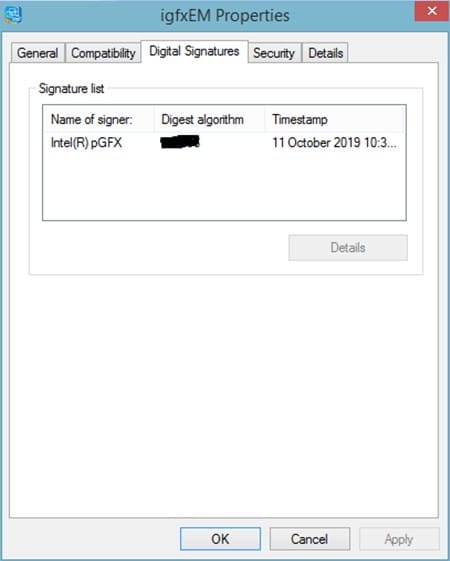 Step 6: Check whether the "name of Signer" is Microsoft Intel. This will guide you on whether the application drive is legit.If it is not, it is advisable to remove it.
---
Can I disable igfxEM.exe?
You can disable the system without problems and the graphics card will not be affected. However, if your computer does not have a separate graphics card; but is integrated with the CPU, it may cause graphics output failure.
These are the best ways that you can use to prevent the IgfxEM.exe process from bringingmemory, CPU issue, or disk usage issue. It also does other important graphic card features. It runs in the background without affecting other processes. Always be wary when there isa hardware issue or software issue.