Snapchat is a very popular mobile application that allows users to share fun moments with friends. In this article, we have provided a detailed coverage of other apps like Snapchat. Check them out….
Snapchat is an American instant messaging mobile application developed by Snap Inc. The app makes it easy for users to share pictures and messages. It is available on both Android and iOS mobile operating systems. A defining feature of the platform is the ability of messages and media shared between users to disappear without a trace after a defined duration of time.
Even though Snapchat is so popular and influential, countless other alternatives have graced the social networking marketplace. Below is a roundup is some of the best apps like Snapchat. Keep reading to discover more about these Snapchat alternatives….
---
1. Wickr Me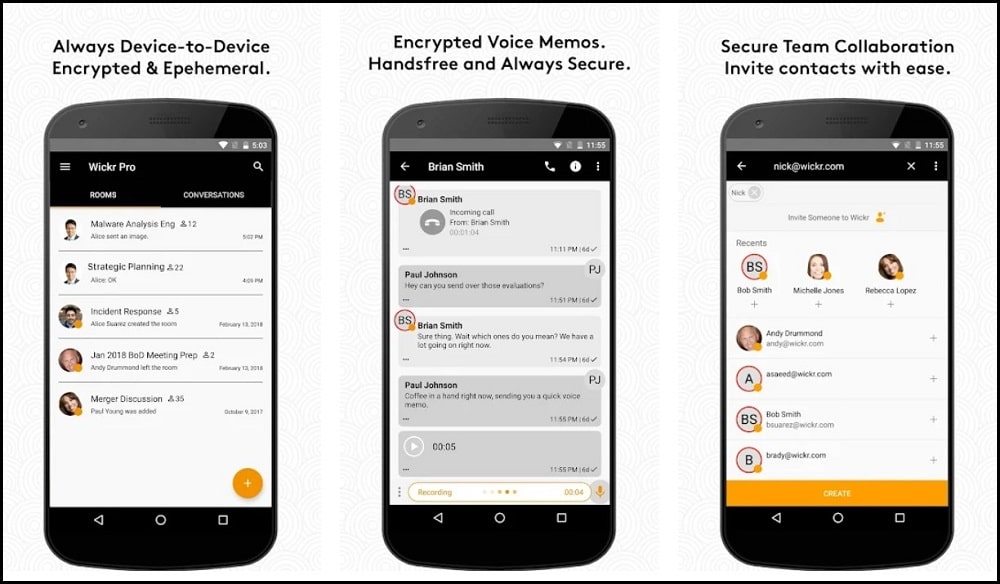 Wickr Me is one of the best apps like Snapchat that anyone can use to send photos and videos to friends and family. This app is free and available for Android, iOS, Blackberry, and Windows Phone users. Wickr Me lets you send self-destructing photos and videos with just a few taps.
The Snapchat alternative comes with some great features for sharing content privately. For instance, it offers Masked Photos encrypted with military-grade 256-bit encryption. With Masked Photos, you never have to worry about someone else snooping and maybe leaking your photos on the web. Only the target recipient can access these types of images.
Wickr Me also lets you create blocked lists of contacts who cannot view your profile or content. It is excellent if you want to share something with your friends but don't want other contacts nosing around to see it. Moreover, this app, like Snapchat, also has a feature for sharing content among couples.
---
2. Instagram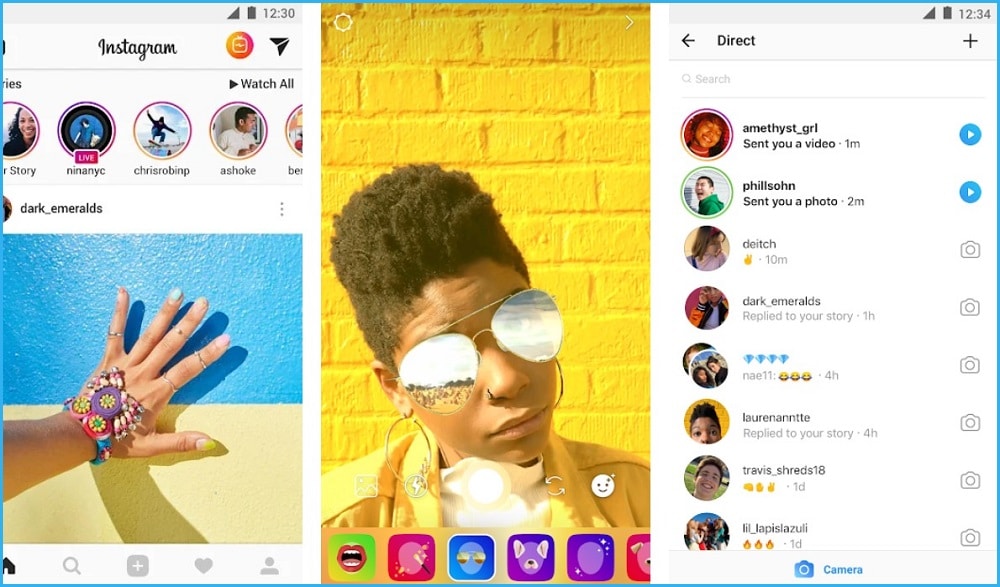 Instagram is a photo-sharing application that enables users to share pictures and videos. The Snapchat alternative packs tons of awesome features for editing videos and pictures and sharing them on other social platforms such as Facebook, Twitter, Tumblr, and Flickr.
In addition, Instagram also allows users to link their photos to their profiles using hashtags. You can stream videos and also follow other users' feeds. If you're looking for a fun app that includes all the Snapchat offerings and much more, Instagram is a great option.
---
3. Messenger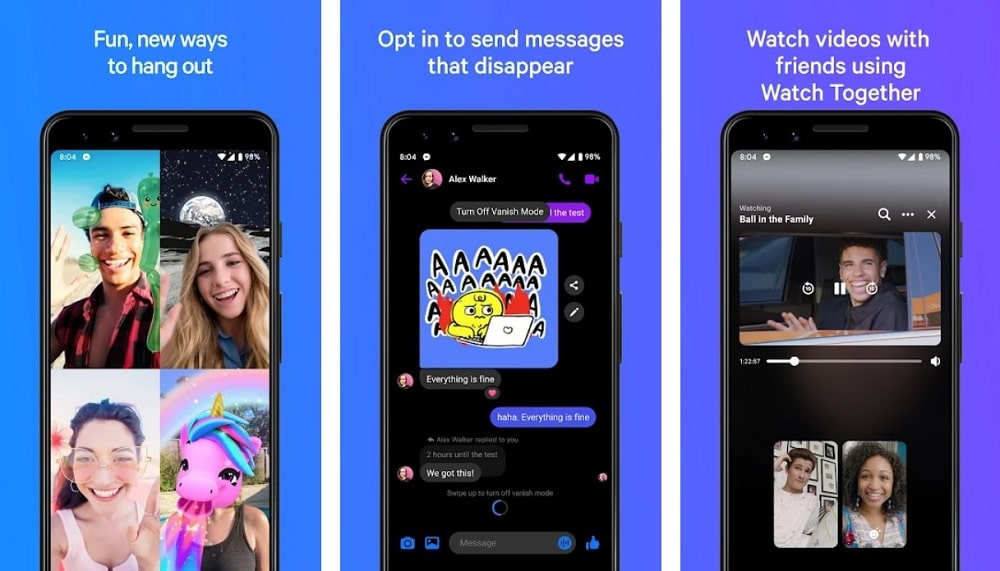 Messenger is a trendy chat application that allows users to share text messages, voice notes, and stickers with friends or strangers. At first glance, you'd be excused for assuming that Messenger is just another ordinary social app. The Snapchat alternative has some of the best privacy features that ensure content shared with other users can't be accessed by third parties.
Compared to the competition, it has superior security and privacy features. What's more, Messenger's unique selling point is the ability to function both as a standalone social application and a built-in feature for your Facebook account. So if you're someone who uses Facebook a lot, this is an app worth checking out.
---
4. TikTok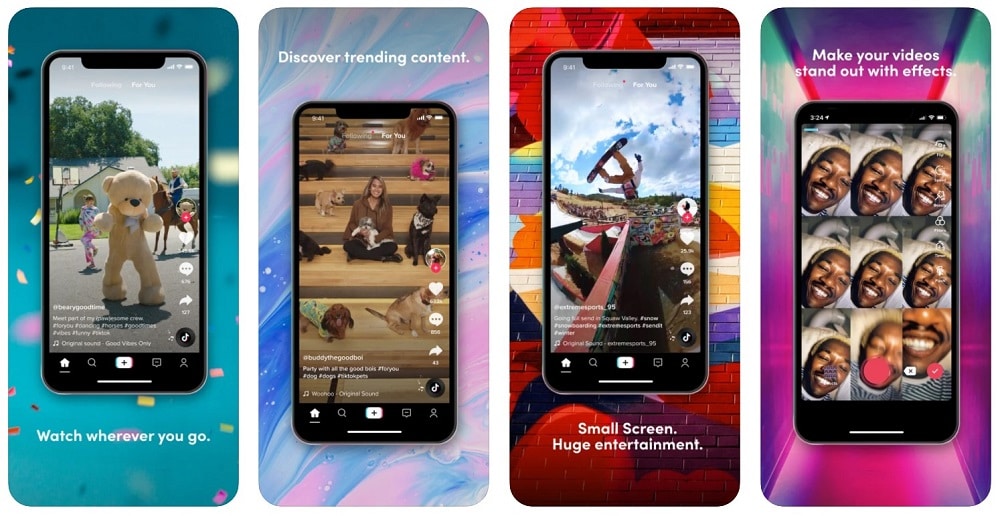 TikTok is the hottest social platform on the internet right now. As of January 2022, the video-sharing social platform had over 500 million active users.
As a social platform and one of the best apps like Snapchat, TikTok focuses more on short video clips that are fun and entertaining to watch and allow users to share them with friends. And the videos are straightforward to create and share. You don't need technical skills; now you know why kids have flocked to the platform.
With simple swipes on your phone's screen, you should be able to create and share your videos on the platform. What's more, users can also add texts and voiceovers to their videos for even more flair. You can also share your TikTok creations on social media platforms such as Whatsapp, Instagram, and Facebook.
---
5. Marco Polo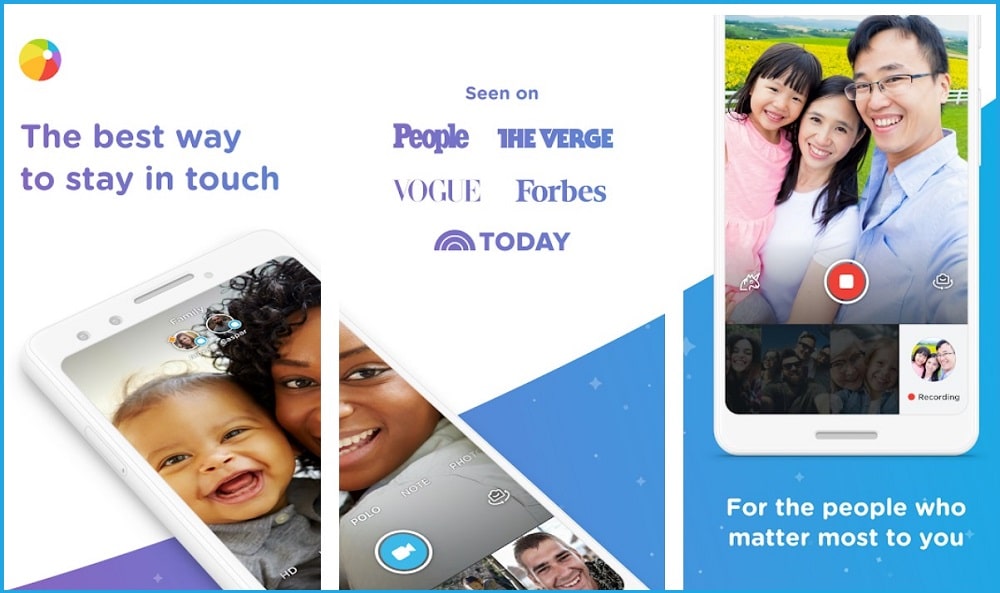 Marco Polo is an app like Snapchat. The social app allows users to share videos, photos, and text messages, like Snapchat. The interface is simple but very intuitive for easy access and navigation.
Besides sharing content with friends and family, the platform allows you to manage your contacts book. You can add or delete contacts from the list as you deem fit. A very unique and powerful feature, and this might be the platform's selling point, is that messages on this Snapchat alternative show the sender and recipient's approximate location.
As a social platform, Marco Polo offers a new way to explore the world. It allows users to record and share their experiences with friends in real time. And with its location-based chat rooms, you'll be able to meet and make new friends.
Click to Download Marco Polo :


---
6. Telegram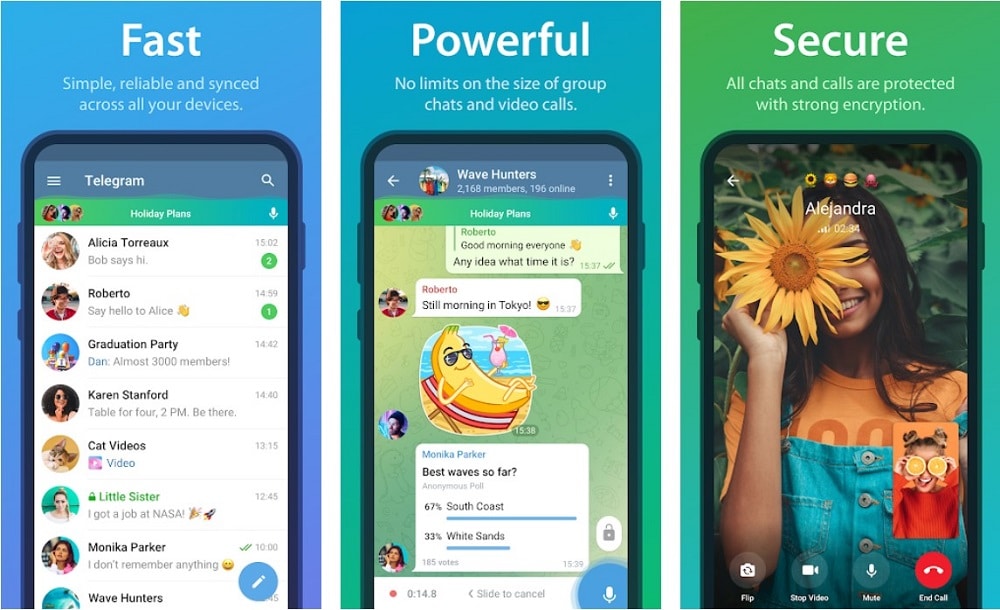 Telegram is an encrypted messaging and voice calling app. It's a cloud-based service, meaning that it stores all your data on its cloud servers. That allows users to access the platform from whichever part of the globe. All you need to access Telegram is your phone number.
As a social platform, Telegram has a reputation for superior loading speeds. Sharing messages, videos, and photos on the platform happens in seconds. You won't have to worry about protracted waiting time while your media or messages upload or download on the platform.
---
7. Cluster
Cluster is the first app that brings on-demand social experiences to users. Cluster helps you find nearby friends and new people to meet, pick a shared experience, and check in without ever leaving your phone. Cluster's patent-pending technology has been designed specifically for mobile users with GPS and Wi-Fi signals. The cluster works on both iOS and Android devices.
It enables you to schedule your posts, create content, and measure the performance of your social media campaigns. The Snapchat alternative also allows users to build a community on their app with features such as instant messaging, private groups, and more. The best part of this app, like Snapchat, is the ease of use, thanks to the user friendly UI.
---
Conclusion
That's all we had for you with regard to apps like Snapchat. If, for some reason, you cannot access Snapchat anymore, you should make do with these alternatives.
Try most, if not all, of them then from there you can decide on the ones that suit you best. Sharing text messages, videos, and photos with friends and family has never been easier.