Thinking of developing a mobile app? Then why limit yourself to just one operating system or platform when you could build a single app that targets multiple devices on both Android and IOS platforms?
Hiring the services of a professional cross platform mobile app developer can guarantee an effective and profitable finished product and ensure your budget is used wisely, as opposed to an in-house project.
In this quick guide, we will provide insight into the world of mobile app development and, specifically, cross-platform app development.
---
The Advantages of a Cross-Platform Mobile App
There are many advantages that are offered by a cross-platform mobile app. Below, we will look at some of the key benefits.
They use a single source code– Cross platform apps are developed using a single code base that can be deployed across a wide range of platforms. This saves a significant amount of time if you choose to deliver your app on specific devices or platforms in the future.
Your app will not need to be redesigned, edited, recompiled, or tested and is ready to go whenever you need it.
They can reach a wider market – The more platforms your app supports, the wider the audience you can potentially reach. All this, without the effort of designing and developing multiple apps.
This can also help you create a more comprehensive digital marketing strategy.
Keep costs down– We've already discussed the amount of time a cross platform app can save, but you can also save a significant sum of money, too. Hiring a cross-platform developer to build a single app means your budget can stretch further, resulting in a better return on investment and making the app more profitable in the long run.
Standardize your design – A cross platform mobile app means your user experience and interface (UX/UI) can be standardized across a range of platforms and devices. As such, your user base can easily switch devices and be greeted with the same experience, creating familiarity with your brand.
Rapid Testing – With the single base code, the prototyping and beta testing stages of new apps are reduced significantly. This means apps developed for new platforms can be released quickly.
---
What Platforms can an App be developed for?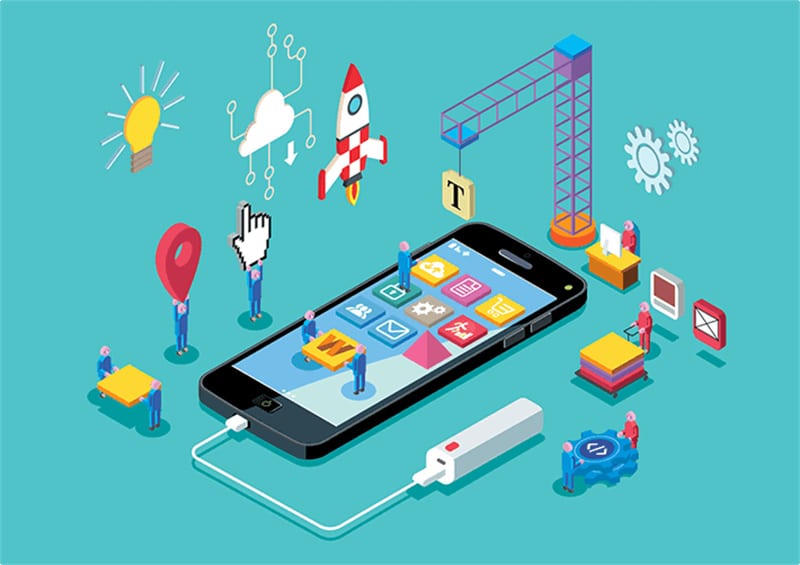 A professional app development team can build apps for the following platforms:
Mobile Android
Mobile iOS
Tablet Android
Tablet iOS
Progressive Web Apps (PWAs)
TV apps for Apple TV and Android TV
Android Wear and Apple Watches
Desktop and Web Applications
---
What are the Technologies that go into a Cross-Platform Mobile App?
A cross-platform mobile app can incorporate a large number of advanced technologies to create a fantastic user experience for your audience, offering great functionality and security.
Technologies can include Artificial Intelligence, Business Intelligence, Cloud Integration, Augmented Reality, and Virtual Reality. These capabilities can be provided by market-leading solutions, such as Swift, Flutter, Kotlin, and Xamarin.
Interested in developing a cross-platform mobile app for your business? Then get in touch today to find out more.