Projectors help to display content from small screens to make them bigger to be seen by a larger audience. These iPhone projector apps can help anyone, professionals, teachers, or even students.
Projectors are great for making presentations. Luckily, you don't always need a computer to make a presentation; nowadays, you can make your presentation easily with your phone. You can use smartphones and tablets in your comfort.
The phones can cast presentations, documents, photos, and videos on large screens. These iPhone projector apps are ideal for anyone who wants to project a presentation without necessarily having a laptop. You can even walk around while controlling the projector from the comfort of your phone.
---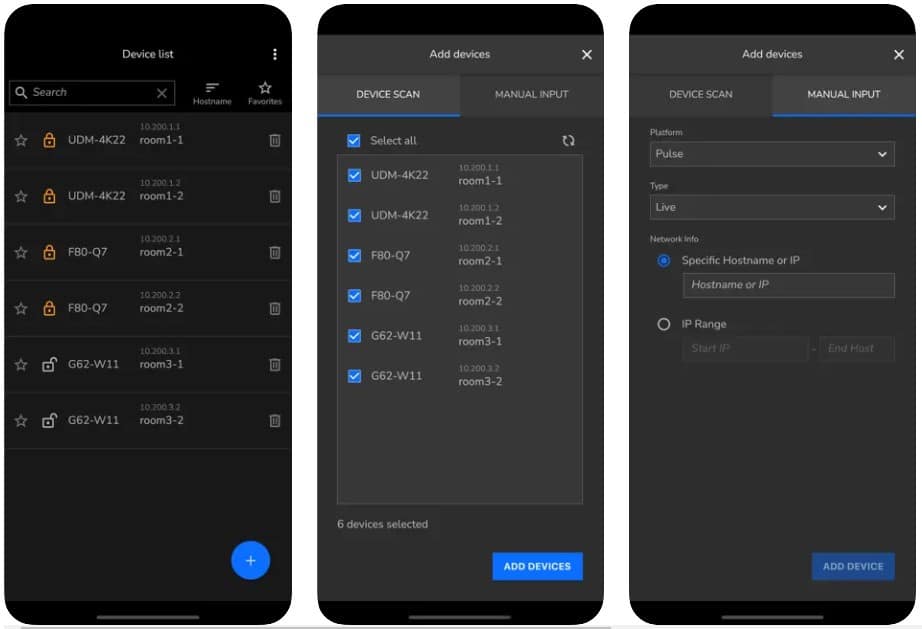 Epson iProjector is a wireless app that one can use to project media from your iPhone. This may include documents and images.
It is free of charge, and you need to mirror your documents or photos to a supported projector. Furthermore, connecting your device by scanning a projected QR code is easy. Your phone will act like a remote control.
The mirroring feature is available for iOS 14 and above. However, when mirroring your device's screen, the video or audio may be delayed but eventually appear. It can project MS Word, MS Excel, MS PowerPoint, Keynote, PDF, JPEG, and PNG files.
Click to Download Epson iProjection :

---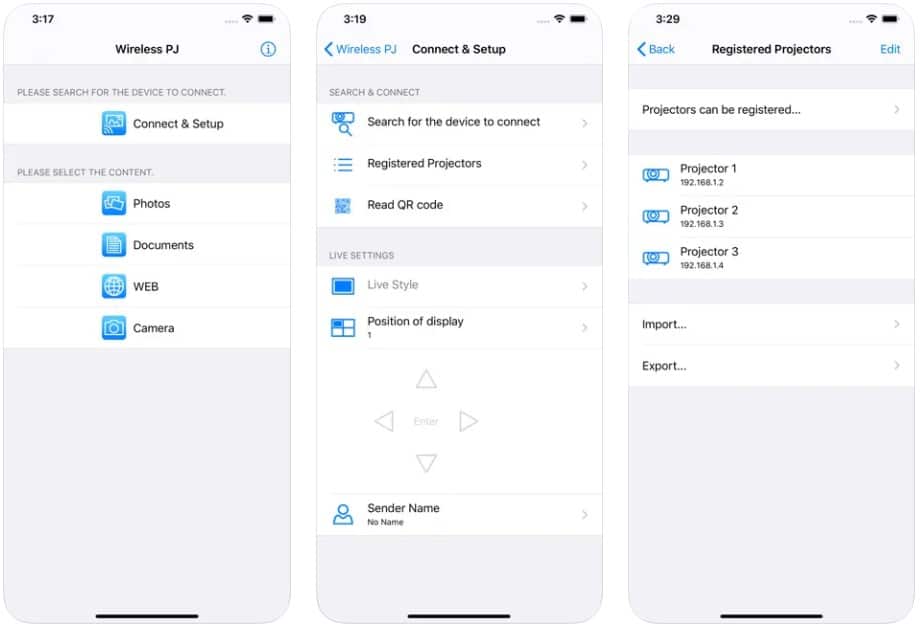 It is a remarkable iPhone app that allows wireless projection with a Panasonic display. Using the app, one can project PDFs, PowerPoint slides, images, websites, or apps through a compatible projector.
Instead of using a laptop, you can use your iPhone. Additionally, you can project documents shared with your device through iTunes or display images in the photo album or taken with the camera.
Using the app, you can zoom in and out. All your media will be displayed well. It is compatible with iOS 9, 10, 11, 12, and 13.
Click to Download Panasonic Wireless Projector:

---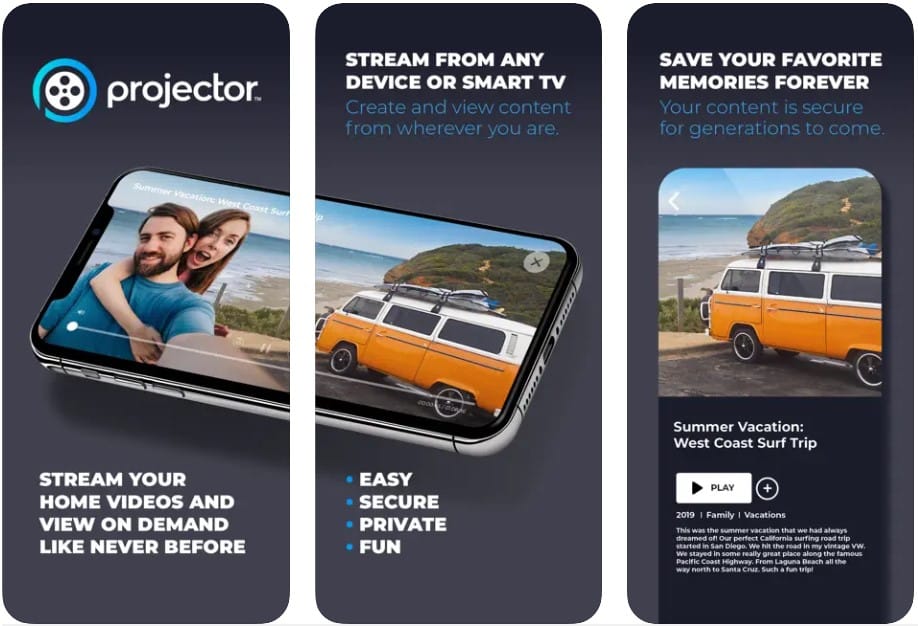 The projector app can be used on iOS 12 & above, iPad 12 & above, and iPod touch 12 & above. You can project photos, movies, TV shows, documentaries, and live TV through a projector. It also has a remarkable cloud-based option.
You must create an account on the website, upload your media to the cloud, and even use it to project content. Additionally, you can share the media you have by giving access to users.
One unique thing is that you can also choose successors to your account so that memories can remain. Therefore, the whole family can enjoy streaming media using the app.
---
Mirroring 360 allows users to mirror their iOS screens to a computer without cables wirelessly. You must install the Mirroring 360 software on your computer and select the "Airplay" menu on your iPhone or iPad.
The computer can display what's on the iPhone when connected to a projector or whiteboard. You can also redirect the IOS screen to any device to be displayed in a larger space.
Click to Download Mirroring360:

---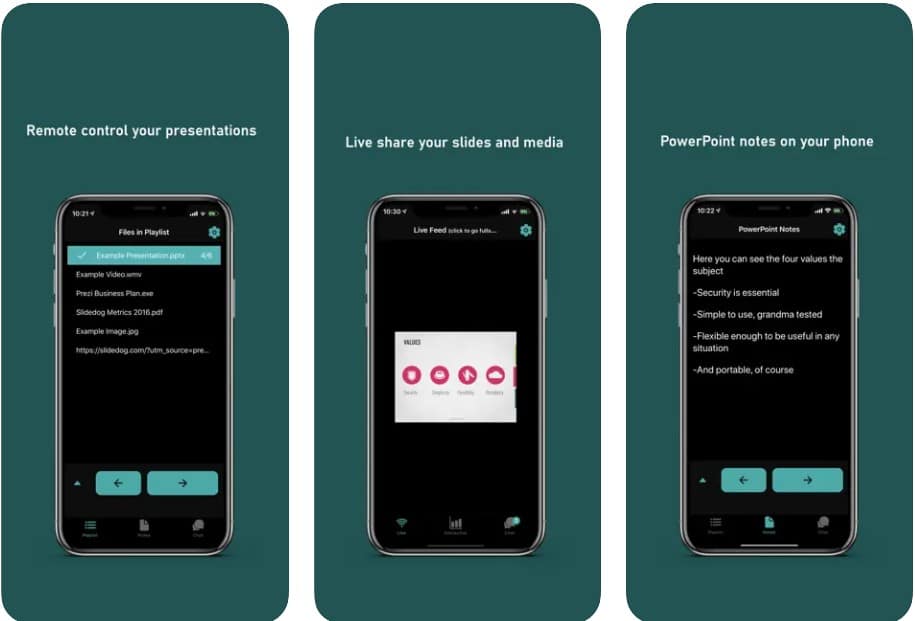 SlideDog Remote is another credible iOS app that you can use to present files through the control of your phone. The app displays PowerPoint, PDFs, videos, web pages, websites, and other interactive elements.
However, you will also need Slidedog for Windows to use the app. Using the iOS app, you can control the SlideDog running on your windows. Therefore, you can make your presentations easily through your phone. All your presentations will be professionally done. It is mainly recommended for use on iPads.
Click to Download SlideDog Remote :

---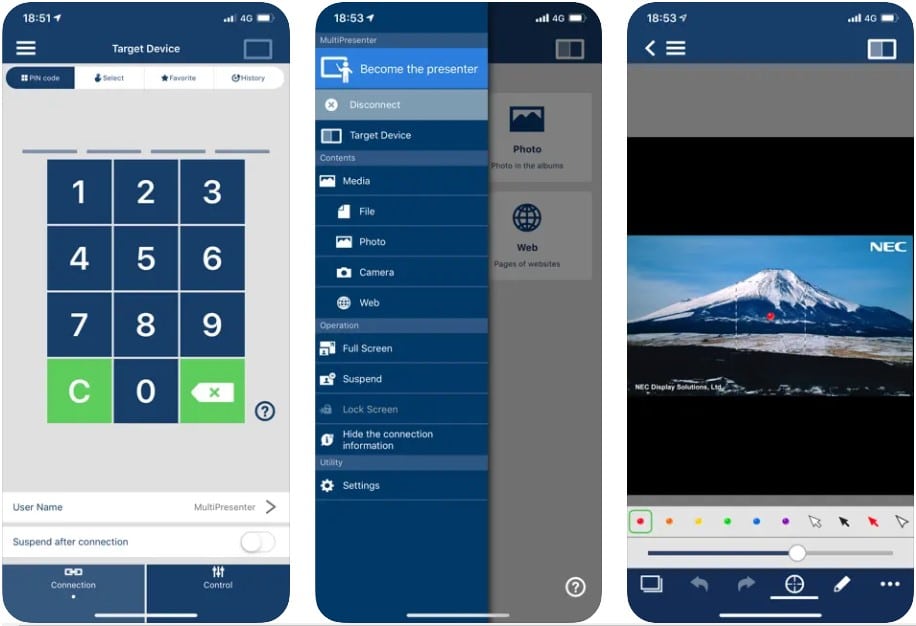 The MultiPresenter is another iPhone projector app that allows users to display documents or photos through the projector. You can use either a wireless or wired LAN. However, it needs to be connected to the iPad, iPhone or iPod Touch.
Media files can easily be transmitted to the receiving devices. The pointer can be controlled based on where some attention needs to be made. Like other ideal projector apps, images can be transmitted to multiple devices simultaneously.
It supports the display of PDFs, Microsoft Word docs, Microsoft Excel files, PowerPoints, keynotes, JPEG, PNG, GIF, and bitmap file formats.
Click to Download MultiPresenter :

---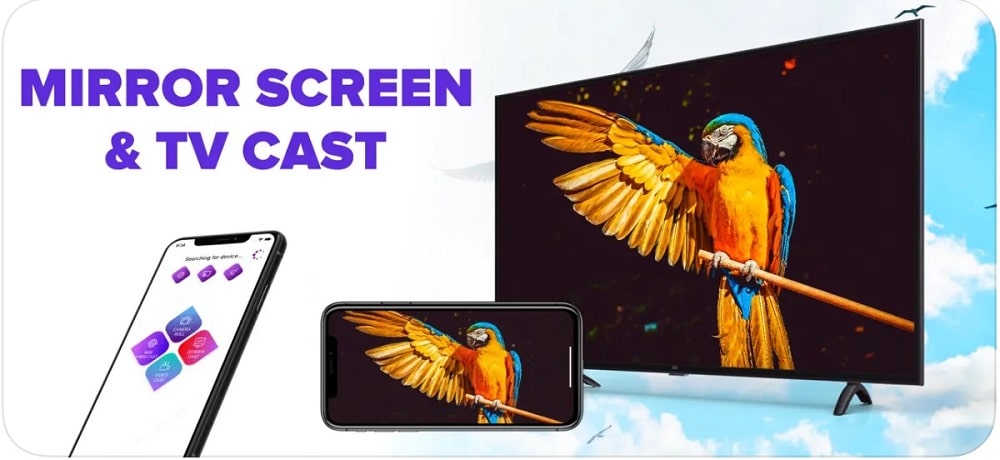 Screen Mirroring is a reliable and easy-to-use screencasting tool that you can use to mirror your iPhone to iPad screen to the TV. Therefore, you can view media through a big screen. The app is perfect for making presentations, casting photos, casting videos, streaming movies, and apps from your phone to the TV.
You can also view websites and social media sites on a larger screen. Luckily, you won't need to install any app onto your TV. Also, you won't need any extra hardware for it to work. It works on iPhone 7 & above, iPad 3 & above, iOS 12 and above.
Click to Download Screen mirroring – Cast to TV:

---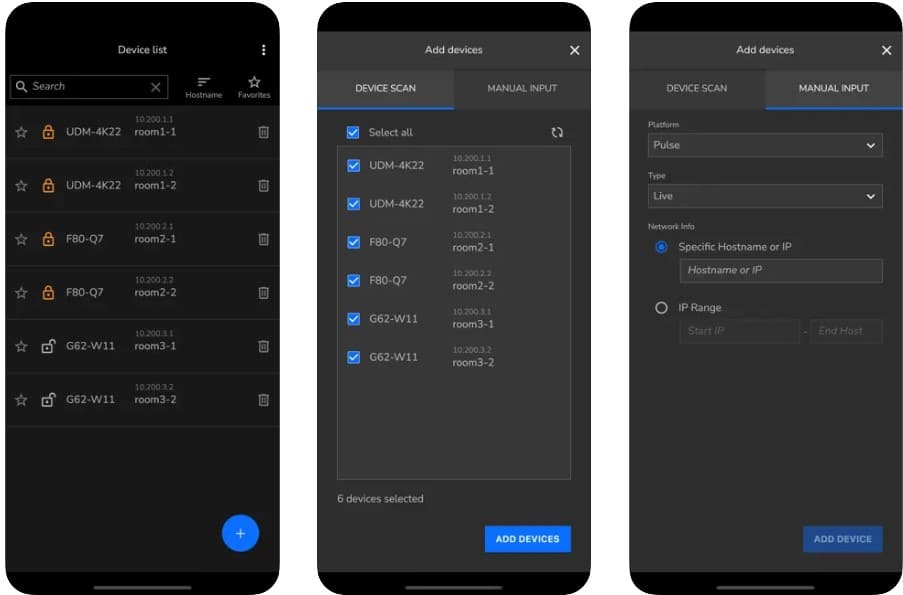 The Barco Pulse iPhone app is meant to control the Barco Pulse projectors. Through the app, you can manage many projectors by setting up, configuring, virtual remote control, and status monitoring.
You can check the demo through the app to see how it functions without the physical projector. The remote control feature makes it easy to do most features on the projector. It can be used on iPhone 11 & above, iPad 11 & above, and iPod touch requires iOS 11 or later.
Click to Download Barco Pulse Projector:

---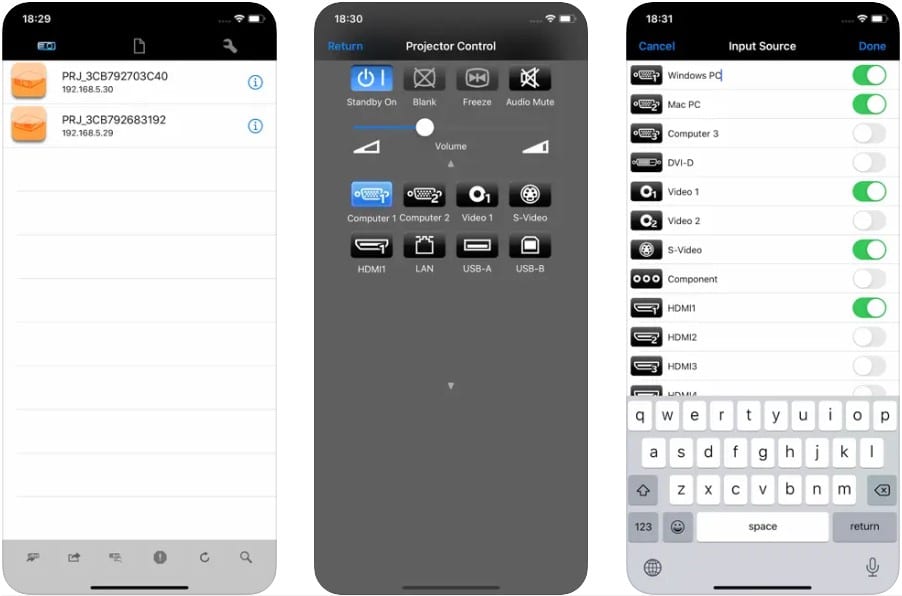 PJ Quick Connection is an iPhone app that allows users to send photos, documents, and website content to a compatible projector through wireless means. It can also be used to import files you want to display.
Using the "auto-discovery" function, you can find projectors on the network automatically. It also supports a slide show function for photo files. It also makes it easy to download and upload document files into iCloud.
Furthermore, it also monitors the status of the projector. It can be used to display Microsoft Word, Microsoft Excel, PowerPoint, Keynote, PDF, JPEG, and PNG files.
Click to Download PJ Quick Connection :

---
Project All Your Content From Your Phone
Projector apps have revolutionized sharing and interacting with content. Through the app, It is possible to project images, videos, documents, and other media on larger screens.
Therefore, if there is a large audience, they can all view the content with you. With the iPhone apps, people can easily make presentations and move around without worrying they won't be able to change the slides. They can work for everyone.