WaterFox has been in the browser family since 2011, and it's been 10 years since. We're going to take a deep look at the browser to see if it's up to the job. It competes closely with Mozilla Firefox, Google Chrome, Safari, and Microsoft Edge.
WaterFox is a 64-bit browser based on Firefox ESR. It is the first to be released in such a format, making it a milestone in browser history. Most other browsers only support 32-bit browser versions.
It is one of a kind and doesn't use too much memory and CPU. It is a high-performance platform based on Mozilla Firefox.
---
WaterFox Main Features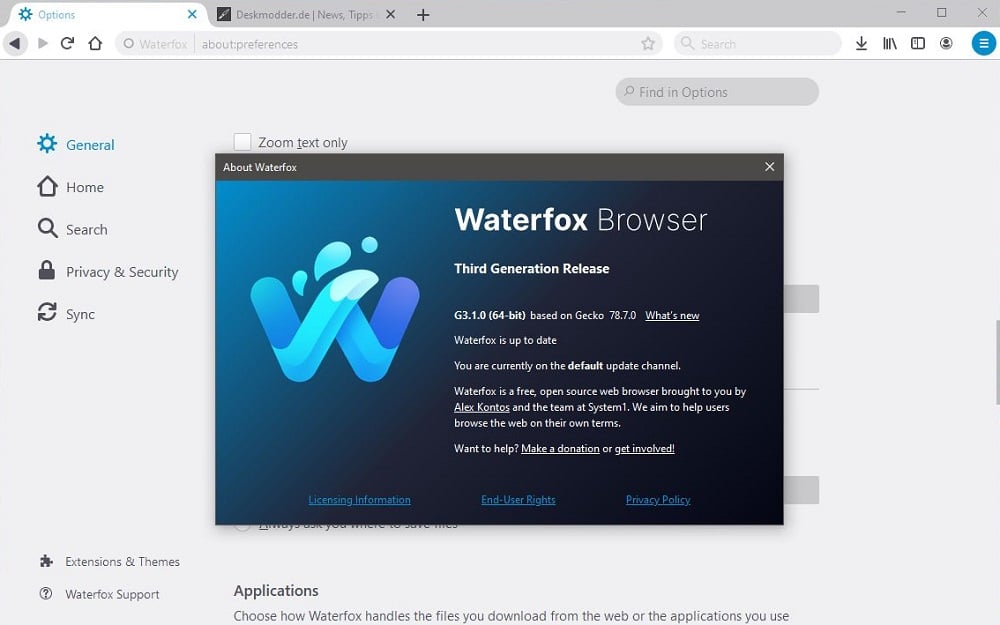 Disabled encrypted media expansion (EME).
Disabled web runtime.
Deletes the pocket, data collection, and startup analysis.
It allows a 64-bit NPAPI plug-in to run.
It allows unsigned extensions to run.
It adds duplicate TAB options.
---
1. Supported Platforms

Windows, Mac, and Linux have previously developed mobile apps that are compatible with Android versions, but some do not support iOs. This is a major drawback to iOs users.
However, the latest version of WaterFox can be accessed on Windows 7, 8, 10, MacOs 10, and Glib 2.28 for Linux. This has made it accessible to many users.
Moreover, it requires a CPU processor of 64x in Windows, Linux, and macOS with w/SSSE3 support.To use Waterfox, you need a RAM of 512MB and disk space of about 200MB.
---
2. Add-on Extensions
Waterfox is built on the Firefox open-source project and is perfectly compatible with the traditional XUL Firefox extension and the NPAPI plugin.
Waterfox supports the most extensions of any browser in the Chrome Web Store, Opera Web Store, and Firefox Store. It's worth mentioning that Firefox blocks unsigned extensions, but WaterFox keeps installing them, which means that WaterFox will support more plugins.
Hence, you can use the Waterfox browser to perform various functions while working.
---
3. Search Engine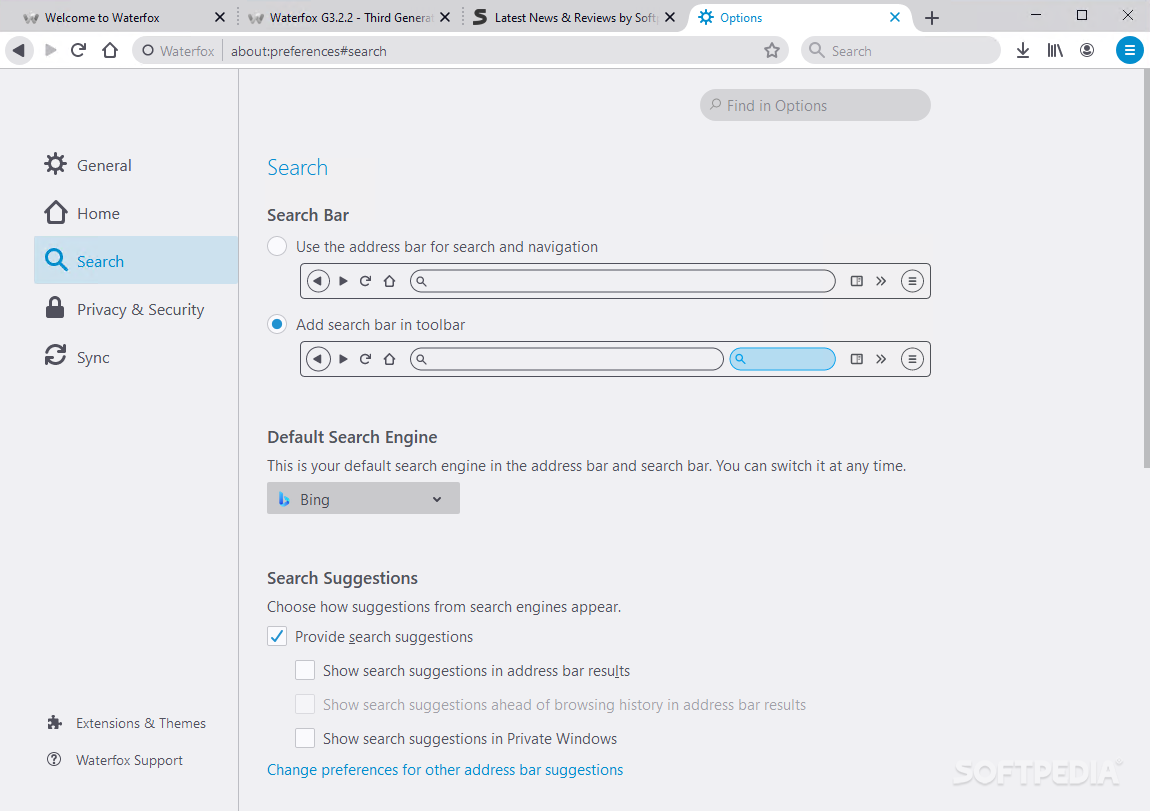 For a browser, the most important thing is its search engine. Yes, Waterfox uses the Bing search engine because it works with Bing. Of course, for any browser, the search engine is not fixed; you can change it to your daily habits in the settings.
This depends on the depth of research you want to do and what is currently supported by the specific browser. Hence, whatever kind of research you want to do, lightweight Waterfox has got you covered.
It uses the same Gecko engine that Mozilla Firefox uses. They make regular updates to fix bugs, any exploitation and add new features.
---
4. Personal Privacy Security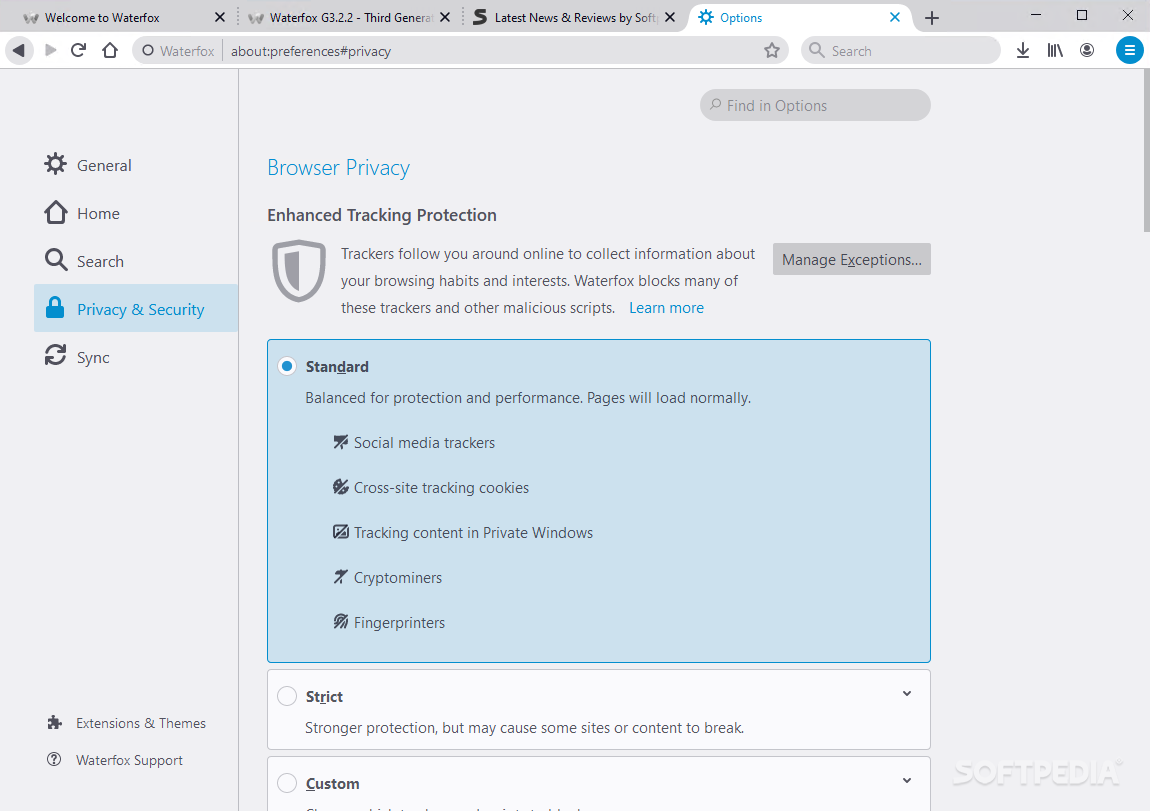 In Waterfox, the pocket feature was removed. They claimed that they canceled telemetry data collection and would not send telemetry data to Mozilla. However, they were acquired by the advertising company Start Page, which led to the idea that there might be a user data transaction behind the scenes.
Privacy is enhanced to prevent data breaching or hacking by other outsiders. Our browsers save a lot of personal data. Hence, it is essential to choose a browser with strong privacy.
Fortunately, it has limited data collection of private data. This helps to preserve your information and keep it private. It comes with an "uBlock origin" already installed. This is a wide spectrum tracker blocker that is highly configurable and light on system resources. It is one of the best privacy-enhancing browser plugins.
---
5. Update Speed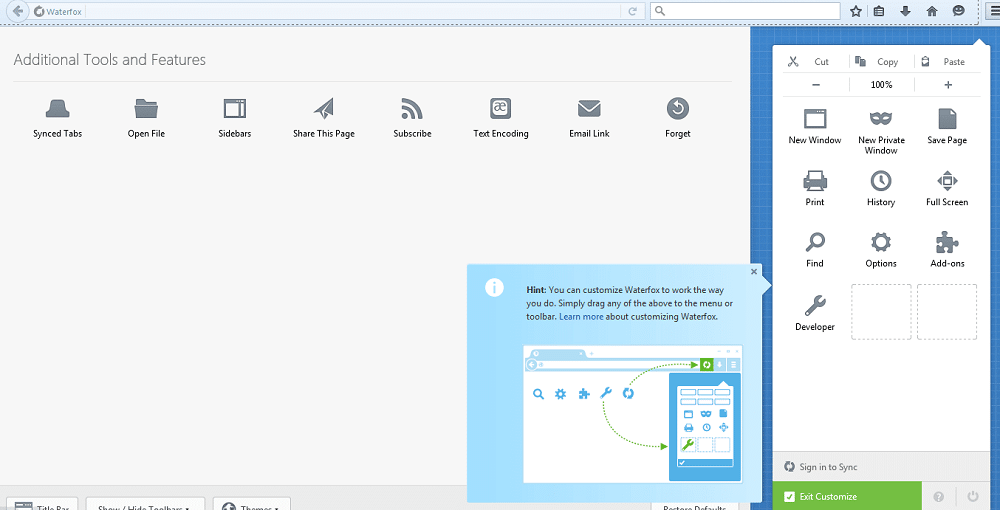 We can see from the official WaterFoxwebsite that almost every month, the developers are improving & adding new features and mechanics.
In the browser market, where there is so much competition, this rate of change gives users the best possible service. They are reliable in providing regular updates.
---
6. Data Collection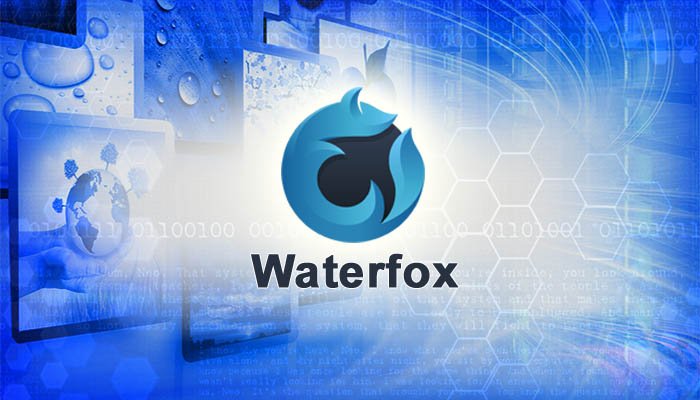 Waterfox doesn't collect user data. However, it initiates a couple of connections to Mozilla Firefox. This is true if you are using it on a device connected wirelessly using WiFi.
Moreover, it features a DNS query which is Waterfox's automatic update service, which you can't disable fully. You can set Waterfox to not update automatically, but it will still check for updates.
---
7. Enabling Javascript in main Settings

Waterfox allows you to enable and disable JavaScript. You can adjust WebRTC settings from the main options in Waterfox too.
In addition, you can configure referred heading settings straight from Waterfox's main options. This makes it easy to access the settings to enable and disable some settings.
---
8. Customer Service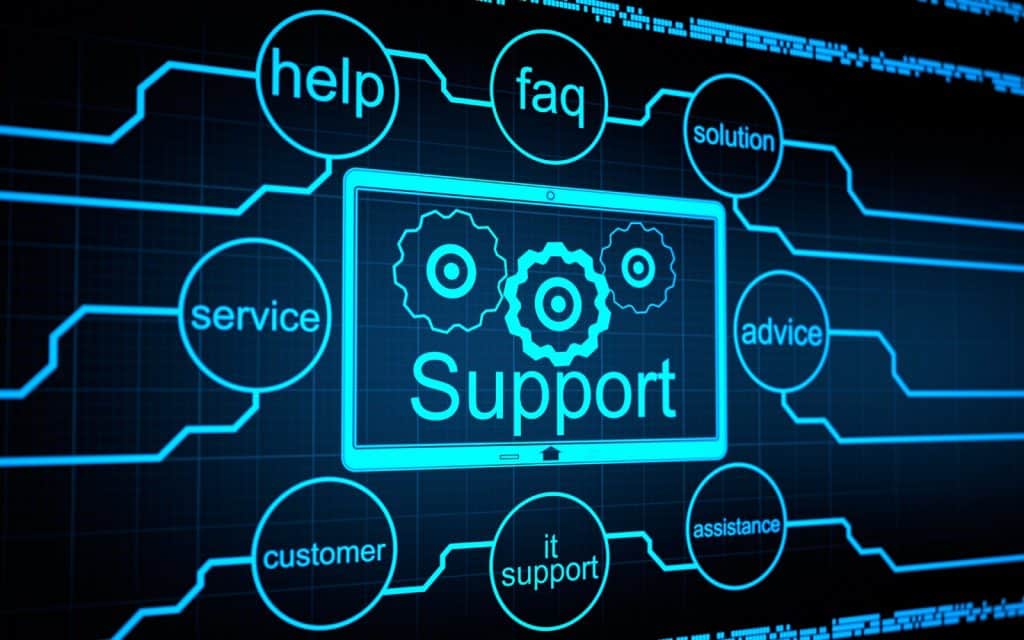 It doesn't offer customer service on its official website. However, there are a couple of channels that you can use to get help. It has one of the best user communities. On Twitter, you can contact the developer directly to get assistance.
---
We have determined that WaterFox is a browser worthy of daily office use. You can use Waterfox for your daily research and internet use. You will never face any kind of hanging or lagging on your computer.
However, make sure to check the settings and enable and disable all the ones that you feel can interfere with your daily browser use. Have a look at the comparison between WaterFox and Firefox.